2018 Women of Distinction Nominees | Arts, Culture & Design
Recognized nationally, the YWCA Women of Distinction Awards honours individuals and organizations whose outstanding activities and achievements contribute to the well-being and future of our community.
Congratulations to the 2018 nominees in the category of Arts, Culture & Design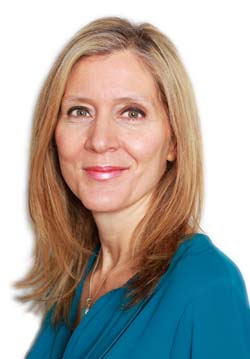 DIANE BROWN
Throughout her 27-year career, Diane has shown a fundamental commitment to producing outstanding plays created by women, supporting women directors and championing strong onstage roles for women. As Co-Founder and Artistic Director of Ruby Slippers Theatre, Diane consistently showcases underrepresented perspectives, inspiring critical thought while advocating for diversity. She created both the Advance Theatre: New Works by Diverse Women five-day festival and the Femmes Fatales Series, where women perform their own works. Diane also acts, directs and produces works. Within the last 10 years alone, the company has received 16 awards and Diane is the 2016-17 recipient of the "Bra D'Or" award from the Women's Caucus of Playwrights Guild of Canada. Diane is Chair of Theatre Cares Vancouver, a volunteer organization that raises funds and awareness for retired performers experiencing health issues and people living with HIV/AIDS.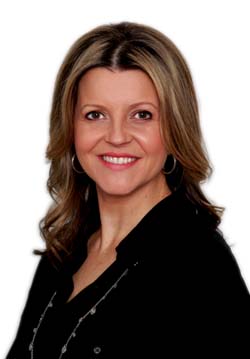 MARY-JO DIONNE
Mary-Jo is an award-winning writer, as well as an editor, speaker and philanthropist. As Principal of Mary-Jo Dionne Productions, the self-described "poly-hyphenated communications junkie" has done everything from stand-up comedy (with sets in Vancouver, Toronto, New York and LA) to writing and performing in the one-woman show the CBC called "a real crowd pleaser" which tackles infertility, cancer, and motherhood. As an advertising copywriter, Mary-Jo worked with brands like Nike Canada and CanWest Global and was behind campaigns for Big Sisters and the BC Breast Cancer Foundation. She is the creator of "Tea with a Titan", a podcast downloaded in more than 80 countries, and, as a writer has interviewed notable greats like Ellen DeGeneres and Martha Stewart. In 2015 she launched the Mary-Jo Dionne Productions fund, which gives to initiatives in Vancouver that assist children living in poverty or fighting critical illness.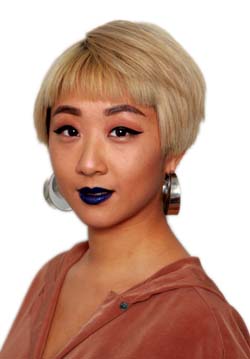 NANCY LEE
A media artist, filmmaker and producer, Nancy creates platforms for women, the LGBTQ2IA+ community and people of colour to present their work, engage in dialogue and gain new skills. As producer of the Chapel Sound Festival, Nancy organized panels and workshops about the role of women in electronic art. She was an organizer and producer of Current, a Feminist Electronic Art Symposium, which brought together art and music communities from across the Pacific Northwest. Nancy's collaborative, women-led virtual reality dance film, Tidal Traces, was produced by the National Film Board of Canada. A new and largely unexplored medium, the virtual reality film screened at the prestigious electronic art and music festival, MUTEK Tokyo, and is scheduled to screen in multiple cities across Canada, Europe and Asia.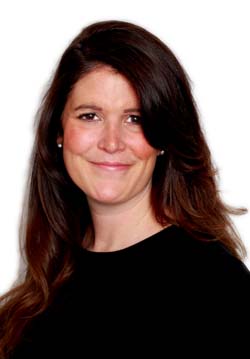 ALISON MEREDITH
Alison was introduced to the arts community through an entry-level position with an art auction house. Though she had little formal training in the arts, Alison spent a decade acquiring the knowledge and skills through her own initiative, working her way up to a director-level position. Alison is a passionate champion for young women in the arts. She was a founding member of the Vancouver Art Gallery's Young Associates Steering Committee and actively hired and mentored many young women. Today, Alison is Associate Director (Development) with the Audain Art Museum, BC's largest purpose-built gallery. In her short time there, Alison tripled the Volunteer Fundraising Committee, emphasizing the involvement of young women professionals. She has also been a fierce champion for technological integration, resulting in increased productivity across the organization.
 
ESTHER RAUSENBERG
Talented artist, passionate advocate, visionary businesswoman and Trustee of the Vancouver Art Gallery—Esther Rausenberg has been an integral part of Vancouver's cultural fabric for decades. As a photo-based artist, Esther has worked with the Canadian group, La Raza Artists. Internationally, she exhibited her work in Mexico, Cuba, Argentina and Croatia. She was Co-Founder of several vital arts organizations, including Dancing on the Edge Festival and Creative Cultural Collaborations Society. Since joining Eastside Culture Crawl Society as Executive Director in 2013, Esther has revitalized the organization's artistic mandate, expanded programming, secured charitable status to support fundraising goals and increased the Crawl's annual audience by more than 10,000. A dedicated volunteer, Esther saved the imperiled Blue Cabin, a soon to be floating artist residency, and has twice been appointed to the City of Vancouver's Arts and Culture Policy Council.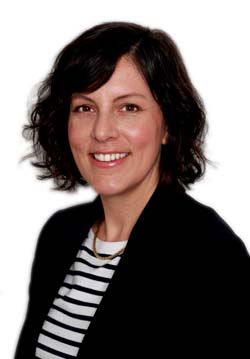 KIM SPENCER-NAIRN
Kim founded Vancouver's first large-scale photography festival, Capture Photography Festival, in 2013 as a means of preserving and promoting the impact of Vancouver's vibrant and internationally-renowned community of photo-based artists. Quickly becoming a vital part of Vancouver's cultural ecosystem, under Kim's leadership, the month-long festival works with close to 200 artists annually and has a presence in nearly every art space across Metro Vancouver. Kim secured a multi-year national funding partnership, and grew the festival's government funding, allowing Capture to offer its inclusive exhibition programming, public art and events nearly entirely free of charge. Kim demonstrates her commitment to the next generation of artists through the development of unique Capture programs for youth, including special collaborations with organizations like Arts Umbrella.