2018 Women of Distinction Nominees | Community Champion
Recognized nationally, the YWCA Women of Distinction Awards honours individuals and organizations whose outstanding activities and achievements contribute to the well-being and future of our community.
Congratulations to the 2018 nominees in the category of Community Champion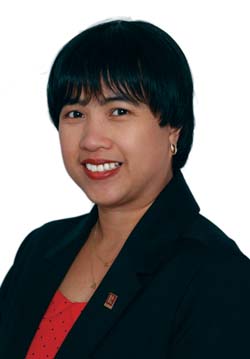 NARIMA DELA CRUZ
A dedicated volunteer and community connector, Narima recognized a need to engage Surrey's Filipino-Canadian and newcomer communities with social and civic issues. She founded the Surrey Philippine Independence Day Society (SPIDS) in 2009, which promotes Filipino culture through events and projects, and connects Filipinos of all ages to their community, culture and traditions. As Founding Director, Narima organizes the annual Surrey Philippine Independence Day Celebration, a perennial fixture in the community, and leads her members in a variety of meaningful service-based activities, such as park cleanups and food bank volunteer opportunities. Narima's volunteerism boasts a broad reach both within and outside the Filipino community: she volunteers with SUCCESS and Options Community Services Society, as well as the Red Cross, Canadian Cancer Society, BC Transplant Society and the Parent Advisory Council.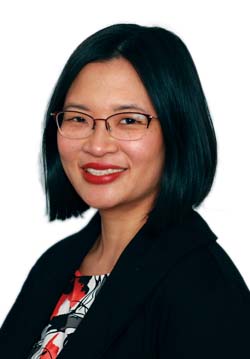 AMY FONG
As a new mom struggling with the transition to cloth diapers, Amy recognized a need for cloth diapering education. She founded the Vancouver Diaper Circle in 2015 to provide free workshops and community support in cloth diapering. As Founder and Circle Leader, Amy connects with local businesses and organizations, hosts circle meetings and offers resources and guidance online. Amy and her volunteers have facilitated more than 50 educational workshops to connect and support parents. She also live-streams cloth diapering workshops and coordinates video conferencing tutorials for rural and remote parents. Recognizing the need to support low-income families, Amy connected with Cloth for a Cause to offer Vancouver's first cloth diaper bank. When she is not engaging in cloth diaper advocacy, Amy is practicing intellectual property law and raising two daughters.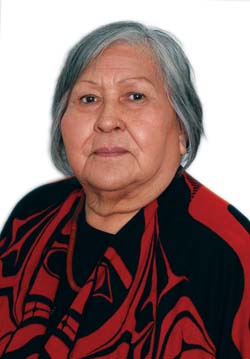 AMY M. GEORGE
As an esteemed Elder of the Tsleil-Waututh Nation, Amy has created change for decades through her work to protect Indigenous land, water, resources and culture. Known by her nation as Ta ah, meaning grandmother, Amy carries Tsleil-Waututh cultural traditions forward through song, dance, weaving, regalia and ceremonial practices. She provides cultural and spiritual guidance to her nation's youth, many of whom are overcoming intergenerational trauma, by connecting them to traditions like sweat lodge, pipe ceremonies, Sundance and Longhouse ceremonies. Amy has spoken nationally and internationally about her life as a residential school survivor and her early struggles with alcohol and drug use. She is an outspoken environmental activist and has spent the last eight years working with her nation and other community leaders to protect the Burrard Inlet and Salish Seas.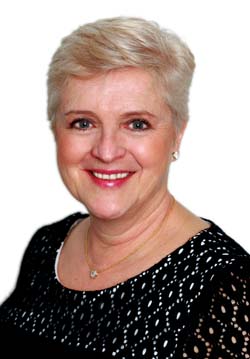 JOANNE GRIFFITHS
A longtime philanthropist, volunteer and social entrepreneur, Joanne has been a vital part of Metro Vancouver's social fabric since the mid-1980s, raising more than $15 million for projects that benefit children. Her philanthropic career began as a founding member of Canuck Place, North America's first freestanding palliative care centre for children. Over the next 30 years, Joanne provided her time, skills and leadership to organizations like United Way of the Lower Mainland, Variety - The Children's Charity, A Loving Spoonful and SOS Children's Village. In 2012, Joanne learned of the critical issue of children's hunger over weekends, when there is a gap in school-based food programming. Joanne co-founded Backpack Buddies, which now works with 32 schools across Metro Vancouver, providing 15,000 meals to more than 2,500 children each month.
 
SARAH MAITLAND
Sarah is a literacy enthusiast on a mission to help at-risk inner-city children boost their self-esteem and get excited about reading and writing. Sarah started the Writers' Exchange in 2011 to provide a safe space for children to complete homework and writing projects with the help of volunteers. As Co-Founder and Creative Director, Sarah has grown the Writers' Exchange from a small, grassroots project to a registered charity that supports more than 800 children each year, with the help of 300 volunteers working in 12 inner-city schools. Today, the Writers' Exchange is Vancouver's only free, year-round writing program supporting inner-city children, and offers nearly 15,000 hours of programming each year. Sarah has volunteered thousands of hours to the project, and empowered countless children and youth across Vancouver.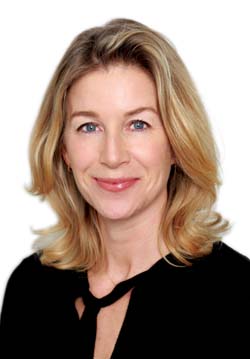 ANDREA THOMAS HILL
Andrea is driven by a strong sense of philanthropy and community service. In 1992, she organized the Canadian Breast Cancer Foundation's inaugural Run for the Cure, which became Canada's largest single-day, volunteer-led fundraising event dedicated to breast cancer research. Andrea helped to expand Run for the Cure across Canada, organized the first Pink Ribbon Campaign and later sat on the Board of the Canadian Breast Cancer Foundation. She founded Cause We Care Foundation in 2007, to support single mothers and their children to lead more fulfilling, empowered and independent lives. Under Andrea's leadership, Cause We Care Foundation committed $1.5 million to build YWCA Cause We Care House, has distributed more than 8,000 care packages to single mother-led families and donated more than $1.9 million to programs and initiatives that support single mothers and their children.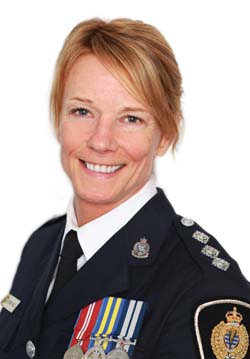 JOANNE WILD
When it comes to serving her community, Joanne goes 'beyond the call'. An Inspector with the Vancouver Police Department and outstanding supporter of Special Olympics BC, Joanne created Club Fit, a training program that pairs Special Olympics athletes with mentors in the law enforcement community. Joanne's dedication to supporting athletes with intellectual disabilities is unmatched: over two decades of community service she has planned the Polar Plunge, organized the Law Enforcement Torch Run and developed the VPD's Draft an Athlete Program, which helps fund Special Olympics athlete's travel, accommodation, meals and competition costs. Joanne launched a campaign that encourages VPD officers to donate their overtime hours to support athletes. She also holds a key leadership role on the VPD's senior management team, overseeing 52 people in a complex and highly technical work environment.