2018 Women of Distinction Nominees | Education, Training & Development
Recognized nationally, the YWCA Women of Distinction Awards honours individuals and organizations whose outstanding activities and achievements contribute to the well-being and future of our community.
Congratulations to the 2018 nominees in the category of Education, Training & Development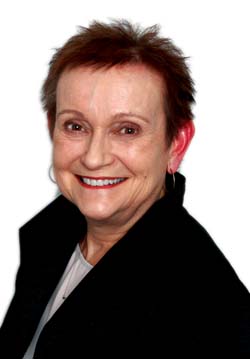 SUSAN HUTCHISON
For more than twenty years, Susan has inspired students, teachers and parents with her visionary approach to teaching and learning as Director of Crofton House Junior School. She is a tireless advocate of the value of unstructured play as an open ended, self-initiated activity to encourage creativity and imagination in students. This strong belief fostered the creation of an Early Childhood Education Centre, breaking the 100-year-old tradition of entering Crofton House in Grade 1. Susan knew that investing in young learners would help shape them into resilient adults, good citizens and lifelong learners. Susan launched a teacher-intern program, offering new teachers an opportunity to work alongside mentor teachers. Susan also developed a program for girls to volunteer, explore diverse opportunities and leadership, while learning the importance of positive social change.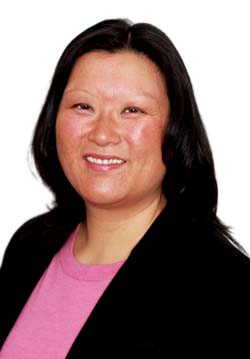 ROSALIND POON
As a Teacher Consultant for Richmond School District, Rosalind is leading ground-breaking initiatives in the areas of Science, Environmental Sustainability, Literacy, Assessment and Mentorship. She has been key in the development of ground breaking concept-based, competency-driven Grades 10-12 Science curriculum and worked with a multi-district team to develop Performance Standards for the implementation of the K-9 Science curriculum. Rosalind led the redesign and implementation of the District's Environmental Stewardship Policy through the creation of new structures and programs. She established a new district network focusing on inquiry processes to enhance student learning and has been part of the provincial Adolescent Literacy Network, supporting multi-district collaborative learning around literacy and assessment. Rosalind has received awards from the City of Richmond and the Richmond Board of Education for empowering students and educators.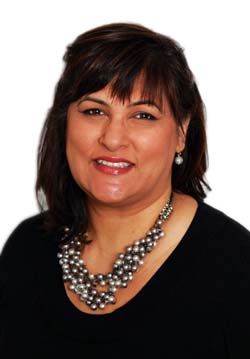 LEILA RAHEMTULLA
Leila has dedicated 25 years to education and training as an Instructor in Continuing Studies, SFU and BCIT's School of Business. She pioneered online learning at both schools making education more accessible to adult learners. A sought-after curriculum designer and consultant, Leila has developed leadership initiatives for organizations in both the public and private sectors. Her impressive portfolio includes assisting with the launch of Amber Alert BC, spearheading the development of an award-winning robbery prevention training program, authoring a guide to reigniting one's passion in life, and leading the design and delivery of Conflict Resolution training for the Ismaili Community, educating volunteers across Canada and Aga Khan Foundation staff. A passionate advocate for people with intellectual disabilities, Leila has also served on provincial and national boards to champion full inclusion.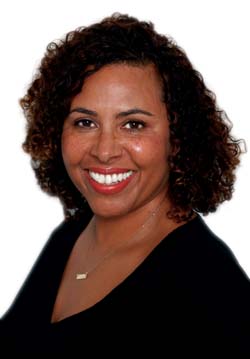 MARA ST. ONGE
Founder of Blingja Concepts, Mara recognized the increased need for social emotional learning (SEL) curriculums to address behavioural breakdowns in classrooms. Utilizing her background as an educator in the school system for more than 20 years, she developed Blingja (Bling Out Your Inner Ninja), an SEL curriculum focused on mindfulness, helping children self-regulate their emotions in difficult situations. Unlike traditional SEL curriculums, Blingja is visually-focused and designed to be delivered in easy steps. Mara has created a unique social enterprise dedicated to supporting the local community, employing adults with barriers to employment and developmental disabilities to craft the therapeutic sensory tools that are used in the Blingja curriculum. Mara's vision is to support educators and students in regulating their own emotions powerfully in any situation.
COLLEEN VAUGHAN
Colleen, Vice-President, Academic at the Justice Institute of BC (JIBC), played a critical role in the development of Canada's first interdisciplinary undergraduate degree in JIBC's Bachelor of Emergency and Security Management Studies. She was instrumental in establishing JIBC's innovative relationship with the Aga Khan Development Network, contextualizing and adapting curriculum for learners in south and central Asia. Colleen was JIBC's champion for the Rural Disaster Resiliency Planning and Aboriginal Disaster Resiliency Planning projects. These applied research projects led to the creation of web-based tools and community education materials to help improve the disaster resiliency of rural, remote and Indigenous communities. Her numerous volunteer and community activities include serving on the board for the Emergency Social Services Association and being a representative at the 2017 Global Platform for Disaster Risk Reduction.