2018 Women of Distinction Nominees | Health & Wellness
Recognized nationally, the YWCA Women of Distinction Awards honours individuals and organizations whose outstanding activities and achievements contribute to the well-being and future of our community.
Congratulations to the 2018 nominees in the category of Health & Wellness
BETTY CALAM
Betty is a family doctor, trail-blazing medical leader and committed Indigenous health ally. An Associate Professor, Department of Family Practice, UBC Faculty of Medicine, she has transformed BC's medical culture, especially with women and members of First Nations. She was guided by her roots as a rural family doctor observing health disparities, and forged partnerships for new approaches to health research to study and address those disparities. Betty has led her colleagues to respect women's desires for pregnancy and birthing care, reproductive counselling, sexual health, and culturally-informed cancer screening. She has changed medical education in the Family Medicine Residency Program at St. Paul's Hospital to meet the needs of female trainees and her innovations have been adopted nationally.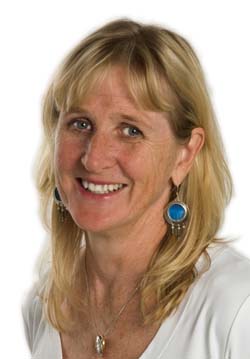 CHRISTINE LOOCK
Christine, a Developmental Pediatrician at Children's and Women's Health Centre of BC, is an internationally recognized clinician and researcher in the diagnosis, treatment and prevention of Fetal Alcohol Syndrome (FAS) and Fetal Alcohol Spectrum Disorder (FASD). She was instrumental in the creation and implementation of Sheway in Vancouver's downtown eastside, to improve access to prenatal care and prevent the effects of prenatal alcohol and drug exposure that may produce adversities in child development. Christine also led the development of the award-winning RICHER (Responsive Intersectoral Child/Community Health Education and Research) social pediatrics initiative, resulting from her work at YWCA Crabtree Corner Child Care Centre. RICHER helps families living in poverty overcome barriers to health care with the services of medical professionals, providing integrated health care through community clinics, local schools and social services.
 
ROANNE PRESTON
Roanne is an internationally-recognized obstetric anesthesiologist, the first female Head of the Department of Anesthesiology, Pharmacology and Therapeutics, Faculty of Medicine, UBC and recent past Head of the Department of Anesthesia at BC Women's Hospital and Health Care Centre. Roanne has devoted her career to improving obstetric anesthetic care for women in BC and Canada. Specifically, she has been instrumental in creating and implementing interdisciplinary processes, polices and guidelines to advance safe maternity care. Under her leadership at UBC and the Association of Canadian University Departments of Anesthesia, she has made significant contributions to advancing research and education in anesthesiology. Roanne is a highly respected and accomplished leader in the medical community, as well as an outstanding clinician, researcher, educator and mentor.
TARA SEDLAK
For years, chest pains in women were dismissed as stress-related or muscular problems. Tara, Medical Director, Leslie Diamond Women's Heart Health Clinic at Vancouver General Hospital, discovered that it can be microvascular disease or spasms of the artery, conditions that are severely underdiagnosed and under-recognized in Canada as well as around the world. She and her team developed revolutionary diagnostic techniques, including magnetic resonance imaging (MRI) of the heart to examine blood vessels and an angiogram to test the small arteries of the heart. Tara and her team successfully advocated for the introduction of an anti-chest pain drug for women in Canada, which was previously not available. The team also spent time in the Downtown Eastside giving free cardiac check-ups to women who had not seen doctors about their health issues.
 
CHRISTY SUTHERLAND
Christy is the Medical Director of PHS Community Services Society (PHS) and Education Physician Lead with the BC Centre on Substance Use. She is a leading BC family physician, addiction medicine specialist, medical educator and mentor. She has pioneered a trauma-informed and culturally appropriate approach to medicine that meets people where they are at. This approach is reflected in the embedding of primary care and addiction services in PHS' supportive housing programs. Christy is the Addiction Lead for the BC Rapid Access to Consultative Expertise Line where family physicians can immediately connect with an addiction physician for clinical advice. Christy is widely recognized nationally and internationally as a leader in addiction and community-based medicine and has received awards from St. Paul's Hospital, the Dalhousie Alumni Association and UBC.
 
ELIZABETH J. WATT
Elizabeth is a compassionate physician and a champion for youth and vulnerable patients. She played a lead role in establishing Abbotsford Youth Health Centre, now known as the Foundry, an integrated health care hub where youth and their families access primary care, mental health and substance use services, food, clothing and other health-related supports. As Lead Physician, Elizabeth introduced social determinants of health as a model for providing wrap-around services, developed a transgender framework for service and established special health clinics for women with disabilities, and homeless and vulnerable populations. Elizabeth also served on the Board of Abbotsford Community Services, helping to ensure that more than 90 programs, from violence prevention to mental health, are available to more than 40,000 people in the community each year.