2018 Women of Distinction Nominees | Non-Profit
Recognized nationally, the YWCA Women of Distinction Awards honours individuals and organizations whose outstanding activities and achievements contribute to the well-being and future of our community.
Congratulations to the 2018 nominees in the category of Non-Profit
JENNIFER BREAKSPEAR
Jennifer assumed the role of Executive Director of PHS Community Services Society at a time when an innovative mind and a steady hand were badly needed, and helped to establish a new approach to governance. PRS Community Services Society operates 20 social housing facilities and shelters in Vancouver and Victoria, and a dozen programs and services primarily for residents of the Downtown Eastside, including health care, harm reduction and community development. Drawing from her leadership experience with Qmunity and Options for Sexual Health (Opt) she increased transparency and community trust of the PHS Community Services Society. Jennifer also co-founded the Women Executive Directors group, through which women share resources and support each other in leadership roles.
 
SHARON GREGSON
Sharon works for Collingwood Neighbourhood House, but it is her role as Spokesperson for the Coalition of Child Care Advocates of BC that sets her apart and where she has broken new ground. Through her creative efforts, thousands now understand the child care chaos in BC. She has led the campaign for the extensive public support for the $10aDay Child Care Plan (the Plan). With Sharon's advocacy for children and the Plan, all major political parties now acknowledge our current child care chaos, with its high fees, few licensed spaces and inconsistent quality. She incorporates Reconciliation in her work with Indigenous groups to build Indigenous history and rights into ground-breaking new cultural competency resources for early childhood educators.
 
MARIA HUDSPITH
Maria, founding Executive Director of Pain BC in 2010, brought together clinical experts and patient advocates, transforming the way pain is understood and treated in BC. She was instrumental in advancing 'Patients as Partners' in BC health care and codifying this policy direction in health systems in BC and across Canada. Maria authored the BC Ministry of Health's framework on patient and public engagement in health care, which stresses the need for patients to take control of their health. She is currently the co-lead for patient engagement on the first-ever national chronic pain research network project. Previously, Maria played a key role in propelling awareness of LGBTQ health issues in Canada by writing a resource that was used extensively in education for health care providers.​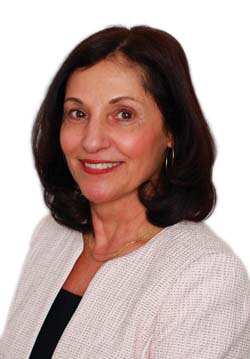 TERI NICHOLAS
President & CEO of BC Children's Hospital Foundation, Teri directs her expertise and leadership to ensure better health care for BC's children through advanced clinical care and research. With her strong, focused leadership, she re-vitalized the $200M campaign for the Teck Acute Care Centre at BC Children's Hospital, leading to its successful completion and to the establishment of Child Health BC, providing access to consistent and excellent pediatric health care across the province. Teri also co-founded an organization bringing all 13 Canadian Children's Hospitals together to raise awareness and advocate for child health. In her previous position as CEO of Family Services of Greater Vancouver, Teri established the first safe house for homeless youth in Vancouver and Directions Youth Centre, that provides support to at-risk, homeless, or street-involved youth under 25.
JULIA STAUB-FRENCH​
Julia Staub-French is guided by her belief that her team will do their best work if they are part of a healthy, inclusive organization valuing authentic relationships. As Executive Director of Family Services of the North Shore, Julia works tirelessly to address social issues facing women and girls like inclusion, diversity and gender-based violence and provides them with greater opportunities to reach their full potential. She broke new ground by creating clinical supports for transgender youth and their parents. Julia also developed an innovative partnership with UBC's Engcite and Geering Up programs to launch a STEM program for vulnerable girls and boys. Julia is deeply committed to developing leaders within her organization and being a role model for all women in the non-profit sector.