2018 Women of Distinction Nominees | Public Service
Recognized nationally, the YWCA Women of Distinction Awards honours individuals and organizations whose outstanding activities and achievements contribute to the well-being and future of our community.
Congratulations to the 2018 nominees in the category of Public Service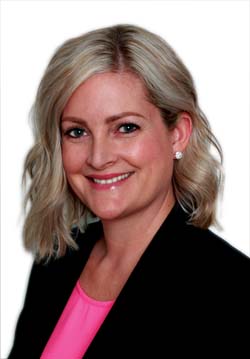 CHENEY CLOKE
As Leader with the Strategic Transformation Team at Fraser Health, Cheney is dedicated to transforming systems for better health care. As a Project and Change Management Professional she brings knowledge of strategy, change and project management along with her commitment to protect the public interest. Initiatives include strengthening the communication of patients' medications to ensure better understanding of how to take home medications after they leave Fraser Health facilities, reducing adverse medication events, designing a colon screening program for non-symptomatic eligible individuals between 50 and 74 and reducing the need for urgent care in emergency departments with an after-hours palliative care nursing advice line. Cheney is a life-long learner and takes advantage of learning opportunities available to her through her Director role on the Board of the BC College of Social Workers.
AMANDA FARRELL
As President and CEO of Partnerships BC, Amanda's contributions to BC's public infrastructure projects have shaped provincial policy on capital asset management and procurement processes for hospitals, roads and SkyTrain lines. Beginning her career in the UK at the Ministry of Defence, she has worked in the strongly male-dominated field of infrastructure development. In positions of increasing responsibility in Canada, Amanda has made client and stakeholder engagement a key priority. She has worked on key projects including the Millennium Line, Abbotsford Hospital and Cancer Centre, Surrey Outpatient Hospital, South Fraser Perimeter Road and the Evergreen Line. As a founding member of the Women's Infrastructure Network, Amanda has proven her dedication to empowering women in the discipline.
SATWINDER KAUR BAINS​
Satwinder, Director of the Asian Studies Institute at the University of the Fraser Valley and an Associate Professor in Social, Cultural, and Media Studies at UFV College of Arts, has volunteered extensively since 1975, in many areas including diversity and cross-cultural education/training and environmental sustainability. She has served on numerous committees and councils nationally, provincially and locally, providing expertise on these issues, helping set policy and agendas that promote inclusion in the face of much inequity. Satwinder worked with the Royal BC Museum to showcase Canadian Punjabi history and chairs Abbotsford's Sikh Heritage Museum, where she has curated seven exhibits on cultural histories. Satwinder is recognized as a Canadian pioneer in the complex and difficult implementation of the 1988 Multiculturalism Act. She has also published extensively in peer-reviewed journals.
LINDA LUPINI
As the Executive Vice President of BC Emergency Health Services (BCEHS), Linda has brought a people-focused workplace approach to improving the mental and physical wellness of BCEHS employees, who are experiencing an unprecedented number of difficult calls related to the ongoing opioid crisis in Metro Vancouver and across BC. Under her leadership, BCEHS has implemented new training and critical incident supports to build the resiliency of front line staff dealing with significant challenges during the crisis. Linda has done this while introducing a transformative agenda that has unprecedented support from front line managers in changing and improving how patients in BC are responded to when they call 911. She has advocated successfully for improvements to equipment to reduce career-ending injuries and for mental wellness training.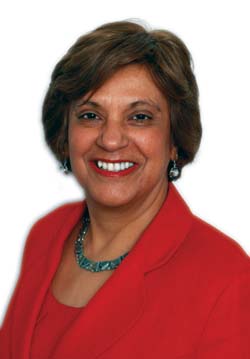 ZULIE SACHEDINA
Vice President, Human Resources and the first General Counsel for Providence Health Care, Zulie has devoted more than 30 years to public service as a lawyer and human rights advocate. She served as a Director of the Human Resources Management Association of BC and on the Immigration and Refugee Board of Canada, where she wrote an influential decision supporting refugee claims based on sexual orientation. She continues to demonstrate her commitment to vulnerable and marginalized populations, most recently, by advancing a constitutional challenge for the right to prescribe medical-grade heroin to drug users with chronic substance use disorders. Zulie is also the first female chair of the Ismaili International Conciliation and Arbitration Board and an invited representative on bargaining committees and human rights forums.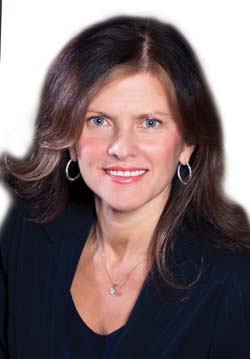 LISA SPITALE
Lisa, the first woman to hold the position of Chief Administrative Officer of the City of New Westminster, is a champion of change, and has created civic pride in the community with her sustained efforts at reinvigorating the City. Under her leadership, historic New Westminster has realized unprecedented residential and commercial growth and she has worked hard to find a balanced solution to difficult social issues by advocating for the homeless and a supportive housing policy. Lisa has helped spearhead many of the City's most recognized projects and plans including award-winning Westminster Pier Park and Anvil Centre. A professional planner of 30 years, she is committed to giving back through her continued role as a mentor to women working in public service, actively participating in symposia across the region.