2018 Women of Distinction Nominees | Young Woman of Distinction
Recognized nationally, the YWCA Women of Distinction Awards honours individuals and organizations whose outstanding activities and achievements contribute to the well-being and future of our community.
Congratulations to the 2018 nominees in the category of Young Woman of Distinction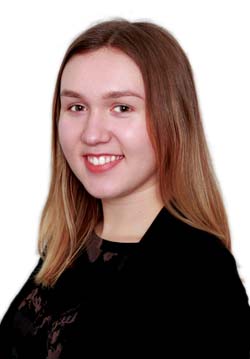 MIRANDA ANDERSEN
Miranda is a filmmaker, speaker, blogger and volunteer with a passion for environmental sustainability. She started Enufsaid.ca, an educational website featuring her own films and lesson plans, to inspire youth to engage and connect with the natural world. Miranda's environmental advocacy has been recognized with numerous awards, including the Queen's Diamond Jubilee Medal, Canadian Wildlife Federation's Youth Conservation Award and Action for Nature's International Eco-Heroes Award. Miranda also won the Canadian Museum of Nature's Inspiration Award and donated her $5,000 prize to the Mossom Creek Hatchery, which was the subject of her first film. Miranda's lesson plans are used in 32 schools by more than 850 students, and she was recently awarded the Schulich Leader Scholarship, Canada's largest STEM scholarship for leadership, community service and excellence.
TARA BOSCH
Tara is the Founder and CEO of SmartSweets, a gummy bear brand aiming to offer a healthy alternative to traditional, sugary candy. Tara's decision to start SmartSweets stemmed from her own experiences with body image issues as a teen. After launching in 2016, SmartSweets has sold $2 million in product in more than 2,000 locations across Canada, with a presence in Whole Foods, Bed, Bath & Beyond, GNC, Save on Foods and London Drugs. Tara was selected for The Next Big Thing, an incubator program for the top 20 under 23 entrepreneurs across Canada, was recognized by BC Business as a Top 30 Under 30 and was selected as a 2017 Fellow with the prestigious Thiel Fellowship.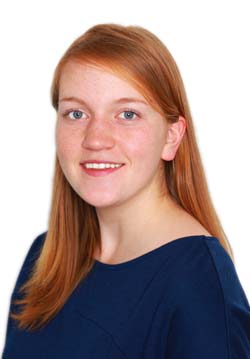 VERONIKA BYLICKI
 Veronika is a passionate environmentalist, urban enthusiast and community builder. Before graduating with a major in Global Resource Systems, Veronika was the Director of UBC's largest student-run sustainability organization, Common Energy, where she engaged thousands of students in sustainability initiatives. Veronika has a wealth of experience organizing campaigns and events, from founding the annual UBC Waste Audit to co-organizing the 30Network on Housing and Affordability, a think tank for young leaders to collaborate on projects to address housing affordability in Metro Vancouver. Veronika is Co-Founder of CityHive, a social enterprise that is transforming the way young people are engaged in civic processes and urban sustainability challenges. She was named one of Starfish Canada's Top 25 Environmentalists Under 25 and was honoured with a RADIUS Fellowship in Radical Doing. 
JASMINE MANDER
A series of firsts characterizes Jasmine's coaching career. She is the first student athlete and youngest person to be named a Head Coach in the BC Soccer Premier League and the youngest Canadian to obtain her US Soccer B License. As captain of the UBC Women's Soccer Team, Jasmine has coordinated partnerships with Hope and Health and the Vancouver Street Soccer League, and helped to develop a mentorship program with Vancouver United FC targeting girls at risk of dropping out of sport. Jasmine has volunteered on the BC Women in Soccer Committee, which delivers strategies and programming to ensure an accessible and inclusive soccer environment. Winner of the Robert Osborne Memorial Award in Kinesiology and the viaSport Achieving Community Excellence in Leadership Award, Jasmine is currently Girls Prospects Head Coach with Vancouver Whitecaps UBC Academy.
CECILIA PANG
Compassion, commitment and perseverance are at the heart of Cecilia's efforts to empower herself and others to effect change. Cecilia launched the website ajourney2success in 2012, to share her experiences with bullying and to provide resources and support to other young people. Cecilia's love for art and her passion for helping others inspired Art2Heart, an organization that empowers youth through arts programming and events. Cecilia has launched school campaigns to fundraise for sanitation in the Philippines and education in Nicaragua, and has empowered her peers to start their own initiatives for change. Cecilia was awarded a Surrey Good Deeds Award and SASSY Leadership Award for her outstanding community service. She is also a recipient of Plan Canada's Top 20 Under 20 and Surrey's Top 25 Under 25.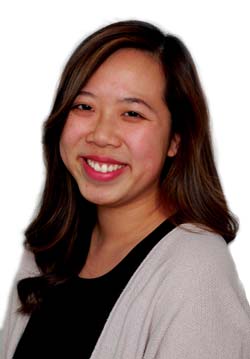 MARY ZHENG
Mary is a strong believer in learning through community engagement. While studying for her Bachelor of Education at UBC and working as a Mandarin and Cantonese educator at the Chinese Cultural Centre, Mary received a Vancouver Foundation Neighbourhood Small Grant to create When I Grow Young, an initiative that connects elementary school classes with senior care homes to facilitate intergenerational learning and social exchange. Through When I Grow Young, Mary bridges the gap between classroom learning and community-based learning by taking teaching out of the classroom and into the Vancouver community. Despite full-time studies and her work with When I Grow Young, Mary finds time to volunteer as an Ambassador with Reading Bear Society, an intergenerational early literacy program.