2020 Women of Distinction Nominees | Non-Profit
Recognized nationally, the YWCA Women of Distinction Awards honours individuals and organizations whose outstanding activities and achievements contribute to the well-being and future of our community.
Congratulations to the 2020 nominees in the category of Non-Profit.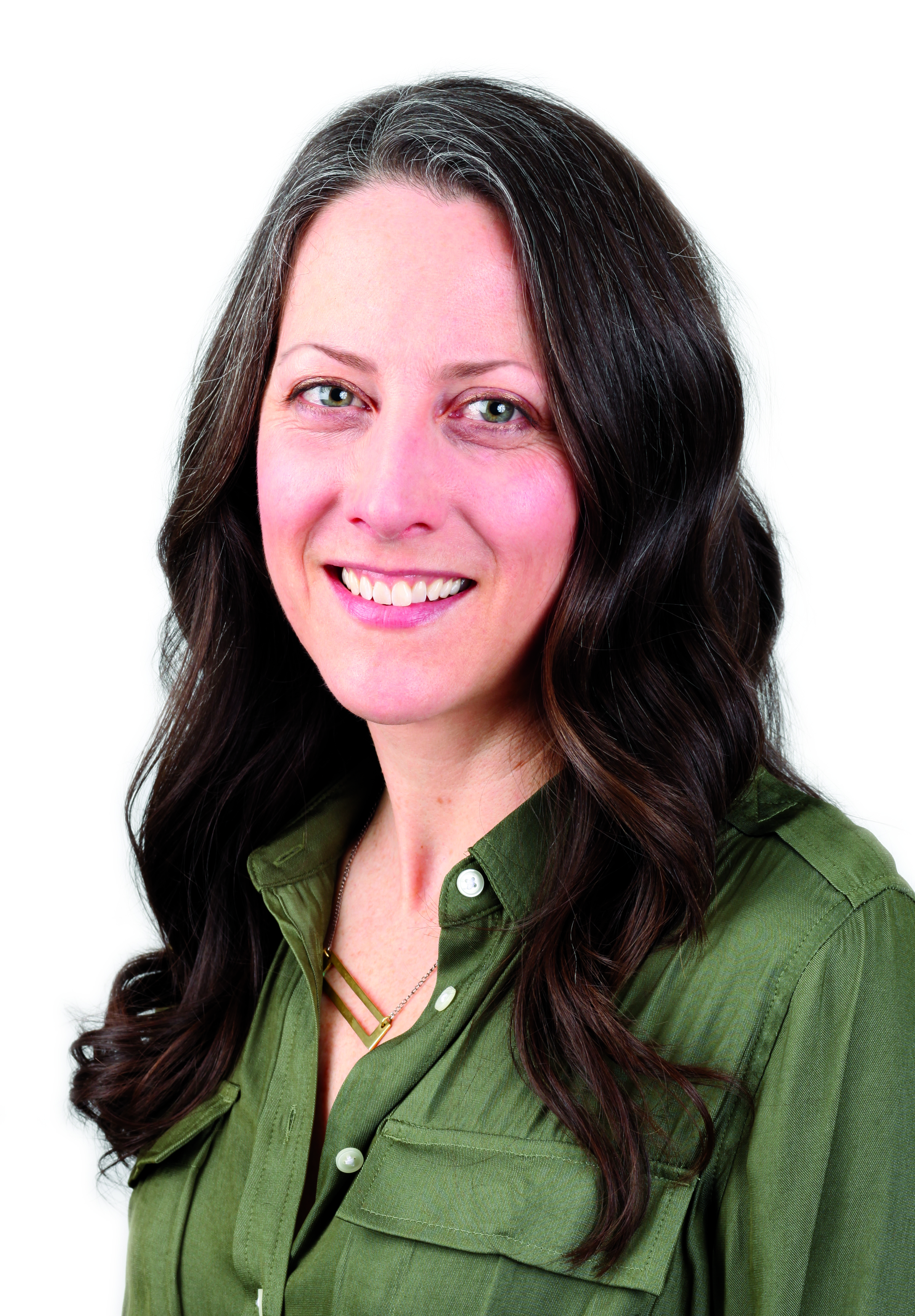 CAROLINE ANDREWES
Caroline is President and CEO of the Association of Consulting Engineering Companies – BC (ACEC-BC), where she initiated the organization's reconciliation journey to explore its impact on, and relationship with, Indigenous people. Caroline involves young professionals and emerging leaders in ACEC-BC's governance and operations to inform its approach to communication and content. As President, she highlights innovation, equity in design, diverse workforces and inclusive workplaces. She modernized operations to raise the profile of the engineering industry and contributed to the evolution of ACEC-BC's governance to better represent the association's values of equity, diversity and inclusion. Through her previous work with Engineers and Geoscientists BC, Caroline actively encouraged more women to enter STEM fields by supporting national efforts to increase the number of newly licensed female engineers. 
DEBBIE BELL
Debbie is CEO and President of the Mothers Matter Centre (MMC), which she founded more than 20 years ago to connect mothers with services and programs designed to break cycles of poverty, low literacy and social isolation. Starting with one site in East Vancouver, Debbie brought the Home Instruction Program for Parents of Preschool Youngsters (HIPPY) to Canada, which is now in eight provinces across Canada and employs mother-to-mother service delivery. She created a program based on HIPPY for Indigenous Canadians which has been endorsed by the Assembly of First Nations and also developed a performance management program to monitor change and progress in MMC programs. To further create access to education for communities with low literacy rates, Debbie created and developed the Community Education Program at SFU.
MEBRAT BEYENE
Mebrat is Executive Director of WISH Drop-In Centre Society and co-led a consortium of four non-profit organizations to create Transitions, a coordinated initiative to support sex workers wishing to decrease their involvement in, or exit, sex work. Under her leadership, WISH reversed a critical funding shortfall and increased programs that support more than 300 women daily. She has recently been in consultations with the City of Vancouver and BC Housing to offer the country's first-ever shelter for women in sex work. As Co-Chair of Living in Community, a collective of advocacy organizations, health centres and law enforcement, Mebrat co-led a working group that aims to create a provincial "bad date sheet" so sex workers and advocacy organizations can share reports about dangerous experiences.
BARBARA GRANTHAM
Barbara is the newly appointed President and CEO of CARE Canada after completing a seven-year tenure at VGH & UBC Hospital Foundation. While serving as President and CEO, Barbara led the Foundation in an organizational rebrand, built a talented and engaged team and achieved an 84% increase in revenue. Barbara oversaw the fundraising campaign that led to the opening of the Joseph & Rosalie Segal & Family Health Centre for people with mental health challenges and the launch of the $60M Future of Surgery campaign to transform surgical facilities at VGH and UBC Hospital. She was instrumental in securing significant philanthropic investment for Vancouver Coastal Health's community programs, including inner-city and palliative care initiatives. Barbara was recognized with the 2019 AFP Lifetime Achievement Award for her nearly 30 years in the non-profit sector.
GENESA GREENING
Genesa is President and CEO of BC Women's Health Foundation (BCWHF), where she helped overhaul the hospital foundation into a pan-provincial health foundation powerhouse. This resulted in BCWHF being named a leading national voice in women's healthcare by the Prime Minister's Office and the Federal Ministry of Health. Genesa led the launch of Women's Health Collective Canada, a national network to address funding and healthcare gaps for women. Genesa leads the BCWHF to support BC Women's Hospital, while investing in research and innovation at the Women's Health Research Institute and in executing education and advocacy campaigns. Genesa has dedicated her career to ensuring that women have equitable access to high-quality healthcare and over the past two decades, has mobilized more than $300 million to this end.
SHACHI KURL
Shachi Kurl is Executive Director of the Angus Reid Institute, where she commissions and analyses public opinion data on topics that include housing, transit, education, women's rights and health care. This work has helped improve the quality of life for Metro Vancouver citizens. Shachi has led the Angus Reid Institute, a non-profit foundation dedicated to independent research, from its infancy to its critical place in the BC and Canadian public and social policy sector today. She is a recognized national thought leader and a sought after expert on a range of complex public policy and social issues. Shachi leverages her role as a public policy and polling expert to build profile for marginalized communities and the unique challenges they face as a result of inequality, poverty and systemic discrimination.
ANITA HUBERMAN
As CEO of the Surrey Board of Trade, Anita works tirelessly to evolve the 6,000-member non-profit organization, reinvigorate its brand and transform Surrey. Anita led the creation of Surrey Women in Business Awards and also implemented the Surrey Board of Trade Business and International Trade Centre. She drove the Centre to provide entrepreneurial support for newcomers, including support for Syrian refugees. In addition, Anita has developed cultural partnerships and created the Surrey Music City Centre. Anita leads through an economic lens and recently delivered the first Surrey Labour Market Study and Workforce Development Strategy to address two chronic challenges facing the labour market over the next decade: building employer capacity for talent innovation and increasing employer utilization of under or unemployed labour force participants. 
KIM LOCKHART
Kim, Cultural Officer at the United Way of the Lower Mainland has served for more than 40 years with United Way Centraide. She has directly participated in fundraising and investing $400 million and undertaken many local, provincial and national community impact initiatives, to create strong healthy communities. Kim managed the development and relocation of the UWLM to its home in Burnaby providing a hub for volunteers and staff working in the community. Involved from its inception, she served as Board Chair of Success by 6 BC, a multi-partner, province-wide initiative supporting early learning and was a founding board member of bc211, a 24/7 resource centre that provides people with immediate, free information and referrals regarding community, government, and social services in BC. Kim also coordinated United Way Centraide's efforts to welcome and settle Syrian refugee families across Canada.
ROSALIN MILES
Dr. Rosalin Miles, a member of Lytton First Nations, is Founder and Executive Director of Indigenous Physical Activity & Cultural Circle (IPACC). To empower Indigenous youth, women, Elders and community members to be physically active, Rosalin co-created the national organization to improve access to resources and promote exposure to health and wellness opportunities for Indigenous people. IPACC has created a network of mentors, leaders, participants and supporters who promote physical activity as a way to health and wellness. Due to her past nine years of work, IPACC has hosted seven National Indigenous Physical Activity & Wellness conferences and six community walks and runs. The annual conferences share best practices on being physically active and creates a platform that does not exist anywhere else in Canada. 
NEELAM SAHOTA
Neelam is CEO of DIVERSEcity Community Resources Society, which serves more than 16,000 immigrant clients each year providing free, multilingual programs and services in language, settlement, employment and counselling. An accountant by trade, Neelam advocated to introduce a social enterprise to ensure the long-term sustainability of the organization. DIVERSEcity Interpretation and Translation Services, Skills Training Centre and Language Testing Centre now generates significant net profits that are reinvested back into the organization. Neelam took a leadership role in the planning and development of building DIVERSEcity's Community Campus, now the largest one-stop resource centre for newcomers in Surrey. Neelam employs people with a "lived experience" lens, has introduced social and wellness initiatives and encourages professional development on topics like unconscious bias and Indigenous reconciliation.
TINA STREHLKE
Tina Strehlke is CEO of Minerva BC, where she leads the mission to change the face of leadership, starting with women and girls across the province. Tina collaborated with the BC Construction Association to create the BC Builders Code, aimed at attracting and retaining women and other equity-seeking groups in the trades by setting a standard of behaviour for the construction industry. She envisioned Women Helping Women Work, a successful event to help new immigrant women build their professional networks through connections with women leaders. In 2019, Tina led Minerva's expansion of the Learning to Lead™ program for Grade 11 girls, and she has grown the Face of Leadership™ initiative to include more BC business leaders than ever before in the conversation to close the gender gap. 
JILL TIPPING
Jill Tipping is President and CEO of the BC Tech Association, a non-profit dedicated to making BC the best place to grow and scale a tech company and to advancing technology as an engine for growth in every company. Jill launched a program to solve BC's tech talent challenge by bringing more underrepresented groups into the sector and connecting students and educators with tech companies, she has also launched a program to advance technology understanding and adoption by small- and mid-size enterprises. Under her leadership, the organization has grown from running one thriving growth accelerator program to five. Jill commissioned the first independent audit of BC Tech programs and activities, which led to $2.25 million in federal funding to scale up their programs.
CHRISTINA WONG
Christina Wong is Executive Director and Co-Founder of Employ to Empower, an organization that provides access development and entrepreneurial resources to local residents. Using a "hand-up, not hand out" approach, Christina developed programs that offer affordable micro-loans and business mentorship to people facing work and social barriers. She was instrumental in developing the organization's Basic Business Fundamentals and Soft Skills Course for local artists and entrepreneurs. Employ to Empower advocates to bring about positive change for residents in the Downtown Eastside to create a community free of stigma, where residents are seen, heard and validated. To encourage dialogue, Christina created the Cardboard Project which seeks to engage local entrepreneurs in the Downtown Eastside with the other members of the public to raise awareness and showcase artists' voices. 
---
This category is sponsored by