2020 Women of Distinction Nominees | Reconciliation in Action
This new award will honour two unique women, an Indigenous leader and an ally, working independently and committed to finding a new way forward.
Congratulations to the 2020 nominees in the category of Reconciliation in Action.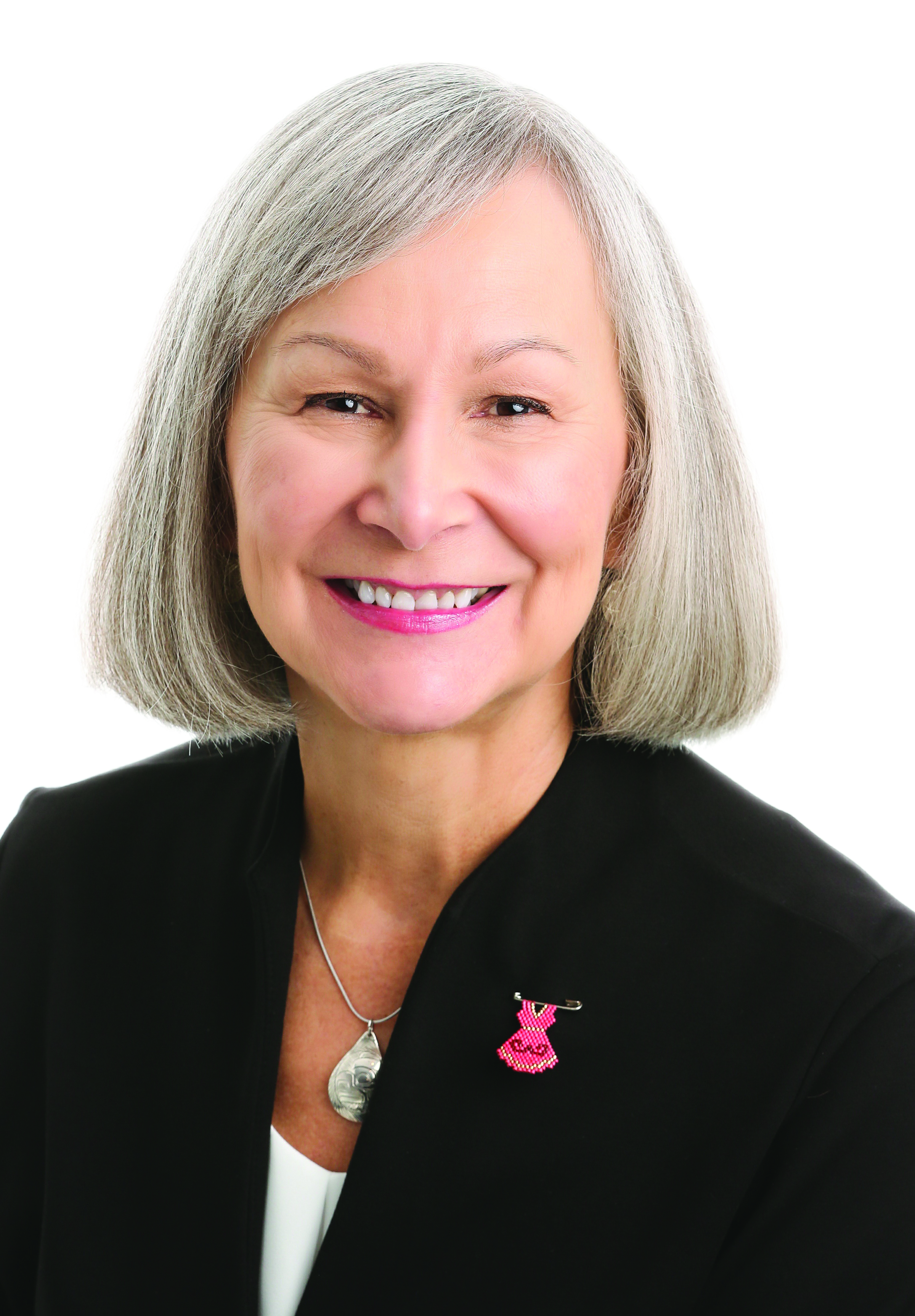 MARION BULLER
Marion is a member of the Mistawasis Cree First Nation in Saskatchewan and was the first Indigenous woman appointed as a judge in BC. While a Provincial Court Judge in Metro Vancouver, she established the first Indigenous Court in BC where community members, Elders, offenders and victims work together with the judge to help the offenders heal while still being held accountable and responsible for their actions. The seventh Indigenous Court opened in April 2020. As Chief Commissioner for the National Inquiry into Missing and Murdered Indigenous Women and Girls in Canada from 2016-2019, Marion created a hearing process based in Indigenous ceremonies and traditions, empowering witnesses to share their painful truths. Marion led the inquiry to a successful conclusion and release of a nationally and internationally lauded final report.
CHASTITY DAVIS
Chastity, Principal and Lead Consultant of Chastity Davis Consulting, develops Cultural Awareness/Reconciliation programs to foster understanding of Indigenous Peoples' history. Chastity, a mixed-heritage woman of First Nations and European descent, created an online Indigenous Cultural Awareness program that shares Canadian history through the lens of Indigenous women who share insight and stories. Chastity created the Indigenous Gender-Based Analysis Tool-kit through her role as Chair Minister's Advisory Council on Indigenous Women, to measure the impacts of resource development on Indigenous women, girls and gender-diverse individuals in relation to Impact Assessment. In the spirit of us moving forward together, Chastity created the Professional Aboriginal Women's Network in partnership with the Professional Women's Network, which has hosted more than 20 speaking and networking events for Indigenous and non-Indigenous women to connect.
COURTNEY DAWS
Courtney is Vice President, Governance and Policy at Castlemain Group and is a staunch advocate and a true ally for Indigenous rights and reconciliation. At Castlemain, Courtney leads projects that build the strength of Indigenous governance, the foundation for self-determination, which is essential in reconciliation and overcoming the history of colonialism. Courtney was one of the youngest women to serves as Director of Operations/Chief of Staff at the BC Assembly of First Nations (BCAFN) and is a key contributor to the BCAFN Governance Toolkit – A Guide to Nation-Building. The Toolkit is the most comprehensive study on Indigenous governance and Nation rebuilding efforts of First Nations across Canada. During her legal academic studies (2001-2004), Courtney argued that Canada committed genocide through Residential Schools, a widely accepted view today.
BRENDA MORRISON
Brenda is Director of the Centre for Restorative Justice and Associate Professor at SFU. Brenda is widely recognized for creating reconciliatory relationships with Indigenous communities and through Restorative Justice, creates effective and culturally relevant programming for those who have experienced traumatic losses. As Director, Brenda created classes to recognize Truth and Reconciliation, including: Reading, 'Riting & Rising Up: Weaving our Narratives on Rights, Justice and Reconciliation'. The course is grounded in Coast Salish ceremony and explores rights, justice and reconciliation. Dr. Morrison was integral in the development of the BC Victims of Homicide program, as well as the creation of a women's retreat for relatives of a Missing or Murdered Indigenous Woman or Girl. Brenda has been an active board member for the North Shore Restorative Justice Society for 14 years.
MARY POINT
Mary is the first-ever Indigenous Relations Manager at Vancouver Airport Authority, leading and overseeing the ground-breaking YVR-Musqueam Friendship and Sustainability Agreement. Since the signing, more than 150 applicants representing more than 10% of Musqueam have sought employment at the airport and 90 individuals have accepted employment. In her previous role as Musqueam's Community Planner, she worked with a team to produce an award-winning Comprehensive Sustainable Community Development Plan that provides the path and vision for Musqueam to be a self-governing and self-sustaining Nation. During Musqueam's direct action to protect the open graves of ancestors under the Arthur Laing Bridge, Mary was one of the first to act, inspire and mobilize others to protect the ancestors and Musqueam sacred space, while building historical awareness into the broader Vancouver narrative.
JESKA SLATER
Jeska is Indigenous Social Innovation Coordinator of Skookum Lab, City of Surrey, which was created to honour the strength and wisdom of Indigenous communities. Jeska's leadership in reconciliation is embedded in all of her project work and in her participation on three boards and advisory councils, including Surrey Indigenous Youth Advisory Council. She is the Founder and Project Manager of TransformNations, whose goal is to provide opportunities for youth to gain leadership skills and be compensated well for meaningful community work. TransformNations workshops focus on decolonization, cultural competency, anti-oppression training and Indigenous art and culture. Jeska is a mixed-blood Nehiyah iskwew (Cree woman) and her facilitator services educate on the effects of colonization and intergenerational trauma. Jeska is an innovator, educator, visual artist and traditional beadwork artist.
ANGELA STERRITT
Angela, an award-winning journalist with CBC Vancouver, works diligently to break stereotypes about Indigenous people and is committed to presenting an accurate portrayal of their experience. Angela is from the Gitxsan Nation and one of the few Indigenous journalists in BC. Through her work and vision, Angela has covered critical stories such as ones on missing and murdered Indigenous women, the human rights of Indigenous people and Indigenous child welfare. In 2018, Angela launched her "Reconcile This" column on radio, television and online, which led to multiple policy changes within the BC government, a Canadian bank and other institutions. In 2015, Angela was the first Indigenous person to win the William Southam Journalism Fellow at Massey College, a first in the school's 60-year history. 
LISA UPTON
Lisa is a Principal, North Vancouver School District (NVSD) 44, where she crafted a School Plan with the First Peoples Principles of Learning at its core. Under Lisa's leadership, the school community has collaborated with the NVSD Indigenous Leadership Team to highlight connections between students, community members and the traditional unceded territories of the Squamish and Tsleil-Waututh Nations. Lisa successfully partnered her school with the Downie Wenjack Foundation's Legacy School program and organized a "Walk for Chanie (Wenjack)" to the St. Paul's Indian Residential School Memorial site to hear from a residential school survivor. Principal Upton also developed and led the Family of Schools' Indigenous Education Network Learning Series to weave the history and impact of colonization into the curriculum in meaningful, authentic ways for students.
---
This category is sponsored by