Introducing the 2015 YWCA Women of Distinction Awards Nominees - Business & the Professions
Recognized nationally, the YWCA Women of Distinction Awards honours individuals and organizations whose outstanding activities and achievements contribute to the well-being and future of our community.
Congratulations to the 2015 nominees in the category of Business & the Professions
Kathy Butler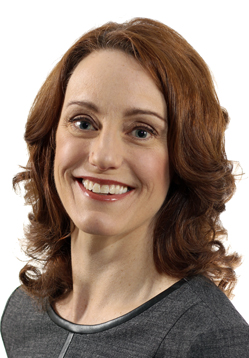 One of BC's top investment bankers, Kathy has excelled in the finance industry for more than 19 years. As Managing Director of Wholesale Banking at CIBC, she leads multi-million dollar transactions and her natural business instincts have built her tremendous credibility with BC's leading companies. She is a strong mentor within CIBC and the community, encouraging women's advancement in the finance industry. As a senior finance leader, Kathy participates on key business boards such as Business Council of BC. Outside of CIBC, Kathy volunteers her financial acumen to assist a number of non-profit organizations, including Atira Women's Resource Society and Canuck Place Children's Hospice.
Lawrie Ferguson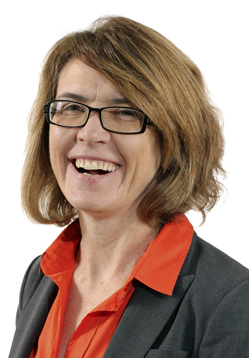 An award-winning executive and marketer, for more than 25 years Lawrie, Chief Marketing & Strategy Officer for Coast Capital Savings, has cultivated transformative, non-conventional products that embody both credit union values and modern banking solutions. She showcased this spectacularly when creating Coast Capital's unique help-centred approach. Under Lawrie's leadership the 'How can we help you?™' brand launched to enormous success and increased Coast Capital membership by 325% in only three years. Today, Coast Capital is Canada's second largest credit union and the recipient of numerous awards. Her spirited teamwork brings people together, and whether it is parading as a mascot in community events or selling a radical idea to the executive team, Lawrie brings play to work. Her warm demeanor, combined with leadership skills have made her an in-demand mentor for many women. 
Lianna Mah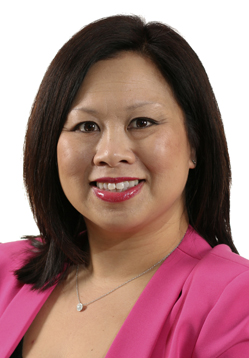 Since beginning her 25 year career in engineering, Lianna has been unremitting in her efforts to promote and encourage the entry of women into the field of engineering. She volunteers her time to inspire the next generation of female engineers through mentoring, speaking engagements and her current role as Chair of the Association of Professional Engineers and Geoscientists of British Columbia (APEGBC) Foundation, which promotes education in engineering and geoscience by awarding scholarships to post-secondary students. In 1991, Lianna was a founding member of the Division for Advancement of Women in Engineering and Geoscience (DAWEG). As Vice President, Business Development at Associated Engineering, she is a role model for women in her industry and has received numerous awards for her achievements including the APEGBC Professional Service Award in 2002. 
Kristi Miller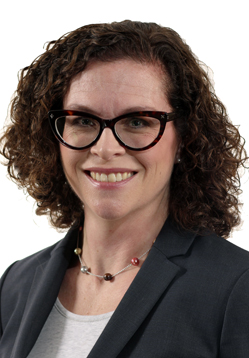 Kristi is Vice-President and Co-Founder of First West Capital, a division of First West Credit Union, and has more than 20 years of experience providing capital to small and medium-sized businesses. Through First West Capital, Kristi crafts creative financing solutions that support local, mid-market companies as they expand, acquire, refinance or recapitalize. Kristi's expertise, determination and dynamic leadership have driven the success of First West Capital and its clients, while at the same time enhancing the credit union's financial performance, and strengthening the Metro Vancouver economy through job creation, industry innovation and growth. Kristi's commitment extends into our communities where she gives back through mentorship and her work with organizations like the Association of Women in Finance, Junior Achievement and the BC Provincial Child Care Council.
Michelle Osry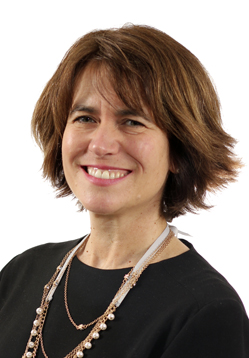 As a Partner at Deloitte, Michelle leads the firm's Canadian Family Enterprise Consulting practice and is a key contributor to Deloitte's national innovation council, its Future of Canada research series and an advocate for the use of design thinking.  Michelle's passion for exploring new opportunities and possibilities extends from her work with business families and corporations to her support of non-profit initiatives. She is an advisory board member of the THNK School of Creative Leadership in Vancouver and imagine1day.  She is also a member of Perimeter Institute's Emmy Noether Council, which aims to increase the number of women in physics and mathematical physics, and regularly speaks at the Association of Women in Finance, the Vancouver Board of Trade and Fuel Vancouver.
Michelle Pockey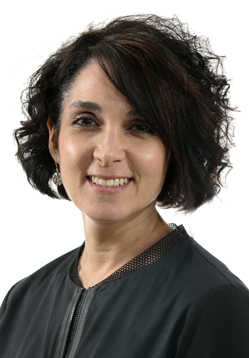 Michelle has been an extraordinary voice, mentor and supporter of professional women, advocating for greater inclusion of women in senior management and on boards. As a Partner at Fasken, she continues to advocate for women's rights and opportunities in the effort to keep more women in the profession. A significant part of Michelle's law practice has been to cultivate successful partnerships between Aboriginal and Non-Aboriginal businesses, with a goal of helping her corporate clients and Aboriginal communities grow and thrive economically and to support Aboriginal communities and businesses to become sustainably prosperous and self-sufficient. As founder of the Professional Women's Network and member of the WebAlliance of Women's Business Networks, Michelle continues to play an active and critical role in the development of women in our business communities.
Katie Schaeffers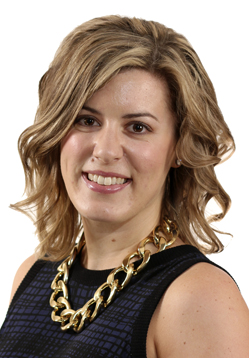 Katie is in the business of guiding, supporting and encouraging the development of significant community events that will cultivate our city's community identity. Through her role as VP Creative & Strategy at brand.LIVE Management Group, one of Canada's leading event, production and creative agencies, and her volunteerism she has earned the title of 'game-changer'.  Her most notable volunteer role includes curating TEDx Vancouver 2014. She has produced the annual Crystal Ball and Dr. Peter's Annual Life Commitment Dinner for several years. She is an award winning talent who sees business differently - nothing is a challenge, there is only discovery and then action.  Katie's creative direction, commitment and passionate approach have produced compelling, inclusive events and experiences that showcase the talent we have in our city.  
Laurie Schultz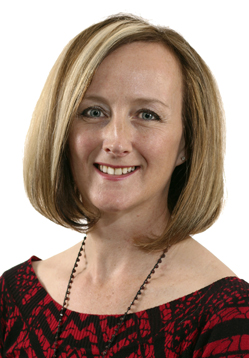 A fearless, innovative leader in the competitive technology sector, as President & CEO, Laurie has fundamentally transformed ACL, positioning it as a leader in its market category. Her forward-thinking approach and collaborative acumen has reinvigorated the team at ACL and instilled a culture that is both success-driven and community-minded. ACL is now proud to be the 4th largest Vancouver-headquartered software company and a Top BC Employer (2014). Board member for BCTIA, Laurie is an active advocate for technology in BC, and in particular for growing BC's mid-sized technology sector. She serves as Chair of the Board of Dress for Success Vancouver to give back to her community. She has been recognized with numerous awards, including the 2014 Women of Influence Award from Business in Vancouver. 
Jennifer Traub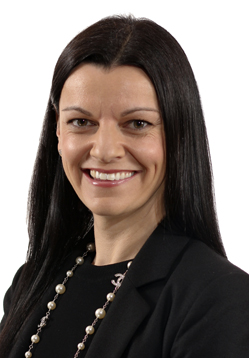 Partner at Cassels, Brock & Blackwell LLP, Jennifer exemplifies professionalism, leadership and excellence. She excels in a male-dominated industry – mining and securities law. Jennifer acts as counsel to some of the firm's top mining clients, and has leveraged this experience in order to build her practice in which she regularly advises on large and complex transactions. Jennifer actively advocates for the advancement of women, including as co-founder of the firm's Women in Mining Group. Her dedication to enriching her community is part of her character, evidenced by the hundreds of hours of support she has offered to worthy organizations such as Canadian Cancer Society, Dress for Success, Power to Be and BC Special Olympics.
Sheila Tucker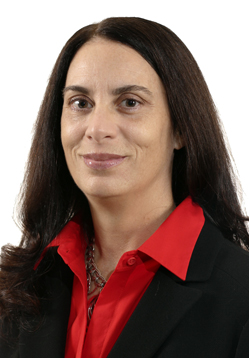 An exceptionally persuasive lawyer and Associate Counsel at Davis LLP specializing in constitutional law, Sheila has dedicated countless pro bono hours to civil liberties cases of local and national significance. Her creative and courageous efforts to seek justice have been invaluable to promoting human dignity in Canada.  Sheila's ground-breaking successes include the constitutional litigation regarding Insite. The Civil Liberties Association awarded her the 2013 Liberty Award for Excellence in Legal Advocacy for her litigation work challenging the criminal law ban against physician-assisted dying. Sheila effectively balances her pro bono work while maintaining a successful administrative and public law practice. She is a role model for young lawyers, a tireless volunteer for charities including Big Sisters of BC Lower Mainland, and lends her expertise to the Charter and Human Rights Litigation journal.