Introducing the 2015 YWCA Women of Distinction Awards Nominees - Outstanding Workplace
Recognized nationally, the YWCA Women of Distinction Awards honours individuals and organizations whose outstanding activities and achievements contribute to the well-being and future of our community.
Congratulations to the 2015 nominees in the category of Outstanding Workplace
Aritzia
Founded by CEO Brian Hill in 1984, as a single boutique in Vancouver, Aritzia has grown to more than 65 boutiques across North America, with more than 2,300 employees, 87% of whom are women. Aritzia offers meaningful job opportunities for young women entering the workforce for the first time and supports advancement by developing individualized, flexible and creative work arrangements that balance career needs with school, family and community commitments. Aritzia encourages healthy lifestyles, paid volunteer days and supports local organizations including; Cause We Care Foundation, Dress for Success, Salvation Army's Deborah Gate and Kate Both House and organizations overseas.  
Clio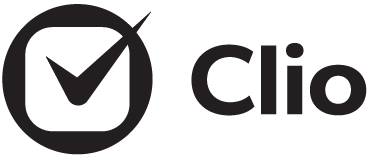 Clio provides leading-edge cloud-based software solutions for tens of thousands of lawyers and law firms around the world. First launched in 2008, the company has grown from its two founders to a thriving and growing company of more than 130 employees. Clio prides itself on building a collaborative and engaging workplace that celebrates employee, company and customer successes. The company provides an enormous amount of opportunities for employees to grow and learn - in their state-of-the-art workspace or remotely. This encourages flexibility in work and fosters greater productivity as employees are empowered to work from home or remote locations as needed. Mindful of future generations of female leaders in the digital realm, Clio has sponsored and hosted events for the Girls Learning Code organization. 
Goldcorp Inc.

A global mining company, Goldcorp treats its people as its greatest asset. With a vision to build positive social, environmental and economic legacies, Goldcorp creates careers, supports community development and contributes to employee wellness. This vision is supported by programs tailored to employees to achieve professional development, wellness and community engagement – all while keeping employee safety paramount. The company promotes family-friendly policies such as family responsibility leave and programs that foster overall mental and physical health. Goldcorp has shown leadership and commitment to develop and advance women by launching Creating Choices, a training and mentoring program created by women for women at Goldcorp. It is the first global mining company to launch a women's program, which, since 2010, has graduated more than 1,200 participants.