Welcome to My Life: Why I volunteered as a High School Ambassador
Welcome to My Life is one of three after-school youth mentoring programs run by YWCA volunteers to help Grade 7 girls and boys gain the necessary skills and knowledge to achieve success and an easier transition to high school.
Here is a breakdown of the team of volunteers who make the program a success: 
Facilitators are post-secondary students who project and deliver the program to the participants.
High School Ambassadors are students who share their experiences and advice to the participants while answering any questions they have.
Wisdom Champions are adult mentors who oversee the program and assist the program when needed.
All volunteers serve as role models to the Grade 7 girls!
As a past High School Mentor, or now known as High School Ambassador, Welcome to My Life has given me new opportunities to develop my leadership and facilitation skills, expand my professional network, and most of all - connect and have fun with the Grade 7 girls. Back when I was in Grade 7, I didn't have a role model to look up to and my transition to high school was rough.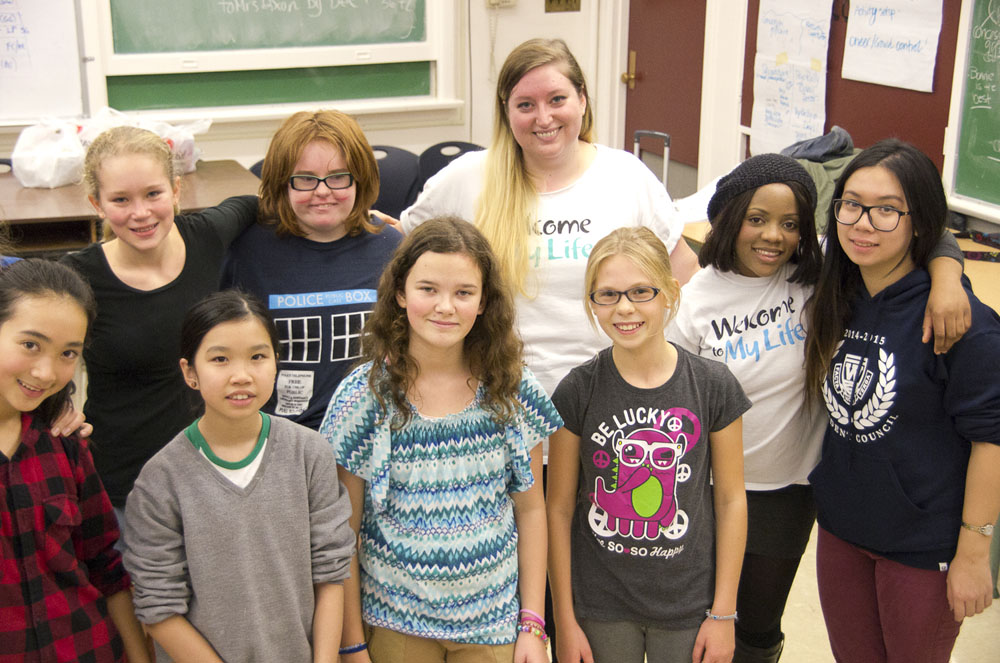 I didn't have the knowledge to know there was access to resources nor know the best way to approach my high school teacher. With this program, I can definitely see the confidence and self-esteem the Grade 7 girls gain after going through the program.
Having participated in Welcome to My Life for the past 2 years, I can honestly say it was the best choice I've ever made. 
---
Here are 5 important things I've learned through Welcome to My Life:
1. The Grade 7 Girls are the stars to the program. 
As a Team, we strive to make their experience as fun as possible.
2. Communication with your team is the key to a successful program.
As a team, the Facilitators and I constantly update each other through text or email. Back when I was volunteering, what our team did was have a mini debrief at the end of each weekly session. From discussing conflicts that had occurred to what did and didn't work, this made our team stronger than ever. 
Through excellent teamwork and many bonding opportunities, I am still communicating with them today! We recently had a meet-up and it was nice to see them again.
3. Everybody on the Volunteer Team brings different leadership experiences and insights to the program.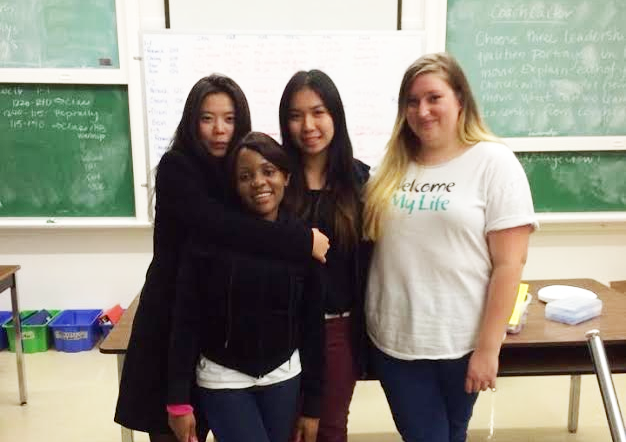 A Facilitator may have a different way of engaging the Grade 7 girls than a High School Ambassador. I definitely learned a lot about various leadership styles - and all which work! For example, yelling over the participants to get their attention wouldn't be a great option. Instead, I learned to remain calm and have the Team silent until they are able to move forward to the next activity.
4. You can learn too as a volunteer.
When discussing topics such as internet safety or healthy lifestyles, it can definitely give you a reminder of the importance of positive decision-making. Volunteering for WTML has definitely encouraged me to eat a lot healthier since the Wisdom Champion would purchase healthy food each week for the girls. From hummus to pita bread, I definitely learned about healthier options to my diet and alternatives to junk food! Prior to the program, I would even snack on 1 bag of chips per day! Thanks to the program, I can definitely re-learn something that has been discussed before.
5. Less stress, more networking!
When I was in high school, I was overloaded with homework and tests along with pre-reading activities that I had to complete. Although I felt like I couldn't volunteer anymore, I didn't let this stress take over my life! In the program, I was able to pull a laughter with the girls and the rest of the team which definitely brought down my stress levels in a healthy way. I was also able to meet many like-minded individuals and network with university students before myself attending the following year.
Through this program, I was able to gain more teamwork, communication, leadership, and time-management skills which still follow me today. These are a few expertise which are crucial to have for a student or even an adult entering the workforce!
---
Annie Lai is a science student studying at the University of British Columbia. She was a past High School Mentor and a current Marketing Volunteer at the YWCA. While she is engaged on the topic of biochemistry, she is also fascinated by using social media as a tool to engage others. Follow her on Twitter @annielai210.