How 'Being Me' helped me achieve my goals
My name is Megan McKillop, and I will be graduating from Simon Fraser University in October 2016 with a Bachelor of Arts degree. I majored in Psychology and minored in Health Sciences.
As an undergrad student, I was looking for a way to apply what I was learning about mental health in my psychology and health sciences classes. A personal goal of mine was to find an engaging, hands-on position with youth and help them increase their self-awareness and self-efficacy, particularly around physical and mental health. 
That's why I chose to volunteer for the YWCA's Being Me program, an after-school Youth Education Program that helps Grade 7 girls transition to high school. Being Me has a special emphasis on mental health and wellness.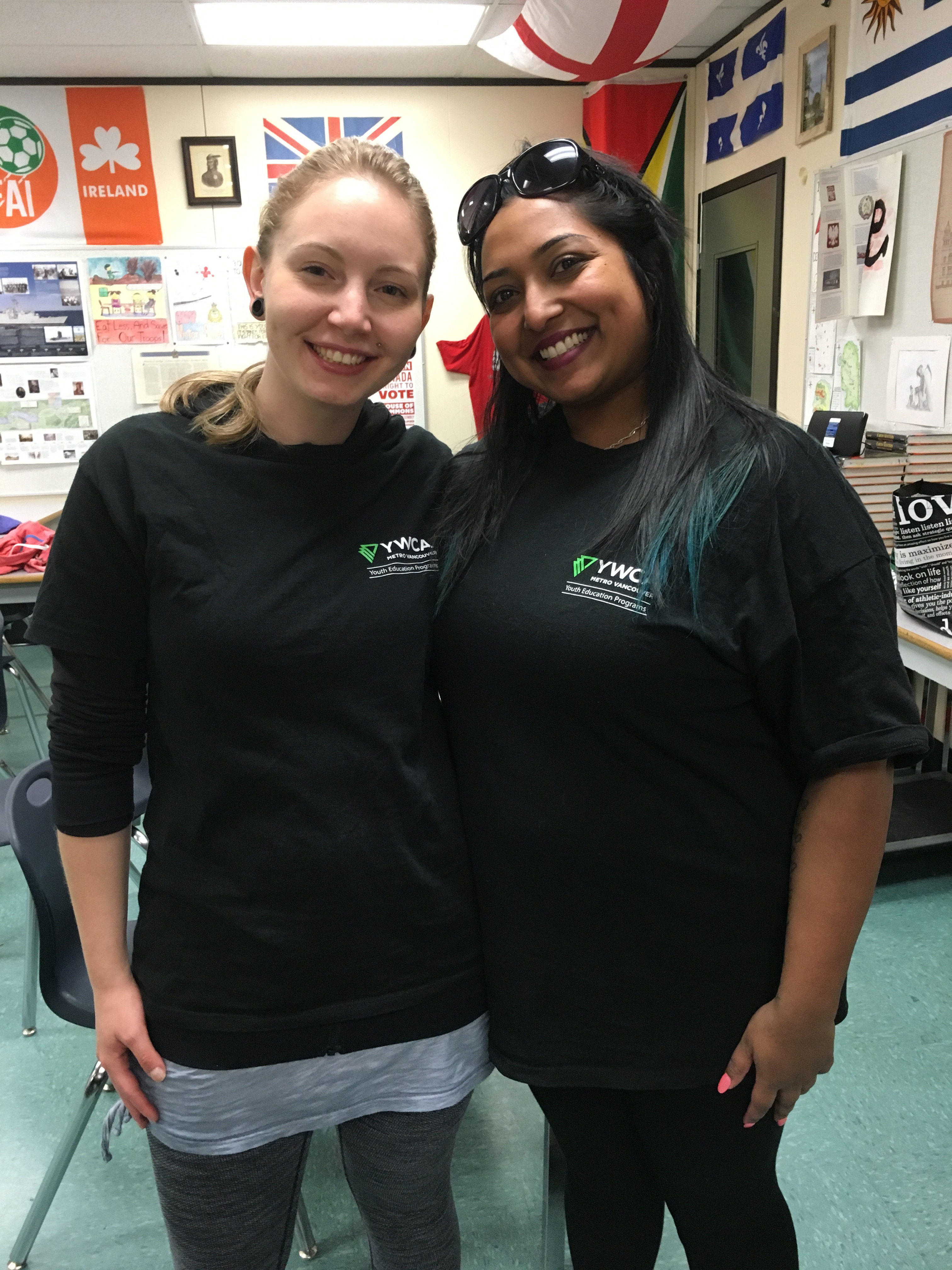 The program is offered one day a week at schools in South Surrey. As a facilitator, I worked with a team to lead discussions with Grade 7 girls about health and wellness, stress and emotional regulation, family and peer relationships and analyzing media.
I was excited to work with youth in the community and have honest discussions with them, in groups and one on one. As a team, the facilitators and I also led arts activities, games, yoga and zumba for the girls.
Seeing the impact
As the program progressed, I witnessed the Grade 7 girls we worked with become more and more comfortable speaking in front of the group. Every student was eager to share their ideas and contribute to group discussions.
By the end of the program, the girls were able to listen and respond to each other's ideas with enthusiasm and respect. In our discussions, they showed they really understood the importance of living a balanced lifestyle. 
The girls' inspiration and zest for life impacted me, and I hope that we impacted them.  
—Megan McKillop​, volunteer facilitator for the YWCA's Being Me Youth Education Program
Why you should volunteer, too!
My experience with the YWCA helped me to achieve personal and academic goals. As a result of working with the girls, I am more articulate and outspoken in front of others and I've significantly improved my teaching skills. I think others will get the same benefits from being a facilitator for the YWCA Youth Education Programs. I highly recommend volunteering, too, if you are passionate about youth education and have knowledge and skills to share with the next generation! 
---
YWCA Metro Vancouver's Youth Education Programs help Grade 7 girls and boys make the difficult transition to high school. 
Volunteer today and share your wisdom to help shape the future for young people in our community. Programs run after-school in Vancouver and Surrey.