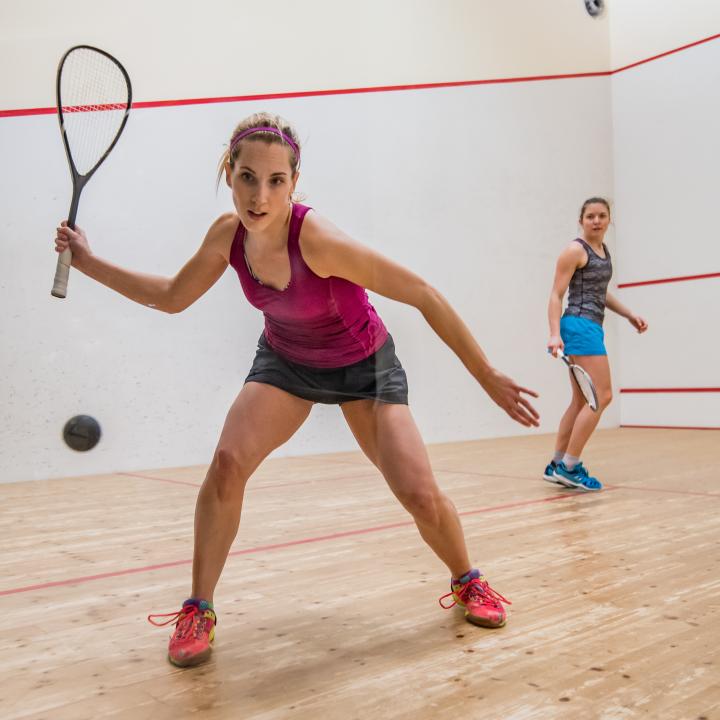 BEST SQUASH COURTS DOWNTOWN
With 5 courts available at the YWCA Fitness + Racquet Club you'll be able to learn, train and play Squash to your heart's content!
Court access can be added to your membership for only $30/month (includes towel service).

For more details or to add court access, please call Member Services 604 895 5777 or 604 681 0178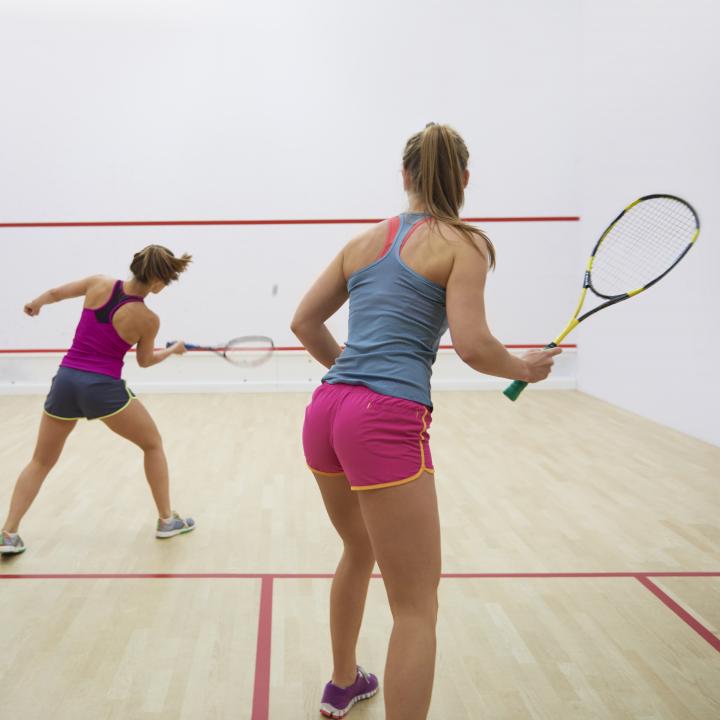 WOMEN'S
SQUASH WEEK 2021
We're pleased to participate in this year's Women's Squash Week by hosting an exhibition match and drop-in Squash at the Fitness + Racquet Club. The event is free, registration is required.

Wednesday, September 22 | 5:30 - 7:30 PM
5:30 PM: Watch an exhibition match featuring Rocio Lebolo and Jamie Sonego (YWCA volunteers both ranked in the top 100 in BC!) and learn how a referee marks a match (keeps score)
6:00 PM: Q & A with Rocio, Jamie and Andrew Lynn (Squash Pro)
6:00 - 7:30 PM: Informal play with others - try some of the skills you have just watched!
Drop-in Squash
for Members Only
Join us at the Fitness + Racquet Club for our co-ed drop-in Squash! You'll meet others to play with, get a great workout and have fun! 
Racquet rentals are available for $2. Please wear clean, non-marking athletic shoes and bring a ball.
Free for members with court access! $5 for members without court access.
Booking is required due to the capacity limit of 10. You can book up to 7 days in advance online through MyClub (under resource group Courts at FRC - Squash Drop In) or by email bookings@ywcavan.org.
Mondays, 6 - 7:30 PM | STARTS September 20