Returning to BC?
Or need a separate space for self-quarantine due to exposure?
YWCA Hotel Vancouver is offering a special self-quarantine rate to serve our community, flatten the curve and do our part! 
Reserve your room now online or contact us at +1 (604) 895-5830 or hotel@ywcavan.org.
YWCA Hotel's self-quarantine rate
| Self-quarantine rate | Rate per day |
| --- | --- |
| One room single occupancy 14-days | $75 plus tax |
| One room double occupancy (1-2 persons) 14 days  | $95 plus tax |
Your stay includes
A room with one double bed, private bathroom
Mini fridge
Microwave
Free Wi-fi
Free local calls

A list of delivery services including grocery and food services
Please access the latest self-quarantine requirements from The BC Centre for Disease Control.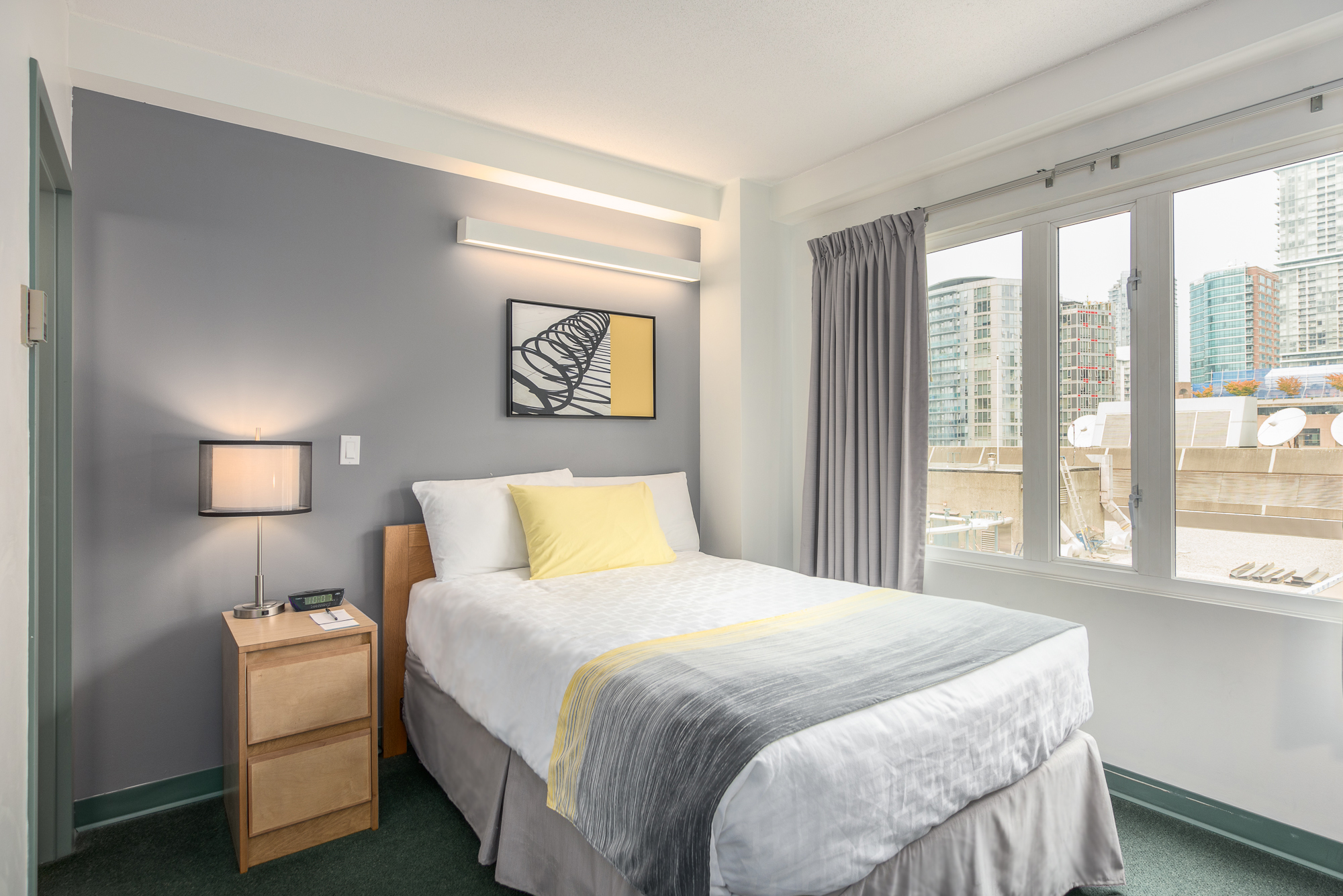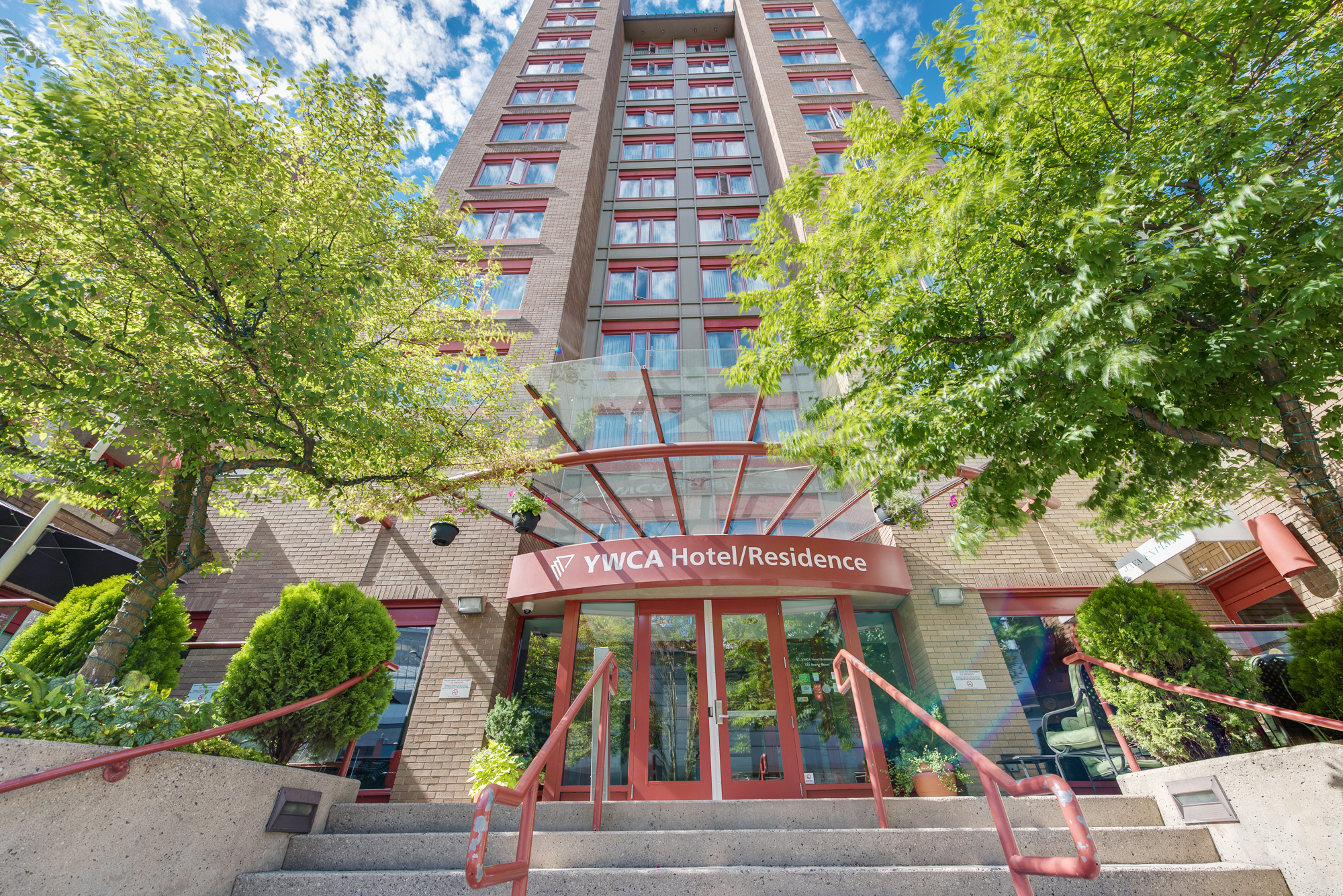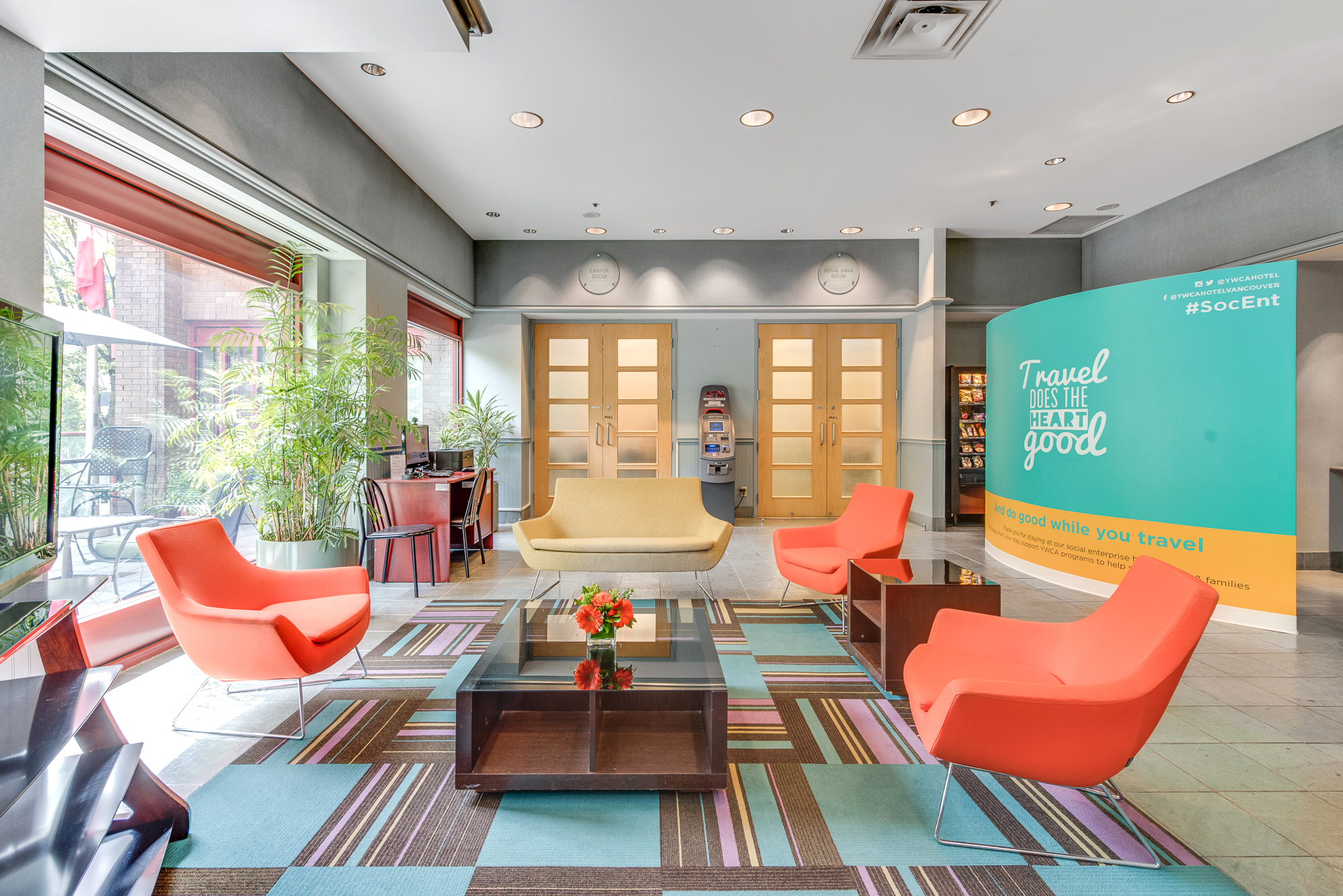 Reserve your room now online or contact us at +1 (604) 895-5830 or hotel@ywcavan.org.
Your self-quarantine with YWCA Hotel
If you are staying with us, the location of your 14-day self isolation will be:
YWCA Hotel Vancouver
733 Beatty Street, Vancouver
604 895 5830
How you will travel to your isolation location: 
Public transportation can be used if you can maintain physical distancing of two metres from other passengers.  We recommend taxi and we ask that you wear a mask at all times.
Arranging the necessary supports: 
Have a plan in place to make sure you have 14 days of groceries and meals delivered and any prescriptions you might need. A list of deliverable services will be available at check-in.  There are no cooking facilities available but a microwave and a small fridge are in your room.   
Cleaning supplies: 
Clean the bathroom and any touch-points regularly with cleaning products provided in your hotel guest room.
Social or family support:
Our hotel staff is available 24 hours a day/seven days a week.
---
Other helpful tips
Prepare
Travellers must register their self-isolation plan upon immediately reaching their final destination in British Columbia here: www.gov.bc.ca/
You will have your own room with a door that can close and a separate bathroom. 
Do not share dishes, drinking glasses, towels or bedding with anyone.

Resources
If you're feeling unwell, use the BC COVID-19 Self-Assessment Tool to help determine if you need further assessment or testing for COVID-19: 
The symptoms of COVID-19 include cough, fever, sore throat and difficulty breathing.
Visit: https://bc.thrive.health/
If you cannot use the online tool, call 8-1-1 (toll free) or 7-1-1 (deaf and hard of hearing), 24 hours a day/seven days a week. 
You can complete this assessment for yourself, or for someone else, if they are unable to.
For the latest medical updates, including case counts, prevention, risks and testing: 
Call 1 888 COVID19 (268-4319) between 7:30 a.m. and 8 p.m., seven days a week (available in over 110 languages)

Guidelines
Protect others by washing your hands (for at least 20 seconds) frequently, coughing into your sleeve and greeting with a wave instead of a handshake, hug or kiss.
Practice physical distancing: always stay 2 metres (6 feet) away from others.
Do not host visitors or family during your self-isolation — keep in touch with friends and family with video chats or phone calls instead.
Know that many parks, playgrounds, businesses and other amenities may be closed temporarily due to COVID-19.