2017 Women of Distinction Awards Nominees | Public Service
Recognized nationally, the YWCA Women of Distinction Awards honours individuals and organizations whose outstanding activities and achievements contribute to the well-being and future of our community.
Congratulations to the 2017 nominees in the category of Public Service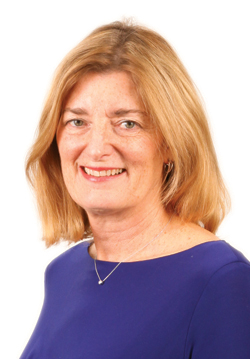 MARY ACKENHUSEN
As President and CEO of Vancouver Coastal Health, Mary Ackenhusen leads the largest health authority in BC. A champion for change in health care, breaking new ground is Mary's mission each and every day. She's a collaborative leader, fostering a patient-centred approach to care, innovation and the redesign of services to enhance quality and efficiency in the community. Whether it's by supporting staff, physicians and partners in the introduction of new service models that will provide better care at lower costs, or championing the use of technology to improve productivity, Mary endeavours to transform the current health care system to ensure its financial sustainability in the face of growing demand and finite government funding.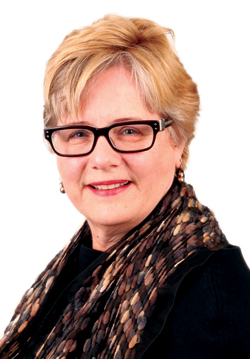 LISA CASTLE
As UBC's first-ever VP of Human Resources, Lisa Castle is the voice of faculty and staff at one of Canada's largest and most prestigious universities. An energetic, strategic and values-based leader, Lisa is dedicated to ensuring UBC's culture is one that values and supports its people at every level. Lisa brings her vision and values to UBC's transformational initiatives; under her leadership, UBC launched its first-ever people-plan and implemented leadership and well-being programs that have achieved national and international recognition. Lisa's work to expand child care services ensures children whose parents live, study or work on campus have equitable access to quality care. Throughout her many years of service, Lisa's key role has been helping UBC understand that its greatest strength is its people.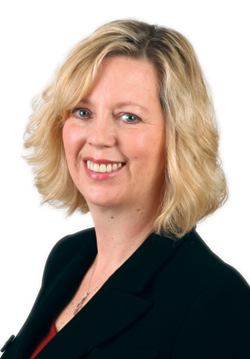 KATHY DENTON
A respected scholar, strategist and change advocate, Douglas College President Kathy Denton has devoted her career to improving BC's post-secondary system and creating new educational opportunities for women. From an upstart faculty member to president of BC's largest college, Kathy has taken on daunting challenges in order to transform the post-secondary system, including leading the creation of a province-wide application system and building innovative programs to bridge university and college systems. At each step of the way, Kathy has pushed to remove barriers to higher education, designing new flexible-entry degrees and programs leading to employment options for disadvantaged individuals. Throughout it all, she has remained committed to acting as a role model and mentor for the next generation of female leaders.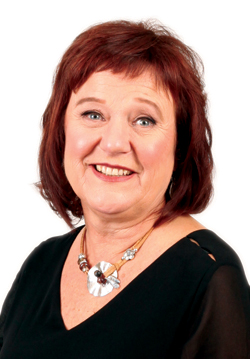 KERRY LAWSON
Kerry Lawson, Integrated Service Manager with Community Living BC, is committed to supporting adults with developmental disabilities to live rich and fulfilling lives in welcoming communities. Kerry's passion for supporting the special needs community was sparked by her love for her sister, who lives with a developmental disability. With true compassion, Kerry goes to extraordinary lengths to advocate for people with disabilities. She created a method for families in the Tri-Cities to receive direct access to Ministry of Children and Family Development Autism funds, and her team regularly receives the highest provincial consumer survey results. Kerry demonstrates true commitment to her community as a manager, mother, grandmother, board member and volunteer. As a leader, Kerry is driven by the determination to ensure people with developmental disabilities have more choices about how they live, work and contribute.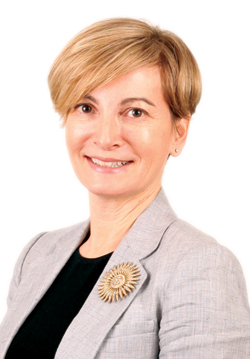 CATHERINE ROOME
Catherine Roome is a creative and principled leader dedicated to safety management. As President & CEO of BC Safety Authority (BCSA), Catherine manages BC's leading independent risk management company, sharing technical expertise and overseeing the province's safety framework through assessment, research, enforcement, education and outreach. Catherine has pursued and received multiple levels of support that resulted in a new and progressive safety management system and shifted BCSA to become a knowledge-based and independently managed regulator. Catherine balances engineering expertise and leading management practices at an executive level. She possesses the highest level of technical competence, great team-building skills, a capacity to mentor others, superior ability to select strategic priorities and an outstanding ability to connect, inspire and communicate.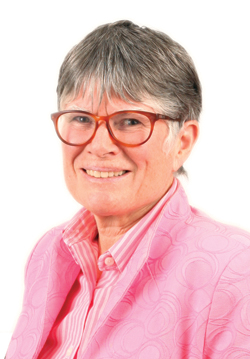 ELLEN WOODSWORTH
Ellen Woodsworth is a writer, organizer and international speaker who is passionate about working for social justice, economic equality and environmentally responsible planning. As the Founder and Chair of Women Transforming Cities, Ellen works to make our cities places where women and girls are safe, seen, heard and can fully participate in all aspects of life. As the first out lesbian City Councillor in Canada, Ellen courageously paved the way for more inclusive municipal governments. Her work on the "Work is Work is Work" campaign ensures the Canadian Census includes women's unpaid work. Ellen has served on many boards and is a tireless advocate for women. Her commitment to community engagement, inclusive policies and equitable representation help ensure our cities work for everyone.