2017 Women of Distinction Awards Nominees | Business & the Professions
Recognized nationally, the YWCA Women of Distinction Awards honours individuals and organizations whose outstanding activities and achievements contribute to the well-being and future of our community.
Congratulations to the 2017 nominees in the category of Business & the Professions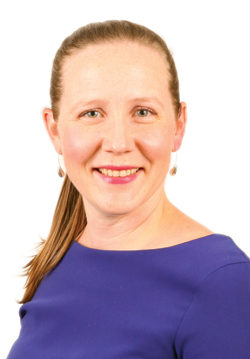 LAURA BEST

As Director and Principal Lawyer with Embarkation Law Corporation, a progressive legal firm that specializes in Canadian immigration law, Laura Best breaks down barriers that stand in the way of her clients' ability to escape persecution. A fierce advocate for migrant rights, Laura has dedicated her career to defending vulnerable and marginalized members of the community and challenging aspects of the legal system that perpetuate inequality. Laura's commitment to her clients, employees and the broader community is evident by her role in growing the Vancouver Association of Survivors of Torture, as well as Embarkation's certification as a Living Wage Employer.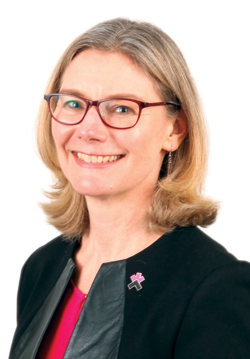 ELISABETH FINCH

Elisabeth Finch is PwC's BC Region Diversity and Inclusion Leader, Executive Sponsor of PwC BC's Women UpFront Employee Network Group, Chair of PwC Canada's Partner Admissions Committee and a member of PwC Canada's Diversity and Inclusion Council. Throughout her 30-year career, Elisabeth has championed the advancement of women into leadership positions and personally mentored or sponsored four of PwC's current Partner candidates. Elisabeth's policy development, leadership and sponsorship of top-performing female talent have been instrumental in creating an inclusive culture at PwC. Elisabeth is an in-demand speaker in the Diversity and Inclusion sector across BC and her philanthropic work with the Vancouver Symphony Orchestra and Elektra Women's Choir have contributed to the continued success of both organizations.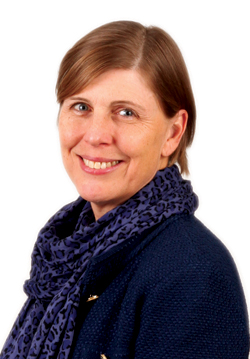 KAY GRAY
Kay Gray, Partner with Grant Thornton Consulting, is driven by a passion to make a lasting difference in her community. Formerly a single mother, Kay began her career while raising two young children. After joining Grant Thornton, she became a partner in 2005, led the tax service team for Southern BC for a number of years, chaired the firm's national succession and estate-planning team and served a term on the national partnership board. Kay was also a founding partner of the Grant Thornton Foundation, a national organization supporting communities across Canada. Kay is a committed advocate for volunteerism and served on the Big Sisters of BC Lower Mainland Board of Directors for eight years. During this time, she coordinated a multi-year strategic plan, improved governance standards and helped secure major donors.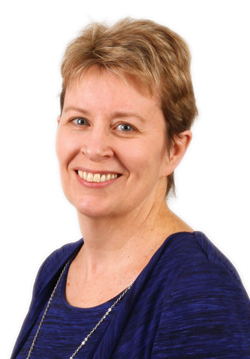 MARY HAMILTON
Mary Hamilton, Senior Counsel at DLA Piper (Canada) LLP, has been a change agent in the legal sector for 30 years. Mary championed a multidisciplinary approach to law practice and spearheaded the use of plain language to raise the bar on client service and break the stereotype of the faceless law firm. Mary's commitment to client advocacy has laid the foundation for DLA Piper's service-driven culture and propelled her to national leader of the firm's Wills, Estates and Trusts Group. Mary is passionate about helping society's most vulnerable and guides families with special needs through disability planning. Mary consistently ranks in Best Lawyers in Canada and has been recognized as Lawyer of the Year (Vancouver Trust and Estates).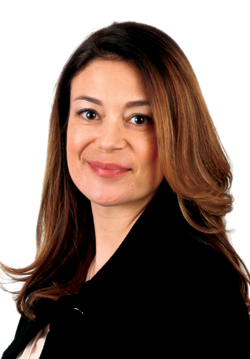 TAMARA NAPOLEON
Tamara Napoleon is the only Indigenous female business law solicitor within Gowling WLG's 1,400 professionals and among a handful of Indigenous solicitors in Canada. She is a well-established associate counsel focusing on Aboriginal economic development, corporate structuring, Aboriginal governance and natural resource regulations.  She shares these skills on the Board of the Aboriginal Mother Centre, as a member of the First Nations Women Advocating Responsible Mining, 4 Evergreen Resources and is a former Board <ember of Vancouver Native Health Society and The Justice Institute of BC. Tamara's vision and initiative are focused in her identification of Aboriginal law as an instrument of change for not only empowering Indigenous peoples as a whole but specifically returning Indigenous women to their respected place of equality, respect and prestige in our communities.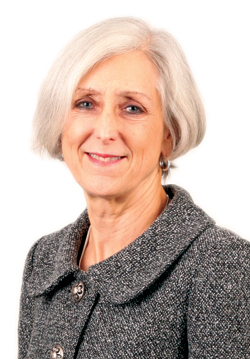 ANNE STEWART
Anne Stewart, Partner Emeritus with Blake, Cassels & Graydon LLP, is recognized as one of Canada's best business lawyers and a pioneer in the traditionally male-dominated fields of mergers and acquisitions, corporate structuring and infrastructure and finance. As a Senior Partner for more than 25 years, Anne pioneered the legal framework for infrastructure projects across Canada, guiding her clients through some of the largest transactions in the industry. Anne's influence on the business landscape over her distinguished career is matched only by her impact on the careers of the many women she has mentored and championed along the way. Always looking to lift those up around her, Anne also co-founded programs that help women return to work and transition to fulfilling retirement.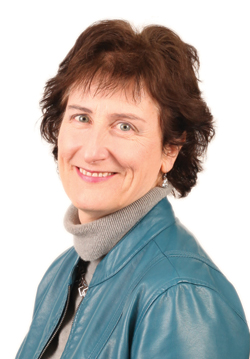 TRACY THEEMES
Financial Advisor and Co-Founder of Sophia Financial Group, Tracy Theemes has devoted her professional life to helping people, particularly women, master financial literacy. Tracy's background in psychology has allowed her to pursue an innovative approach to financial planning - one that focuses on helping people understand the root causes of their financial issues in order to create a better relationship with money. Tracy's approach, as well as her efforts to promote financial literacy among women and marginalized communities, have led to numerous awards and recognition. Sophia Financial Group devotes one day a week exclusively to pro-bono work, reflecting Tracy's commitment to community and the company's double bottom-line approach to profitability and social values.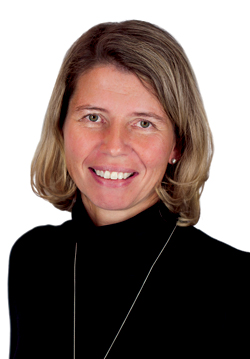 CATHY THORPE
As President and CEO of Nurse Next Door, Cathy Thorpe is breaking new ground in the home care industry through an innovative business model that enables complex health systems to extend their continuum of care through new business channels. Under Cathy's leadership, Nurse Next Door has become one of North America's fastest-growing home care providers and recently secured an industry-first partnership with the third-largest non-profit hospital system in the US. A firm believer in her team's ability to self-lead, Cathy is unlocking potential at every level of the organization, developing passionate employees who are accelerating business results across the board. Cathy's innovative approach to leadership won Nurse Next Door the 2016 Pacific Region's EY Entrepreneur of the Year Award in Health Care Services.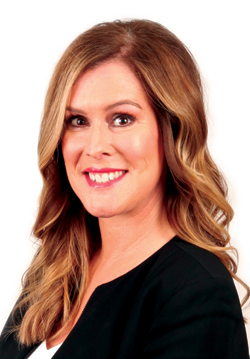 KATIE WHITE
Katie White, Executive Director of Communications with the UBC Faculty of Medicine, is a trusted mentor, respected communications and public relations leader and dedicated community volunteer. Through her communications work, Katie gives a voice to communities across the province and engages in projects that make a meaningful difference in the lives of British Columbians. Katie has contributed to the successful completion of many of the province's most important infrastructure projects spanning the last decade, including the Haida Gwaii Hospital and Health Centre and the Port Mann Bridge / Highway One Project. Katie's genuine dedication to mentorship and volunteerism has not only benefited her colleagues at UBC, but has resulted in more than $800,000 for Big Sisters of BC Lower Mainland, where Katie serves as Board Member.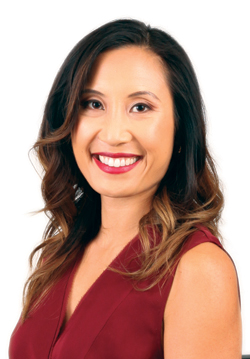 MAILI WONG
First VP and Portfolio Manager of The Wong Group, CIBC Wood Gundy, Maili Wong is also a bestselling author, provincial appointee to the BC Real Estate Council, TEDx speaker and Co-chair of the CIBC Women and Wealth Initiative. As VP and Portfolio Manager, Maili ranks among the top one percent within CIBC Wood Gundy. She is a leader, mother, mentor and advocate for women in finance, connecting top women executives to rising stars, and funding a UBC scholarship for women in finance. A sought-after financial expert, Maili believes that the most successful people are those who can thrive in uncertainty and are not afraid to take calculated risks - lessons she learned as a 9/11 survivor.