2017 Women of Distinction Awards Nominees | Education, Training & Development
Recognized nationally, the YWCA Women of Distinction Awards honours individuals and organizations whose outstanding activities and achievements contribute to the well-being and future of our community.
Congratulations to the 2017 nominees in the category of Education, Training & Development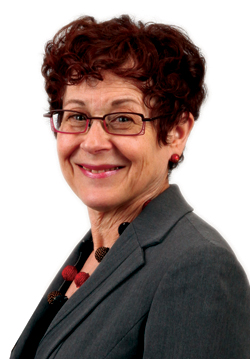 MARY LYNN BAUM
Currently in her 8th year as a member of the VPL Board of Trustees, Mary Lynn actively promotes the important role that public libraries play in the fabric of our communities, ensuring that access to knowledge, creativity and engagement with ideas is available to all. As a parent and educator, Mary Lynn has devoted nearly 40 years to developing programs for gifted children. She co-founded the Gifted Children's Association of BC and her crowning achievement has been the internationally recognized VSB/UBC/Ministry of Education University Transition Program. In 2015, Mary Lynn received the City of Vancouver's Award for Excellence: Civic Volunteer, in recognition of more than 30 years of contributing immeasurable hours and tremendous energy towards the many causes about which she is passionate.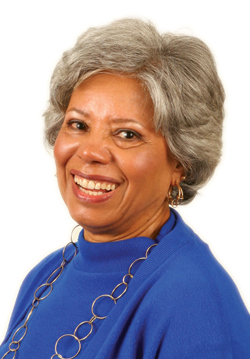 LINDAGENE COYLE
Lindagene Coyle is passionate about improving access to education and employment for women and minorities. She is a founding member of Women in Post-Secondary Education in British Columbia, an organization which continues to support and promote women's leadership in post-secondary institutions. She also developed and delivered Kwantlen University's Employment and Educational Access for Women program, which supports women to enter non-traditional occupations. Always a driving force for change, Lindagene encourages people to treat barriers as opportunities. She is District Governor-Elect of District 5050 at Rotary International and Vice President Emerita at Kwantlen Polytechnic University. Lindagene continues to serve communities as an educator and trainer, specializing in anti-sexism, anti-racism and workplace equality.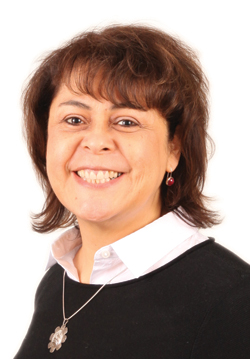 JAN HARE
Jan Hare, Associate Dean of Indigenous Education at UBC, is a national and international expert on Indigenous education whose research and teaching are committed to improving educational outcomes for Indigenous students. An Anishinaabe scholar and educator from the M'Chigeeng First Nation, Jan is deeply committed to transforming education in ways that are more inclusive of Indigenous language and traditional knowledge systems. Consistently breaking new ground and dismantling old barriers, Jan's many education programs, initiatives and courses have had lasting impacts on students, faculty and organizations within and outside UBC. She believes that helping others to learn about Indigenous histories, perspectives and realities will lead to inclusive and equitable learning and work environments, as well as advance the goals of reconciliation within BC and across Canada.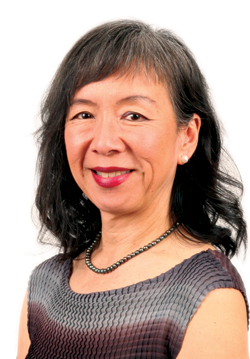 KARIN LEE
Karin Lee is a Gemini Award-winning filmmaker and educator on a mission to promote media inclusion in underserved populations across British Columbia and beyond. Throughout her career, Karin has created and delivered groundbreaking arts programs dedicated to educating, training and mentoring marginalized groups in film production, video art, new media and event production. As a champion of media education for women of colour, immigrants, Indigenous communities and seniors, Karin is helping to empower groups who are traditionally underrepresented in mainstream television and film to tell their stories. A passionate believer in media literacy, Karin also teaches and mentors youth to be media activists. She was a sessional Instructor at SFU's Asia Canada program and an Adjunct Professor at UBC's Department of Theatre and Film Production.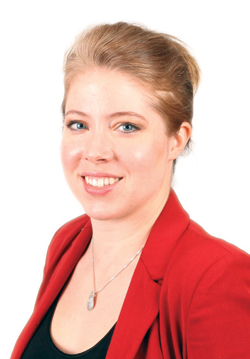 SARAH LUBIK
Named by the federal government as one of Canada's 10 Innovation Leaders, SFU's Director of Entrepreneurship, Sarah Lubik, is focused on enabling young Canadians to gain the skills and connections they need to become empowered creators of economic and social value. A household name in Vancouver's innovation ecosystem and a female face of entrepreneurship, Sarah inspires and mentors women to participate in innovation programs and encourages youth to pursue university education to achieve their entrepreneurial dreams. In 2015, Sarah was appointed SFU's first Director of Entrepreneurship, tasked with aligning and accelerating entrepreneurship education across all disciplines and bringing students out of classrooms to drive positive economic and social change in their communities. Her vision is to create a seamless continuum of experiential entrepreneurship education and support—from early childhood education through to university.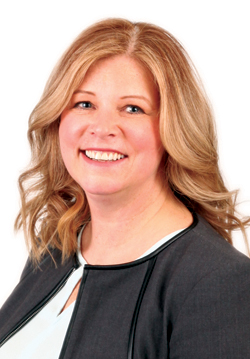 DEBORAH MACNAMARA
Deborah MacNamara is a counsellor, author and faculty member of the Neufeld Institute with more than 20 years of experience in educational and mental health settings. As the Director of Kid's Best Bet, Counselling & Family Resource Centre, Deborah inspires parents and educators to learn about children's relational and developmental needs by making science applicable to everyday life at home and in the classroom. Deborah travels nationally and internationally, speaking on child and adolescent development issues to parents, educators, child care professionals, social workers and health care professionals. Her insight and passion has helped thousands of adults around the world make sense of complex problems in parenting and teaching, helping parents and educators create the conditions for children to realize their full potential.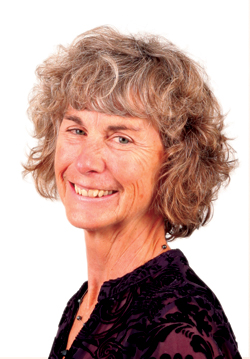 NANCY OLEWILER
A series of firsts characterize Nancy Olewiler's lifelong commitment to education. She was the first female professor to join Queen's University's Economics Department and later the first to receive tenure. She remains the first and only female Chair of SFU's Economics Department and created the field of environmental economics at two Canadian universities. Today, Nancy is founding Director of SFU's School of Public Policy, where she shapes the policy discourse on civic issues. Her teaching and mentorship has inspired countless students to support their communities in public service, from improving public transit to addressing climate change. As one of a handful of women economists on boards and at policy tables, Nancy is helping to change the face of public policy locally, provincially and nationally.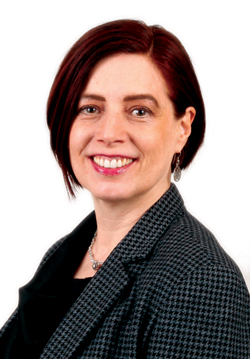 GWYNETH OLWYN
As Founder of The Eating Disorder Institute (ED Institute), an online resource for people living with eating disorders, Gwyneth Olwyn is on a mission to help "the patient become the expert in the room." Through the ED Institute, Gwyneth provides treatment options grounded in quality research, supporting an online community of more than 5,800 members to acquire the knowledge to participate fully in their treatment. A passionate advocate for the eating disorder community, Gwyneth ensures the hardest to reach people, including those who cannot access mainstream treatment, or have been stigmatized or discriminated against, can gain a comprehensive understanding of the neurobiological and physical processes involved in eating disorders, helping them to navigate this chronic condition into full remission.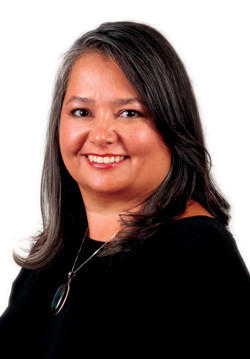 MICHELLE PIDGEON
"What makes a university a successful place for Indigenous students?" This is the question driving Michelle Pidgeon, Associate Professor with SFU's Faculty of Education. Michelle has devoted her career to promoting Indigenous-friendly learning environments and calling attention to the responsibilities of Canada's post-secondary institutions to employ innovative strategies that honour diversity and empower all learners. As an Indigenous scholar, Michelle takes evidence-based action to transform Canada's post-secondary landscape, encouraging respect for Indigenous knowledge systems and experience. Michelle's research, teaching and advocacy are aimed at building capacity and leadership across British Columbia's post-secondary institutions and transforming the cultures, policies and practices that continue to hinder Indigenous student success in higher education.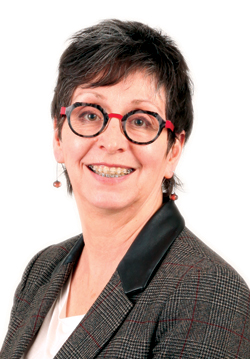 KATE ROSS
As UBC's Associate VP, Enrolment Services and Registrar, Kate Ross is a champion for students in British Columbia's post-secondary landscape. Having worked in and led Registrars' offices at community colleges and universities alike, Kate's collaborative approach is consistently recognized by her colleagues and students as exceptional. She works tirelessly towards ensuring post-secondary institutions are accessible for the best and brightest students, regardless of income or background. Kate has spearheaded awards programs that consider not only academic merit but also financial need, as well as programs that specifically address marginalized students, such as youth in care and Indigenous youth. A true leader both in her department and across the institution, Kate works every day to improve the lives of tens of thousands of students.