2017 Women of Distinction Awards Nominees | Entrepreneurship & Innovation
Recognized nationally, the YWCA Women of Distinction Awards honours individuals and organizations whose outstanding activities and achievements contribute to the well-being and future of our community.
Congratulations to the 2017 nominees in the category of Entrepreneurship & Innovation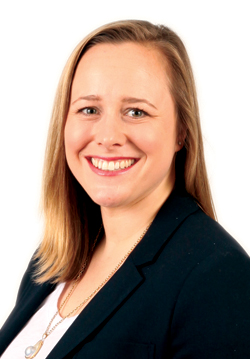 NATALIE CARTWRIGHT
As the Co-Founder of Finn.ai, Natalie Cartwright is a leader in the world of finance and technology. She works in a field dominated by men – women represent less than 3% of founders in the financial tech industry – but her leadership, vision and determination have made her company a success and Natalie, a sought-after thought leader. She's an active role-model in the Vancouver tech community, using her leadership position to encourage other women to engage in new business ventures. She's also a born innovator and problem-solver. Prior to founding Finn.ai, Natalie worked at the Global Fund. When war broke out in Syria, she successfully fought for the continued financing of life-saving HIV medications for people in need.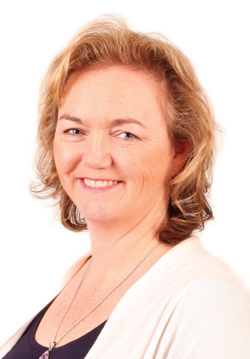 CATHERINE DAHL
Catherine Dahl is a small business leader and the life-force behind Beanworks, a provider of industry-leading software for accounting professionals. Drawing upon her own experiences in the male-dominated tech field, Catherine is a leader and role-model who advocates for female empowerment in the tech startup space. She's a Chartered Professional Accountant who is passionate about modernizing accounting and making it enjoyable and efficient for fellow accountants and companies. She's a committed business and community leader, actively volunteering within the mental health space and encouraging her employees to volunteer with paid time off to donate to causes of their choice. Catherine is dedicated to supporting initiatives that give women an opportunity to shine and advance their careers.
MANDY GILL
Mandy Gill certainly does motivate. As Founder of MGM (Mandy Gill Motivates) Fitness and Fit Foods, Mandy shares her own experience with a past eating disorder to speak about body image and appearance, especially among teens and women. Mandy launched her fitness and nutrition business at the age of 25 and has dedicated her career to helping others transform their bodies and minds to reach their potential. Much more than a personal trainer, Mandy promotes long-term healthy lifestyle habits among children, participating in bi-weekly "Back to School Training" segments on CTV, that encourage youth to focus on building their strength and health rather than comparing their bodies to those of others. She provides education, motivation and transformation to people of all ages.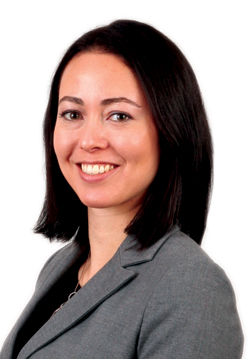 KIM HALL
As the owner and founder of Physio2U, Kim Hall helps people overcome barriers to accessing physiotherapy services. Her business makes it possible for treatment to be provided where clients can access it easily and conveniently. Kim brought a decade of physiotherapy experience to her business venture. After establishing her career in the public system, she identified the need for private in-home physiotherapy services. Now she helps people feel better and take control of their health, bringing creativity and innovation to her work to optimize treatment. A mentor and leader, Kim promotes health and wellness in her community and encourages young women to pursue their own business dreams. Kim's vision is to positively impact health care and make services accessible to everyone.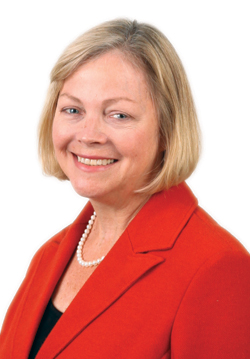 LAURA HANSEN
Laura Hansen transformed Image Group Inc. from a small business bringing in less than $60,000 annually to a $6M industry leader in strategic marketing concepts and innovative promotional products. As President, Laura's belief in the interdependence of business and community, as well as her ability to leverage positive relationships, has led to Image Group's extraordinary success, and Laura being recognized as one of Profit Magazine's Top 100 Canadian Women Entrepreneurs for six years running. Laura has been awarded the Promotional Products Distributor of the Year Award from 1999 to 2007 and 2013 to present and is an active volunteer with Endeavour Society, the Minerva Foundation for BC Women and the Vancouver Symphony Orchestra, among other worthy organizations.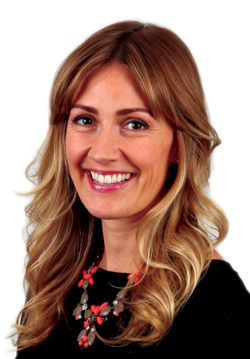 MEREDITH POWELL
Meredith Powell is a powerhouse entrepreneur. She has built - and scaled globally - three companies in the garment industry, launched the world's largest B2B fashion eComm platform, Shopthefloor.com and co-founded a Canadian charity to benefit the next generation of innovators, The Next Big Thing. Meredith is a creative visionary committed to championing innovation and diversity in entrepreneurship and technology. She's an active strategic advisor to high-growth early-stage companies through her consultancy firm – Powell & Company – and a sought-after speaker and influencer. Meredith uses her leadership position to encourage other women to engage in new business ventures, promoting diversity in leadership, increasing venture funding opportunities for startups and engaging with policy makers around growing Vancouver's innovation ecosystem.