2017 Women of Distinction Awards Nominees | Health & Wellness
Recognized nationally, the YWCA Women of Distinction Awards honours individuals and organizations whose outstanding activities and achievements contribute to the well-being and future of our community.
Congratulations to the 2017 nominees in the category of Health & Wellness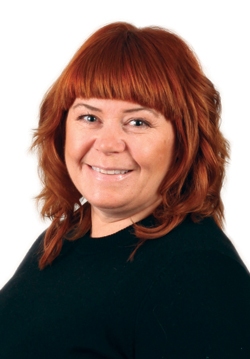 LOUISE GREEN
An internationally recognized plus-size athlete, trainer and advocate, Louise Green opened the first fitness business in Canada dedicated to plus-size women in 2008. Since then, Louise has franchised Body Exchange into five communities, coached thousands of women to realize their athletic potential and empowered them to change their lives through health and wellness practices. Louise is a revolutionary activist seeking to change the way society sees and portrays plus-size women in fitness, media and advertising. She advocates size diversity and calls to change the unrealistic ideals presented, specifically for women and girls, in fitness culture. Through speaking engagements, her new book "Big Fit Girl" and more than 30 thousand followers on social media, Louise is influencing women to unleash their inner athletes and love their bodies.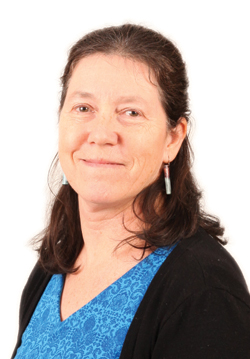 PIPPA HAWLEY
Pippa Hawley is the Founder and Provincial Medical Lead of the BC Cancer Agency's Pain & Symptom Management/Palliative Care Program and Head, UBC Division of Palliative Care. She has shown vision, creativity and initiative by being a tireless champion for the early integration of palliative care into oncology practice throughout Canada. The change in palliative care from a focus on what to do when all else fails to one about living well and in comfort to the end of one's life is significant to the welfare of our society and Pippa continues to be at the forefront of that shift. She has been recognized for her commitment and contributions by receiving the Gordon Dunn Pioneer Award from the Prostate Cancer Foundation of BC and as an invited speaker at the World Cancer Forum.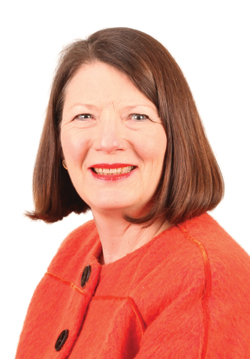 MARLA KIESS
Clinical Professor of Medicine at UBC, Marla Kiess has directed the non-invasive cardiac laboratories at St. Paul's Hospital since 1984. As a founding member of several organizations including the Canadian Society of Nuclear Cardiology, the Canadian Adult Congenital Heart Network and the American Society of Nuclear Cardiology, Marla has made a profound impact on cardiac health care at a provincial, national and international level. At St. Paul's Hospital, Marla is the founding member of the Pacific Adult Congenital Heart Clinic, the only clinic in BC caring for adults with congenital heart disease. In addition to her professional accolades, she has served on the boards of Vancouver Symphony Orchestra and Contemporary Art Society of Vancouver and continues to actively support many societies devoted to the arts in our community.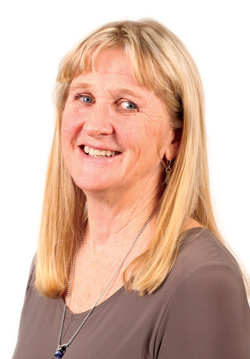 CHRISTINE LOOCK
Christine is a Developmental Pediatrician, Children's and Women's Health Centre of BC and Associate Professor, Department of Pediatrics, Faculty of Medicine, UBC. A 30-year pioneering clinician/researcher in the diagnosis, treatment and prevention of Fetal Alcohol Spectrum Disorder (FASD), Christine helped envision, design and implement the Sheway Program, an innovative harm reduction approach to improve access to prenatal care and prevent the effects of early life adversity on child development. Most importantly, Christine has provided countless direct services and support to many hundreds of individuals with FASD and their families. She also spearheaded the RICHER Social Pediatrics Program for underserved children and youth experiencing poverty and social exclusion in Vancouver's Inner City Schools and neighbourhoods.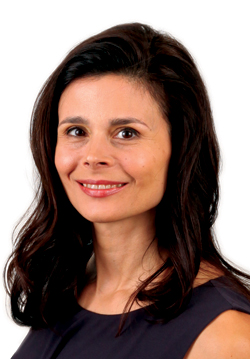 DINA PANAGIOTOPOULOS
As a pediatric endocrinologist and Founder/Director of the Type 2 Diabetes and Provincial Mental Health Metabolic Programs at BC Children's Hospital, Dina Panagiotopoulos is a nationally recognized leader in pediatric diabetes and has helped thousands of children and families. She is an advocate for the health and well-being of vulnerable children and youth, including those with mental health conditions and those from Aboriginal and Inuit communities. Dina has been recognized by the BC Medical Association and Canadian Diabetes Association for her volunteer work and for pioneering innovative and sustainable clinical and healthy living initiatives for children and their families. A Professor in the UBC Faculty of Medicine, she is a leader in medical education and was the 2016 Pediatrics Faculty Mentor of the Year.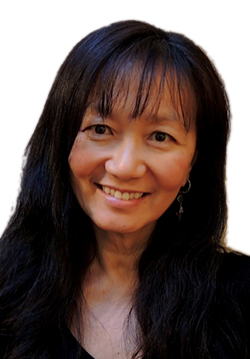 HAZEL PARK
Hazel Park is the first woman to head up the Regional Trauma program for Vancouver Coastal Health (VCH), Providence Health Services and BC Children's Hospital. She was instrumental in leading the world-class trauma care network that serves VCH, earning the region Accreditation Canada's highest award for clinical excellence – "Trauma Distinction"– a prestigious honour as well as a first in Canada. Hazel also led the creation of the Simulation Centre at Lions Gate Hospital, a state-of-the-art computer-assisted teaching program that supports the ongoing clinical skills development of more than 150 doctors, staff and medical students every month. A local physician with a global consciousness, Hazel has been active in emergency medicine worldwide.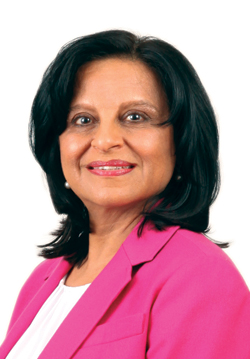 BAL PAWA
A tireless advocate for women's health and an exceptional educator at UBC Faculty of Medicine, Bal has pioneered leading-edge conventional and holistic health care in the field of hormonal medicine. Passionate about how integrative medicine can positively change lives, Bal has reached thousands of women through the Westcoast Women's Clinic, a unique model she co-founded that blends conventional treatments with integrative medicine, and which was the first of its kind in Western Canada. A sought-after role model, she has nurtured numerous students to follow their path to integrative medicine. Bal supports her vision to empower women to make informed decisions about their health through free public information seminars. Bal's innovation and expertise have been recognized in numerous media publications.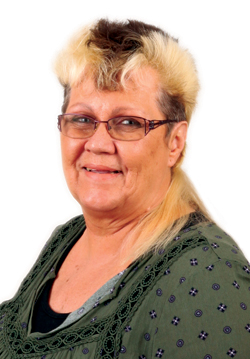 LINDA SHAW
An advocate and addictions counselor for 30 years, Linda Shaw has dedicated her life as a professional and volunteer to improving the lives of recovering addicts, especially women and their families. Linda created the highly successful "Surrogate Family Model" of addiction treatment that teaches and encourages workers to draw close and open up to their clients. She also created the Mothers Access Program so mothers with children in care have trained workers that monitor and report to the Ministry of Children and Family Development regarding visits with their children. Linda has assisted more than 1,000 women and has led the Charlford House program with an equal share of rigorous structure and unconditional love.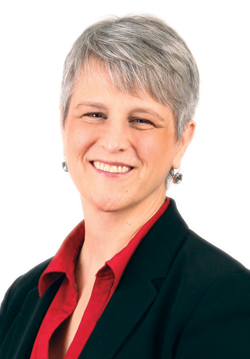 CYNTHIA VERCHERE
A Clinical Associate Professor in UBC's Department of Surgery, and BC's first full-time pediatric plastic surgeon, Head of Plastic Surgery at BC Children's Hospital and Founding Director of its Burn Program, Cindy has transformed the lives of hundreds of BC children born with congenital differences and those who have suffered trauma or burns. Under her leadership, BC Children's Hospital has become an internationally recognized research centre in pediatric plastic surgery. Cynthia is also an expert in pediatric peripheral nerve surgery, spearheading research that is internationally recognized in non-surgical management. As such, she has spearheaded innovations that have improved outcomes such as reducing pain and hospital stays.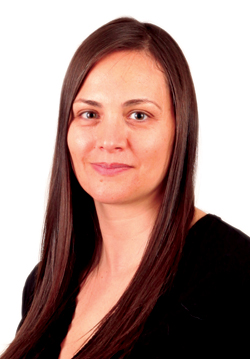 ELENA VIKIS
As a colorectal surgeon at Royal Columbian and Eagle Ridge Hospitals and Clinical Instructor, Department of Surgery, UBC, Elena Vikis is at the forefront of an international effort to introduce a new standard of care for one of the most common and deadliest cancers. As an early adopter of a promising new surgical technique for treating rectal lesions and cancers, Elena has become a leading practitioner in Canada of the procedure known as TaTME. She has performed more TaTME cases than anyone else in the country, introduced the new approach to surgical colleagues, co-organized the first congress on this topic in Canada and presented at conferences in the US and Europe. In addition, she established sub-specialized colorectal surgical services for Fraser Health, the largest health region in BC.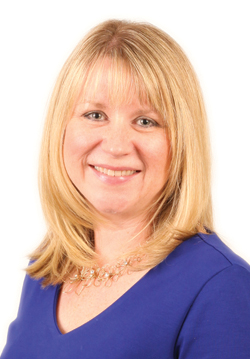 SHIRLEY WEIR
Founder of MenopauseChicks.com, Shirley Weir helps women navigate perimenopause and menopause with confidence and ease. Her mission is to connect women to unbiased information, to midlife health professionals and to each other through her private online community. As a women's health advocate, Shirley is reframing the menopause conversation from something that has traditionally been viewed as negative into a milestone worthy of celebration. A well-regarded speaker and writer, Shirley hosted the first-ever online "menopause graduation party" in 2016 and was featured at TedxGastown Women.