2017 Women of Distinction Awards Nominees | Non-Profit
Recognized nationally, the YWCA Women of Distinction Awards honours individuals and organizations whose outstanding activities and achievements contribute to the well-being and future of our community.
Congratulations to the 2017 nominees in the category of Non-Profit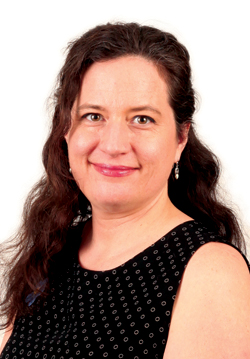 STACY ASHTON
Stacy Ashton has spent her career working to create systems that engage people through volunteerism. As Executive Director of Community Volunteer Connections, and now the Provincial Program Coordinator of Volunteer Resources at the Alzheimer Society of B.C., Stacy has championed the key role volunteers play in creating safe, joyful and resilient communities. She has influenced provincial policy to make it easier for volunteers to be screened for their roles and developed programs that ensure new immigrants, people with disabilities, seniors and youth are welcomed to make meaningful contributions to community life. Stacy has a vision of a world where everyone works together to solve social issues and create positive community.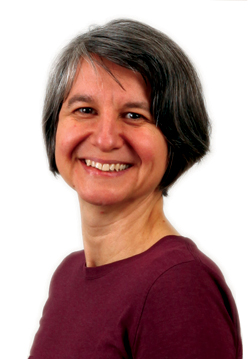 FRANCE-EMMANUELLE JOLY
France-Emmanuelle Joly has played a pioneering role in the women's movement in Vancouver, particularly in Francophone circles and in the city's Downtown Eastside community. In her role as Executive Director of Vancouver Women's Health Collective, she has prepared the 46-year-old organization for future growth so that it can continue to help self-identified women foster health, wellness and equity through feminist approaches to advocacy, shared knowledge and low-barrier programs and services. She also serves as Chair of the Board and former Executive Director of Réseau-Femmes Colombie Britannique, a network of French-speaking women in BC. With more than a decade of experience serving non-profits, France-Emmanuelle has displayed an exceptional commitment to supporting the most vulnerable women in our community.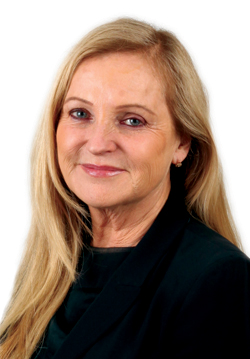 JANET LANDUCCI
Janet Landucci is a tireless advocate for sustainable development and green operations. A natural collaborator and facilitator, Janet has been a Board Member of the Vancouver Aquarium Marine Science Centre since 1999. Her background in marine biology and conservation helped her guide the Vancouver Aquarium through the largest community consultation in its history during her first tenure as Board Chair, leading to the Aquarium securing a development permit for a $100-million expansion and revitalization project. As Chair of the Aquarium's Research Committee, Janet was one of the leading proponents for the establishment of the Coastal Ocean Research Institute, which is about to release the inaugural Ocean Watch report based on decades of original research in Howe Sound.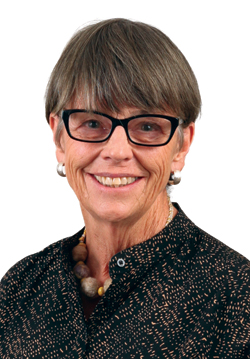 JENNIFER PEARSON TERELL
Jennifer Pearson Terell has 40 years of experience in volunteering for the BC Teachers of English as an Additional Language (TEAL). As a member of BC TEAL and BC TEAL Charitable Foundation's Boards of Directors, Jennifer has helped advance the profession of teaching English as an additional language. She led the creation of the BC TEAL Refugee Project, which serves many community-based refugee organizations, giving hope to refugees who can not access government-funded English classes. In her current role as Foundation Board Chair, Jennifer has led fundraising events to help build an endowment of more than $200,000 to support post-secondary scholarships for refugees. She is a tireless mentor and passionate advocate for the community of English-language learners and educators.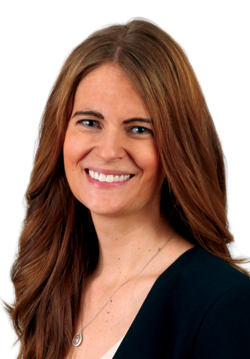 EMILY THORNER
A passion for creating lasting impacts in her community drives Emily Thorner, Vancouver Foundation's Director of Finance. As the youngest director in the organization's history, Emily plays an integral role in supporting thousands of charities across BC. During her tenure, Vancouver Foundation has granted more than $300 million to support innovative projects in the areas of education, youth homelessness, children and families, animal welfare, the environment, health and social development, disability supports and the arts. Emily has also volunteered hundreds of hours helping Canadian and international non-profits implement programs in areas such as maternal and infant mortality, community-centred conservation, protection for wildlife, social entrepreneurship and food security, and to help those charities reach the highest standards of transparency and governance.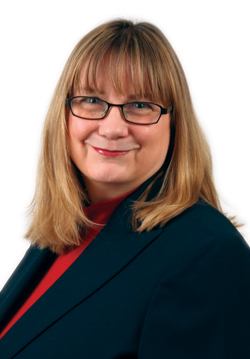 MIRANDA VECCHIO
A compassionate, humble woman thankful for her own recovery from drug addiction 16 years ago, Miranda Vecchio is committed to assisting those in similar circumstances. As Executive Director of Charlford House Society for Women, Miranda shares her story to provide those in recovery with strength and hope. She uses her own lived experience to help women access life-saving treatment while providing them with a safe, healthy and caring environment in which to experience recovery. With fewer than 90 drug treatment beds available for women in the Lower Mainland, Miranda has been a tireless advocate for increasing resources available to women entering into recovery, creating the "Friend for Life" initiative to provide financial support for those seeking treatment.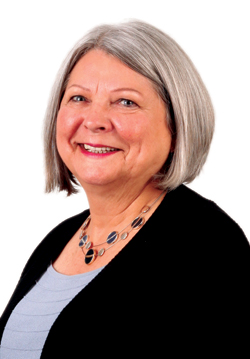 PATRICIA WOROCH
Patricia Woroch has been an advocate for disenfranchised clients throughout her career. As CEO of Immigrant Services Society of BC (ISSofBC), Patricia provides leadership in refugee services and migrant issues in her community. She led and supported the development and implementation of numerous initiatives and policies that have resulted in positive, lasting impact within the immigrant-serving sector. Included, is the creation of the ISSofBC Welcome Centre, the first social purpose-built facility of its kind in the world that sets a new international standard in service delivery for immigrants and refugees. Last year, she was responsible for the response to the Syrian refugee crisis, receiving and resettling more than 1,600 Syrian government-sponsored refugees. As a result, ISSofBC has gained national and international recognition for its leadership in refugee services and migrant issues.