2017 Women of Distinction Awards Nominees | Young Women of Distinction
Recognized nationally, the YWCA Women of Distinction Awards honours individuals and organizations whose outstanding activities and achievements contribute to the well-being and future of our community.
Congratulations to the 2017 nominees in the category of Young Women of Distinction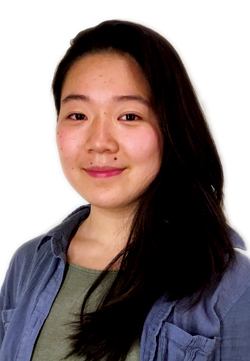 CECILIA BAO

Cecilia Bao is an exceptional role model in all facets of her life for young women through her accomplishments in sport, academics, student governance and fine arts.  She founded TEDxYouth@Granville to provide a stage for the exchange of youth innovations and ideas and is the TEDx Global Representative in Geneva.  Cecilia is a recipient of the Vancouver Award of Excellence in the Healthy City youth category and is an active feminist who works tirelessly to host workshops and conferences to educate local youth about gender inequity, objectification in the media and gender violence.  She is also the Co-Captain of the Senior Girls' Basketball team at Sir Winston Churchill Secondary School, leading the team to its first two city championships and AAA Provincials for the first time in 60 years.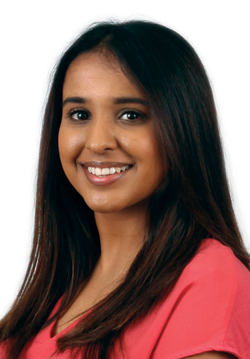 WINONA BHATTI

President of Enactus at Simon Fraser University and 2016 Enactus Canada Student Leader of the Year, Winona Bhatti is an inspiration and leader in her community.  In 2010, she Co-Founded and anchored the Amrit Bhatti Talk Show, a televised program that promotes anti-violence across Canada.  She is responsible for raising $10,000 to build a school for children in Guinea, a country that had less than five schools. An influential leader, Winona has logged more than 10,000 volunteer hours over the past 5 years to inspire and improve the quality of life of 6,500 individuals. She has created more than $335,000 in economic impact, formed more than 200 new partnerships and empowered others to volunteer more than 200,000 hours.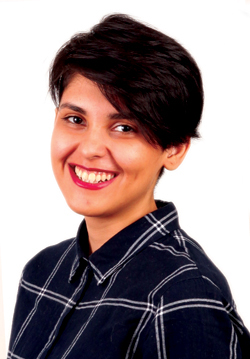 GOLSA GOLESTANEH

A young female refugee and newcomer to Canada, Golsa Golestaneh has become recognized in the community for her active role as an intersectional feminist and social justice activist. She has used her skills in photography, film making, public speaking, leadership and facilitation to raise awareness about issues surrounding marginalized communities, particularly refugees and women. She has taken on leadership roles at numerous youth initiatives including Leave Out Violence BC, Pave the Road BC, Fresh Voices Youth Advisory Team and BEATS Magazine. In 2016, Golsa was recognized by the City of Vancouver as the Individual Youth who has been promoting Diversity and Inclusion.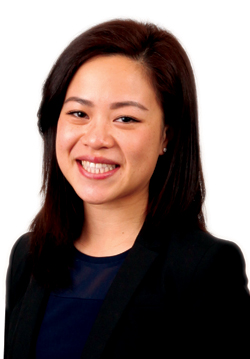 ALYSSA LEUNG
Alyssa Leung is a third-year law student at the Peter A. Allard School of Law at UBC. While maintaining strong academic standing, Alyssa has dedicated herself to community service. Alyssa works to create a more representative and inclusive legal profession through the Asia Pacific Law Club and the Federation of Asian Canadian Lawyers BC.  She co-founded a mentorship program which connects senior Asian-Canadian lawyers and judges with law students and junior lawyers. Alyssa serves the Allard community as a Peer Tutor, Law Student Ambassador and Academic Director. As she enters the legal profession as an articling student at McCarthy Tétrault LLP, Alyssa's participation with the Law Students' Legal Advice Program, Access Pro Bono and Rise Women's Legal Centre demonstrates her commitment to access to justice.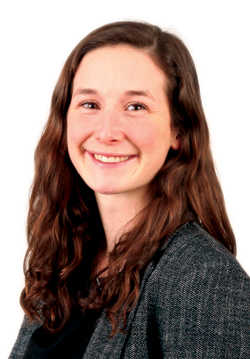 EMMA RONSLEY

A law student, youth worker and activist for gender equality, Emma Ronsley is committed to working towards social justice for marginalized populations. After completing her undergraduate degree, Emma spent two years living in the northern Cree community of Mistissini where she worked to engage at-risk youth in meaningful educational and extracurricular programming. As a law student, Emma conducts feminist legal research on sexual assault law and helped organize UBC'S #lawneedsfeminism campaign. In 2016, Emma was awarded UBC Law's Dean's Public Interest Fellowship Grant for her continued work with youth leadership initiatives in northern Cree communities. Emma is currently a temporary articled student at the UBC Indigenous Community Legal Clinic, which provides free legal services to the Indigenous community in the Downtown Eastside.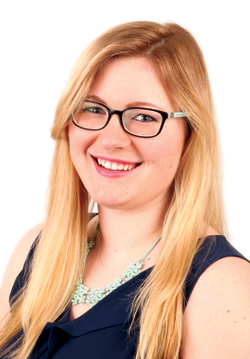 LINDSAY RICHTER
After watching her grandfather struggle with Parkinson's disease, Lindsay Richter founded Project PATHS (Parkinson's and Alzheimer's Targeted Hope and Support), that established a network of students dedicated to raising awareness and funds for common neurodegenerative diseases.  She played an integral role in establishing and hosting the successful PATHS to a Cure Conference, the first student-led research conference of its kind.  At 21 year of age, Lindsay also co-founded the YNOTFORTOTS Society which helps children living in poverty access new or repurposed items through a unique item registry and donation structure.  In high school, Lindsay was awarded "Most Outstanding Student" for four consecutive years and was bestowed with the high honour of the Governor Generals' Academic Medal.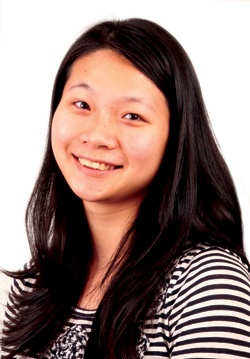 MINNIE TENG
Minnie Teng is an occupational therapy student at UBC, aquafit instructor, leader of various community projects and founder of Aquafit for All Association.  Minnie envisions an accessible future where no one is left out due to social, physical or institutional barriers. As a person with visual disorder, Minnie focuses her volunteer work to improve the quality of life and functional fitness for elderly women, as well as for individuals with disabilities. In 2016 Minnie spearheaded Aqua Vision, the first aquatic exercise program adapted for visually impaired individuals in British Columbia. Minnie is dedicated to enabling those with disabilities or injuries to participate in activities that they want to do. To this end, she has spearheaded various community projects such as "Neater Nails" program as well as the "Wise Webbie Workshops".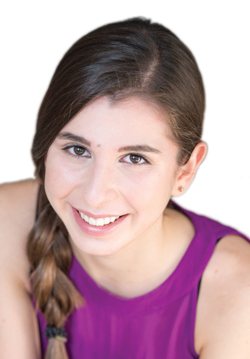 NICOLE TICEA
As a young, emerging research scientist with a strong entrepreneurial and social perspective, Nicole Ticea has embarked on a path with her company, OneWorld Diagnostics, to bring low-cost, early HIV diagnosis to resource-limited communities. Her vision, creativity and innovation have been recognized by her many research awards and grants, and she willingly shares herself with the world through her participation in events like We Day and Ted Talks. Nicole will undoubtedly have an important impact on the health of communities and individuals, inspire young women in STEM programs and communicate her original and innovative approaches to solve big problems in global health and technology.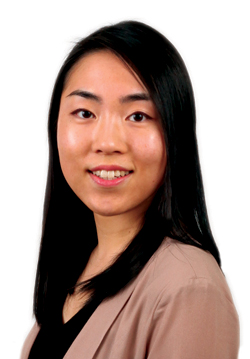 VIVIAN TSANG
Vivian Tsang transformed her experience as a survivor of cyberbullying into a catalyst for numerous initiatives for youth in her community and across the globe. The Founder of HOPE, the Humanitarian Organization for Providing Empowerment, has provided mentorship for 300 students this year in their transition to post-secondary education and opportunities to learn from and work alongside those of various demographics such as residents of Vancouver's downtown eastside.  As a noted public speaker, Vivian has represented Vancouver in national and international media such as WE Day Vancouver 2014, WE Day Toronto 2016, and TEDxTalks to inspire millions of young Canadians. She was also recently selected as one of eight young Canadians to be part of the WE are Canada150 project.