2017 Women of Distinction Awards Nominees | Outstanding Workplace
Recognized nationally, the YWCA Women of Distinction Awards honours individuals and organizations whose outstanding activities and achievements contribute to the well-being and future of our community.
Congratulations to the 2017 nominees in the category of Outstanding Workplace

CLEARLY
Clearly's commitment to the development of its employees and community support programs are the highlight of the company's workplace culture. Clearly empowers women to pursue their professional goals through Women@Clearly that connects employees with information, mentorship and education. Through Clearly's Development and Diversity program, all employees can access an educational tuition allotment; Break to Educate – Clearly's in-house training program; ClearlyU (Clearly University) – Clearly's custom online learning centre; paid internships and leadership workshops. Clearly's Change the View charitable arm has been driven by the passion of its employees, helping more than 600,000 people worldwide see more clearly. Employees participate directly through local outreach events and international volunteer programs.  
 
DLA PIPER (CANADA) LLP
A full-service business law firm, DLA Piper (Canada) LLP demonstrates full commitment to its people by fostering an inclusive workplace culture of diversity and respect. DLA Piper facilitates multi-faceted support for professional development and advancement, promoting healthy work-life balance and practicing corporate responsibility through pro bono work and engaging employees in community involvement. The firm is committed to the hiring and retention of women, providing flexible work arrangements and implementing initiatives that support the advancement of women in law, including a global program that supports women lawyers through internal networking, creation of business development opportunities and educational programming on key topics such as strengthening leadership skills.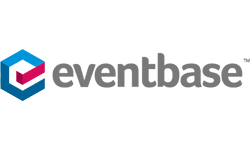 EVENTBASE TECHNOLOGY INC.
Recognized as one of 20 Vancouver start-ups to watch in 2017, Eventbase offers initiatives and workplace benefits that reflect its core values and strengthen employee health, skills and savvy. Its core values include We've Got Your Back; Always Play Fair; Commit to Excellence; Never Stop Learning and Celebrate Our Success. It has tackled head-on the issue of diversity in the workplace with its Women in Tech guild and it encourages mentorship and advancement of young women, particularly in engineering.  In addition to a new award-winning office design, Eventbase is committed to work-life balance and has a Diversity Committee that advocates and advises the company in the involvement and hosting of various community initiatives that are meaningful to employees.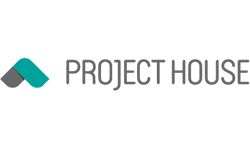 PROJECT HOUSE BUSINESS SOLUTIONS INC.
Project House Business Solutions Inc. offers a flexible work environment for a community of women who support each other in all phases of their work careers while bringing excellent outsourcing and business support to clients of all sizes. Young and eager women just entering the workforce are given opportunities for growth and can gain a breadth of experience supported and mentored by others around them, Mothers are able to work flexibly around the needs of their families and experienced women, mature in their careers, may shift their focus and balance their lives in ways that a typical corporate culture may not allow. Project House values community, takes on a variety of pro bono clients each year and strongly encourages team members to get involved and champion their own causes.