The YWCA High School Mentorship program is a one-to-one mentorship program for Grade 11-12 girls*.
Unsure about your career interests and looking for support? Our mentors, who are working professionals, will support you in exploring career options, planning your next steps after graduation, helping you learn fundamental life skills, and nurturing your leadership skills! 
* This program is open to youth who self-identify as girls, non-binary or gender diverse. We warmly welcome members of the BIPOC, LGBTQIA2S+ and Disabled communities.
We match Grades 11 and 12 girls* (mentees) with volunteer professionals (mentors) for a one-to-one mentoring relationship. Matches are based on career and education goals, hobbies and the level of support required. Mentees and mentors meet a minimum of once a month and attend a minimum of one workshop offered by the YWCA team over the course of the program.
As a mentee, our mentors will help you:
Explore various career options
Create post-secondary plans such as education or work
Connect with professionals in other career fields that interest you
Improve your leadership skills
Guide you in learning the fundamentals of basic life skills
Gain confidence by sharing their own lived experiences
Our mentors are caring, passionate and understand the value of a positive adult role models in a young person's life. Mentors gain as much from the relationships as the mentees, often making life-long friends. 
Mentees and mentors ("matches") enjoy activities such as
Meeting at a coffee shop or virtually to discuss career goals and education plans
Touring universities/colleges together
Researching and discussing education programs/options
Arranging job shadowing (if appropriate)
Attending workshops, classes and events together
And more!
To ensure a low-barrier program, all matches will receive a monthly newsletter with free and low-cost activity ideas, including the YWCA staff hosted events!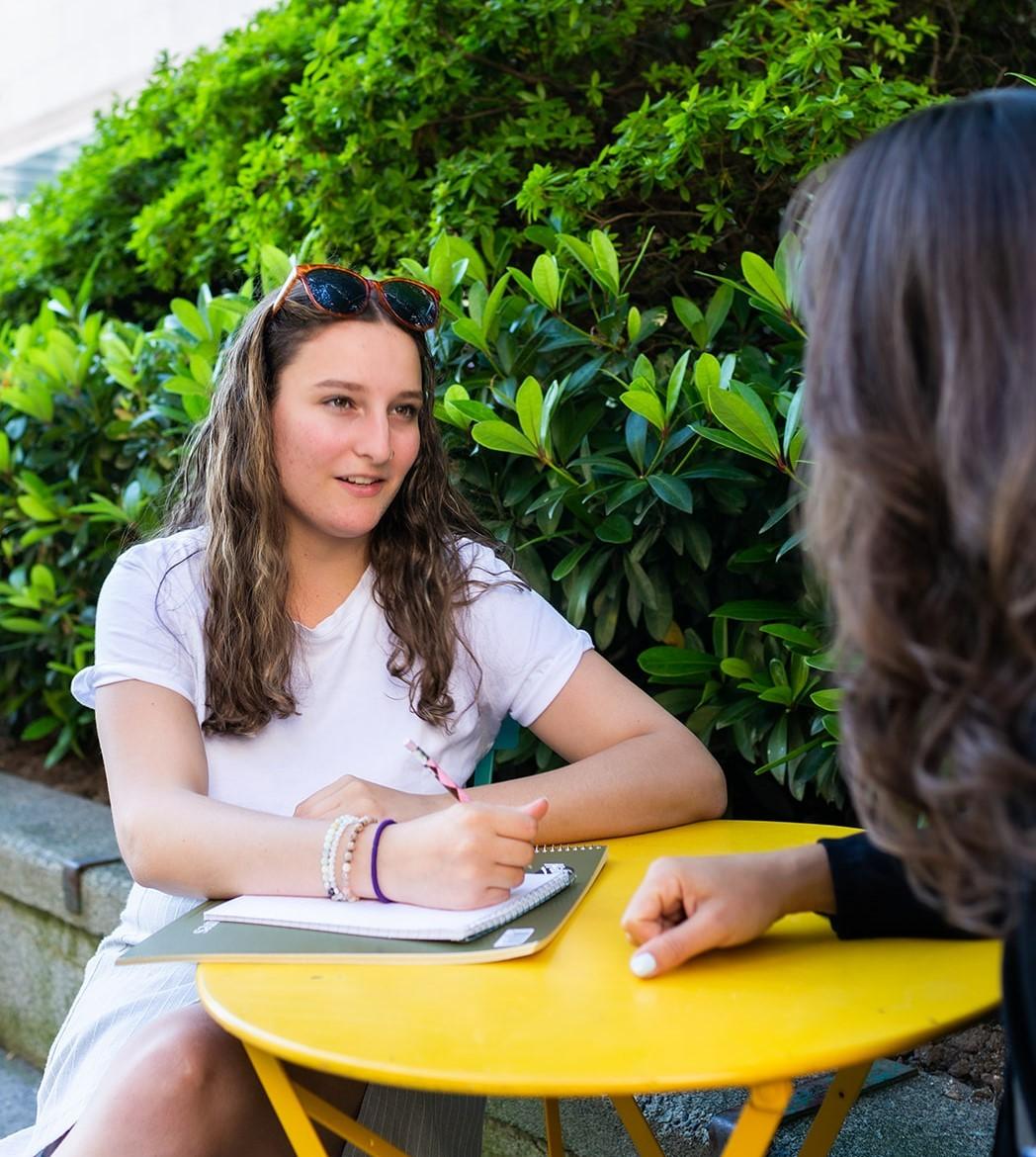 Please Note: During the pandemic, some of our programming will be held virtually online, and all planned in-person meetings, workshops and events will adhere by the latest provincial health guidelines and recommendations. Program participants will be notified of updates should any health guidelines and recommendations change.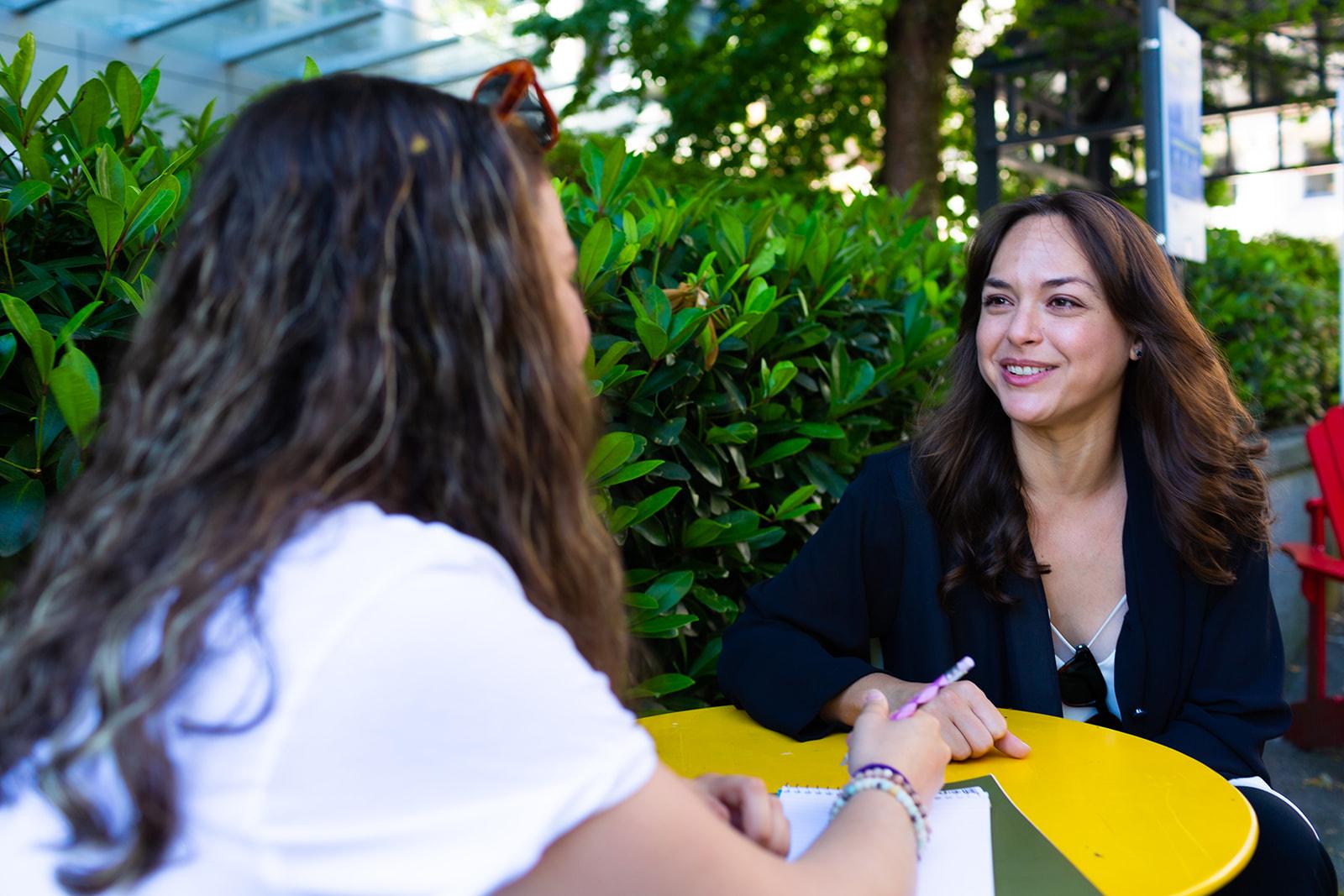 MENTOR SPOTLIGHT
Our mentor shares her experiences as a previous mentee of the YWCA High School Mentorship program, and advices for those joining the program.
September – October: Mentee Intake
How to apply:
Apply through our online form
Attend an interview with our program staff
Attend an orientation session
Only candidates who demonstrate a genuine interest and are ready to make a commitment from November to June will be considered.
For more information, contact the High School Mentorship team at mentorship@ywcavan.org or call/text (604) 209-6355.
October – November: Match with & Meet your Mentor!
Once your application has been accepted, our team will match you with a mentor based on your career interests, personalities and the level of support you need to succeed.
At the beginning of November, we will invite you and your mentor to a Meet & Greet event where you'll get a chance to meet for the very first time and break the ice!
November – June: Monthly Match Meet-ups
Once the program begins, mentees will be expected to:
Meet with their mentor once per month (for at least 1-hour) from November to June of the following year
Attend a minimum of 1 workshop/event hosted by YWCA program staff with their mentor
Submit a monthly check-in form to the YWCA program staff
Proactively organize and schedule meet ups with their mentor
Consistently communicate with their mentor and the YWCA program staff
Have a question? Contact the High School Mentorship team at mentorship@ywcavan.org or call/text (604) 209-6355.
We're looking for mentors.
join the waitlist!