Each year, the YWCA Women of Distinction Awards honours individuals and organizations whose outstanding activities and achievements contribute to the well-being and future of our community. 
Our alumnae include some of Metro Vancouver's most fascinating and influential women whose outstanding achievements have made a lasting impact on the well-being and future of our community.
2019 Recipients
Arts, Culture & Design
Dana Claxton

Dana is Department Head of the Department of Art History, Visual Art and Theory at UBC. A recognized academic, media producer, director and writer, Dana challenges stereotypes of Indigenous people within her image making. In 2018, the Vancouver Art Gallery profiled her career to date in Dana Claxton: Fringing the Cube, and she has a forthcoming book on her Lakota Sioux research with the Mackenzie Art Gallery. Claxton co-founded the Indigenous Media Arts Group in 1998, which organized the first Aboriginal Film Festival in Vancouver, and as Director of the artist-run centre, the Helen Pitt Gallery, in the early 1990s, Dana curated exhibitions that featured only Indigenous women artists. Dana was awarded a fellowship from the Eiteljorg Museum of American Indians and Western Art, and was the Ruth Wynn Woodward Research Chair in Women's Studies at SFU.
Business & the Professions
Connie Fair
Connie is President and CEO of the Land Title and Survey Authority of British Columbia (LTSA), one of BC's largest statutory corporations. She is fulfilling her bold vision for BC's property systems by transforming organizations using a customer-centric approach and leveraging technology. During Connie's three years at the LTSA, the organization has achieved 97% satisfaction and 92% trust ratings with customers. She has overseen a technology build that will increase automation of property registrations from 50% to 70% of applications, one of the highest rates worldwide for a land registry. Connie also launched ParcelMap BC, an electronic map of over two million active titled parcels and surveyed Crown land parcels, and one of the world's largest and most complex applications of survey-aware parcel fabric.
Community Champion
Colleen Yee
Colleen is Inspector of the Centralized Operations Services Section of the Vancouver Police Department, overseeing a staff of 140 and more than 1,000 community volunteers. In 2013, Colleen created the VPD's Women's Personal Safety Workshop, the first of its kind in North America. Colleen recruited a team of female police officer volunteers to deliver the life-saving workshop more than 100 times, reaching over 3,000 women in Metro Vancouver. The workshop often helps women who are vulnerable to violence and who historically had negative perceptions and/or experiences with the police. In building trust, many have come forward to report abuse and harassment. Colleen also created a certified self-defence training program for Vancouver female police officers of all levels of seniority and experience to enhance their skills, knowledge and confidence.
Education, Training & Development
Bethany Edmunds
Bethany was the first female Associate Dean of Computing at BCIT, where she envisioned and initiated the TEC (Technology Education and Collaboration) Hub. In developing ground-breaking classroom designs that provide students with the opportunity to actively participate in their own education, this new platform has set the standard for new best practices in computing education in BC. While earning her PhD in Machine Learning, Bethany co-organized the second international Women in Machine Learning Workshop and continues to actively encourage women and girls to pursue a career in tech as a mentor and speaker at events like DigiGirlz Day. For her visionary approach to tech and teaching, Bethany was named one of BC Business' most influential women in STEM in 2018.
Entrepreneurship & Innovation
Carolyn Cross
Carolyn is Chairman and CEO of Ondine Biomedical. Since assuming leadership of the company in 2005, Carolyn has redirected Ondine's focus to treat life-threatening infections across the healthcare spectrum with the company's photodisinfection technology, treating over 600,000 people globally and helping prevent more than 500 surgical site infections at Vancouver hospitals in the past seven years. She has raised $120 million of innovation capital for the company on the basis of compassionate benefits to humanity. Carolyn founded the Women's Economic Business Advisory Council and is cofounder of the EY Global Women in Business Advisory Council. She has held leadership roles on the National Research Council Canada, Canada Foundation for Innovation, World Innovation Health Network and International Photodynamic Association.
Environmental Sustainability
Lauren Hornor
Lauren is Partnership Lead, Western Canada for Swim Drink Fish Canada and has helped build the movement to include nearly 3 million members. Lauren launched Fraser Riverkeeper in 2007. She also founded the Annual Fraser River Cleanup, an event that attracts thousands of volunteers who have collected more than 125 tonnes of waste. Lauren spearheaded the Fraser Valley Illegal Dumping Alliance, whose efforts have removed around 100 tonnes of illegally dumped waste and contributed to a 60% increase in reports of dumping. In 2018, Lauren and her team launched the False Creek Water Monitoring Program to record observations about water quality. Lauren helped launch the Swim Guide to provide information about the water quality of more than 7,000 beaches and brought Water Literacy Workshops to schools and groups across Vancouver and the Fraser Valley.
Health & Wellness
Sheila Early
Sheila is a Forensic Nursing Educator who founded the first sexual assault nurse examiner (SANE) program in BC. Launched in 1993, SANE trains nurses to gather legal forensic evidence while providing supportive, confidential care following a sexual assault. Sheila developed Canada's first classroom-delivered specialty certificate program in forensic health sciences and, in 2017, led the effort to convert BCIT's Certificate into a Graduate Certificate to ladder into a Masters in Nursing. As coordinator of the program, Sheila oversaw its expansion to include responses to human trafficking, child abuse and other forms of interpersonal violence. Sheila is a co-founder of the Forensic Nurses' Society of Canada and the first non-American elected President of the International Forensic Nursing Association, which serves 3,500 nurses across 26 countries.
Non-profit
Ingrid Kastens
Ingrid is CEO of Pacific Community Resources Society (PCRS), a not-for-profit society providing services for youth, families and individuals. Under Ingrid's leadership, PCRS opened West Coast Alternate, the first high school program internationally for youth with Fetal Alcohol Spectrum Disorder. Ingrid pioneered the one-stop hub model for youth services in BC, opening the Broadway Youth Centre, which has helped thousands of youth stay off the streets, including the first LGBTQ2S youth housing in Canada. She was instrumental in establishing partnerships with Starbucks, resulting in the creation of the Baristas in Training Program for at-risk youth, a model that has been adapted and implemented across Canada.
Research, the Sciences & Technology
Suzanne Lewis
Suzanne is Chief Medical Officer & VP Research at the Pacific Autism Family Network (PAFN), a Clinical Professor in the Department of Medical Genetics & Genomics at UBC and a Pediatrician & Medical Geneticist. Suzanne founded and leads innovative research collaborations in the discovery of new genes and environmental factors causing Autism Spectrum Disorder. She has co-conceived PAFN's "Inform Every Autism" research strategy and co-chaired PAFN's Inter-Institute Research Advisory Committee. Suzanne conceptualized and leads the $7-million dollar iTARGET Initiative, Canada's first family-centred, genomics-based, personalized, precision medicine initiative that integrates research, service and patient communities and identifies the most beneficial treatment pathway for each unique patient. Suzanne has supervised 60 burgeoning scientists' and doctors' graduate and post-graduate work, 49 of whom are women.
Young Woman of Distinction
Jennifer Wildi
Jennifer is the Coordinator of Canuck Place Visits and Chair of School Visits with the Reading Bear Society. As Coordinator of Canuck Place Visits, Jennifer enhances the lives of palliative children by coordinating visits where fun activities provide an opportunity for children and families to sing, play and learn with loving teddy bears (Jennifer and her team dress in costume). As Chair of School Visits, she is developing material to improve access to healthy living resources for underprivileged families in Metro Vancouver to improve access to nutrition, medical resources, physical activity, literacy and wellness. Jennifer coached Nordic ski athletes with disabilities and supported research with the UBC Diabetes Research Group. In 2017, Jennifer was selected as a Wesbrook Scholar and was a recipient of the Carl Bradford Robertson Premier Scholarship.
Outstanding Workplace
ACL
With a focus on work-life balance, ACL offers flexible work hours, shortened work week opportunities, telecommuting and work from home options, extended unpaid leave and a 15-week maternity or paternity top-up program. ACL is also committed to women's advancement and has promoted seven women to the director level, a 35% increase since 2015. As of 2018, ACL's Board of Directors is now 50% female. CEO Laurie Schultz presents to student groups to inspire the next generation of women to pursue a meaningful career in tech. Through feedback from Employee Engagement surveys, which are conducted every six months, ACL has created Job Shadowing Days, Emerging Manager training, The Change Agents program and educational and professional development support. ACL also provides employees with paid volunteering time to give back to the community.
2018 Recipients
Arts, Culture & Design and Connecting the Community
Mary-Jo Dionne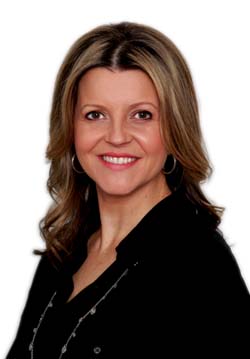 Mary-Jo is an award-winning writer, as well as an editor, speaker and philanthropist. As Principal of Mary-Jo Dionne Productions, the self-described "poly-hyphenated communications junkie" has done everything from stand-up comedy (with sets in Vancouver, Toronto, New York and LA) to writing and performing in the one-woman show the CBC called "a real crowd pleaser" which tackles infertility, cancer, and motherhood. As an advertising copywriter, Mary-Jo worked with brands like Nike Canada and CanWest Global and was behind campaigns for Big Sisters and the BC Breast Cancer Foundation. She is the creator of "Tea with a Titan", a podcast downloaded in more than 80 countries, and, as a writer has interviewed notable greats like Ellen DeGeneres and Martha Stewart. In 2015 she launched the Mary-Jo Dionne Productions fund, which gives to initiatives in Vancouver that assist children living in poverty or fighting critical illness.
Business & the Professions
Kirsten Sutton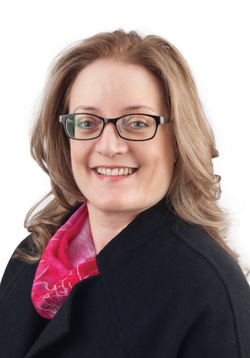 Kirsten is an unconventional tech leader who navigated a significant career pivot from professionally trained chef to become one of Vancouver's most celebrated tech execs. As Vice President and Managing Director of SAP Labs Canada, Kirsten is one of only two women holding this position within the global SAP Labs Network. She is also the Global Head of Engineering for SAP Jam, leading a multinational development team creating a cloud-based social collaboration platform with more than 47 million subscribers. An advocate for girls in tech, she supports initiatives like Templeton STEM and GIRLsmart4tech, and has led SAP Canada's adoption of Autism@Work, an initiative to hire 650 individuals on the autism spectrum globally by 2020. Kirsten was named to the 2015 Diversity 50 and is Board Chair of the Minerva Foundation for BC Women.
Community Champion
Andrea Thomas Hill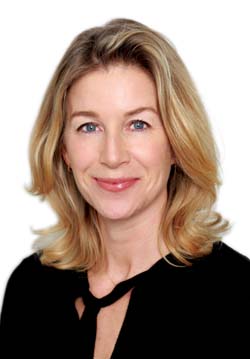 Andrea is driven by a strong sense of philanthropy and community service. In 1992, she organized the Canadian Breast Cancer Foundation's inaugural Run for the Cure, which became Canada's largest single-day, volunteer-led fundraising event dedicated to breast cancer research. Andrea helped to expand Run for the Cure across Canada, organized the first Pink Ribbon Campaign and later sat on the Board of the Canadian Breast Cancer Foundation. She founded Cause We Care Foundation in 2007, to support single mothers and their children to lead more fulfilling, empowered and independent lives. Under Andrea's leadership, Cause We Care Foundation committed $1.5 million to build YWCA Cause We Care House, has distributed more than 8,000 care packages to single mother-led families and donated more than $1.9 million to programs and initiatives that support single mothers and their children.
Education, Training & Development
Leila Rahemtulla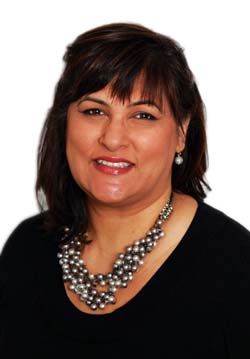 Leila has dedicated 25 years to education and training as an Instructor in Continuing Studies, SFU and BCIT's School of Business. She pioneered online learning at both schools making education more accessible to adult learners. A sought-after curriculum designer and consultant, Leila has developed leadership initiatives for organizations in both the public and private sectors. Her impressive portfolio includes assisting with the launch of Amber Alert BC, spearheading the development of an award-winning robbery prevention training program, authoring a guide to reigniting one's passion in life, and leading the design and delivery of Conflict Resolution training for the Ismaili Community, educating volunteers across Canada and Aga Khan Foundation staff. A passionate advocate for people with intellectual disabilities, Leila has also served on provincial and national boards to champion full inclusion.
Entrepreneurship & Innovation
Bonnie Foley-Wong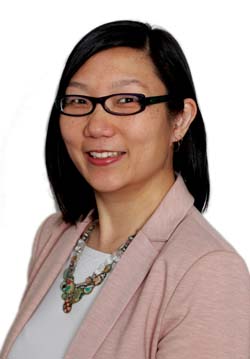 Bonnie is on a mission to level the playing field in the traditionally male-dominated investment and start-up communities. She founded Pique Ventures, an impact investment and management firm, to challenge the status quo within the financial and technology industries and create an investment environment that promotes gender equality, diversity and inclusion. As an angel investor and founder of one of Vancouver's first women-led venture capital firms, Bonnie inspires a new generation of women leaders, mentoring and coaching women investors and start-up CEOs to succeed in the high-risk venture ecosystem. Bonnie, a published author and the recipient of multiple provincial and national awards, was named one of BC's Top 30 Female Mentors in 2017.
Environmental Sustainability
Vanessa Timmer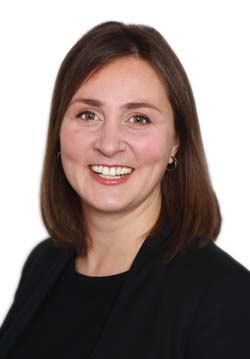 Vanessa is a Top Forty Under 40 Award recipient, Fulbright Scholar, social entrepreneur and educator. She is Co-Founder and Executive Director of One Earth, a non-profit research and advocacy group focused on transforming unsustainable consumption locally, nationally and internationally. Her leadership contributed to the formation of the Environmental Youth Alliance, Metro Vancouver's Sustainability Dialogues, The Binners' Project and the advancement of Vancouver's Greenest City Lighter Footprint goal. Vanessa also served on the Zero Waste 2040 Strategy's Advisory Committee and Vancouver Foundation Partnership Advisory Committee. She co-developed "Disruptive Imaginings," a learning community of futurists, designers and storytellers who create powerful images of life in sustainable futures. She is a sought after speaker and co-host of the award-winning The Sustainable Region television series.
Health & Wellness
Christine Loock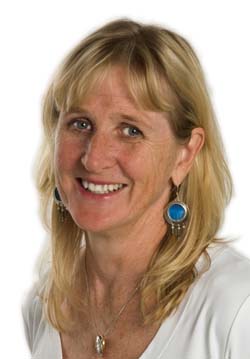 Christine, a Developmental Pediatrician at Children's and Women's Health Centre of BC, is an internationally recognized clinician and researcher in the diagnosis, treatment and prevention of Fetal Alcohol Syndrome (FAS) and Fetal Alcohol Spectrum Disorder (FASD). She was instrumental in the creation and implementation of Sheway in Vancouver's downtown eastside, to improve access to prenatal care and prevent the effects of prenatal alcohol and drug exposure that may produce adversities in child development. Christine also led the development of the award-winning RICHER (Responsive Intersectoral Child/Community Health Education and Research) social pediatrics initiative, resulting from her work at YWCA Crabtree Corner Child Care Centre. RICHER helps families living in poverty overcome barriers to health care with the services of medical professionals, providing integrated health care through community clinics, local schools and social services.
Non-Profit
Teri Nicholas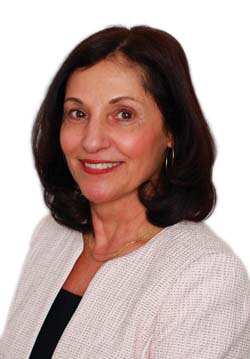 President & CEO of BC Children's Hospital Foundation, Teri directs her expertise and leadership to ensure better health care for BC's children through advanced clinical care and research. With her strong, focused leadership, she re-vitalized the $200M campaign for the Teck Acute Care Centre at BC Children's Hospital, leading to its successful completion and to the establishment of Child Health BC, providing access to consistent and excellent pediatric health care across the province. Teri also co-founded an organization bringing all 13 Canadian Children's Hospitals together to raise awareness and advocate for child health. In her previous position as CEO of Family Services of Greater Vancouver, Teri established the first safe house for homeless youth in Vancouver and Directions Youth Centre, that provides support to at-risk, homeless, or street-involved youth under 25.
Public Service
Zulie Sachedina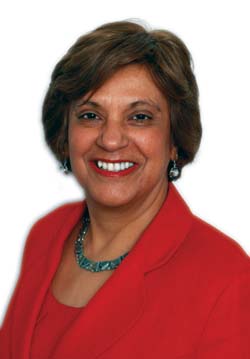 Vice President, Human Resources and the first General Counsel for Providence Health Care, Zulie has devoted more than 30 years to public service as a lawyer and human rights advocate. She served as a Director of the Human Resources Management Association of BC and on the Immigration and Refugee Board of Canada, where she wrote an influential decision supporting refugee claims based on sexual orientation. She continues to demonstrate her commitment to vulnerable and marginalized populations, most recently, by advancing a constitutional challenge for the right to prescribe medical-grade heroin to drug users with chronic substance use disorders. Zulie is also the first female chair of the Ismaili International Conciliation and Arbitration Board and an invited representative on bargaining committees and human rights forums.
Research & the Sciences
Gina Ogilvie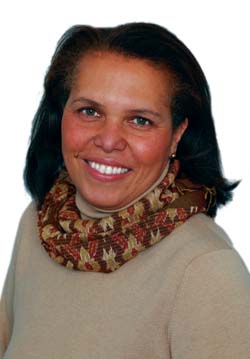 As a Senior Advisor of Research at BC Women's Hospital and Health Centre, Gina's work focuses on sexually transmitted infections, human papillomavirus (HPV) and HIV in women. Her research has changed Canadian practices on HPV vaccination, and she is now working towards the eradication of cervical cancer with a single-dose vaccine. Gina has been influential in setting and directing health policy on reproductive health and sexually transmitted infections, both in Canada and globally. She developed and leads ASPIRE (Advances in Screening and Prevention in Reproductive Cancers), a global health research program. HPV testing and vaccination are the biggest breakthroughs in preventing cervical cancer since the Pap smear and Gina's research has made her a world leader in the fight to end it.
Young Woman of Distinction
Miranda Anderson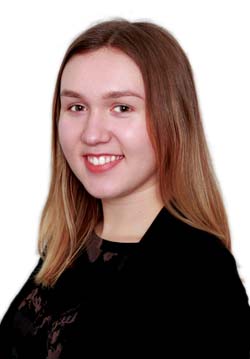 Miranda is a filmmaker, speaker, blogger and volunteer with a passion for environmental sustainability. She started Enufsaid.ca, an educational website featuring her own films and lesson plans, to inspire youth to engage and connect with the natural world. Miranda's environmental advocacy has been recognized with numerous awards, including the Queen's Diamond Jubilee Medal, Canadian Wildlife Federation's Youth Conservation Award and Action for Nature's International Eco-Heroes Award. Miranda also won the Canadian Museum of Nature's Inspiration Award and donated her $5,000 prize to the Mossom Creek Hatchery, which was the subject of her first film. Miranda's lesson plans are used in 32 schools by more than 850 students, and she was recently awarded the Schulich Leader Scholarship, Canada's largest STEM scholarship for leadership, community service and excellence.
Outstanding Workplace
BCAA

As an employer equally committed to its staff as well as its members, BCAA has been recognized as a 2018 Aon Best Employer at the Gold level. It offers a wide range of resources to support personal and work/life issues, including its Employee & Family Assistance, Best Doctors and Executive Coach Programs and flexible working arrangements. Its Evo team partnered with Vancouver Start-Up Week where employees volunteered as judges and mentors to entrepreneurs working on innovative ideas. With women comprising two thirds of BCAA's workforce and management team, BCAA identifies high-potential women and strategically maps out their development as part of its succession planning. To support the health and wellness of its employees, BCAA has an on-site gym at head office and offers discounted gym memberships to other employees across BC.
2017 Recipients
Arts, Culture & Design
Kathleen Bartels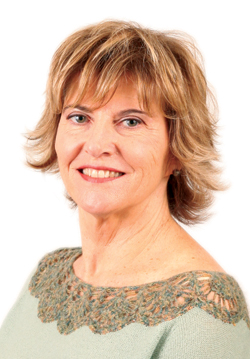 Kathleen has been the Director of the Vancouver Art Gallery, the largest public art museum in Western Canada, for more than 15 years. Under her energetic, incisive leadership, the iconic institution has experienced a period of unprecedented growth and a significant transformation of its programs. Among her many important initiatives are the establishment of the Gallery's Institute of Asian Art, unique in Canada for its scope and breadth and the planning for a much-needed new gallery building. The new gallery will support the work of artists from Vancouver, throughout British Columbia and across the world and serve the Gallery's expanding collection as well as engaging growing audiences in myriad ways while advancing Vancouver's reputation as an international centre for art.
Business & the Professions
Anne Stewart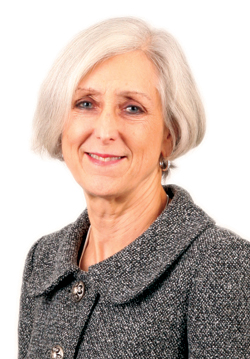 Anne Stewart, Partner Emeritus with Blake, Cassels & Graydon LLP, is recognized as one of Canada's best business lawyers and a pioneer in the traditionally male-dominated fields of mergers and acquisitions, corporate structuring and infrastructure and finance. As a Senior Partner for more than 25 years, Anne pioneered the legal framework for infrastructure projects across Canada, guiding her clients through some of the largest transactions in the industry. Anne's influence on the business landscape over her distinguished career is matched only by her impact on the careers of the many women she has mentored and championed along the way. Always looking to lift those up around her, Anne also co-founded programs that help women return to work and transition to fulfilling retirement. 
Community Champion
Wendy Lisogar-Cocchia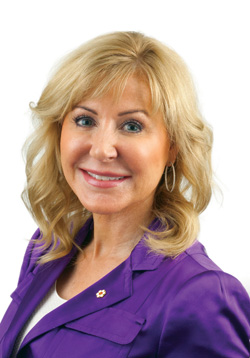 Award winning entrepreneur and advocate for individuals with differing abilities, Wendy Lisogar-Cocchia is a champion for providing inclusivity and support to those affected by Autism and related disorders. As a mom with a son who has Autism, she saw an essential need to create a charity that individuals and families can turn to for all levels of support.  In 2007, Wendy co-founded the Pacific Autism Family Network (PAFN) where she has broken down the barriers of access by collaborating with approximately 60 organizations to address the lifespan needs of individuals affected by Autism and related disorders, all under one roof.  In November 2016, the PAFN opened its first location - "GoodLife Family Fitness Autism Hub" in Richmond and will open smaller satellites in other areas of BC in 2017.
Education, Training & Development
Nancy Olewiler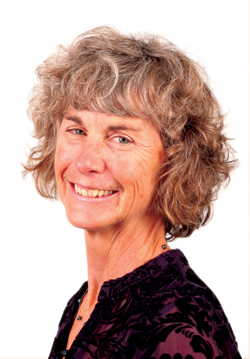 A series of firsts characterize Nancy Olewiler's lifelong commitment to education. She was the first female professor to join Queen's University's Economics Department and later the first to receive tenure. She remains the first and only female Chair of SFU's Economics Department and created the field of environmental economics at two Canadian universities. Today, Nancy is founding Director of SFU's School of Public Policy, where she shapes the policy discourse on civic issues. Her teaching and mentorship has inspired countless students to support their communities in public service, from improving public transit to addressing climate change. As one of a handful of women economists on boards and at policy tables, Nancy is helping to change the face of public policy locally, provincially and nationally.
Entrepreneurship & Innovation
Meredith Powell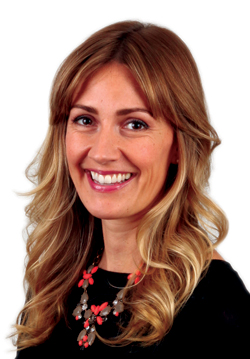 Meredith Powell is a powerhouse entrepreneur. She has built - and scaled globally - three companies in the garment industry, launched the world's largest B2B fashion eComm platform, Shopthefloor.com and co-founded a Canadian charity to benefit the next generation of innovators, The Next Big Thing. Meredith is a creative visionary committed to championing innovation and diversity in entrepreneurship and technology. She's an active strategic advisor to high-growth early-stage companies through her consultancy firm – Powell & Company – and a sought-after speaker and influencer. Meredith uses her leadership position to encourage other women to engage in new business ventures, promoting diversity in leadership, increasing venture funding opportunities for startups and engaging with policy makers around growing Vancouver's innovation ecosystem.
Environmental Sustainability
Jennie Moore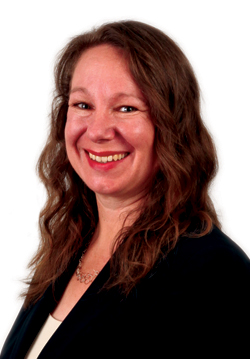 Jennie Moore is an accomplished and recognized global leader in sustainability whose work and leadership has received local, national and international acclaim. As Associate Dean of BCIT's School of Construction and the Environment, Jennie launches sustainability-focused industry practices and educational standards that make our community a better place in which to live and work. Jennie led BCIT's sustainability policy and developed initiatives that transformed its Burnaby Campus into a living lab of sustainability. She also facilitated the development of new educational programs and credentials to meet the needs of BC's emerging green economy. A LEED-accredited professional, Jennie's work received an Environmental Citizenship Award from the federal government for her groundbreaking Employee Trip Reduction program. She also launched sustainability-focused public policies, including Metro Vancouver's Sustainable Region Initiative.
Health & Wellness
Dina Panagiotopoulos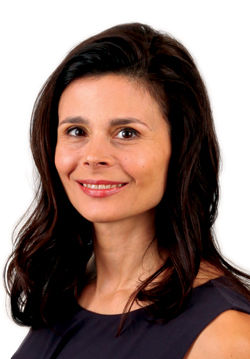 As a pediatric endocrinologist and Founder/Director of the Type 2 Diabetes and Provincial Mental Health Metabolic Programs at BC Children's Hospital, Dina Panagiotopoulos is a nationally recognized leader in pediatric diabetes and has helped thousands of children and families. She is an advocate for the health and well-being of vulnerable children and youth, including those with mental health conditions and those from Aboriginal and Inuit communities. Dina has been recognized by the BC Medical Association and Canadian Diabetes Association for her volunteer work and for pioneering innovative and sustainable clinical and healthy living initiatives for children and their families. A Professor in the UBC Faculty of Medicine, she is a leader in medical education and was the 2016 Pediatrics Faculty Mentor of the Year.
Non-Profit
Patricia Woroch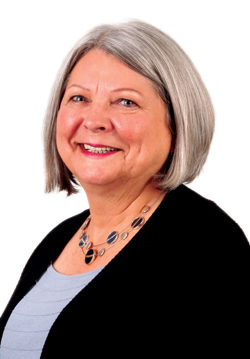 Patricia Woroch has been an advocate for disenfranchised clients throughout her career. As CEO of Immigrant Services Society of BC (ISSofBC), Patricia provides leadership in refugee services and migrant issues in her community. She led and supported the development and implementation of numerous initiatives and policies that have resulted in positive, lasting impact within the immigrant-serving sector. Included, is the creation of the ISSofBC Welcome Centre, the first social purpose-built facility of its kind in the world that sets a new international standard in service delivery for immigrants and refugees. Last year, she was responsible for the response to the Syrian refugee crisis, receiving and resettling more than 1,600 Syrian government-sponsored refugees. As a result, ISSofBC has gained national and international recognition for its leadership in refugee services and migrant issues.
Public Service
Catherine Roome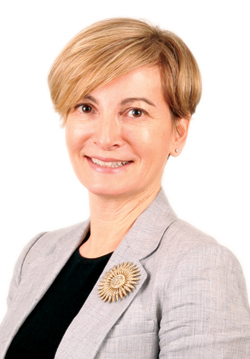 Catherine Roome is a creative and principled leader dedicated to safety management. As President & CEO of BC Safety Authority (BCSA), Catherine manages BC's leading independent risk management company, sharing technical expertise and overseeing the province's safety framework through assessment, research, enforcement, education and outreach. Catherine has pursued and received multiple levels of support that resulted in a new and progressive safety management system and shifted BCSA to become a knowledge-based and independently managed regulator. Catherine balances engineering expertise and leading management practices at an executive level. She possesses the highest level of technical competence, great team-building skills, a capacity to mentor others, superior ability to select strategic priorities and an outstanding ability to connect, inspire and communicate.
Research & the Sciences
Terry Thomas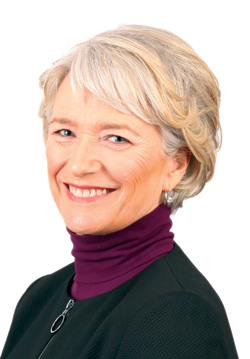 Terry Thomas is a creative, critical thinker who has dedicated her career to inventing technologies for the advancement of stem cell, regenerative medicine and cancer research. As the first scientist hired at STEMCELL Technologies Inc. in 1994, Terry has been seminal in building Canada's largest biotech company. She has been granted patents for 14 unique technologies personally and 22 more invented by her team which is now 210 strong, 61% of whom are women. She is an exceptional leader of young scientists launching many into successful careers in science. Mentoring is second nature to her as she has guided more than 135 PhD graduates to become senior managers in technology development.
Young Woman of Distinction
Nicole Ticea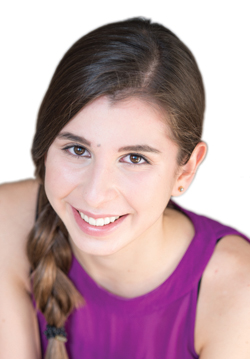 As a young, emerging research scientist with a strong entrepreneurial and social perspective, Nicole Ticea has embarked on a path with her company, OneWorld Diagnostics, to bring low-cost, early HIV diagnosis to resource-limited communities. Her vision, creativity and innovation have been recognized by her many research awards and grants, and she willingly shares herself with the world through her participation in events like We Day and Ted Talks. Nicole will undoubtedly have an important impact on the health of communities and individuals, inspire young women in STEM programs and communicate her original and innovative approaches to solve big problems in global health and technology.
Outstanding Workplace
Clearly

Clearly's commitment to the development of its employees and community support programs are the highlight of the company's workplace culture. Clearly empowers women to pursue their professional goals through Women@Clearly that connects employees with information, mentorship and education. Through Clearly's Development and Diversity program, all employees can access an educational tuition allotment; Break to Educate – Clearly's in-house training program; ClearlyU (Clearly University) – Clearly's custom online learning centre; paid internships and leadership workshops. Clearly's Change the View charitable arm has been driven by the passion of its employees, helping more than 600,000 people worldwide see more clearly. Employees participate directly through local outreach events and international volunteer programs.  
Connecting the Community
Shirley Weir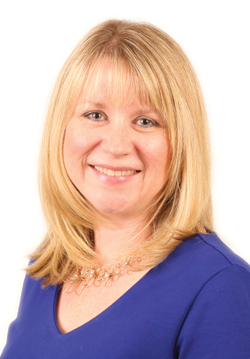 Founder of MenopauseChicks.com, Shirley Weir helps women navigate perimenopause and menopause with confidence and ease. Her mission is to connect women to unbiased information, to midlife health professionals and to each other through her private online community. As a women's health advocate, Shirley is reframing the menopause conversation from something that has traditionally been viewed as negative into a milestone worthy of celebration. A well-regarded speaker and writer, Shirley hosted the first-ever online "menopause graduation party" in 2016 and was featured at TedxGastown Women.
The YWCA Women of Distinction Awards honours individuals and organizations whose outstanding activities and achievements contribute to the well-being and future of our community. 

This year we were proud to celebrate our 34th annual Women of Distinction Awards. Since 1984, YWCA Metro Vancouver has paid tribute to more than 300 award recipients and more than 1,750 nominees.
2016 Recipients
Arts, Culture & Design
Artemis Gordon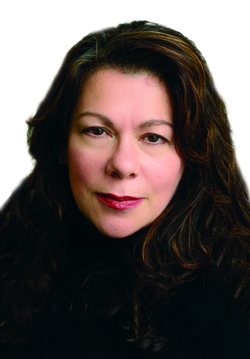 An artistic and pedagogical authority in dance, Artemis has been leading the Arts Umbrella Dance Program since 1992. Through her passion and tireless efforts, she has developed the program into an internationally-recognized school that yields graduates who are dancing in companies worldwide. Artemis discarded the status quo in dance education by rejecting traditional body stereotypes, accommodating students from all socio-economic backgrounds and breaking down gender barriers by encouraging boys' involvement. She secured the affiliation between Ballet BC and Arts Umbrella, extending the impact of international choreographers in Vancouver and increased opportunities for young local dancers. Artemis dedicates her life to young artists. Her vision extends beyond dance, preparing students with skills to navigate their lives with discipline, rigour and innovation.
Business & the Professions
Sue Paish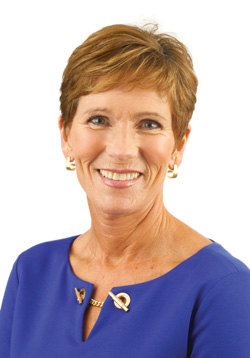 Sue was the first female managing partner of a major Canadian law firm. She led Fasken Martineau's international expansion and continued with a growth focus in her role as CEO at Pharmasave. Since joining LifeLabs Medical Laboratories as CEO, Sue has spearheaded two major acquisitions in the same year, growing the organization to 5,400 employees to be the largest diagnostic lab company in Canada. While Governor of the Greater Vancouver Board of Trade, Sue became the Founding Chair of the Greater Vancouver Board of Trade's Women's Leadership Circle, supporting advancements of women in leadership. Sue is recognized as a leader in the business community and is a committed mentor with an extensive history of volunteering with boards and not-for-profit organizations.
Community Champion
Marcia Nozick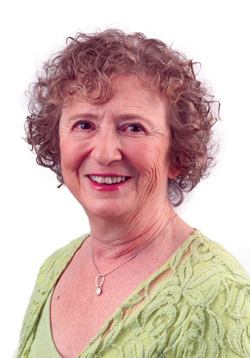 Driven by a passion for building sustainable communities, Marcia founded the Eastside Movement for Business and Economic Renewal Society (EMBERS) as a way to help people transform their lives through the power of work. EMBERS Staffing Solutions is Canada's only award-winning non-profit social enterprise staffing agency that is tailor-made for people living in the Downtown Eastside. Marcia has turned an innovative idea into a multi-million dollar social enterprise. EMBERS has given thousands of people access to employment opportunities and supported hundreds of entrepreneurs in becoming self-employed. A researcher, published author and leader in her field, Marcia has been recognized locally and nationally for her dedication to serving her community through EMBERS and her other volunteer efforts.
Education, Training & Development
Penny Gurstein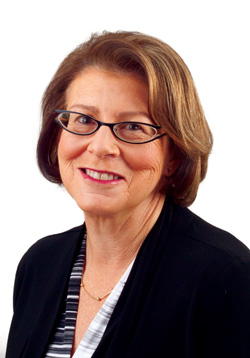 As the first woman to achieve tenure at UBC School of Community and Regional Planning (SCARP), Penny has evolved into a leader in planning education, recognized for learning-by-doing, community engagement and socially just planning. Penny introduced perspectives on gender and social justice into the planning process and transformed the school into Canada's leader for Indigenous and social planning education. She specializes in the socio-cultural aspects of community planning, with particular emphasis on those who are the most marginalized in planning processes. As Director, Penny oversaw the development of a new degree program in SCARP, the Master of Community and Regional Planning, which provides innovative, real-world learning experiences for students. Following Penny's example, the next generation of planners is inspired to tackle Vancouver's biggest planning problems with social consciousness and a desire to serve the community.
Entrepreneurship & Innovation
Lotte Davis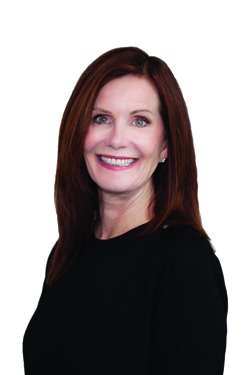 With strategic vision and determination, entrepreneur and philanthropist Lotte Davis has consistently taken risks to break new ground in business. In 1989, Lotte and her husband John launched AG Hair on a $5,000 budget and with no related experience. While John managed manufacturing, Lotte's marketing acumen and graphic design skills created the brand. Now CEO, Lotte's keen eye for innovation has successfully built AG into a $25 million business, distributing its 65 products to more than 14,000 salons internationally. In 2008, Lotte established the Women Leading Change (WLC) Foundation, through which she raised $2 million to build five schools for girls across Africa. In 2012, Lotte founded One Girl Can, a non-governmental organization that provides secondary school and university scholarships to the students attending WLC's schools.
Environmental Sustainability
Amanda Pitre-Hayes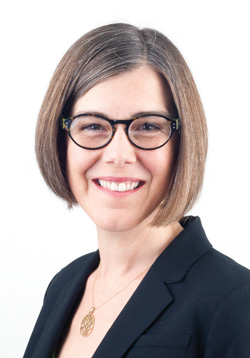 Amanda has been at the forefront of environmental innovation for 25 years, from leading the development and implementation of Vancouver's Greenest City Action Plan, to leading Vancity's successful effort to be North America's first carbon neutral financial institution, to working with the National Academy of Science to develop a sustainability framework for American cities. Her work in the field began in high school, starting on the shop floor at The Body Shop, working her way up through the ranks to become the President's assistant. Her passion for sustainability is evident in everything she does whether it is meeting with senior climate change officials at the White House, cycling 7,500km across Canada, or her current side project: starting a sustainability-focused, organic winery.
Health & Wellness
Shimi Kang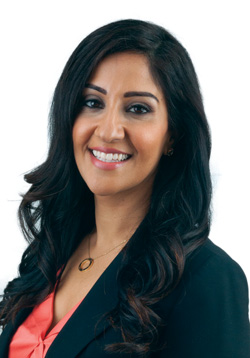 Shimi Kang is a Harvard-trained psychiatrist, award-winning academic and best-selling author. As Vancouver Coastal Health's Medical Lead for Child and Youth Mental Health, a Clinical Associate Professor at the University of British Columbia and the founder of the Provincial Youth Concurrent Disorders Program at BC Children's Hospital, Shimi has helped thousands of children, adolescents and adults move towards better health and more positive lives. Shimi wrote the Self Motivated Kid (2015) and The Dolphin Parent: A Guide to Raising Healthy, Happy, and Self-Motivated Kids (2014), a national #1 bestseller that won the US News International Book Award. In 2012, Shimi received the Queen Elizabeth II Diamond Jubilee Medal for her years of outstanding community service.
Non-Profit
Ann Alexander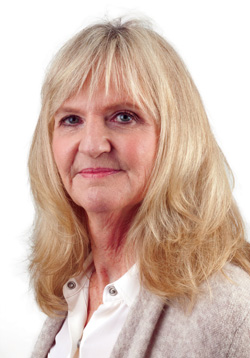 As Associate Executive Director of Pacific Legal Education Association (PLEA Community Services Society of BC), Ann Alexander is a compassionate advocate for youth at risk. During her 40 years as a justice worker, Ann's innovative programing and passionate belief in crime prevention has helped rehabilitate thousands of Metro Vancouver youth. Ann designed Vancouver's first low-barrier addictions treatment program for girls, launched an award-winning employment program for young people exiting criminal involvement and developed Canada's first intensive one-to-one community-based support program for youth on probation. Her creative approach to rehabilitation transformed PLEA into a $25 million youth agency that is a provincial leader in youth justice services and earned Ann the Crime Prevention and Community Safety Award from the Ministry of Justice.
Public Service
Kathy Kinloch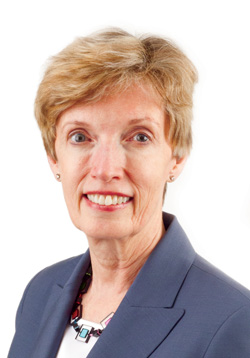 Kathy Kinloch is President of the British Columbia Institute of Technology (BCIT) – one of Canada's premier polytechnic institutions – and has held this position since January 2014. Kathy is recognized for leading organizational renewal in complex environments. Through a number of senior leadership and executive roles, she has spearheaded change initiatives in the post-secondary as well as government and health-care sectors. At BCIT, Kathy is focusing on efforts to broaden and deepen the school's partnerships with business, industry and community, and on taking BCIT global. Under her leadership, BCIT has exceeded provincial performance measures and maintained a 95% satisfaction rate among graduating students.
Research & the Sciences
Patricia Janssen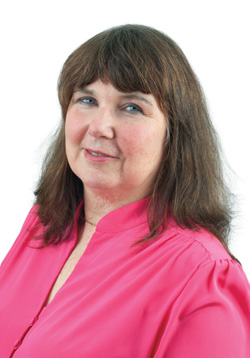 Patricia conducts research to promote healthy pregnancy and birth, particularly among women marginalized by poverty, addiction and located in remote settings. She undertook the first study in North America to evaluate the safety of planned home births attended by regulated midwives and developed SmartMom, a prenatal education program delivered through text messaging. As the founder and Director of the Master of Public Health Program at UBC, Patricia plays a major role in training the next generation of public health researchers. Her research confirming the safety and cost-effectiveness of midwifery care and home birth has changed legislation and policy around the world and was recently showcased at the European Court of Human Rights to support the efforts of midwives to de-criminalize home birth in Eastern European countries.
Young Woman of Distinction
Zoya Jiwa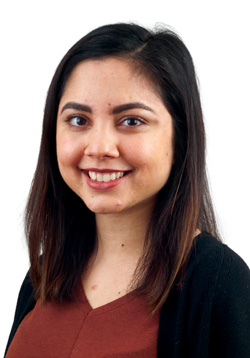 Embracing her diagnosis of Lupus as an opportunity help others, Zoya is the founder of As We Are, an online fashion community for people living with health conditions. Through her personal experiences, Zoya recognized that focus is often placed on living a vibrant life "when you are feeling better." In response, she has created a positive space that encourages people to celebrate and embrace who they are, as they are, in this moment. Zoya is a fourth year SFU Sociology student with an interest in social innovation. She is also a three-time TEDx speaker and the recipient of the 2015 SFU Terry Fox Gold Medal and Prize.
Outstanding Workplace
Peekaboo Beans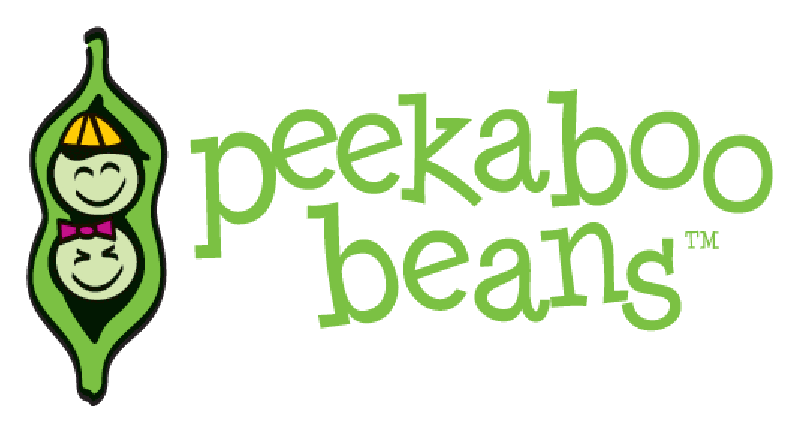 Peekaboo Beans takes its commitment to play seriously. The company's mission is to provide kids with durable, high-quality clothing that facilitates an active lifestyle and emphasizes the importance of play. Peekaboo Beans' vision to provide the ingredients for a playful life extends beyond quality products to a quality culture. Its head office is referred to as "the Playground", a space where employees enjoy a family-first culture and where parents are supported to raise their children while excelling in their careers. Through community play dates and its PLAY-ducation workshop series, Peekaboo Beans also urges local parents to encourage healthy play. Its partnership with Playground Builders raised more than $46,000 and built seven playgrounds in war-torn countries.
Connecting the Community Award
Traci Costa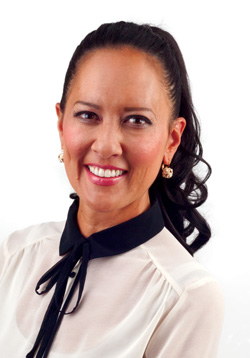 As Founder and CEO of Peekaboo Beans, Traci Costa leads an award-winning playwear company that breaks down barriers for working mothers. Traci's concept for functional, fashionable and lasting playwear originated in her basement 10 years ago and has become a multi-million dollar publicly traded company, employing more than 800 women across Canada. A passionate advocate for the benefits of unstructured play in a world of overscheduling and technological distractions, Traci revolutionized the direct sales model by selling Peekaboo Beans products through "independent play stylists" across Canada. Traci's family-friendly brand empowers women to manage their own businesses without sacrificing their family lives. Traci was recognized as a Top 40 Under 40 by Business in Vancouver and is a strong advocate for creating a culture that supports working families and mothers.
---
2015 Recipients
Arts, Culture & Design
Emily Molnar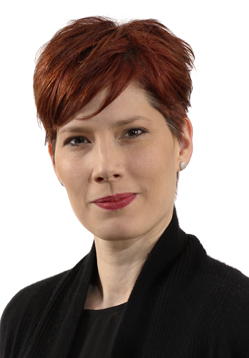 Accomplished dancer and choreographer, Emily was named by The Globe and Mail as 2013 "Artist of the Year" in Dance. In 2009, she accepted the role of Interim Artistic Director with Ballet BC when the company was facing bankruptcy.  Emily accomplished what some critics thought would be impossible.  She turned a struggling contemporary ballet company, where she fills the role as Artistic Director, into a highly regarded and successful organization – a jewel in Vancouver's cultural community. She has since taken on critical volunteer leadership roles with the BC Arts Council and the greater arts community that has once again underscored her strong skills in building consensus, advancing the cause and developing a sense of togetherness.
Business & the Professions    
Laurie Schultz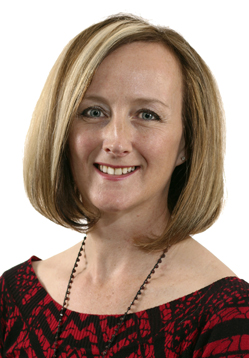 A fearless, innovative leader in the competitive technology sector, as President & CEO, Laurie has fundamentally transformed ACL, positioning it as a leader in its market category. Her forward-thinking approach and collaborative acumen has reinvigorated the team at ACL and instilled a culture that is both success-driven and community-minded. ACL is now proud to be the 4th largest Vancouver-headquartered software company and a Top BC Employer (2014). Board member for BCTIA, Laurie is an active advocate for technology in BC, and in particular for growing BC's mid-sized technology sector. She serves as Chair of the Board of Dress for Success Vancouver to give back to her community. She has been recognized with numerous awards, including the 2014 Women of Influence Award from Business in Vancouver. 
Community Champion    
Heather MacKenzie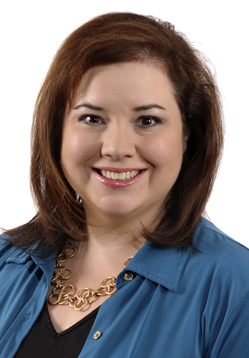 A human rights lawyer, steadfast community volunteer and Co-Founder of The Cinderella Project, Heather pursues inclusivity and dignity for all, especially women, children and people with disabilities. One of a very small community of blind and visually impaired lawyers, she left a traditional law practice to create her own unique firm, The Integrity Group, which focuses on building inclusive and barrier-free workplaces through human rights education and mediation. Today, she is a nationally-regarded speaker and conflict resolution expert. For 16 years, The Cinderella Project has encouraged and supported at-risk youth to make healthy life choices and reach the milestone of high school graduation. Heather's vision is to celebrate some of our most courageous citizens – at-risk youth. 
Education, Training & Development    
Natacha Beim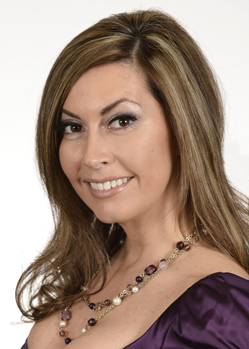 Natacha believes strongly in giving children the best possible start in life. She is the CEO and Founder of CEFA Early Learning, a full day early learning school for children aged one to five. From one school in 1998, today CEFA operates in 15 locations across BC.  She also developed the entire curriculum for children, intensive specialization training for teachers and early childhood educators, and offers free parenting classes which she teaches to all parents in the community. Natacha is on the board of the Provincial Child Care Council, volunteers to help survivors of rape and single moms and mentors women entrepreneurs.
Entrepreneurship    
Alexandra Greenhill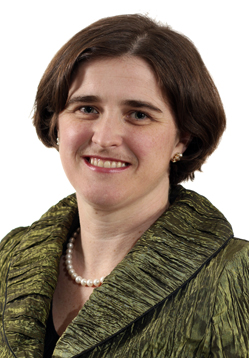 A nationally-recognized physician and the Co-Founder and CEO of myBestHelper, an award-winning technology start-up, Alexandra is a rare leader who collaborates across the business, health care and non-profit sectors. After a successful career as a physician, Alexandra Co-Founded myBestHelper to match working families with child and elder care. The service saw immediate success, with more than 8,000 users across Canada in the first few years, and Alexandra was noticed as an innovative new leader. myBestHelper has sped to the forefront of technology start-ups, including selection in 2012 as one of three Canadian companies to go to the Canadian Technology Accelerator in San Francisco. She is a mentor and role model and organized the Women Lead Tech initiative to showcase BC businesses led by women.
Environmental Sustainability    
Tzeporah Berman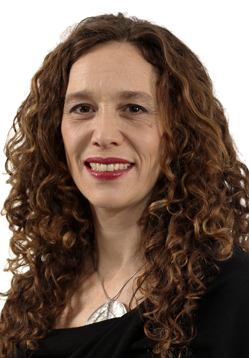 Tzeporah, Co-Founder, Forest Ethics Advocacy, has been an inspirational leader in the environmental community for more than two decades, beginning with an instrumental role in the Clayoquot Sound protests. With vision, courage and creativity, Tzeporah has transformed intractable environmental conflict and complexity into workable, durable solutions. After working with Greenpeace to bring international attention to BC's old-growth rainforests, Tzeporah co-founded ForestEthics, which calls on consumers to use their market power to meet environmental goals. Her inclusive, collaborative advocacy style was instrumental in helping protect the Great Bear Rainforest. She has now joined the fight for renewable energy and strong climate leadership.  Tzeporah was honoured by inclusion into the BC Royal Museum permanent exhibit as one of 150 people who have changed the face of British Columbia.
Health & Wellness    
Jan Christilaw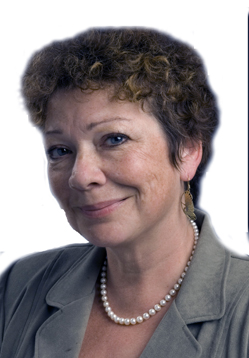 Jan, President, BC Women's Hospital and Health Centre, is a powerhouse for advancing women's health in BC and a global leader in maternal care. Her work in preventative health care, combating maternal and newborn mortality and promoting human rights exemplify her passion for helping others. Her more than 25 years of accomplishments include being President, Society of Obstetricians and Gynaecologists of Canada; Expert Advisor, Canadian Institute for Health Information for Maternity; and Founding Chair, Aboriginal Maternity Committee - all while delivering thousands of babies in BC. She has positioned Vancouver as a global leader in maternal and newborn health care. Jan has saved countless lives and has trained and mentored hundreds of health professionals globally, including establishing emergency obstetrical training in Uganda. Women and families everywhere benefit from her influence, excellence and generosity.
Non-Profit or Public Service    
Krista Thompson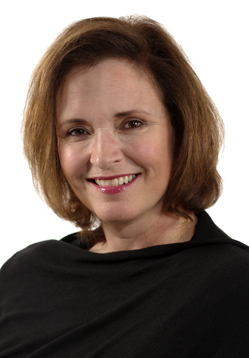 In serving as Executive Director of Covenant House since 2006, Krista has successfully elevated service to homeless and at-risk youth through her vision, strategic guidance and commitment to providing young people with unconditional love and absolute respect.  Under Krista's leadership, Covenant House embarked on the largest expansion in its 18 year history, more than doubling the number of crisis beds from 22 to 54. She spearheaded the Covenant House Vancouver 'SleepOut' event that raises both awareness and funds to help youth get off the street. Krista also provides a voice for at-risk youth at the City of Vancouver Mayor's Taskforce on Mental Health and Addictions and the Greater Vancouver Regional Steering Committee on Homelessness. 
Outstanding Workplace       
GOLDCORP

A global mining company, Goldcorp treats its people as its greatest asset. With a vision to build positive social, environmental and economic legacies, Goldcorp creates careers, supports community development and contributes to employee wellness. This vision is supported by programs tailored to employees to achieve professional development, wellness and community engagement – all while keeping employee safety paramount. The company promotes family-friendly policies such as family responsibility leave and programs that foster overall mental and physical health. Goldcorp has shown leadership and commitment to develop and advance women by launching Creating Choices, a training and mentoring program created by women for women at Goldcorp. It is the first global mining company to launch a women's program, which, since 2010, has graduated more than 1,200 participants. 
Technology, Science & Research    
Liisa Galea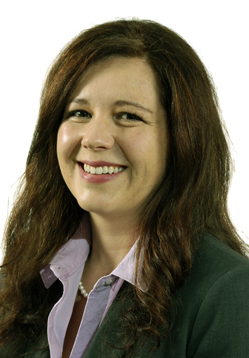 A world-renowned researcher and award-winning Professor of Psychology at UBC, Liisa is one of the few researchers in the world to study the female brain. Her research centres on understanding how hormones influence the female brain across the lifespan and she was an early pioneer in the field of postpartum depression research. She is a truly gifted communicator whose innovative and ground-breaking research has led to numerous local, national and international awards. Liisa has volunteered countless hours to mentoring students and reviewing scientific literature. She has become a prominent scientist with a large media following in Vancouver, and she uses these opportunities to disseminate her findings to local women, with the aim of helping them improve their quality of life and health.
Young Woman of Distinction    
Selin Jessa
An innovative, exceptional scientist, Selin's natural curiosity, dedication and hard work allowed her to embrace the science curriculum and expand it far beyond the typical student interpretation. By Grade 12, she was conducting HIV vaccine design research at the HIV/AIDS Molecular Epidemiology Lab at SFU. Her research earned her international attention and ranked her internationally as the 4th place young scientific mind at the 2013 annual BioGENEius Challenge. Her natural tendency to ask questions allows her to find ways to implement positive change. She is one of the original organizers of TedXKids@BC and the first to launch a TED event in Antarctica. Today, she leads a project improving access to health care in Montreal, where she is a 2nd-year Immunology and Geography student at McGill University, supported by numerous scholarships.
Connecting the Community Award
Julie Blue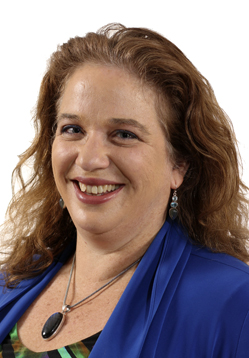 Safe and affordable housing: As a woman who has passion for creating safe spaces to encourage others to express their authentic voices, it is with great honour that I support the YWCA program to provide safe housing for at-risk women and children. It's clear to me that to have safe housing for mothers and children is not a luxury, but a necessity.
---
2010-2014 Recipients
Arts, Culture & Design 
2014: Shaira SD Holman, Co-Founder/Artistic Director, Vancouver Queer Arts Festival
2013: Chan Hon Goh, Principal, Goh Ballet Academy/Goh Ballet's The Nutcracker
2012: Violet Goosen- General Manager, Vancouver Chamber Choir
2011: Morna Edmundson - Artistic Director, Elektra Women's Choir 
2010: Ardell Brophy
Business & The Professions 
2014: Lisa Vogt, Partner & Chief Diversity and Engagement Officer, McCarthy Tétrault LLP
2013: Lois Nahirney, Executive Vice President, Corporate Resources, Teekay Corporation
2012: Patricia Graham - Vice-President of Digital, Pacific Newspaper Group
2011: Tamara Vrooman - President and CEO, Vancity Credit Union
2010: Barbara Hislop
Community Building                
2014: Shashi Assanand, Founder & Executive Director, Vancouver & Lower Mainland Multicultural
2013: Kamal Dhillon, President, Black and Blue Sari
2012: Ginny Dennehy - Co-Founder, the Kelty Patrick Dennehy Foundation
2011: Christina Anthony - Director, Odlum Brown Limited, Founder & Chair, Forum for Women Entrepreneurs
2010: Donna Stewart                
Education, Training & Development
2014: Janis Sarra, Professor, UBC Faculty of Law & Director, Peter Wall Institute for Advanced Studies
2013: Elizabeth Croft, Professor, Department of Mechanical Engineering, UBC
2012: Catherine Vertesi - Vice President, International, External Relations and New Initiatives, Capilano University
2011: Margorzata Dubiel - Senior Lecturer of Mathematics, SFU
2010: Iona Whishaw
Entrepreneurship         
2014: Shannon Rogers, President & General Counsel, Global Relay 
2013: Shahrzad Rafati, Founder & CEO, BroadbandTV 
2012: Nicole Stefenelli - Founder and CEO, Urban Impact
2011: Beverley Pomeroy - Founder & CEO, Global Currents Enterprises
2010: Linda Coady
Environmental Sustainability
2014 :Lyda Salatian, Founder & Program Director, The Lower Mainland Green Team (LMGT)
2013: Mae Burrows, Founder, Toxic Free Canada
2012: Louise Schwarz - Founder, Recycling Alternative
Health & Wellness
2014: Victoria Bernstein, Director, Post-Operative Cardiac Surgical Unit, Vancouver General Hospital
2013: Maureen de St. Croix, Founder & Head Coach, Ocean Athletics
2012: Ann Meraw - Professional Swimmer & Coach, Vancouver Board of Parks & Recreation
2011: Verity Livingstone - Medical Director, Vancouver Breastfeeding Centre
2010: Janice Eng
Non-profit & Public Service
2014: Darlene Marzari, Former MLA and Vancouver City Councillor
2013: Dianne Watts, Mayor, City of Surrey
2012: Wendy Au - Assistant City Manager, City of Vancouver
2011: Linda Malcolm - Constable and Sex Industry Liaison Officer, Vancouver Police Department
2010: Shirley Chan
Technology, Science and Research
2014: Jennifer Gardy, Senior Scientist, British Columbia Centre for Disease Control
2013: Deborah Money, Vice President, Research, BC Women's Hospital & Health Centre
2012: Dianne Miller - Head Division of Gynecological Oncology, Dept. of Obstetrics and Gynecology, VGH & UBC
2011: Janet Wood - Executive Vice President, SAP
2010: Karimah Es Sabar
Young Woman of Distinction
2014: Isabel Chen, Co-Founder & Executive Director, Keep Safe Initiative
2013: Sara Eftekhar, Youth Activist
2012: Alison Lee - Medical Student, UBC
2011: Alia Dharamsi - Former President and Founder, UBC Meal Exchange UBC
2010: Saara Bhanji
Innovative Workplace
2014: Pacific Blue Cross
2013: Vancouver City Savings (Vancity)
2012: SAP Canada
2011: McCarthy Tétrault LLP 
2010: Nurse Next Door
Connecting the Community 
2014: Kristi Blakeway
2013: Barbara Mowat, President, Impact Communications Ltd. & GrowYourBiz
2012: Wendy Au - Assistant City Manager, City of Vancouver
2011: Saleema Noon - Principal, iGirl Empowerment Workshops
2010: Amanda Tapping