2018 Women of Distinction Nominees | Environmental Sustainability
Recognized nationally, the YWCA Women of Distinction Awards honours individuals and organizations whose outstanding activities and achievements contribute to the well-being and future of our community.
Congratulations to the 2018 nominees in the category of Environmental Sustainability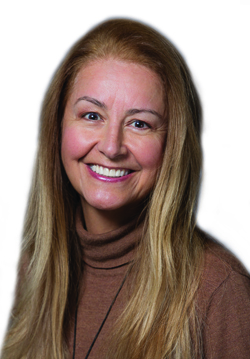 MAUREEN JACK-LACROIX
Environmental educator, social change advocate and PhD candidate, Maureen models her commitment to environmental sustainability in thought, word and deed. She closed the doors on her thriving production company to launch Be The Change Earth Alliance in 2005, an organization that supports behavioural and systemic change through environmental education and citizen engagement. Maureen co-created an inter-disciplinary curriculum, Student Leadership in Sustainability that, in the last five years alone, has empowered more than 17,000 secondary students to learn about environmental issues and, collectively, to take 100,000 actions to reduce CO2 emissions by 500,000 kg. Awarded 'Outstanding Individual' at the 2017 EECOM, Canadian Network for Environmental Education and Communication Conference, Maureen's steadfast commitment to 'be the change' is an inspiration to others to gain knowledge, set goals and take action.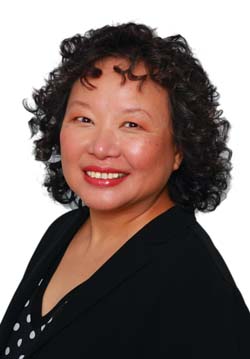 WILMA LEUNG
Over her 30-year career as a builder, civil engineer and public servant, Wilma, Senior Manager, Technical Research and Education at BC Housing, has become a leading expert in energy-efficient, sustainable building. She played a key role in developing the BC Energy Step Code, a new efficiency standard that aims to ensure all new BC buildings are net-zero energy ready by 2032. The study led by Wilma on the costs and benefits of energy efficient buildings, which provides rigorous analysis and evidence that energy efficiency and affordability are not mutually exclusive, is being used for critical policy decisions in communities across the province. Through all her work, Wilma plays a pivotal role in integrating high performance, energy efficiency and affordability into residential construction across British Columbia.
BRIANNE MILLER
Founder and CEO of Nada, Vancouver's first dedicated zero-waste grocery store, Brianne is committed to supporting the health of people and the planet. A former marine biologist and self-described "zero-waste nerd", Brianne set out to find a creative solution to the devastating impacts of marine debris, including food packaging. Through Nada, Brianne is revolutionizing our food system so future generations can continue to enjoy and benefit from the world's oceans. Brianne applies her passion for sustainability to her extensive volunteer work; she is a member of the Vancouver Food Policy Council, was Chair of Pine Street Community Gardens and volunteers with the Vancouver Aquarium, CPAWS and other organizations focused on the environment.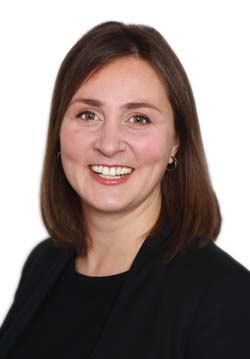 VANESSA TIMMER
Vanessa is a Top Forty Under 40 Award recipient, Fulbright Scholar, social entrepreneur and educator. She is Co-Founder and Executive Director of One Earth, a non-profit research and advocacy group focused on transforming unsustainable consumption locally, nationally and internationally. Her leadership contributed to the formation of the Environmental Youth Alliance, Metro Vancouver's Sustainability Dialogues, The Binners' Project and the advancement of Vancouver's Greenest City Lighter Footprint goal. Vanessa also served on the Zero Waste 2040 Strategy's Advisory Committee and Vancouver Foundation Partnership Advisory Committee. She co-developed "Disruptive Imaginings," a learning community of futurists, designers and storytellers who create powerful images of life in sustainable futures. She is a sought after speaker and co-host of the award-winning The Sustainable Region television series.
 
CHRISTIANNE WILHELMSON
For eight years, Executive Director Christianne has led a growing team at Georgia Strait Alliance (GSA), a citizen's group dedicated to protecting the coastal waters and surrounding communities of the Georgia Strait. With a Master's of Science in ecology, Christianne is no stranger to fields historically dominated by men, but that has not impaired her ambition to be a leader in science, advocacy and conservation across our region. Since assuming the position of ED, Christianne has doubled GSA's budget, transformed the organization's approach to engagement and expanded advocacy and programming. Chief among Christianne's successes is her leadership on the Waterfront Initiative, a collaborative project that aims to restore and enhance shoreline ecosystems and integrate a waterfront perspective into urban planning and development decisions.