A message to
our community
The health, safety and wellbeing of our guests, staff and community is our top priority. We are vigilantly monitoring the COVID-19 situation and have taken proactive steps to protect our guests and community. As per Provincial Health Guidelines on November 19th, mask wearing is mandatory in all our common areas.
We also offer rooms for self-quarantine to serve our community, flatten the curve and do our part! 
---
We want to welcome you as soon as we can. Due to travel restrictions in B.C. effective April 23, 2021, people are not allowed to travel outside of their regional zone until May 25, 2021. To learn more about British Columbia's travel restrictions, essential travel inclusions, and identify which health area you currently reside in visit www.gov.bc.ca/covidtravel.
Here's what we're doing to protect you
GUEST ROOMS
After guest checkout, the room will undergo deep sterilization. The room will remain unoccupied for at least 24 hours before it is released to a new guest.
HOUSE KEEPING
Our housekeeping team will not be going into guests room to clean and change linens until further notice to ensure the health and safety of guests and staff.
Clean bed linens and towels will be supplied to guests.
Occupied rooms will have cleaning towels, a disinfectant spray bottle and individual disinfecting wipes.
FACILITIES
Masks are mandatory in all common areas.
Surfaces and all touch points are sanitized and disinfected frequently including the front desk, lobby, elevator and guest kitchens.
Hand sanitizers are available in all high traffic areas.
Physical distancing is enforced in all areas including the lobby and shared kitchens.
OTHER MEASURES WE ARE TAKING
Closely monitoring the situation and actively responding to recommendations from BC's health authorities
Educate our staff about COVID-19 and steps to take for prevention and containment
Creating materials to educate guests and staff on precautions they can take
We will keep guests informed as new information is made available through Canada's health authorities. We are thankful for your understanding as we continue to navigate these evolving circumstances. 
For more information, feel free to check out our operations plan.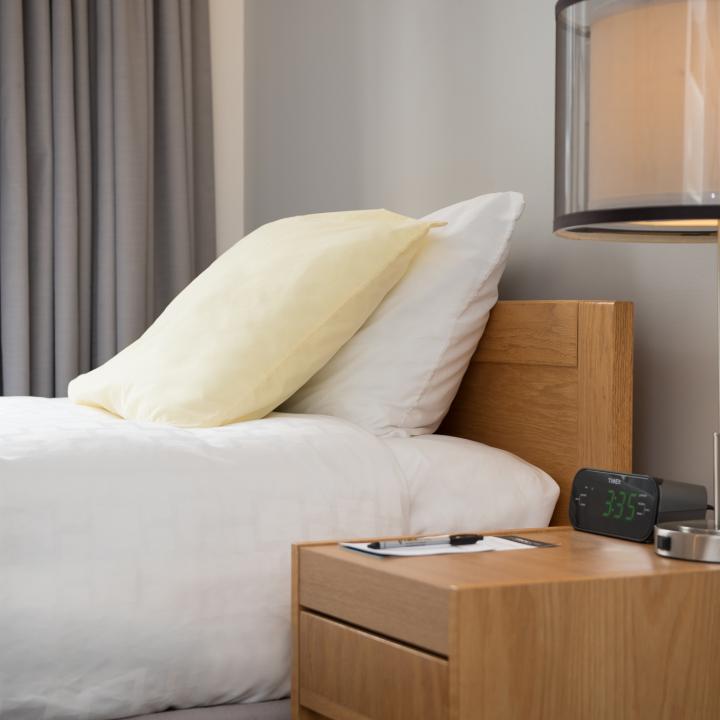 Need a room for
self-isolation?
Need rooms for self-quarantine?
A space to isolate due to exposure? 
Or returning to BC and need to carry out the remainder of your 14-day self-quarantine (after the mandatory 3-days in a government approved hotel)?
SPECIAL RATES AVAILABLE
YWCA Hotel Vancouver is offering a special self-quarantine rate to serve our community, flatten the curve and do our part!