Stay With Us
To Help Local
Communities
Our profits help fund critical YWCA programs and services for single moms and families. A loss in revenue means less dollars to help those in need. Please consider recommending us to your friends and family.
YWCA Hotel funds critical programs. Stay with us to help.
The YWCA Hotel is more than just a hotel. It is one of the YWCA Metro Vancouver's social enterprises, bringing in a steady source of income that directly supports our critical programs and services from housing, child care to single mothers' support groups to youth education and more.  
Our social enterprises are businesses with a community purpose and help us pursue our mission and contribute to the health of our communities. When you stay at YWCA Hotel Vancouver, you are directly supporting the many women, children and families who are accessing YWCA programs and services.
Loss in revenue means less dollars
to help those in need
When the COVID-19 pandemic struck, the tourism sector has seen some of the biggest drops, and the YWCA Hotel was experiencing our slowest years in our history. Normally our hotel would be filled-to-the-brim and bustling, but the pandemic had turned that number to a merely handful of rooms being occupied.  
The pandemic and economic downturn has significantly impacted our industry, and a loss in revenue for social enterprises like the YWCA Hotel, or  YWCA Health + Fitness means less dollars to help those in need. People are travelling again, but it would take years to recuperate the losses these past years. 
To support us, please consider recommending YWCA Hotel Vancouver to your family and friends who are visiting Vancouver.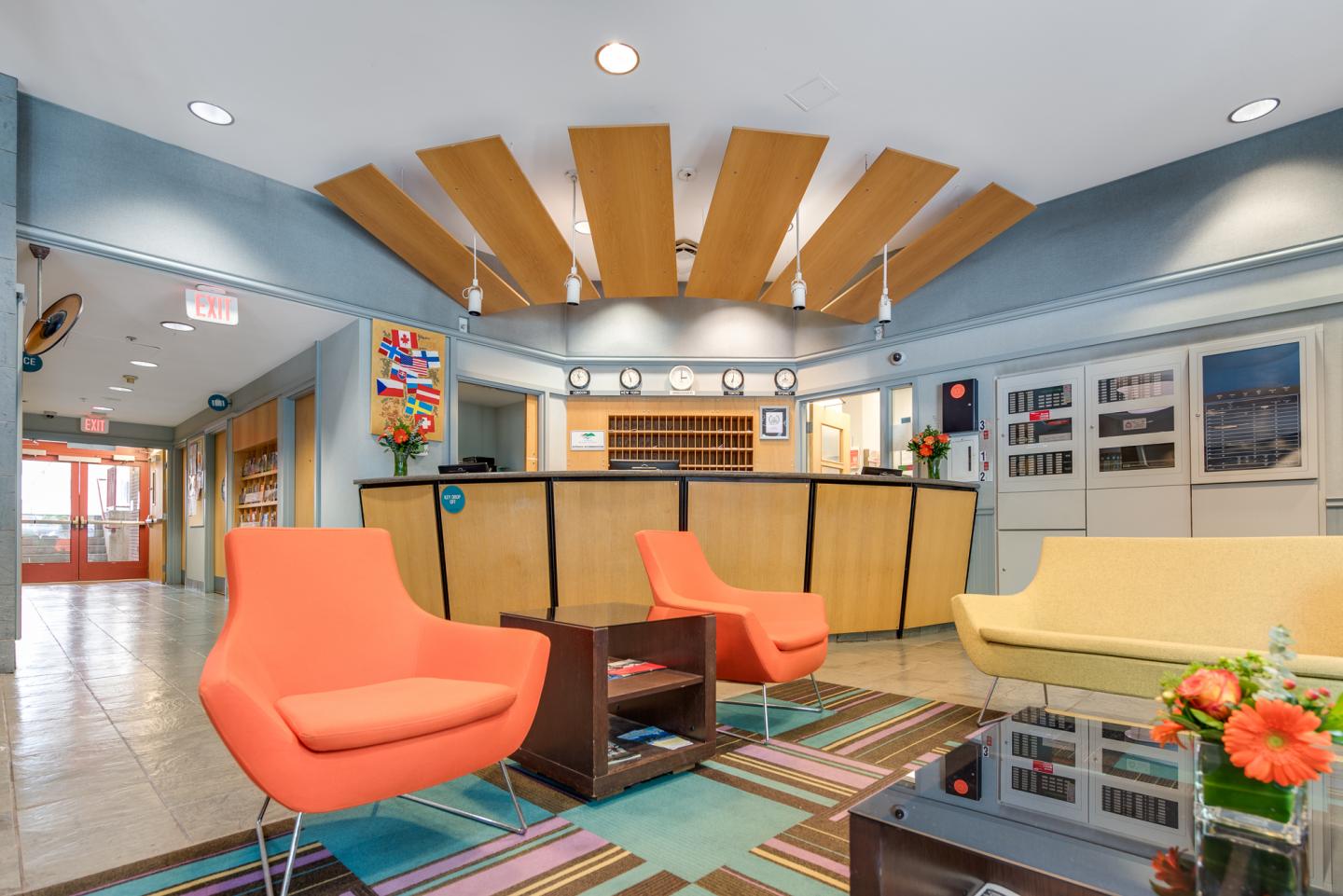 Photo of YWCA Hotel Vancouver's front desk.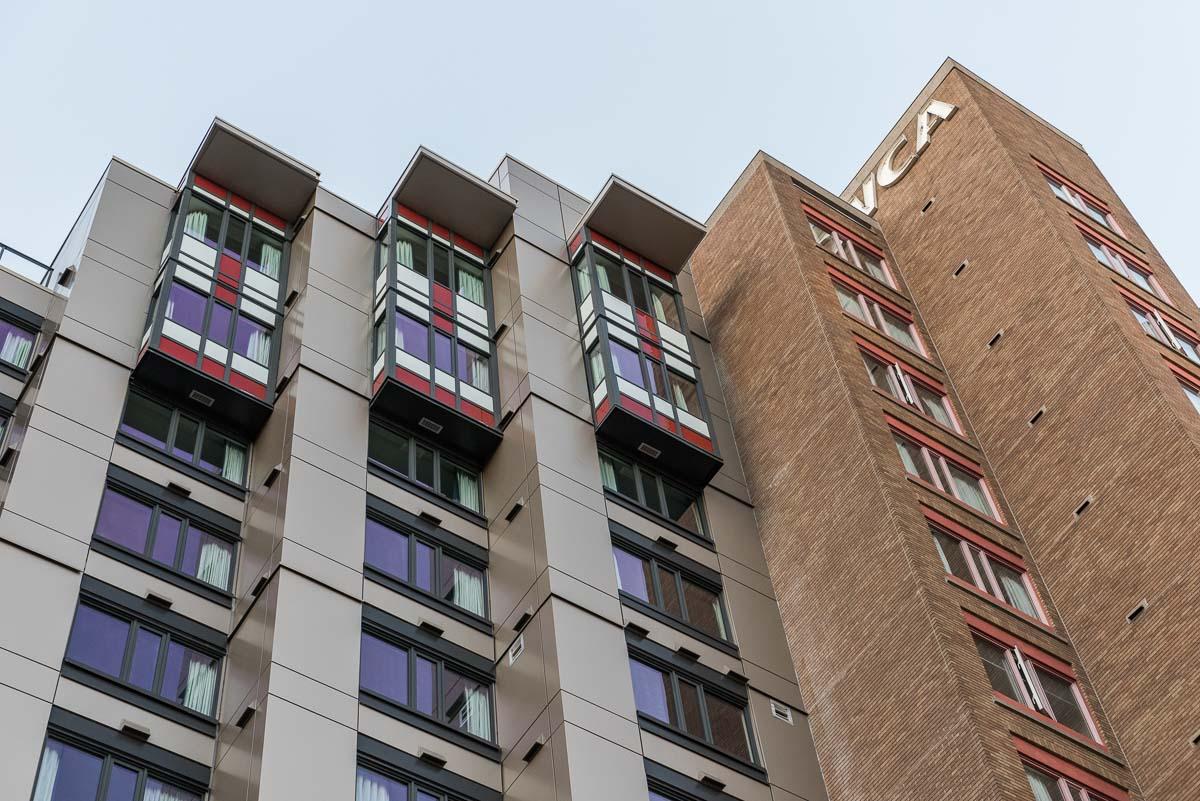 The YWCA Hotel building outside.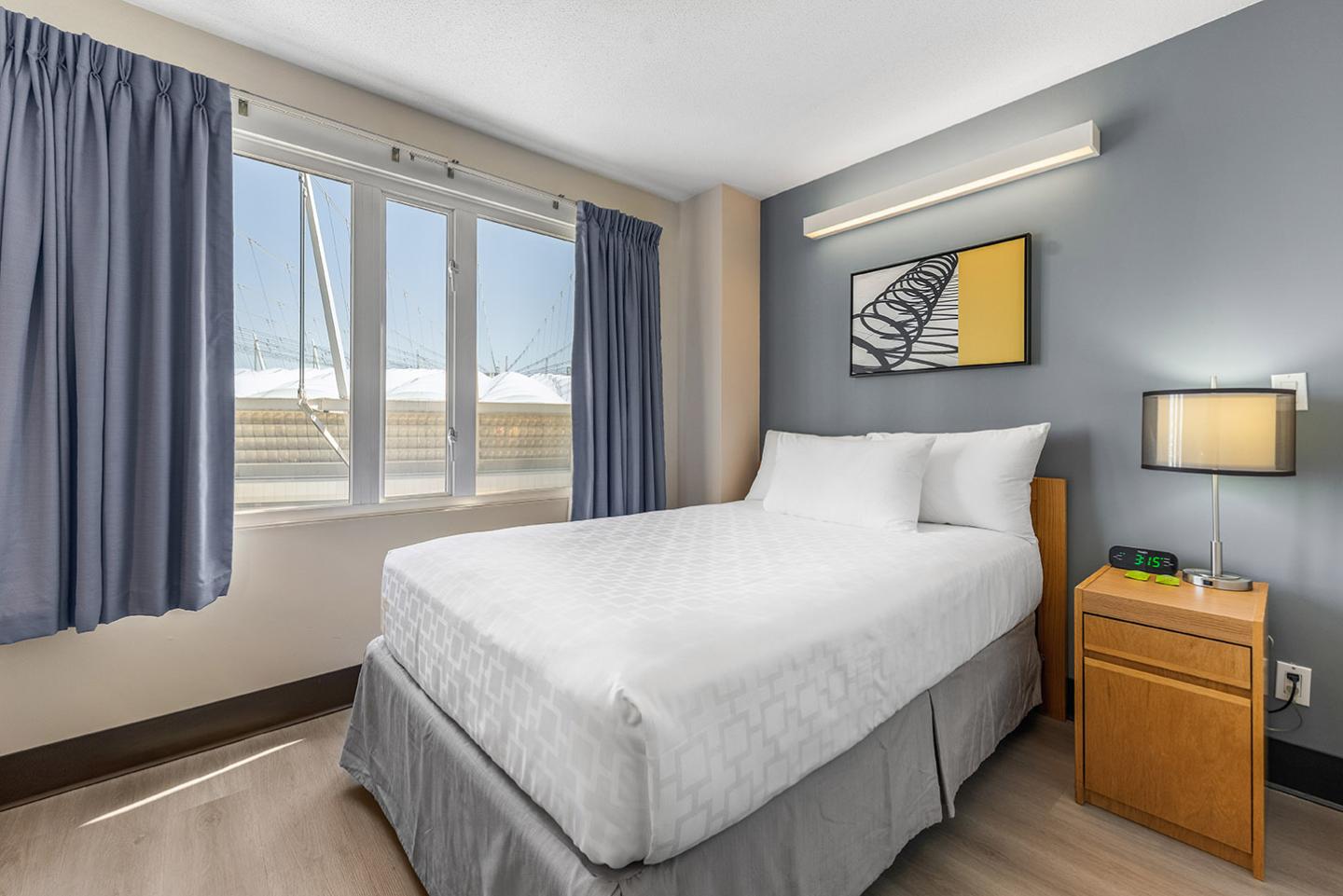 Photo of YWCA Hotel's Double Rooms.
We need all the support we can get
from travelers and the local BC community
The pandemic came during a time when our hotel was already undergoing construction and renovations.
At the time, we were hoping to expand and add newer rooms to bring in more revenue for our programs and services for the community, but COVID-19 meant many travelers didn't get a chance to check out our new rooms in our additional tower and the newly renovated rooms in our current tower. This also meant immense economic hardships for our property as our plan was delayed.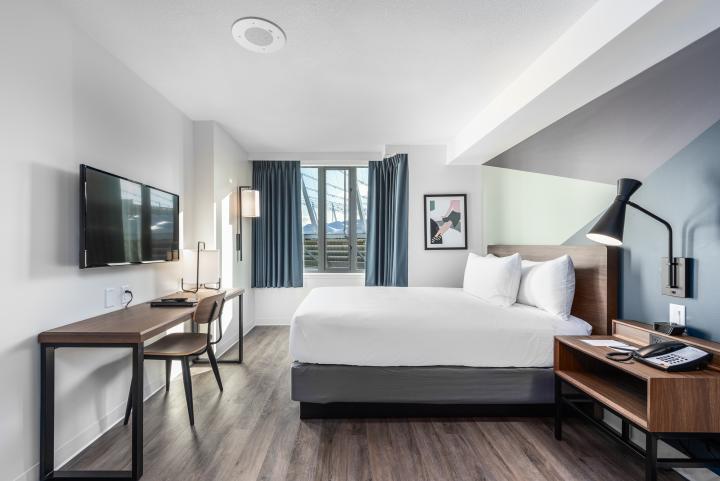 We need all the help we can get. Whether you're planning a staycation, or have family and friends who are visiting Vancouver, please support local and consider the YWCA Hotel Vancouver!
Check us out in the news