Vancouver is world-renowned for its natural beauty. Folks here in the Pacific Northwest love to spend time outdoors. With warmer weather on the horizon, we're excited to spend some time outside and visit some of the city's most stunning parks and gardens. Here are seven beautiful gems in Metro Vancouver.
Stanley Park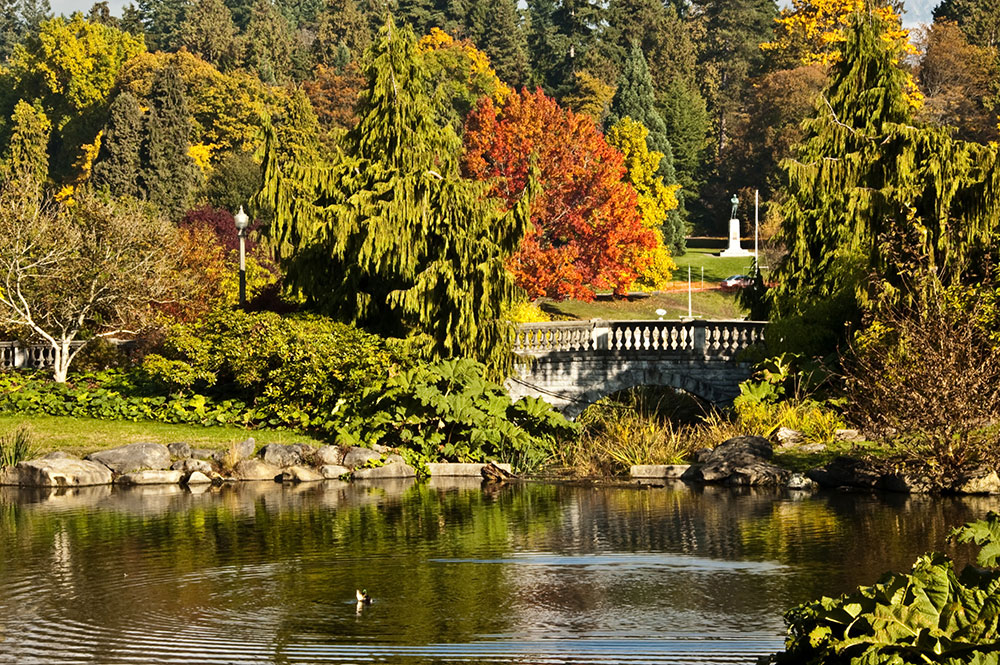 Photo of the entrance of Stanley Park by mgbutterfly on Flickr Creative Commons. https://flic.kr/p/aFFuFg
Easily accessible from Downtown Vancouver by bus, bike or on foot, Stanley Park is the ideal place to spend a sunny day. There are many beautiful spots in the park to have a picnic, attractions to visit and fun activities to do. Those interested in nature can visit the rose garden, explore the rainforest or lay a blanket out on one of the beaches. If you want to get active in the park, walk, run or jog along the seawall or swim at Second Beach Pool. Our favourite attractions include the Totem Poles, the Vancouver Aquarium and Prospect Point.
>> Directions to Stanley Park from YWCA Hotel Vancouver
Queen Elizabeth Park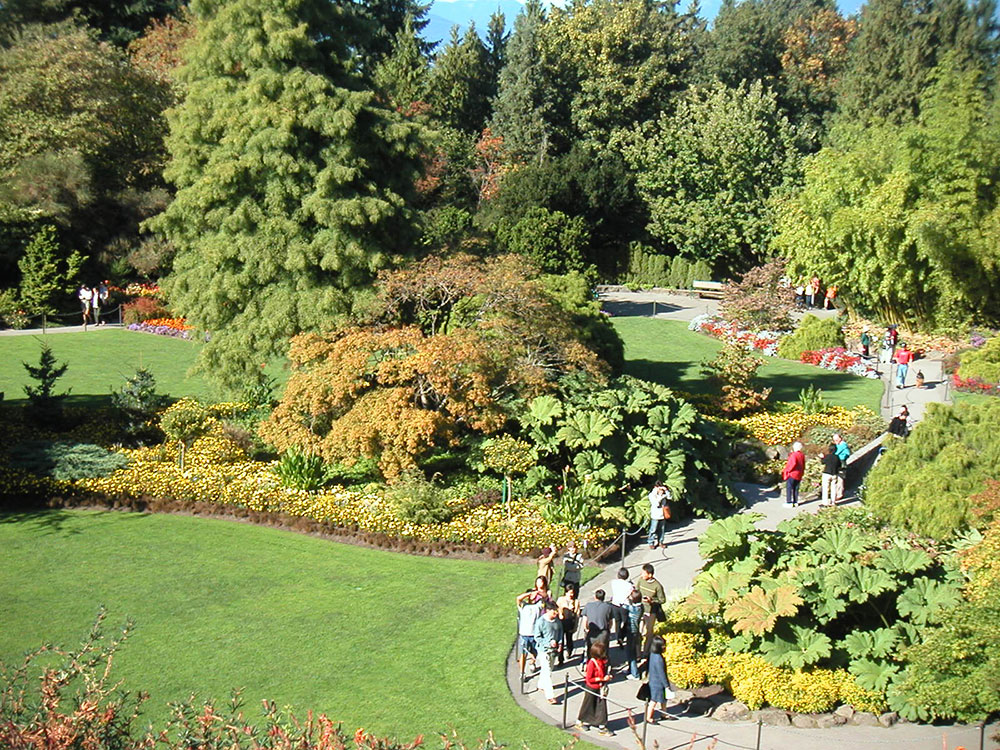 Photo of Queen Elizabeth Park by Russil Wvong on Flickr Creative Commons. https://flic.kr/p/j7nG1
Vancouver's highest point is located in this park. Queen Elizabeth Park offers spectacular views of the city skyline and mountains. Nature lovers can enjoy wandering around the arboretum, quarry garden and the rose garden. There are also a wide range of recreational activities in the park from tennis to pitch and putt to roller hockey or basketball. Have a seat in the park plaza to take in the scenery and the "Dancing Waters" fountain. The park is also home to the Bloedel Conservatory and the Seasons in the Park restaurant.
>> Directions to Queen Elizabeth Park from YWCA Hotel Vancouver
UBC Parks and Gardens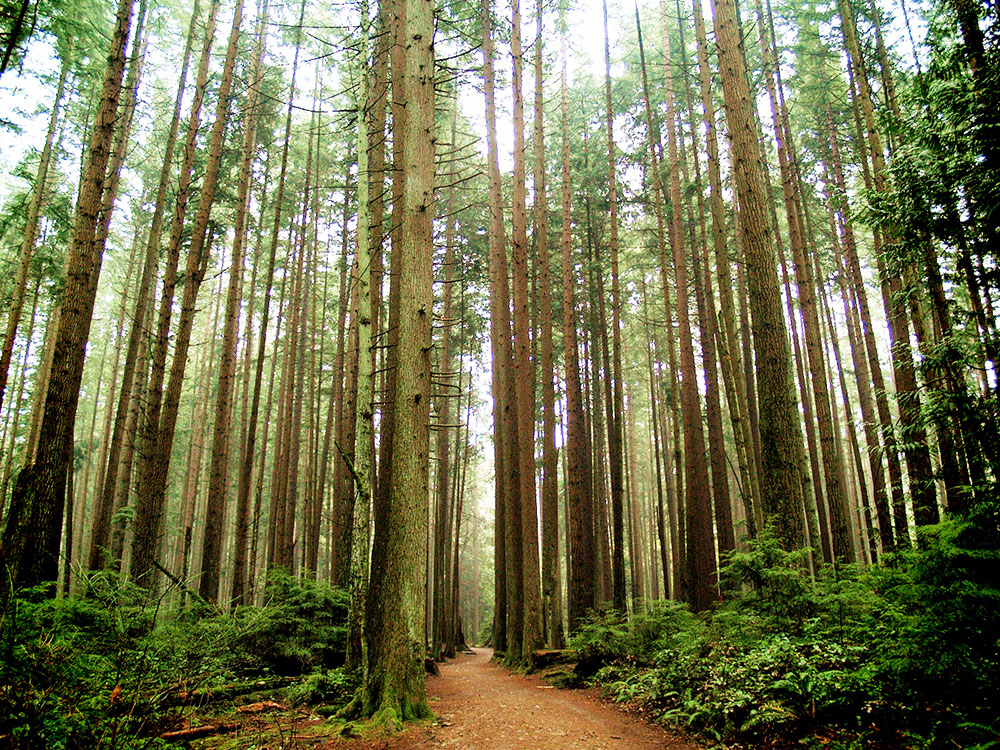 Photo of Pacific Spirit Park by Viv Lynch on Flickr Creative Commons. https://flic.kr/p/rGT4CW
The University of British Columbia and the UBC Endowment Lands offers plenty of natural beauty. Pacific Spirit Park is a great spot to go for a hike, run or bike ride. Its many trails course through the rainforest and along beaches. Pick up a map and visitor guide at the Park Centre (located at at 4915 West 16th Avenue).
>> Directions to Pacific Spirit Regional Park Centre from YWCA Hotel Vancouver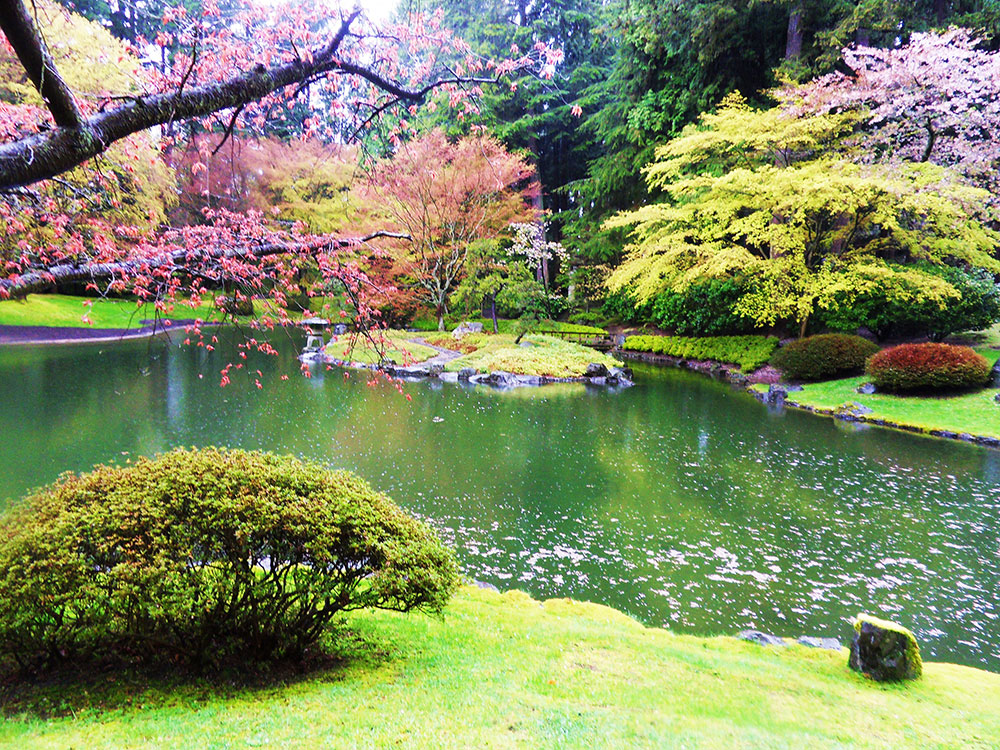 Photo of Nitobe Memorial Garden by Jennifer C. on Flickr Creative Commons. https://flic.kr/p/9MWG9C
UBC also has spectacular gardens that you can explore: the UBC Botanical Garden, and its off-site attraction the Nitobe Memorial Garden. The Botanical Garden offers a great diversity of plants and sections, as well as the Greenheart Treewalk. The Nitobe Memorial Garden is a traditional Japanese tea and stroll garden. Every stone, tree and shrub has been placed to reflect harmony, and to balance the masculine and feminine forces among the natural elements. It even rated among the top five Japanese gardens outside Japan.
>> Directions to UBC Botanical Garden from YWCA Hotel Vancouver
>> Directions to Nitobe Memorial Garden from YWCA Hotel Vancouver
Dr. Sun-Yat Sen Park and Classical Chinese Garden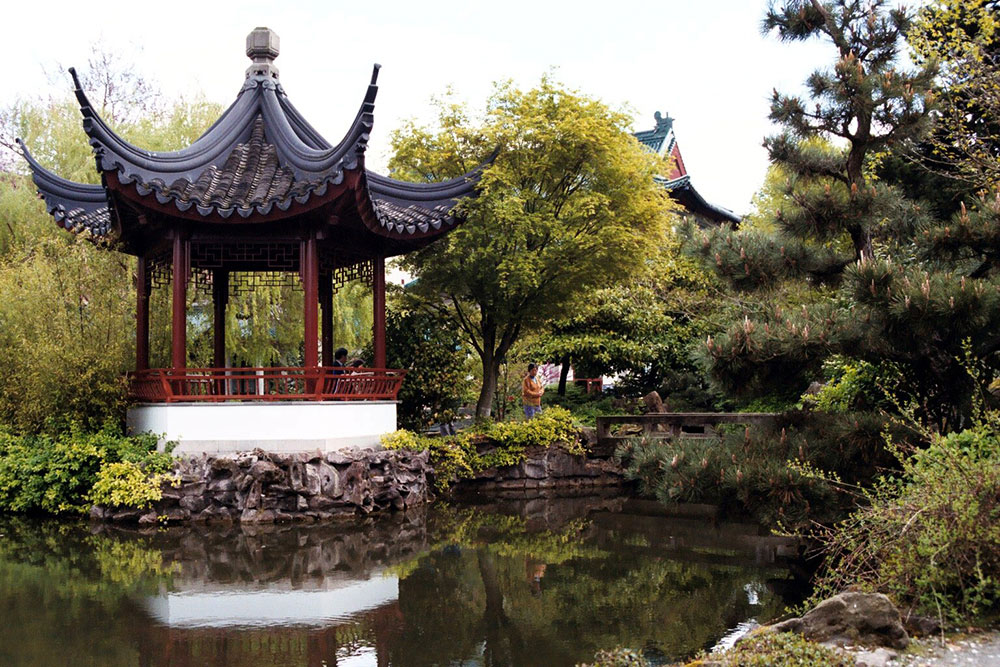 Photo of Dr. Sun-Yat Sen Park and garden by Christina B Castro on Flickr Creative Commons. https://flic.kr/p/rBzio
This downtown oasis is the first garden of its kind outside of China, and follows the tradition that reached its peak in the Ming Dynasty (1368-1664). The Garden is built based on the harmony of its four main elements: rock, water, plants and architecture. With its asymmetrical arrangement of rocks and plants, its winding paths and corridors, and the vistas that overlook its courtyards, the garden emulates the rhythms of nature.
Right next to the garden is Dr. Sun-Yat Sen Park is a City of Vancouver public park that offers the peaceful experience of the garden for free. Enjoy a picnic under the weeping willow tree.
>> Directions to Dr. Sun-Yat Sen Park and Garden from YWCA Hotel Vancouver
VanDusen Botanical Garden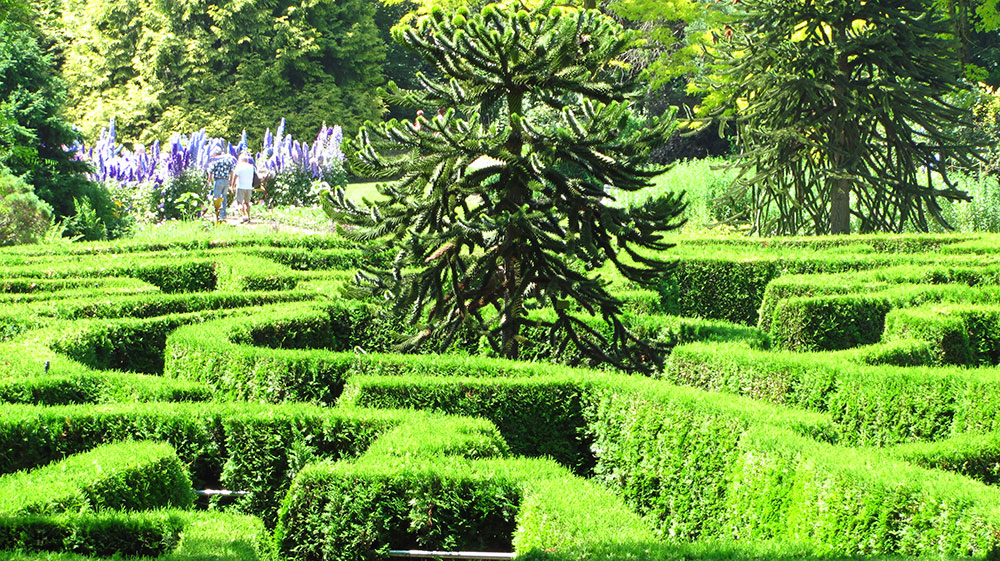 Photo of VanDusen Botanical Garden by Flickred! on Flickr Creative Commons. https://flic.kr/p/cEaXt9
Located near Queen Elizabeth Park, VanDusen consists of 22 stroller- and wheelchair-accessible hectares of beautiful landscapes and opportunities to view wildlife. The plant species represent ecosystems ranging from the Himalayas to the Mediterranean, from Louisiana swamps to the Pacific Northwest. Even the visitor's center is an attraction to admire. Its design is inspired by the orchid, and is one of Vancouver's most sustainable and iconic buildings.
>> Directions to VanDusen Botanical Garden from YWCA Hotel Vancouver
Ambleside Park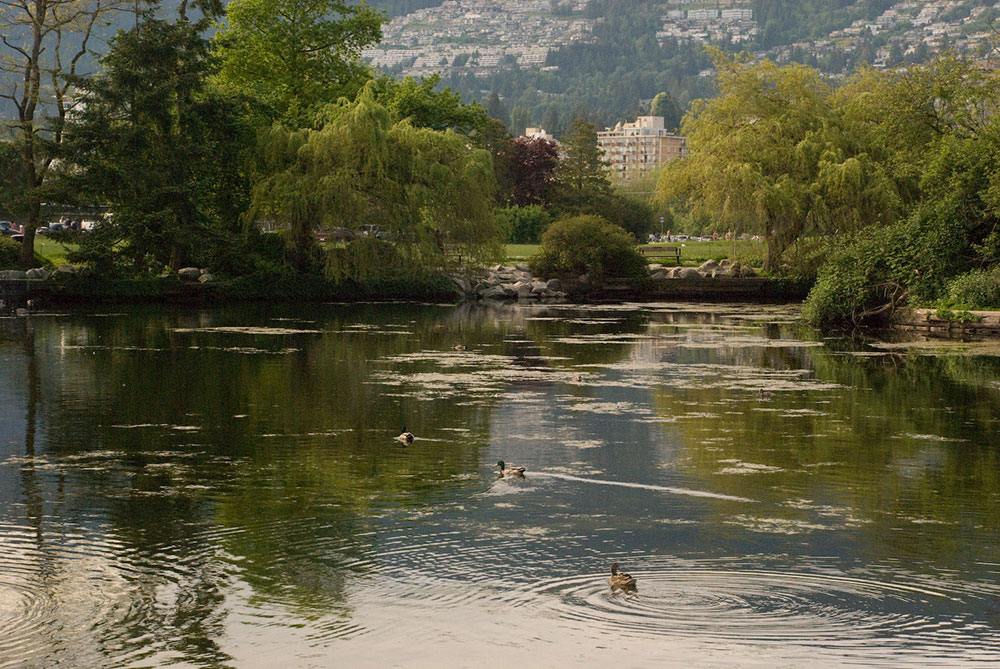 Photo of Ambleside Park by dani0010 on Flickr Creative Commons. https://flic.kr/p/4SL6Eb
Ambleside is located in West Vancouver, across the Burrard Inlet from downtown Vancouver. The park offers many attractions for visitors interested in physical activity, including a 600-metre long sandy beach with volleyball nets, trails, skateboard park, pitch and putt and more. At the duck pond, look out for the rare green heron in the spring and summer. This is the only known nesting site on Vancouver's North Shore. You can also relax and enjoy the scenic views of Stanley Park, the Lions Gate Bridge and the Vancouver skyline. Sit, bask in the sunshine and watch the ships sail by on a summer day.
>> Directions to Ambleside Park from YWCA Hotel Vancouver
Deer Lake Park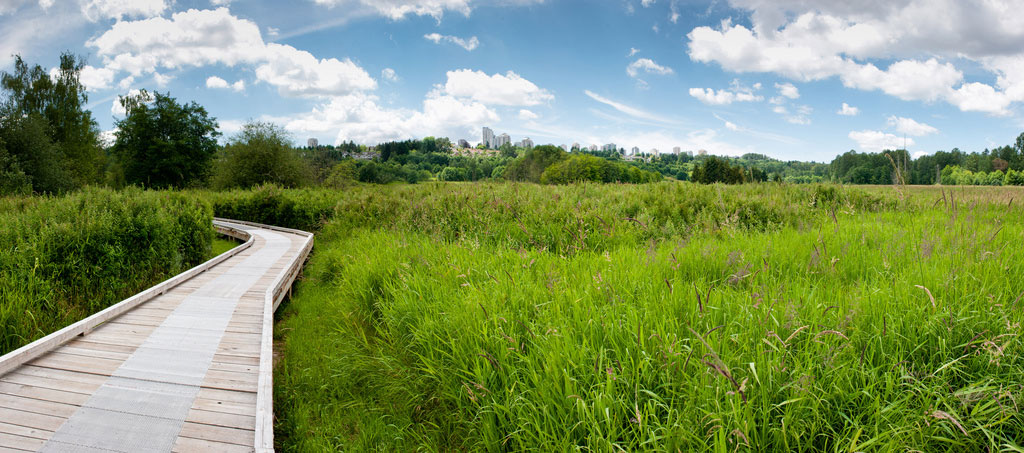 Photo of Deer Lake Park by Kenny Louie on Flickr Creative Commons. https://flic.kr/p/a2aDKg
Deer Lake Park offers more than beautiful natural scenery; it is also the hub for arts and culture for the City of Burnaby. Deer Lake Park is home to the Burnaby Art Gallery, Shadbolt Centre for the Arts and Burnaby Village Museum. Hungry? Have a bite at the historic Hart House Restaurant. You can even rent a rowboat to take out on the lake to enjoy the birdlife and enjoy outdoor concerts and festivals in the summer.
>> Directions to Deer Lake Park from YWCA Hotel Vancouver