9 Vancouver Virtual Tours and Online Sightseeing Ideas
As global communities do their part and stay home during this pandemic, we are also stowing away our travel plans to #exploreBClater and help ease the situation for our community and health heroes.  
While physical distancing is in effect, we want to find a better way to satisfy our wanderlust. So, can we travel without leaving our homes?   
Well it looks like travelling digitally is also a great option when you are unable to visit the real deal in person. Here are some ways for travel enthusiasts to explore Vancouver without leaving their home.
Take a Vancouver Art Gallery virtual tour 
With the help of Google Street View, you can now cruise the hallways of the Vancouver Art Gallery (VAG) just like you would in person. The virtual tour offers a spectacular Douglas Coupland exhibit that happened in 2014. Browse from room to room and check out these masterpieces with a click of your mouse. 
>> Take the tour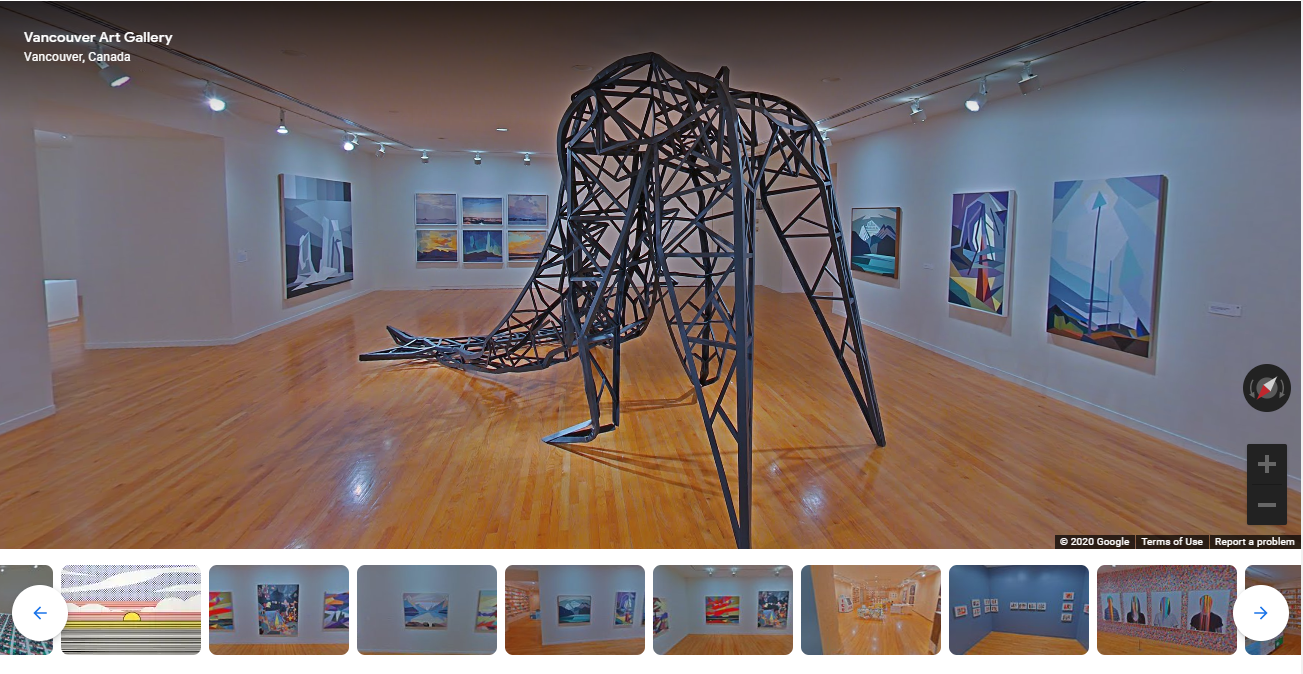 View the Vancouver Aquarium live cams 
Missing our cuddly otter or penguin friends from the Vancouver Aquarium? Don't worry because you can see them straight from Vancouver Aquarium's Otter Cams and Penguin Cams. Watch sea otters eat and play, penguins waddle, and jellies float peacefully by from the comfort of your own home 
>> Watch the live cams 
Take a tour of Vancouver by drone 
Lush greens, majestic mountains and a gorgeous sea to sky backdrop, these aerial shots of Vancouver will make you feel like you're right there in Vancouver. Sit back and enjoy the tour.
>> View Vancouver Downtown aerial shots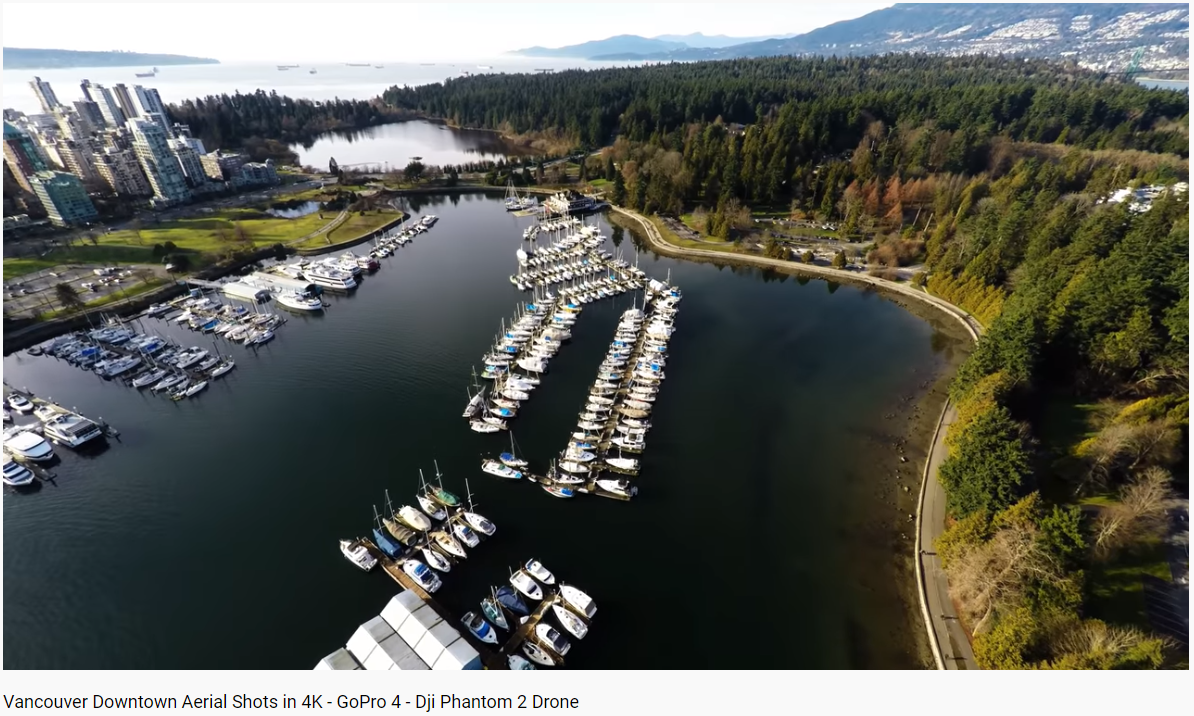 >> View Vancouver scenic drone tour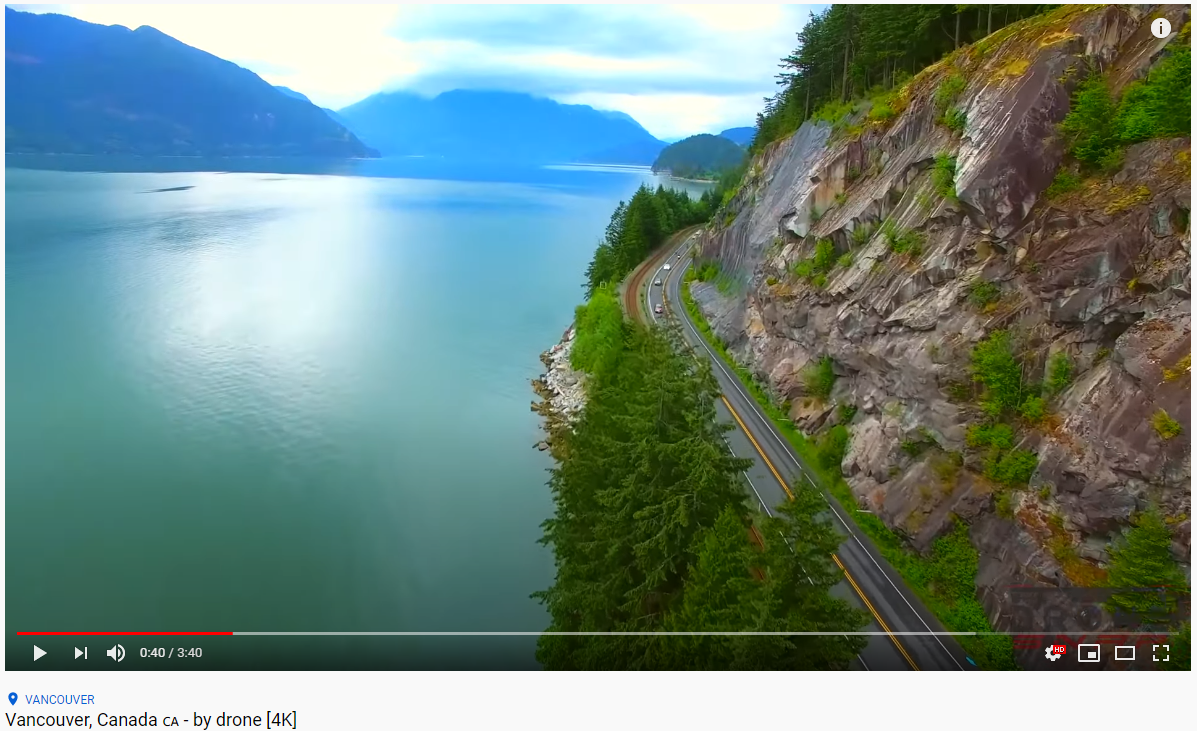 Hop on a UBC Virtual Tour 
The University of British Columbia (UBC) is surrounded by forests and breathtaking ocean views that enhance this remarkable campus. Gardens decorate the vicinity including the notable Nitobe Memorial Garden which is considered to be one of the top five Japanese Gardens located outside of Japan. This campus is also home to the UBC Botanical Garden, where you can explore plants from all over the world in this quiet place of beauty. Another incredible facility is the Beaty Biodiversity Museum which contains Canada's largest blue whale skeleton!
View this gorgeous Vancouver campus from anywhere in the world. Tour the Nitobe Memorial Garden, the Biodiveristy Museum, residences, recreational facilities, lecture halls, academic buildings, and more.
>> Take the Virtual Tour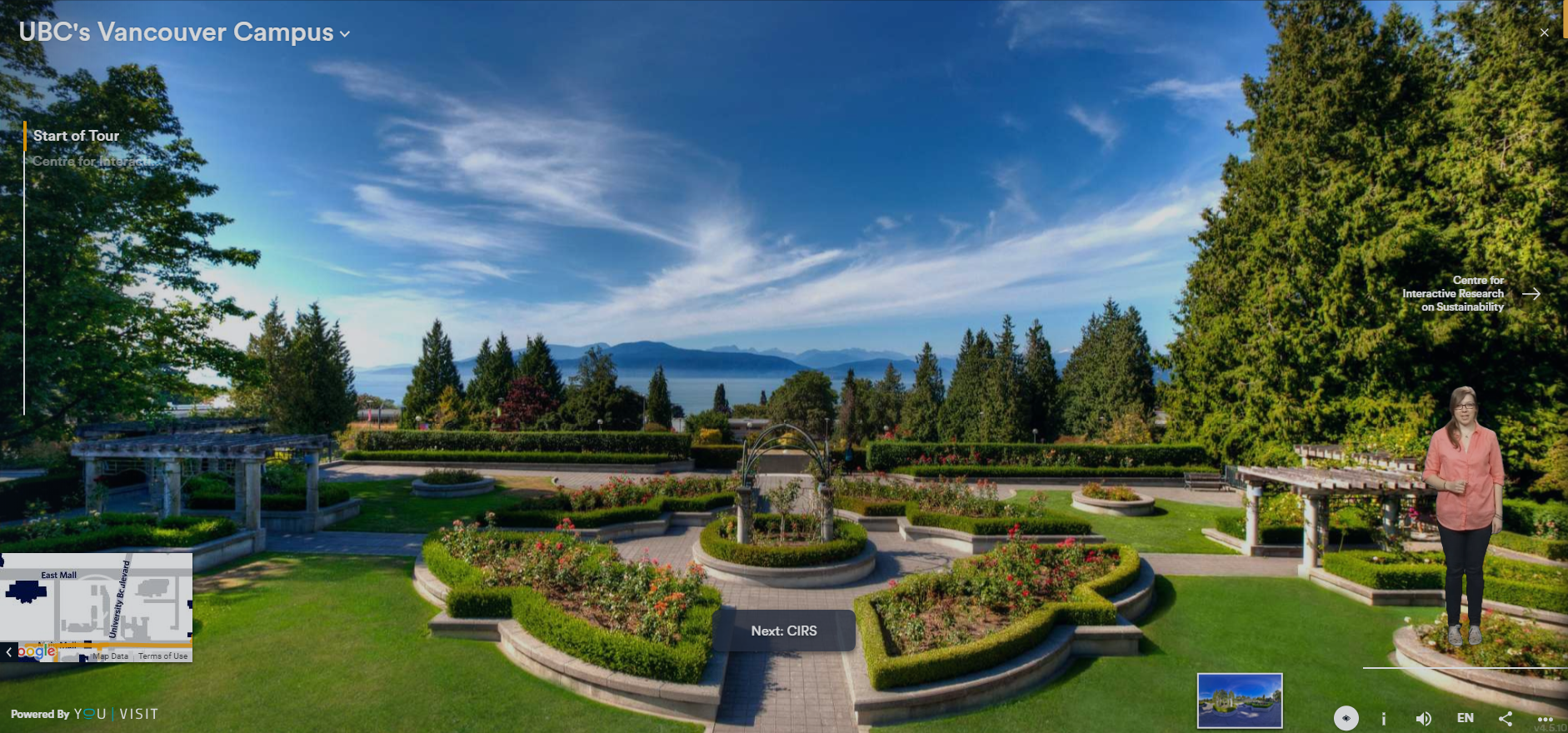 Science World Online 
Discover the wonders of science with Science World's online films and stay at home fun. Explore the infinite wonders of our universe, discover the world with documentaries like 'Dinosaurs Alive!' or 'Mummies: Secrets of the Pharaohs'. The nonprofit also provides many stay-at-home science activity ideas and resources to bring the dome to your home.
>> Explore the science world films online 
>> Plan some easy stay-home activities with Science World at home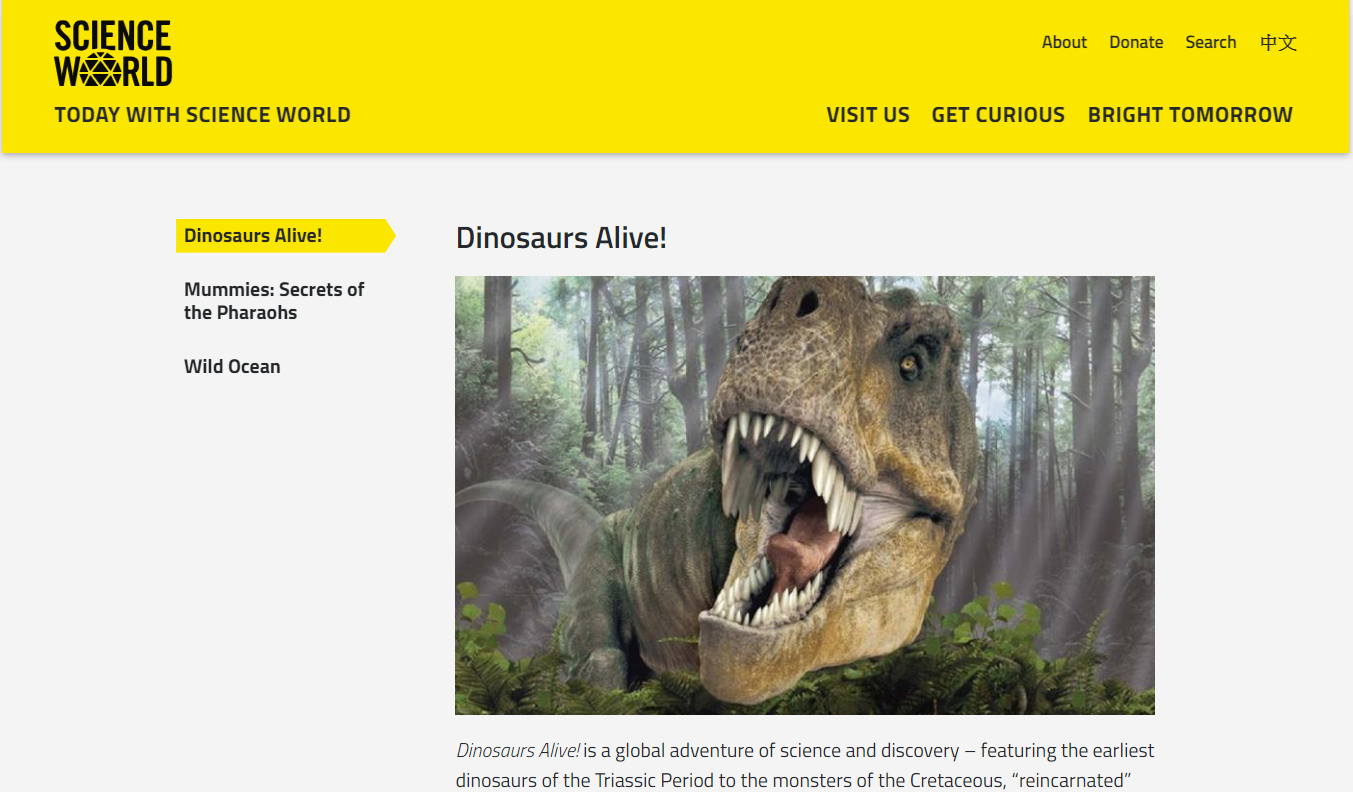 Vancouver Symphony Orchestra Livestream 
The Vancouver Symphony Orchestra offered up a virtual finale this afternoon to its ongoing Beethoven Festival – The BeethovenFest Virtual Finale. VSO music director Otto Tausk conducted the orchestra with pianist Saleem Ashkar in a performance of Beethoven's Piano Concerto No. 4 and Sixth Symphony Pastorale.
>> Watch the VSO livestream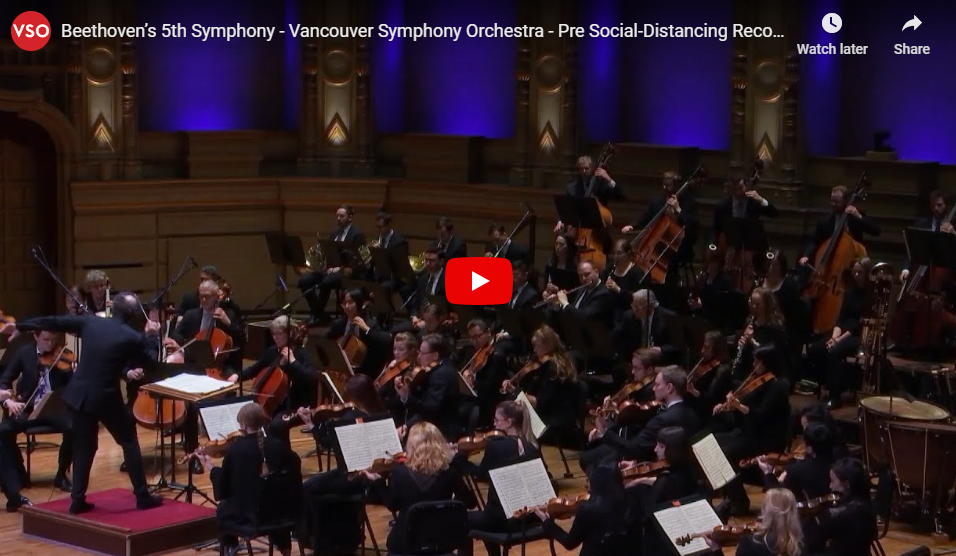 The Stanley Park Heron Cam 
Watch the Pacific Great Blue Herons live from Stanley Park! According to the City of Vancouver, Stanley Park is one of North America's largest urban heron colonies. The live-stream offers a birds-eye view of 40 nests, which is available until the end of breeding season in August. Viewers are also able to take control of the camera and zoom in on multiple nests, giving them different vantage points to capture the herons as they grow over the next six months. 
>> Watch the Heron Cam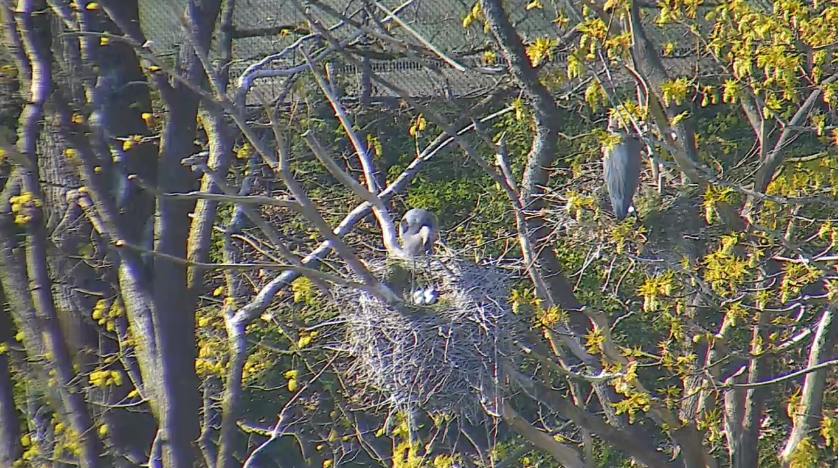 Grouse Mountain Bear Cam 
Thanks to Grouse Mountain's live webcam feed, you can catch how two B.C. bears hibernate during the winter. The camera is placed inside their hibernation den and uses infrared technology that enables us to see the bears without disturbing their daily activities.​
>> Watch the bear den cam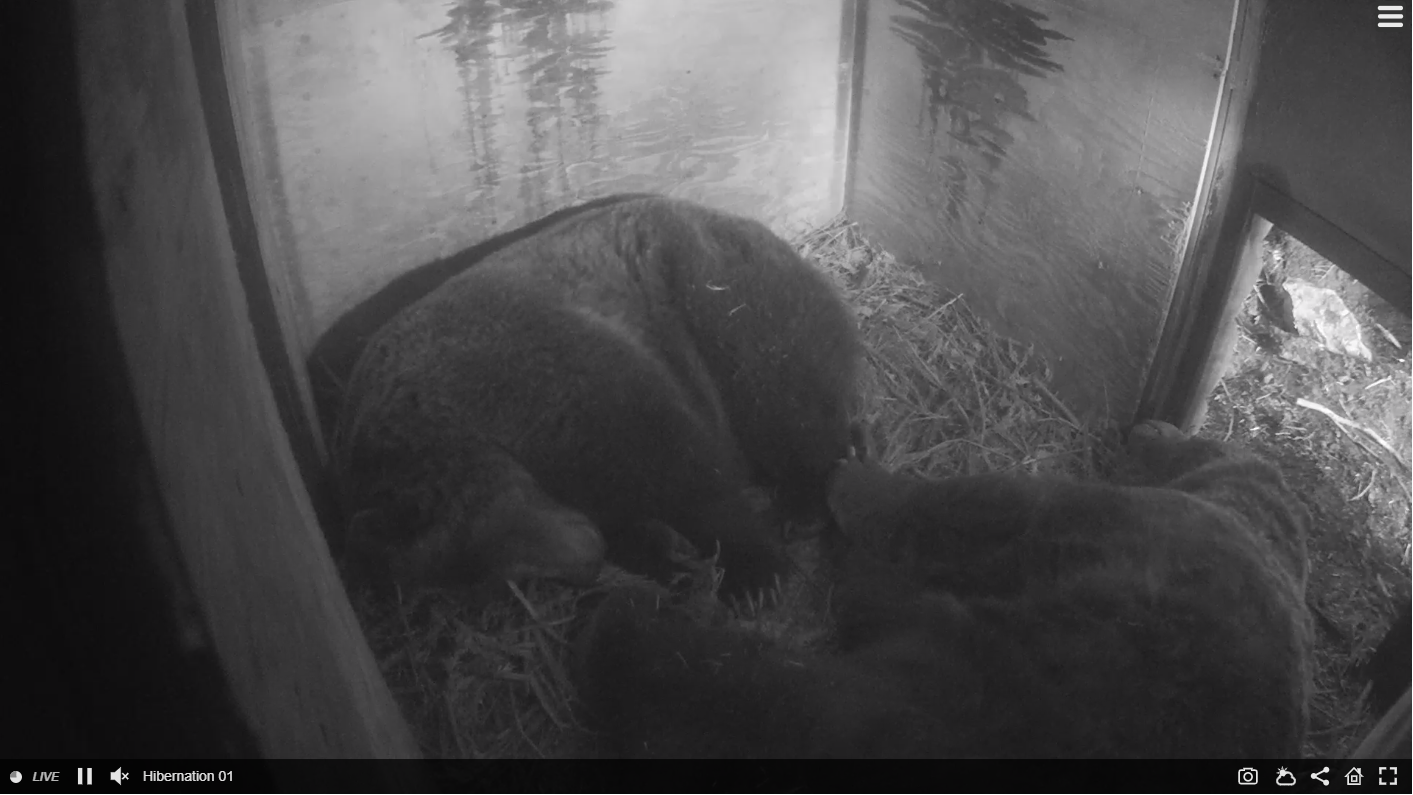 Bill Reid Gallery online collection 
The Bill Reid Gallery of Northwest Coast Art features the extraordinary work of Bill Reid as well as contemporary art by other Northwest Coast artists and have made multiple pieces viewable online.
Bill Reid was one of Canada's most important artists. Working in many mediums, he was a master goldsmith, sculptor and writer. Bill Reid was the pivotal force in introducing to the world the great art traditions of the indigenous people of the Northwest Coast.
>> Check out the online collection