Best places for visitors to rent a paddleboard, kayak or canoe in Vancouver
Wanting to do some water activities but not sure about where you can conveniently rent gear while staying close to the city? We have some suggestions for all the adventurers who want to shop and paddleboard on the same day! Below is a list of some awesome places we recommend.
Granville Island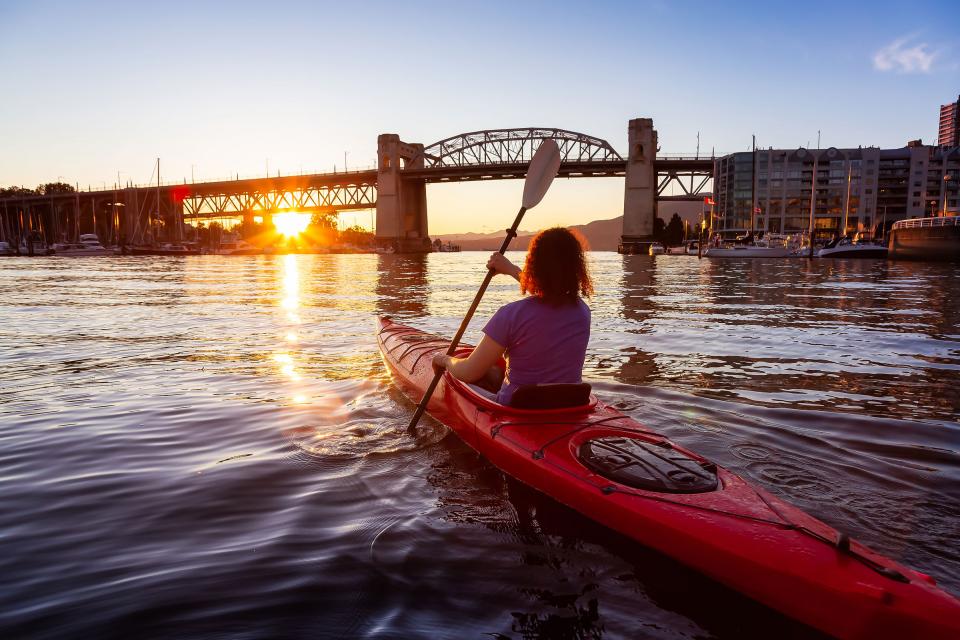 Granville Island is a destination itself, with local farmers markets, artisan shops and great food. Paddling nearby definitely is convenient and gives you ton of choices! From exploring the inlet to even venturing out to English Bay and Kitsilano, there's a lot for you to see. Located on Granville Island, the flagship location of Vancouver Water Adventures offers kayaks, paddle boards, seadoos (jetskis), boat tours and paddle lessons.
Vancouver Water Adventures
Address: 1812 Boatlift Lane, Granville Island, Vancouver
(See directions from YWCA Hotel Vancouver)
False Creek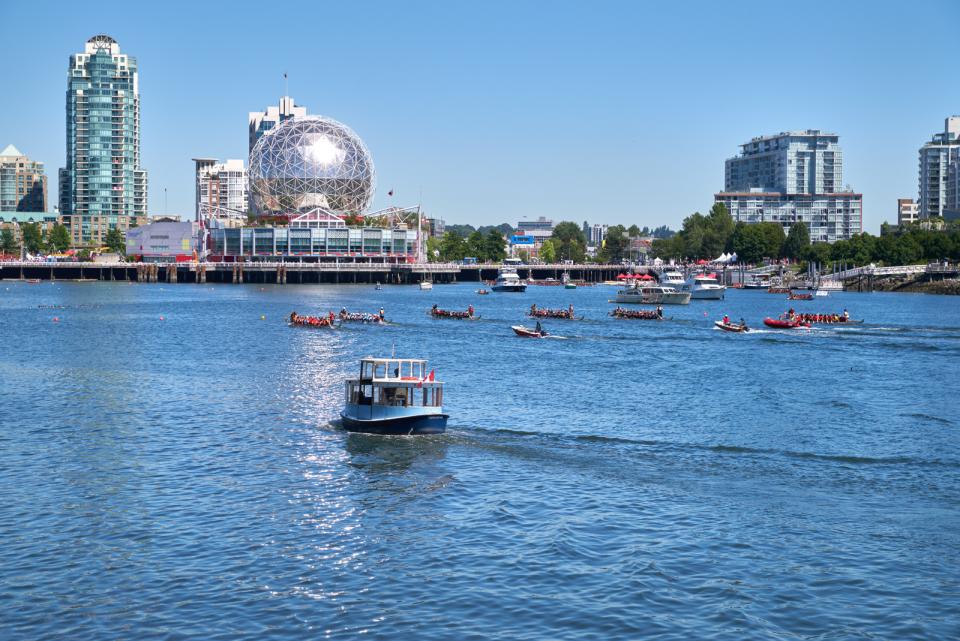 False Creek is a body of protected water in the heart of the city surrounded by views of Science World, BC Place, and the narrow inlet dividing Yaletown and Olympic Village. Many Dragon Boat and kayak lessons start out here! It's definitely a great place for beginners with less motorboat traffic. Creekside Kayaks usually offers single and tandem kayak rentals and dragon boat, canoes, paddleboard and kayaking lessons.
Creekside Kayaks
Address: 1 Athletes Way, Vancouver
(See directions from YWCA Hotel Vancouver)
Jericho Beach Park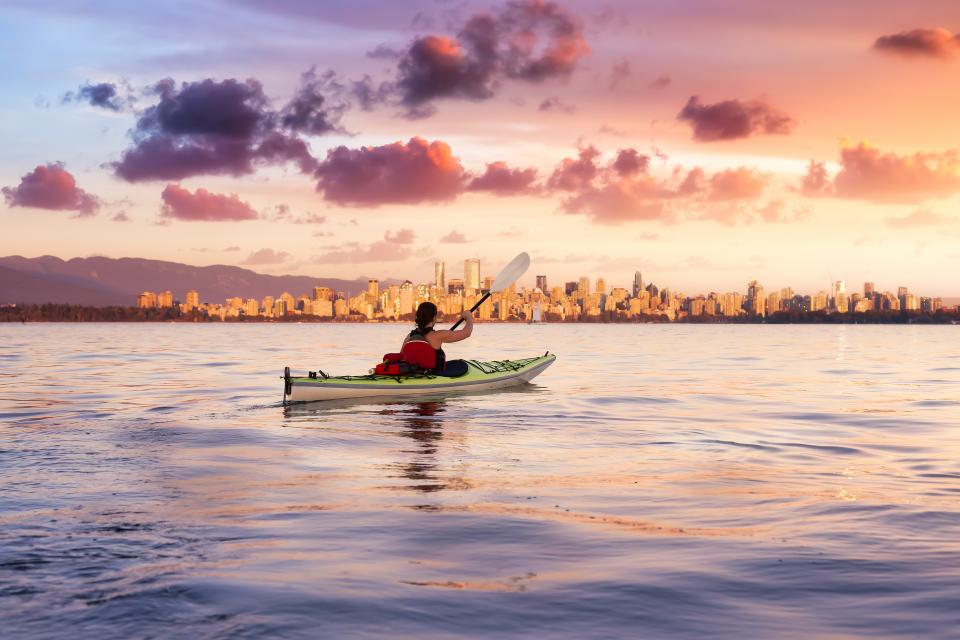 Off the beaches of Spanish Banks, Jericho Beach is a nice place for a casual paddle with scenic views of the Pacific Spirit Park that opens up into the sea. There are lots of great options to rent from. Windsure Adventure Watersports features windsurfing, paddleboards, skimboards and offers lessons and rentals. Jericho Beach Kayak Centre offers kayak and surfski rentals, lessons and tours. Mac Sailing offers dinghy rentals and lessons.
Windsure Adventure Watersports, Jericho Beach Kayak Centre, Mac Sailing
Address: 1300 Discover St., Vancouver
(see directions from YWCA Hotel Vancouver)
Kitsilano Beach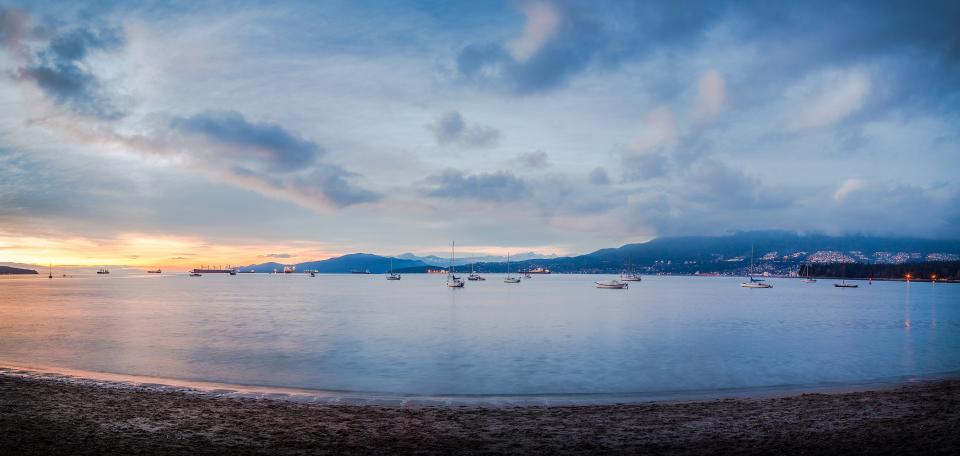 Kitsilano Beach is a fan favourite. Locals love to head out to Kits for some beach volleyball, or just to hangout on a nice, sunny day! Paddling in either direction from Kits beach offers different waterfront views, with options to check out Vancouver's waterfront properties or prime views of Vancouver's downtown areas. The Vancouver Water Adventures outpost at this location offers kayaks and paddleboards and is located at the far North End of the Beach on the Sand beside the Basket Ball Courts.
Vancouver Water Adventures
Kitsilano Beach
(See directions from YWCA Hotel Vancouver)
Deep Cove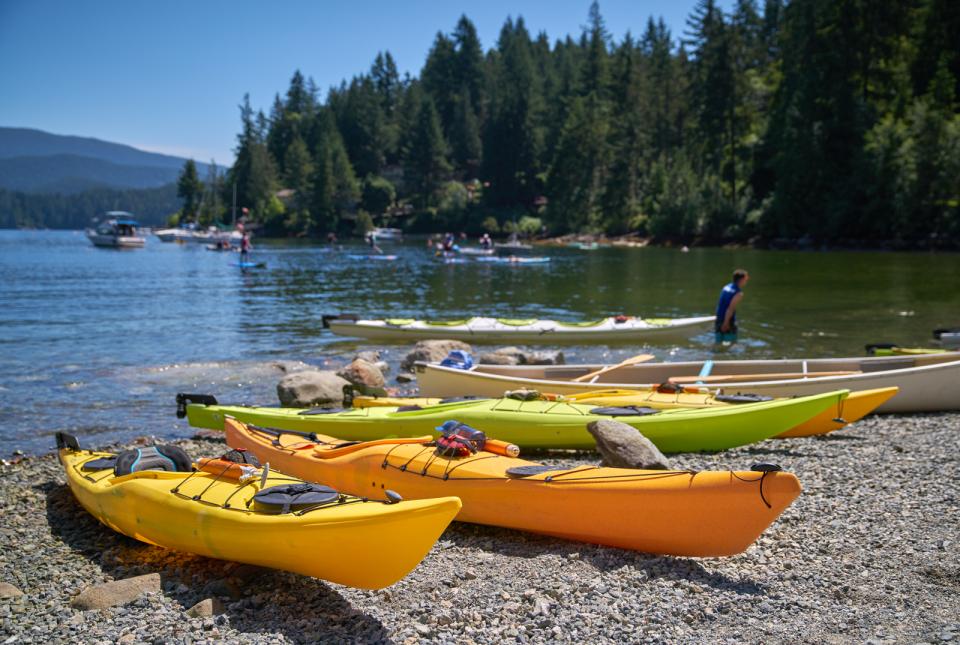 A bit further out from downtown but the calmer waters at Deep Cove makes it a perfect destination for beginners. The views are stunning and worth the commute. Say Nuth Khaw Yum Provincial Park protects the shores of this amazing 18 kilometer fjord extending from Burrard Inlet in Vancouver. Deep Cove Kayak Centre offers kayak, paddleboards and canoe rentals, as well as a variety of lessons and tours.
Deep Cove Kayak Centre
Address: 2156 Banbury Rd, North Vancouver, BC
(See directions from YWCA Hotel Vancouver)
Cates Park
Just a 5-minute drive from Deep Cove, Cates Park Paddling Centre offers an excellent location to both kayak and paddleboard in North Vancouver. The ancestral name for this land is Whey-Ah-Whichen which means 'faces the wind'. Cates Park has great importance to the Tsleil-Waututh people. It was used as a small village during the spring and summer months to hunt and gather the natural resources such as wild game, berries, flora and fauna. Today the Tsleil-Waututh people use the park for cultural events, ceremonies and to run one part of the Takaya Tours kayak operations. If you want a richer cultural experience, book a tour with a Tsleil-Waututh guide through Takaya Tours.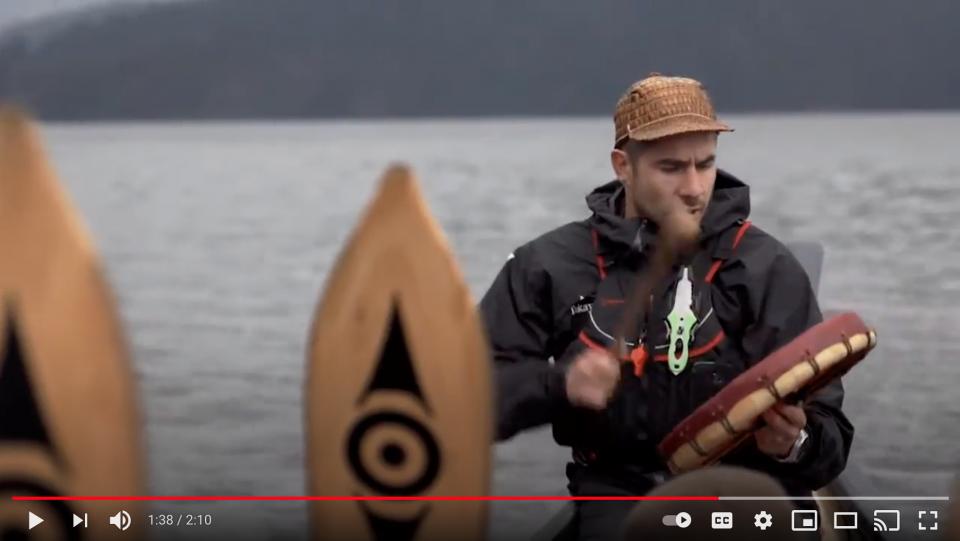 Cates Park Paddling Centre
Address: 4141 Dollarton Hwy, North Vancouver
(See directions from YWCA Hotel Vancouver)