Exploring Vancouver: A Guide to Our City's Areas and Neighbourhoods
Exploring Vancouver: A Guide to Our City's Areas and Neighbourhoods
Vancouver, a city known for its breathtaking landscapes and diverse culture, is also home to a mix of vibrant neighbourhoods. From historic charm to cute markets and picturesque waterfronts, each neighbourhood offers a unique experience for visitors. We're highlighted a few areas close to the downtown core and the YWCA Hotel. Let's discover some of Vancouver's most iconic neighbourhoods together!  
Gastown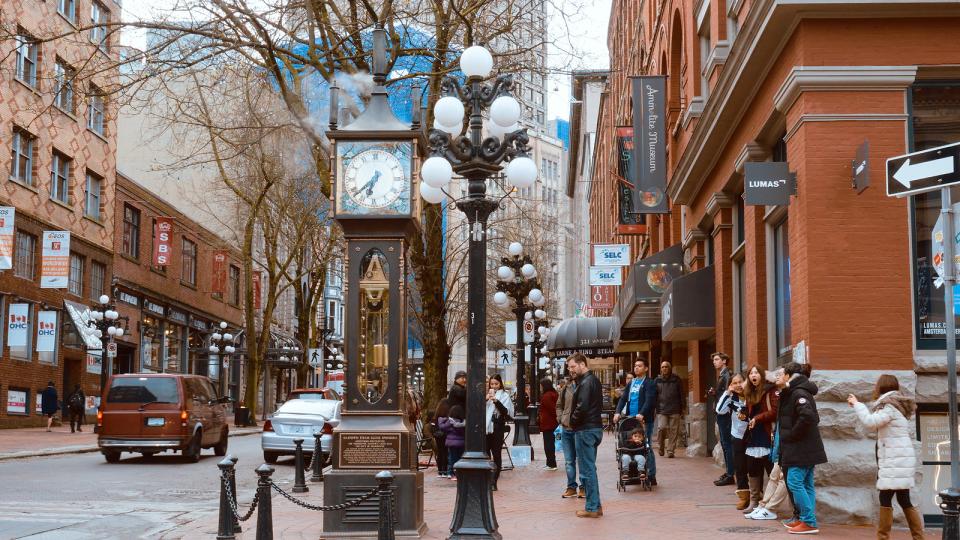 Gastown, effortlessly combines the allure of its rich history with a vibrant modern atmosphere. As you wander through its cobblestone streets, you'll be captivated by the enchanting blend of Victorian architecture and contemporary establishments. Don't miss the iconic steam-powered Gastown Clock, an emblem of the area.  
Indulge in a diverse culinary journey, as Gastown boasts a plethora of trendy restaurants, cozy pubs, and stylish cocktail bars to satisfy any palate. In addition to its culinary delights, Gastown is a haven for art enthusiasts, with its collection of unique boutiques, art galleries, and antique shops that contribute to the neighbourhood's undeniable artistic charm. 
>> Directions to Gastown from YWCA Hotel Vancouver
Davie Village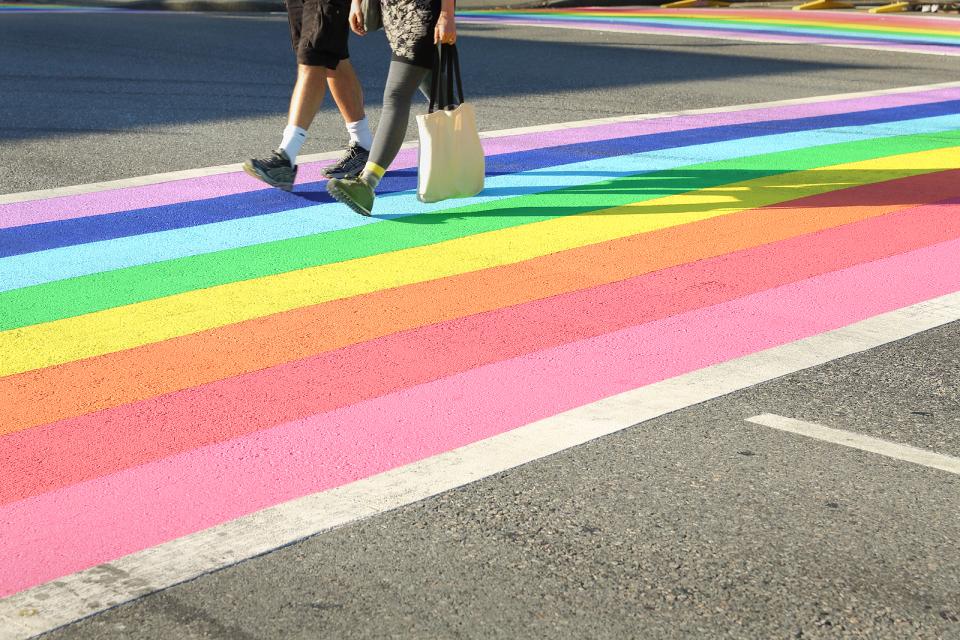 Davie Village, the vibrant heart of Vancouver's 2SLGTBQIA+ community, is celebrated for its inclusive nature and vibrant ambiance. While also a part of the West End, it deserves its own section. Immerse yourself in the lively atmosphere and indulge in a diverse array of community-friendly bars, clubs, and restaurants that cater to all tastes. The neighbourhood comes alive during annual festivities such as the Vancouver Pride Parade and the energetic Davie Street Block Party, offering a chance for all to partake in the dazzling events. As you explore Davie Village, you'll encounter colorful rainbow crosswalks, captivating public art installations, and a strong sense of community spirit that warmly embraces all visitors. 
>> Directions to Davie Village from YWCA Hotel Vancouver
Yaletown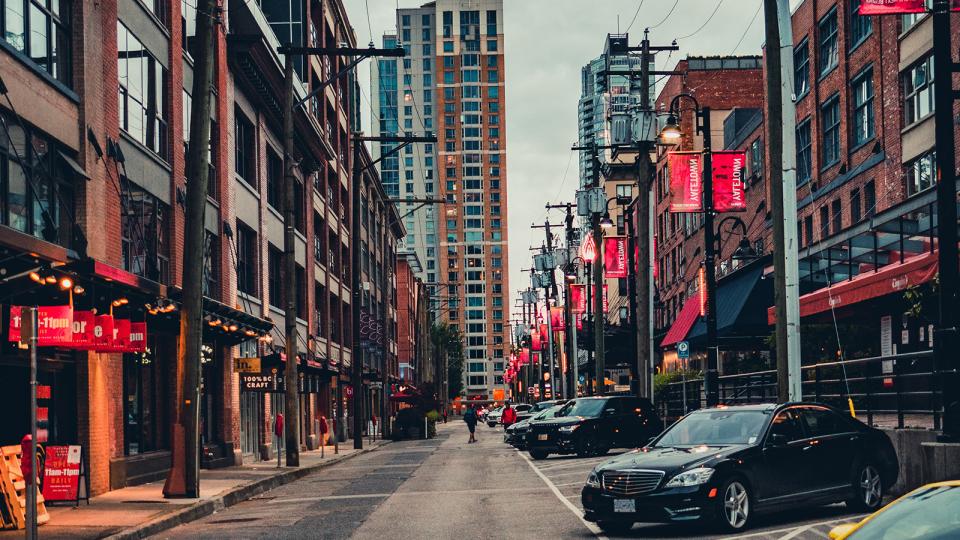 Once a bustling industrial area, Yaletown has become a chic and fashionable neighbourhood characterized by upscale condominiums and repurposed warehouses transformed into contemporary lofts. The dining scene in Yaletown is vibrant, offering a variety of restaurants and trendy cocktail lounges to cater to different tastes.  
A leisurely stroll along the picturesque seawall provides scenic views of False Creek's waterfront. The neighbourhood also features boutique shops, spas, and art galleries, offering a range of options for exploration. Visitors can also enjoy live performances at the Roundhouse Community Arts & Recreation Centre, adding a cultural touch to the area. 
>> Directions to Yaletown from YWCA Hotel Vancouver
Chinatown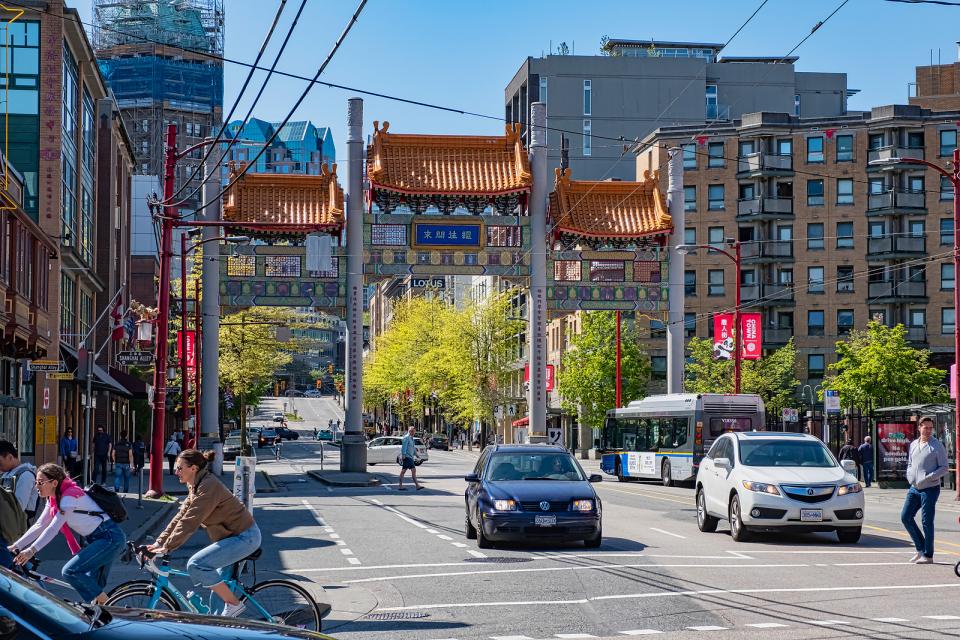 Vancouver's Chinatown is a cultural gem that provides a glimpse into the rich heritage and traditions of the Chinese community. One must-visit destination is the Dr. Sun Yat-Sen Classical Chinese Garden, an exquisite oasis featuring authentic Chinese architecture and serene landscapes. Explore the neighbourhood further to discover traditional herbal medicine shops, bustling markets, and delightful dim sum restaurants.  
Don't miss the annual Chinese New Year celebrations, a festive occasion filled with dragon dances and cultural performances. And as you enter Chinatown, you'll be greeted by the iconic Millennium Gate, serving as a symbol of this vibrant and historic district. 
>> Directions to Chinatown from YWCA Hotel Vancouver
Coal Harbour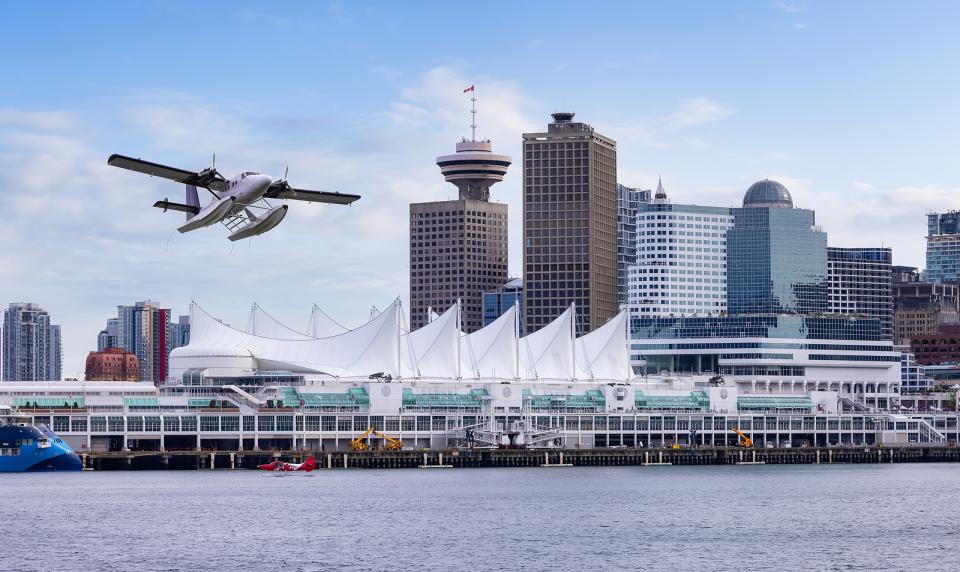 Located on the waterfront, Coal Harbour boasts stunning views of the North Shore Mountains, Stanley Park, and the harbor. Take a relaxing walk or bike ride along the seawall, or unwind in waterfront parks such as Harbour Green Park and Cardero Park. Treat yourself to fine dining at upscale restaurants or enjoy a drink at one of the trendy bars with panoramic views.  
Explore the Vancouver Convention Centre and check out the nearby Vancouver Harbour Flight Centre for scenic seaplane tours, adding a touch of adventure to your visit. 
>> Directions to Coal Harbour from YWCA Hotel Vancouver
Granville Island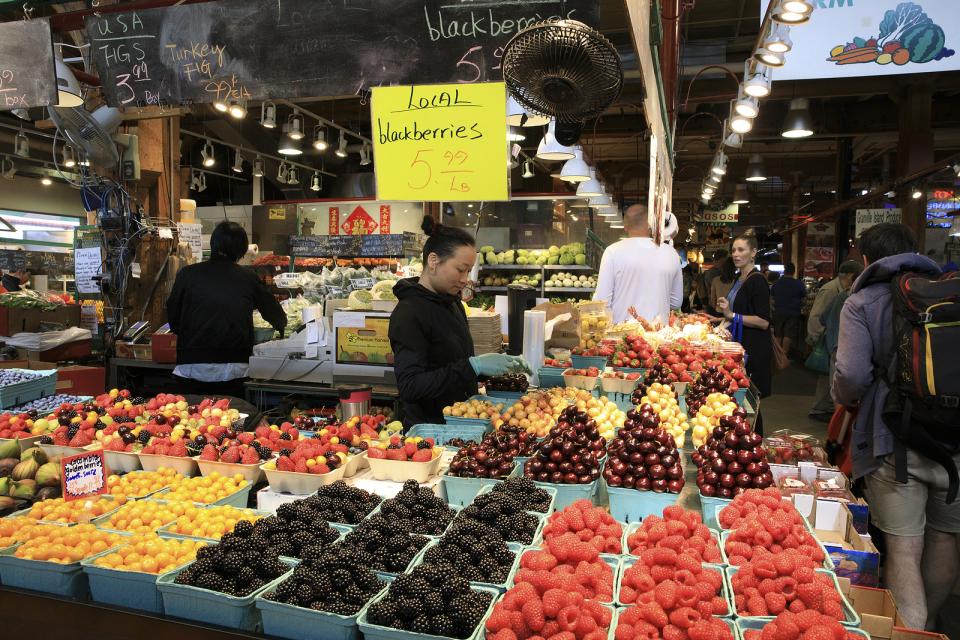 Granville Island is a lively cultural district. The Granville Island Public Market is a must-visit, where food lovers can explore an abundance of fresh produce, local delicacies, and artisanal products. Additionally, you can wander through the island's unique shops, which include artist studios, galleries, and craft boutiques.  
For entertainment, enjoy live performances at either the Granville Island Theatre or the Granville Island Stage. To appreciate the scenic surroundings, consider taking a relaxing boat ride or renting a kayak to explore the nearby waterways. 
>> Directions to Granville Island from YWCA Hotel Vancouver
West End 
The West End is a vibrant and diverse neighbourhood situated near Stanley Park and English Bay. Enjoy the tranquility of Stanley Park, an expansive urban sanctuary with lush forests, scenic trails, and the renowned Vancouver Aquarium. Take in the beauty of the sandy beaches at English Bay, perfect for relaxing and witnessing breathtaking sunsets.  
Along Denman Street and Davie Street, you'll find an array of restaurants, cafes, and bars offering a wide variety of dining options. In the evening, explore the local nightlife scene. The West End welcomes you to discover its vibrant atmosphere and the many attractions it has to offer. 
>> Directions to the West End from YWCA Hotel Vancouver
Mount Pleasant/ Main Street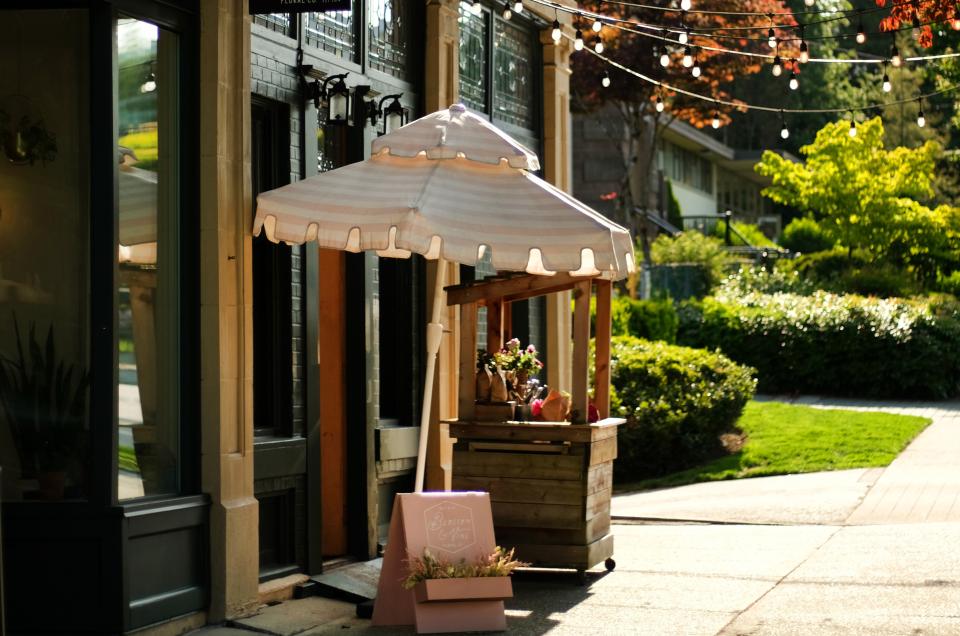 Mount Pleasant/Main Street is a laid-back, charming neighbourhood that offers a mix of trendy cafes, unique boutiques, and artistic creativity. Start your day with a delicious cup of coffee at one of the local favourite cafes, serving not only exceptional coffee but also providing a warm and inviting atmosphere to relax and unwind. After fueling up, explore the neighbourhood's eclectic shops, featuring local designers and independent boutiques. For a taste of the local arts scene, visit the Arts Factory or take a stroll along the vibrant Main Street, adorned with colorful murals and street art.  
When hunger strikes, satisfy your cravings at one of the many delightful eateries, offering a wide range of cuisines from around the world. From cozy bistros to trendy gastropubs, there is something to please every palate. In the evening, catch a show at enjoy live music at one of the many establishments in the area.   
>> Directions to Mount Pleasant from YWCA Hotel Vancouver
Commercial Drive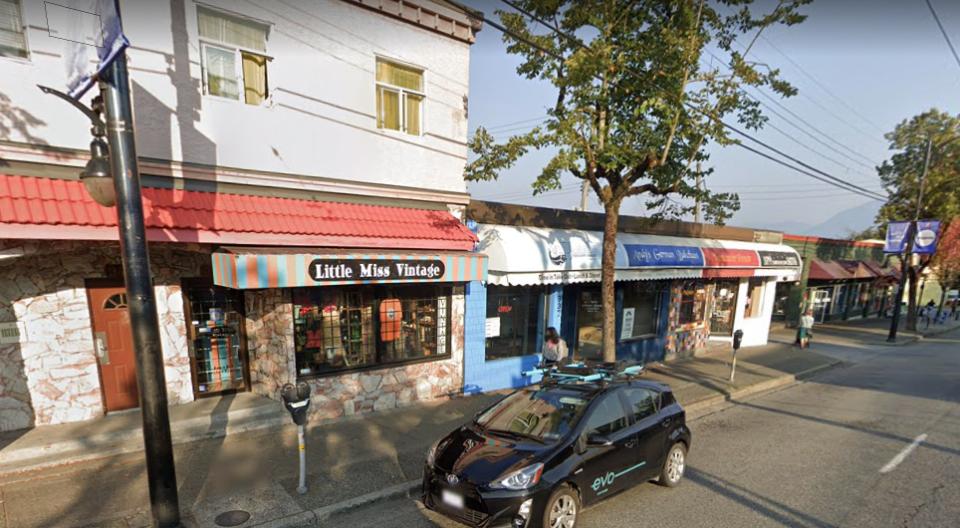 Commercial Drive, also known as "The Drive," is a vibrant and diverse neighbourhood located in East Vancouver. It is known for its bohemian atmosphere, ethnic diversity, and rich cultural heritage. The main commercial street, Commercial Drive, is lined with an eclectic mix of shops, restaurants, and cafes, offering a unique blend of international flavors and independent businesses. You can find a variety of cuisines, from Italian and Greek to Ethiopian and Mexican, as well as vegetarian and vegan options.  
The Drive is also home to many live music venues, where you can catch local bands and enjoy a lively atmosphere. The neighbourhood hosts several cultural events throughout the year, including the Italian Day Festival and Car-Free Day, where the streets are closed to traffic, allowing pedestrians to explore the vibrant community. Take a stroll down Commercial Drive to soak up the energetic vibe, admire the street art, and engage with the diverse community that makes this neighbourhood so special. 
>> Directions to Commercial Drive from YWCA Hotel Vancouver
Kitsilano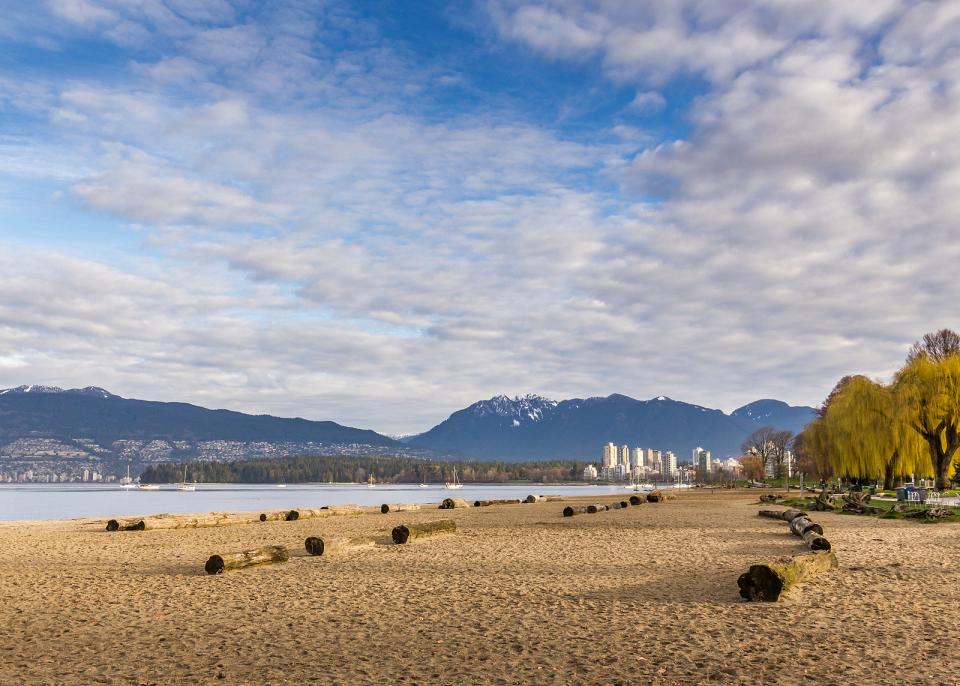 Kitsilano, or "Kits" as it's commonly known, is a vibrant neighbourhood located on the west side of Vancouver renowned for its stunning beaches, outdoor activities, and a relaxed coastal atmosphere. Kitsilano Beach, with its picturesque sandy shores and breathtaking views of the ocean and mountains, is a major draw for both locals and visitors. The area offers a variety of recreational opportunities, including swimming, beach volleyball, and paddleboarding. West 4th Avenue is a popular shopping and dining destination in the area, featuring a diverse range of boutique shops, trendy restaurants, and cozy cafes.  
Kitsilano is also home to several parks, including the iconic Kitsilano Beach Park and the expansive Vanier Park, which hosts various cultural events and festivals throughout the year. With its blend of natural beauty, lively street life, and a strong sense of community, Kitsilano is a beloved neighbourhood that captures the quintessential West Coast lifestyle and is a must-visit destination in Vancouver. 
>> Directions to Kitsilano from YWCA Hotel Vancouver
Victoria Drive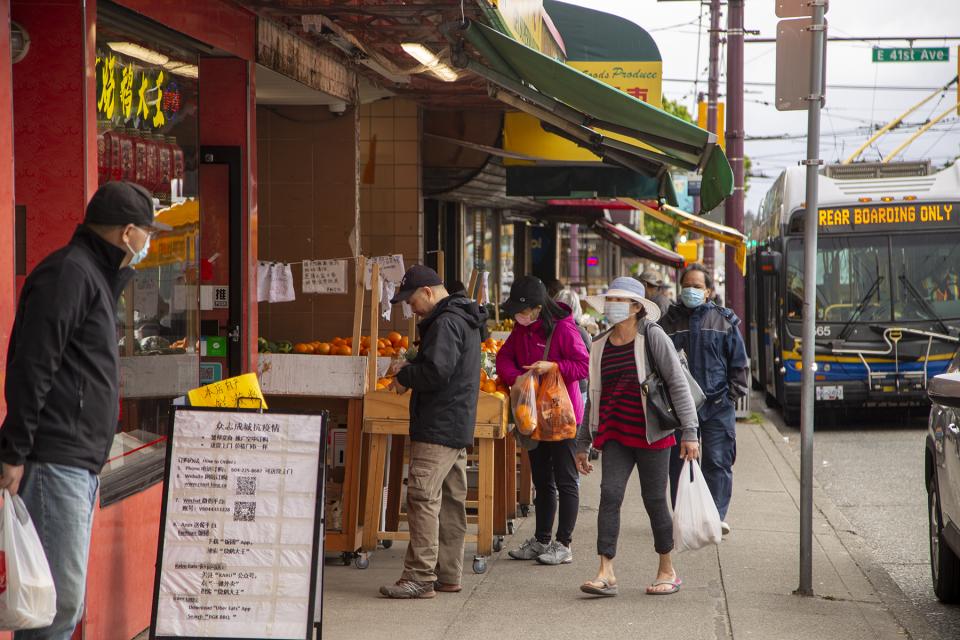 Victoria Drive is often considered an underrated and hidden gem in Vancouver due to its relatively low profile compared to other popular neighbourhoods. Despite its rich cultural diversity, vibrant atmosphere, and abundance of local businesses, Victoria Drive remains lesser-known to visitors and even some residents. This aspect adds to its charm and allure, as it offers an authentic and unexplored experience for those who venture to this neighbourhood. 
The street is known for its diverse range of shops, restaurants, and businesses, reflecting the multicultural nature of the community. You can find a variety of cuisines, from Asian and Middle Eastern to Italian and Mexican, as well as specialty grocery stores and markets offering international ingredients. Victoria Drive is also home to numerous local businesses, including boutiques, cafes, and bakeries, where you can discover unique and independent offerings. The neighbourhood has a strong sense of community, with local events and festivals celebrating its cultural diversity. 
>> Directions to Victoria Drive from YWCA Hotel Vancouver