Fall and Winter Thrills: Day Trips from Vancouver 
Fall and Winter Thrills: Day Trips from Vancouver 
When the leaves start to turn, Vancouver transforms into a wonderland of fall and winter adventures. Whether you're a local looking for a weekend getaway or a visitor eager to explore the region, there are many day trip options available. Here are some charming destinations near Vancouver that will fill your visit with excitement during the cooler months. 
Whistler Wonderland (Approx. 2-hour drive):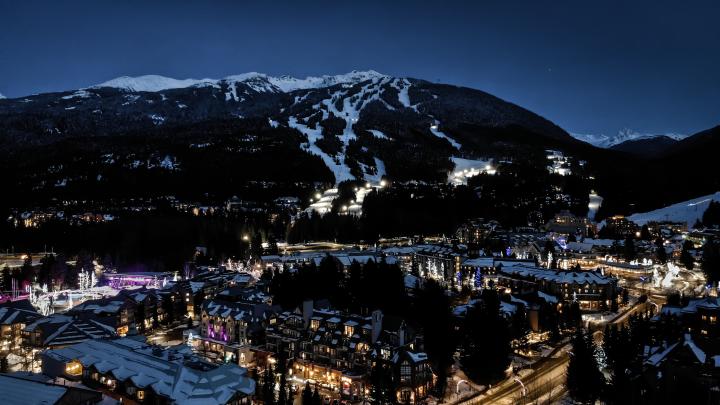 Just a scenic two-hour drive from Vancouver, Whistler offers thrilling opportunities for skiing, snowboarding, and snowshoeing amidst breathtaking mountain scenery during the winter months. And after a day on the slopes, you can unwind in the vibrant village with its cozy cafes and delights.  
Whistler also brings forth a plethora of activities beyond skiing and snowboarding. Delight in hikes or adventures through the backcountry, visit picturesque lakes, embark on sleigh rides, or savour the tranquillity of snowshoeing along scenic trails.  
Thrill-seekers can also experience ziplining high above the snow-covered forests, while indoor attractions like the Squamish Lil'wat Cultural Centre or Audain Art Museum offer insights into art and cultural. After a full day of activities, unwind in luxurious spas, dine in amazing restaurants, or enjoy festive events.  
Ice skating, helicopter tours, cross-country skiing, and winter hiking provide even more ways to immerse yourself in the world-renowned destination. Don't forget your camera, as the stunning landscapes make for memorable photography opportunities 
>> Directions to Whistler from YWCA Hotel Vancouver 
Grouse Mountain (Approx. 30 minutes from downtown):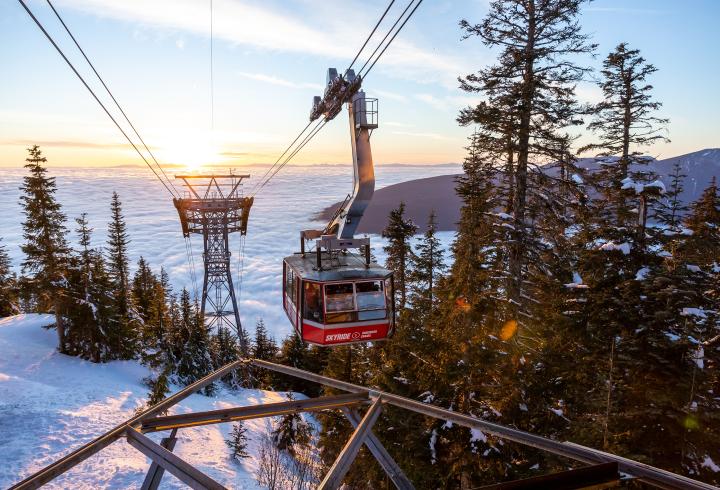 Grouse Mountain, located just a short distance from downtown Vancouver, undergoes a magical transformation in the fall and winter seasons. It's perfect for those seeking a quick escape from the city. In just 30 minutes, you can be taken to a completely different landscape to a snowy paradise for all your winter adventures. 
While skiing and snowboarding are the primary attractions, you can also go on hiking, snowshoeing or mountain rope adventures through pristine forests. The Skyride gondola offers breathtaking panoramic views of snow-covered landscapes and city lights. Dining options range from fireside comfort food to mountaintop dining, making Grouse Mountain an ideal destination for both adventure and relaxation amid the stunning scenery. 
During the festive season, Grouse Mountain comes alive with enchanting light displays, ice skating, and a variety of holiday-themed activities.  
>> Directions to Grouse Mountain from Downtown Vancouver 
Steveston Village (Approx. 30 minutes from downtown):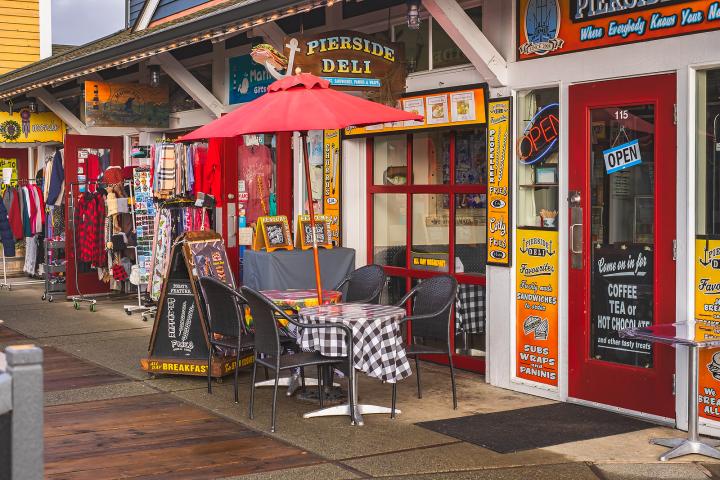 Step back in time with a visit to Steveston Village, a charming fishing village located approximately 30 minutes from downtown Vancouver. Roam through its historical streets and immersing yourself in its coastal heritage, including attractions like the Britannia Heritage Sites and the Gulf of Georgia Cannery, is a must. Delight in the flavors of fresh seafood at local eateries, offering delectable dishes. With its inviting ambiance and scenic waterfront vistas, Steveston Village invites you to savour a more relaxed pace of life, making it an ideal destination for history enthusiasts and those seeking maritime beauty. 
Wander along the historic streets and try fresh seafood at local restaurants for a taste of coastal heritage. 
>> Directions to Steveston from YWCA Hotel Vancouver 
Victoria's Charm (Ferry ride from Tsawwassen Terminal):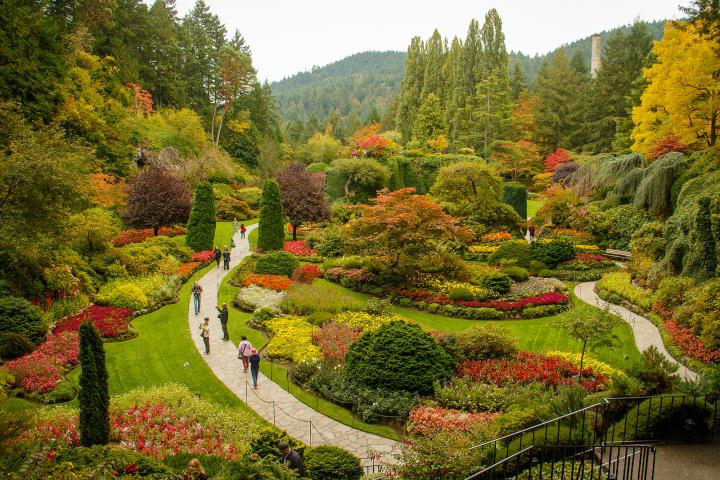 Escape to Vancouver Island's capital, Victoria, via a scenic ferry ride from Tsawwassen Terminal. As the leaves turn vibrant shades of red and gold, Victoria offers a host of activities to embrace the season. The city has a host of historical sites, from the Craigdarroch Castle to the elegant architecture of the BC Legislature buildings. Stroll through the charming downtown, where cobblestone streets lead to a treasure trove of boutique shops, quaint bookstores and artisanal stores offering unique handmade crafts and local delights. Whether you're drawn to cultural exploration, culinary delights, or the beauty of nature, Victoria offers a diverse array of experiences during the cooler months. 
During the winter, Victoria also dazzles with holiday lights and festive events. Explore Butchart Gardens' Christmas lights, enjoy afternoon tea at the Fairmont Empress and delight in the festive quaint downtown streets. 
>> Directions to Victoria from YWCA Hotel Vancouver 
Capilano Suspension Bridge Park (Approx. 20 minutes from downtown):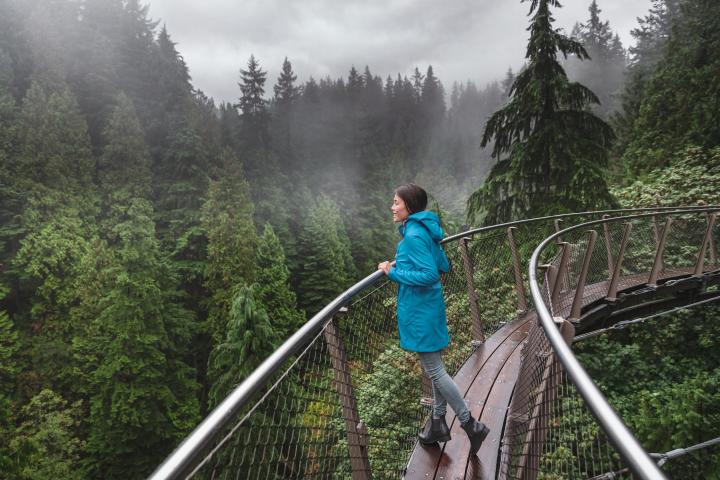 Capilano Suspension Bridge Park takes on a magical ambiance during the fall and winter seasons. As the leaves change and the park is draped in fall foliage, visitors can experience the thrill of crossing the suspension bridge amidst the changing colors and explore the treetop adventures and cliffwalk. Capilano Suspension Bridge Park also offers an opportunity to learn about the history and traditions of Indigenous culture through interpretive displays and storytelling. 
During the holiday season, the park comes alive with the Canyon Lights festival. Millions of twinkling lights line the suspension bridge, tree canopies and walkways, creating a mesmerizing spectacle that truly captures the festive spirit. Visitors can sip on hot cocoa by crackling fire pits, explore the park's treetop walkways and take in the breath-taking views of the Capilano River. 
>> Directions to Capilano Suspension Bridge Park from YWCA Hotel Vancouver 
Squamish Adventure (Approx. 1.25-hour drive):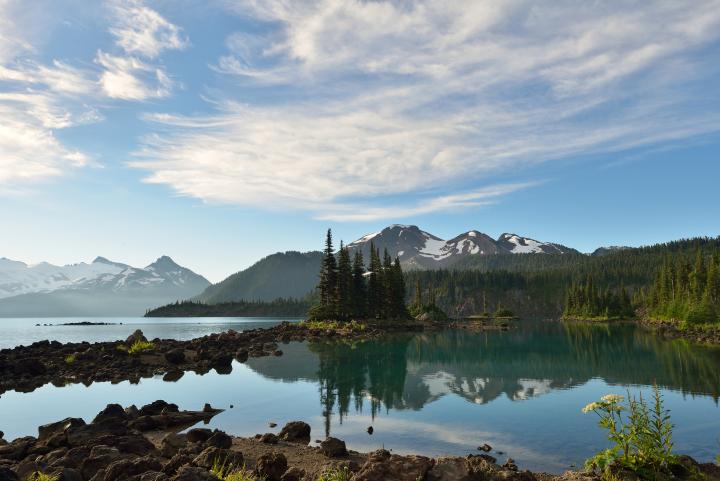 Squamish, a short drive from Vancouver, offers majestic mountains, a wealth of adventure, hiking trails and natural beauty during the fall and winter months. As the seasons change, the Sea-to-Sky Gondola provides breathtaking views of the surrounding snowy landscapes. Beyond the gondola, there are so many more activities to explore.  
For history enthusiasts, the Britannia Mine Museum provides fascinating insights into the region's mining heritage. The scenic hike to Shannon Falls is a must-do, especially when the waterfalls are partially frozen, creating a stunning natural spectacle. 
Adventure seekers can embrace the season with thrilling snowshoeing expeditions along well-marked trails, or experience the Polar Express train ride during the holiday season (a delightful journey for families and those young at heart). Additionally, Squamish is a renowned destination for rock climbing even in the fall winter months, as climbers find challenging routes amid the stunning surroundings. 
>> Directions to Squamish from YWCA Hotel Vancouver 
Harrison Hot Springs (Approx. 1.5-hour drive):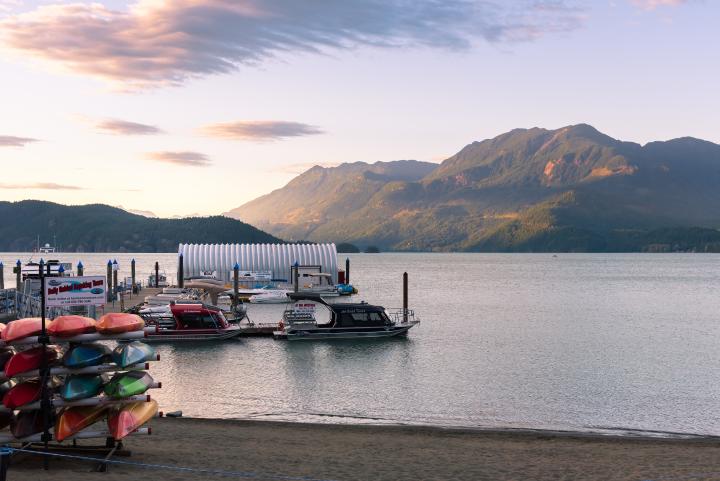 If relaxation is on your agenda, head to Harrison Hot Springs, a scenic 1.5-hour drive from Vancouver. As the temperatures drop, immerse yourself in the soothing natural hot springs, nestled amidst the snow-covered landscapes. Take in the serene beauty of Harrison Lake and soak your worries away.  
Walk along the scenic lakeside Waterfront Walkway and explore the local village with its charming shops filled with artisanal crafts and local treasures. It's an ideal place to find unique holiday gifts and souvenirs. Plus, the local dining scene beckons with warm, hearty fare, perfect for keeping warm during the colder months. 
Harrison Hot Springs also hosts special holiday events, including festive markets and seasonal celebrations, adding an extra layer of charm to your visit. Whether you seek tranquil relaxation, lakeside exploration, or a warm escape from the cold, Harrison Hot Springs offers a welcoming retreat. 
>> Directions to Harrison Hot Springs from YWCA Hotel Vancouver 
Bowen Island (Ferry ride from Horseshoe Bay):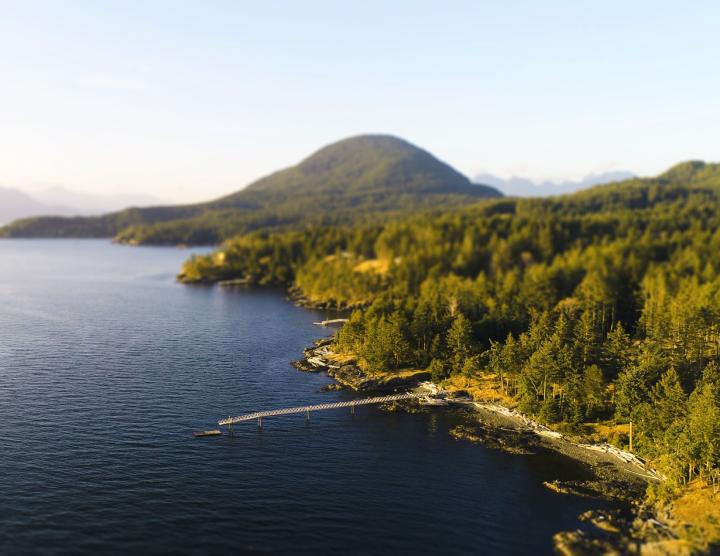 Bowen Island's proximity to Vancouver makes it an ideal day trip, offering a breath of fresh island air and a break from the hustle and bustle of city life. This tranquil island offers a relaxing a peaceful escape for hiking and exploring local shops.
Explore the picturesque hiking trails, including those in Crippen Regional Park, or simply wander through the island's local shops and galleries. Delight in farm-to-table dining experiences on the island, often made from fresh, seasonal ingredients.  
>> Directions to Bowen Island from YWCA Hotel Vancouver 
>> Information for getting around the Island 
Cypress Mountain (Approx. 30 minutes from downtown):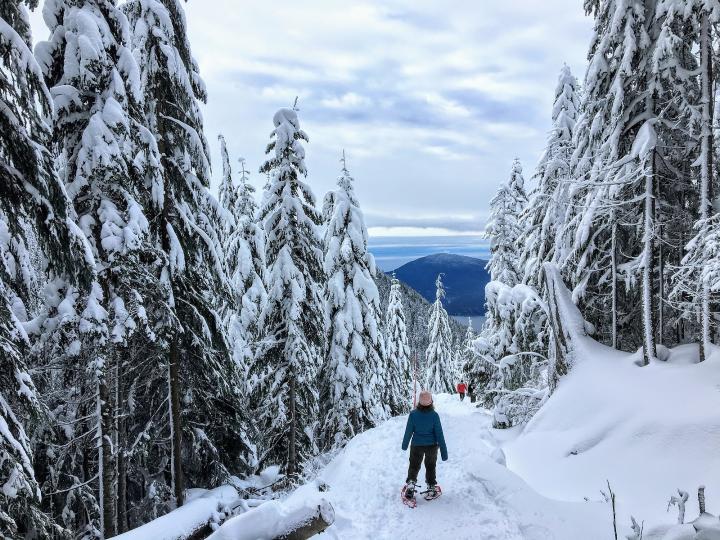 Cypress Mountain is the perfect destination for those seeking winter thrills and a touch of alpine magic for a convenient escape. Enjoy the thrills of snow tubing, skiing, and snowboarding just 30 minutes away from downtown Vancouver. For winter sports enthusiasts, the mountain offers a range of terrain suitable for all skill levels, from beginners to advanced skiers and snowboarders. Rentals and lessons are readily available, making it an accessible choice for all.  
Beyond the slopes, Cypress provides scenic snowshoeing trails that allow you to immerse yourself in the winter wonderland. The pristine forests and snow-covered landscapes provide a serene backdrop for hiking and exploring, and snowshoe rentals are available on-site.  
The mountain also boasts a cozy lodge where you can warm up and enjoy hot beverages and meals. After the day's adventures, unwind with a scenic snowshoe trek or a leisurely skate on the outdoor ice rink.  
>> Directions to Cypress Mountain from YWCA Hotel Vancouver 
____________________________________________ 
Now that you have read our recommendations, head out to plan your escapes, bundle up and get ready to experience the magic of the season right on Vancouver's doorstep.