How to get to YWCA Hotel from the Vancouver Cruise Terminal
Are you arriving in Vancouver onboard a cruise ship?
This is how you can get from the Vancouver Cruise Terminal to the YWCA Hotel! 
By Public Transit: 
Taking the SkyTrain is one of the easiest ways to get around Vancouver. The fare from Waterfront to Stadium-Chinatown for one adult is currently $3.05. Children under 12 years old travel for free. Visit the TransLink website to estimate your total transit fare. 
To get to our hotel from Canada Place via public transit: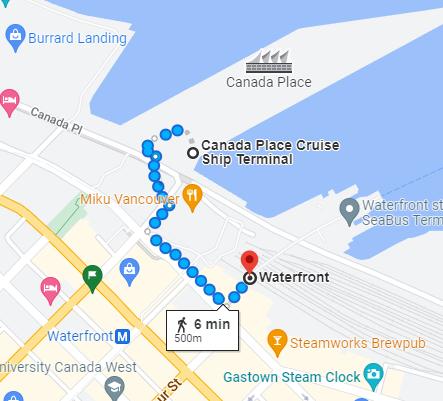 Take the Expo Line SkyTrain from Waterfront Station to Stadium-Chinatown Station (3 stops) 

Take the exit on your left, follow the signs for Beatty Street exit 

Head left down Beatty Street towards Georgia Street (4min)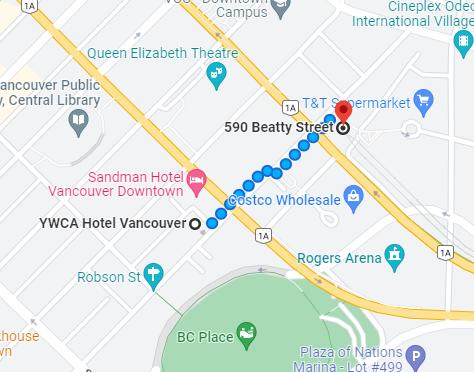 The YWCA Hotel will be on your right 
Take a taxi or use Uber/Lyft: 
If your travel party is larger, sometimes it is more affordable to hail a taxi or use a rideshare service like Lyft or Uber instead of taking public transit. It's also a good option if you have heavy luggage or prefer not to walk. Plenty of taxis are typically available outside the Canada Place Cruise Ship Terminal. You can also phone to order a cab yourself or call us at the YWCA Hotel and we will be happy to help arrange one for you! As for Lyft or Uber, you will have to download the respective mobile app to hail your ride. Prices vary, but these options typically cost between $9.00 to $15.00.