Shop Local: Discover Artisanal, Cool Stores, and Locally Grown Brands in Vancouver
Shop Local: Discover Artisanal, Cool Stores, and Locally Grown Brands in Vancouver 
Vancouver is not only a city of stunning natural beauty but also a thriving hub for local artisans and innovative entrepreneurs. If you're looking to support the community and bring home unique, handcrafted treasures, we've curated a list of cool stores and homegrown artisan brands that call Vancouver home. 
Artisanal Oasis at Granville Island 
Granville Island is a treasure trove of artisanal delights. The Public Market is a bustling hub where you can explore local bakeries, craft breweries, jewellery makers, and more. Remember to sample the diverse range of food stalls and fresh produce while you're there. Don't miss the following: 
These shops specifically focus on local artisans and products, allowing you to support and explore the creativity of Vancouver's talented artisans while shopping on Granville Island.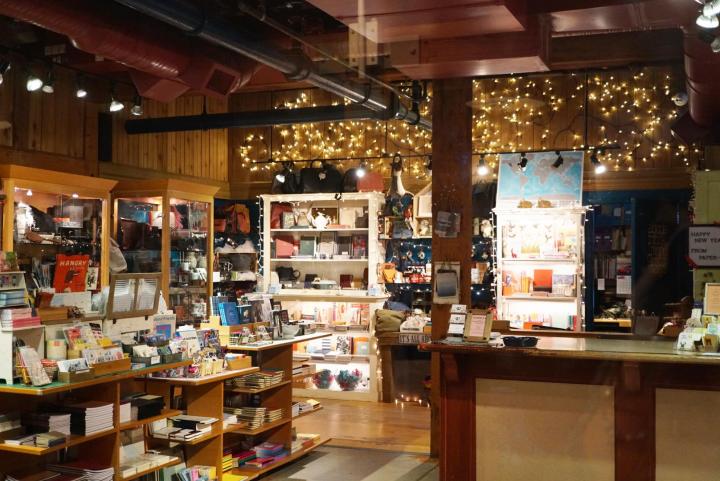 Photo source: Paper-Ya Facebook 
Boutiques in Gastown 
Stores in Gastown often mirrors the district's unique architectural features with its exposed bricks walls, wood tones, lush carpets and numerous plants. Every little shop is worth venturing into in this district, where you will discover many boutique shops, unique galleries and cozy cafes. Here are some of our highlights: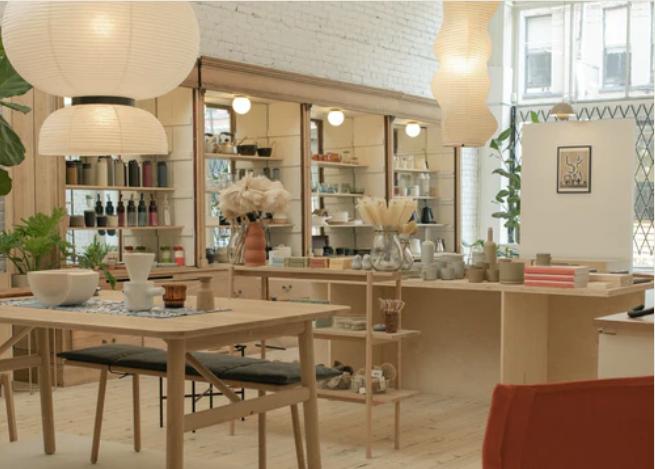 Photo source: Old Faithful Shop website 
Eats and Treats 
East Van Roasters is a social enterprise where chocolate enthusiasts can indulge in bean-to-bar artisanal chocolate. Visit their shop and café in the historic Gastown area to savor handcrafted chocolate bars, truffles, and coffee, all while supporting their social mission to provide training and employment opportunities for women. 
 
Indulge your taste buds at Earnest Ice Cream, a local favourite. They craft small-batch, hand-churned ice cream using locally sourced and seasonal ingredients. Their innovative flavours are a delightful way to experience the taste of Vancouver. 
 
For a sweet and zesty treat, The Lemon Square is a local bakery specializing in—you guessed it—lemon squares. Their delicious squares are handmade using real lemons, butter and other premium ingredients. 
 
For a unique gift with a sweet twist, explore Hives for Humanity. This social enterprise supports local beekeeping and offers an array of honey-based products. Purchase artisanal honey, beeswax candles, and bee-related gifts that directly benefit community initiatives and have it delivered to you!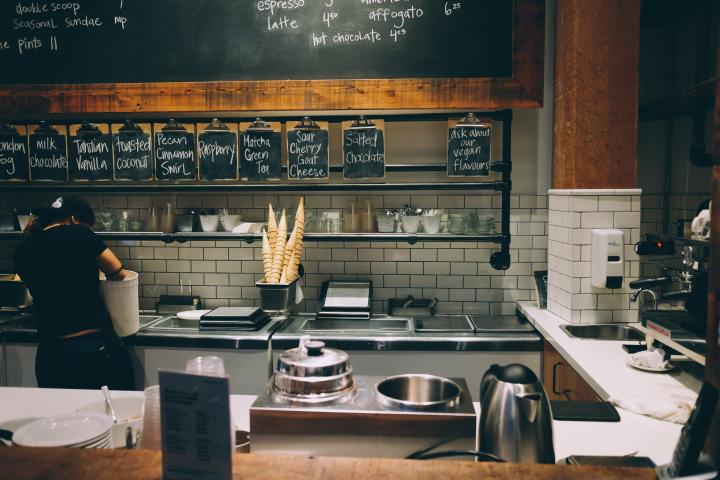 Photo source: Alex Robert on Unsplash 
Shop with a Purpose 
The Soap Dispensary & Kitchen Staples: Zero-Waste Lifestyle 
For those passionate about sustainability, The Soap Dispensary on Main Street is a zero-waste haven. Guests can refill their own containers with eco-friendly cleaning supplies, bulk foods and personal care products while reducing plastic waste. 
 
Olla Urban Flower Project: Blooms with a Purpose 
Olla Urban Flower Project is a florist with a mission. They create and delliver beautiful, sustainable flower arrangements using locally sourced blooms and donate a portion of their proceeds to support mental health initiatives in the community. 
 
Dandelion Emporium: Eco-Friendly Elegance 
If sustainability is close to your heart, Dandelion Emporium (Part of Dandelion Records and Emporium) in the West End has you covered. They offer a delightful collection of eco-friendly and fair-trade products, including fashion, accessories, home goods, and skincare, all sourced with ethical and environmental considerations in mind.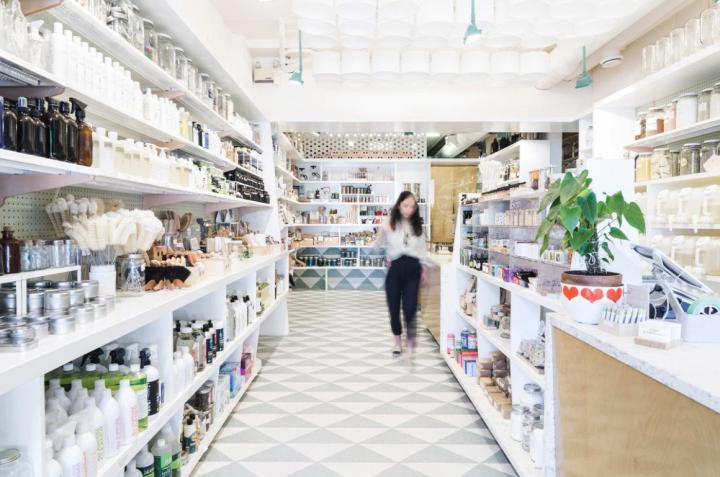 Photo source: The Soap Dispensary website 
Other Vancouver Gems 
The Cross is a must-visit boutique for those seeking unique home décor and design inspiration. Located on trendy South Granville, this store showcases a blend of modern and vintage pieces, local art and handcrafted furnishings that will elevate any living space. 
For vintage fashion enthusiasts, Mintage is a must-visit. This shop features a wide range of vintage clothing and accessories, perfect for finding one-of-a-kind style pieces. 
 
A little store on main that offers a stunning curated collection of curated vintage, gifts, magical treasures and all things lovely from jewellery to fashion. 
Locally Grown International Brands 
While Lululemon has grown into a global brand, it was born right here in Vancouver. Visit one of their flagship stores to explore their high-quality athletic and leisurewear that seamlessly combines fashion with function. 
 
Once upon a time, the Hill family started a special something called "Aritzia" inside their 70-year-old department store in Vancouver, Canada. Then, in 1984, Brian Hill opened the very first standalone Aritzia boutique in Oakridge Centre — an upscale shopping mall in his hometown. Aritzia, has quickly become a popular women's fashion brand endorsed by many celebrities and influencers. Known for its contemporary clothing and accessories with a focus on quality and style. 
 
Established in North Vancouver in 1989, Arc'teryx started in this city and is renowned for its premium outdoor apparel and gear, including high-performance jackets, backpacks, and equipment. 
 
Based in Richmond, British Columbia, Nature's Path is an organic cereal and snack brand with a global presence, emphasizing sustainable and environmentally friendly practices. 
 
Founded in Vancouver, Vega is a prominent plant-based nutrition company offering a range of health and wellness products, including protein powders and supplements. It is known widely among the ethical wellness enthusiasts community.
 
Located in Vancouver, Eminence Organic Skin Care produces organic and natural skincare products that have gained a loyal following worldwide. 
 
Saje, founded in Vancouver in 1992, specializes in essential oils, natural remedies and wellness products. Locals love gifting these products to friends and family to promote a holistic approach to well-being. 
 
Native Shoes is a Vancouver-based brand known for its innovative and sustainably crafted footwear. Their shoes are designed with a focus on comfort, functionality and environmental responsibility. 
---
Shopping local not only supports Vancouver's creative and entrepreneurial spirit but also allows you to discover one-of-a-kind treasures and sustainable products. These cool stores and local artisan brands offer a glimpse into the city's rich tapestry of craftsmanship and innovation. So, whether you're searching for a unique gift or a special treat for yourself, Vancouver has a plethora of options to explore.