Top Family-Friendly Activities Near Downtown Vancouver
If you're looking for things to do in Vancouver with kids, you're in luck! Our city has no shortage of family-friendly attractions. Below are a few of our top picks.
_________________ 
During COVID-19, please stay in accordance with the latest guidelines. 
_________________ 
Play at the Kids Market on Granville Island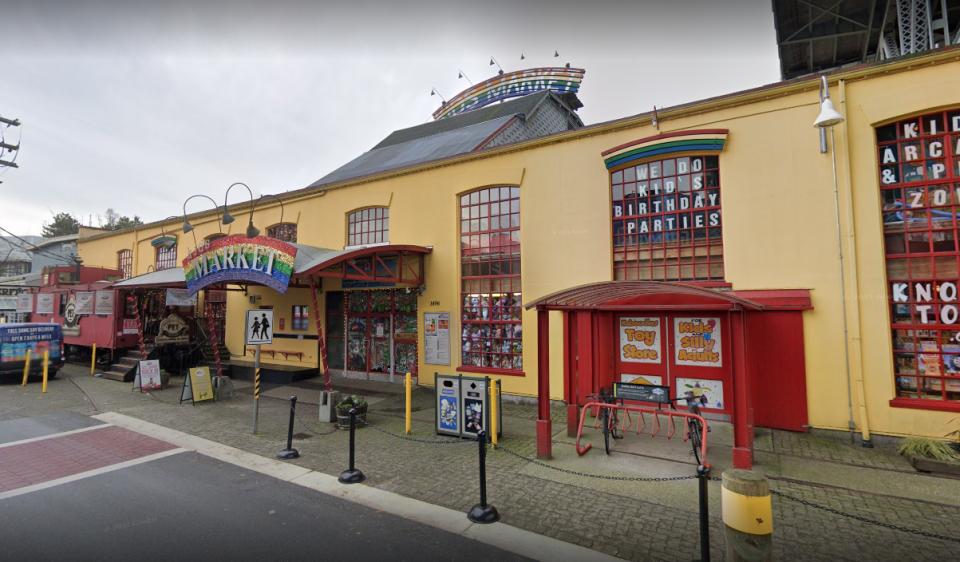 Grown-ups don't get to have all the fun on Granville Island: There's an entire market just for kids. Located next to the sprinkler park and playground area is this colorful place with more than 25 shops especially for kids. There's also a two-story Adventure Zone indoor play area with slides, a ball pit, interactive floor, and arcade.
When the kids are ready for a snack, head over to the Public Market for treats and donuts. And when the weather does cooperate, there is an outdoor playground right next to an amazing water park, complete with a big, yellow spiral slide.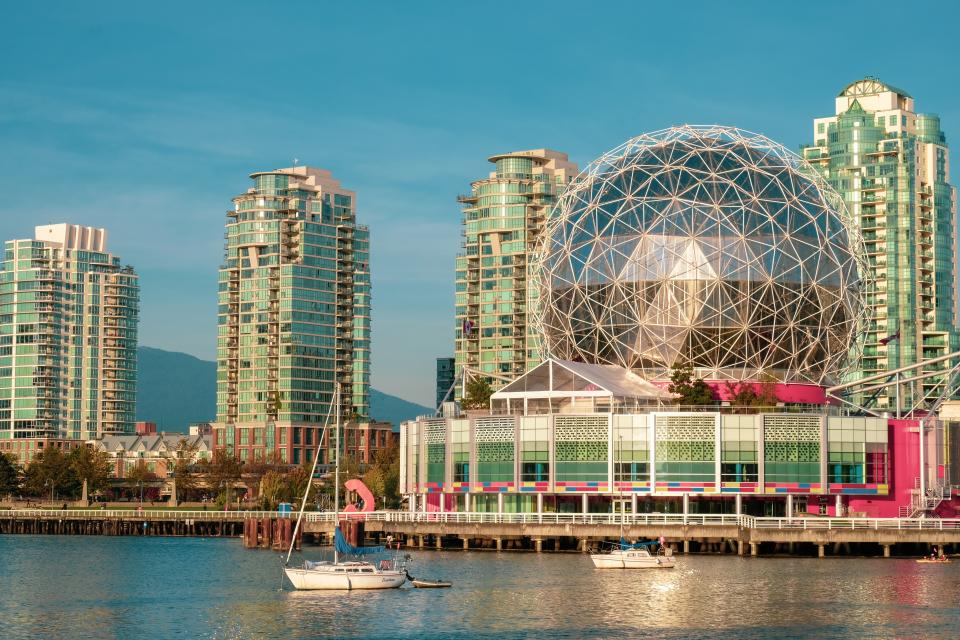 A giant golf ball on the outside and a place of wonder for kids of all ages on in the inside, this science museum combines hands-on exhibits with interactive shows and play areas where kids can climb, throw balls into a multilevel water feature, and engage pulleys to lift themselves up. There is even a five-and-younger area for little ones to explore and learn. You can even catch a movie on the wraparound screen in the Omnimax Theatre.
The Science World can usually keep children entertained for three to four hours, and the kids will have so much fun that they won't even notice they're learning! The science center sits right on the Seawall path and is one block west of the Main Street stop on the Skytrain. There is also a very nice playground just steps to the north of the center.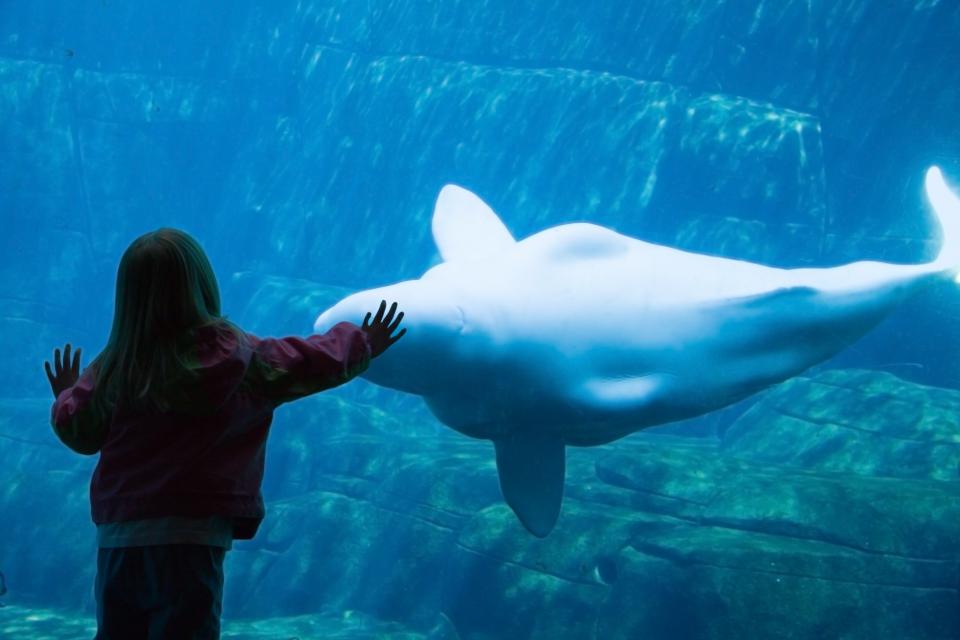 Located inside Stanley Park, the Vancouver Aquarium features an array of kid-friendly attractions. With dolphins, beluga whales, jellyfishes and otters, adults and children alike are sure to feel entertained and educated. Shows, talks, and feeding times are sprinkled throughout the day, so make sure you check the daily schedule!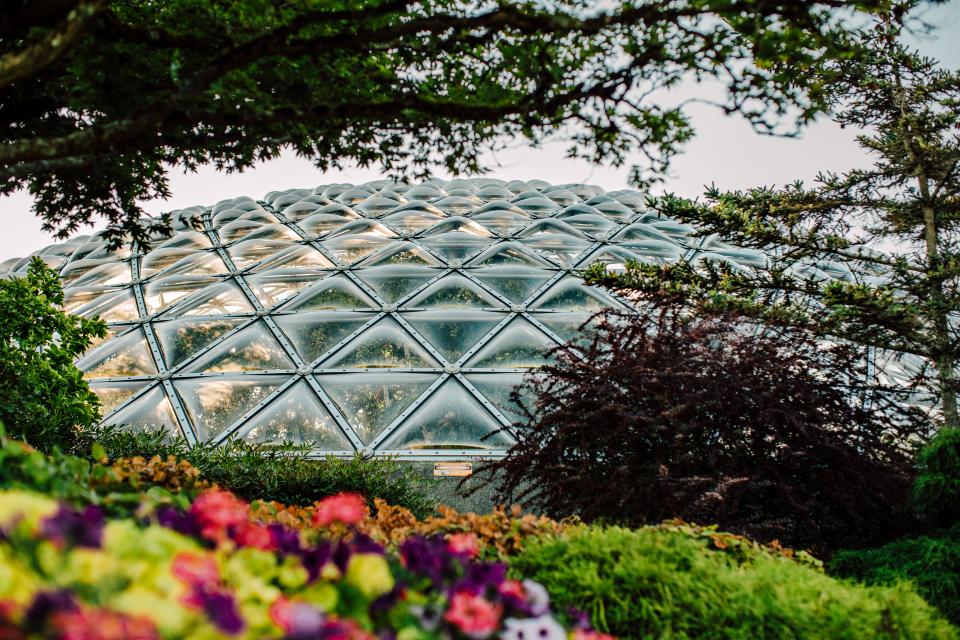 The Bloedel Conservatory, located in the stunning Queen Elizabeth Park in Vancouver atop the City of Vancouver's highest point, is home to more than a hundred exotic birds, tropical plants, and exhibits. The conservatory offers a its temperature-controlled environment for its many guests and is designated as a heritage building. One of the few places in Vancouver where admission is still under $10, it is a great place for kids to interact with nature. To top it off, there are stunning views of Vancouver and the North Shore mountains, and it tends to be less busy than Stanley Park.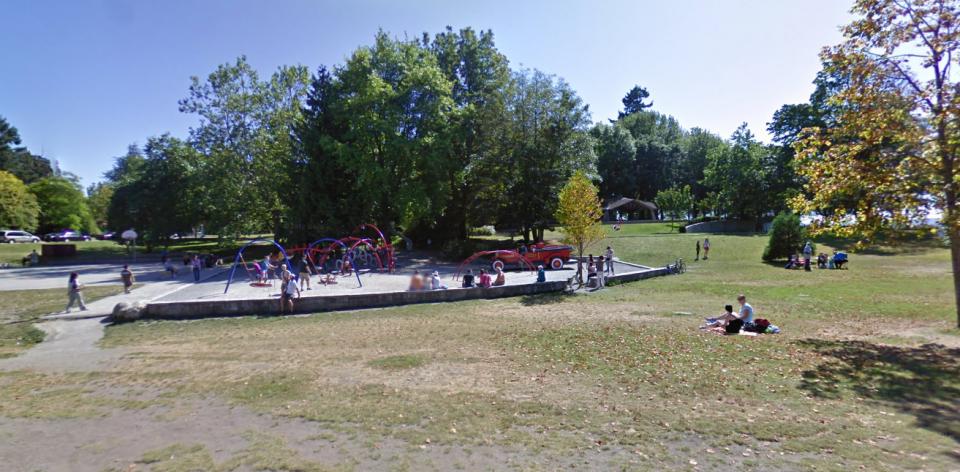 Stanley Park offers many incredible attractions including the Aquarium, the seawall, an outdoor pool, waterpark, a miniature train, several playgrounds, and great walks and paths throughout the park. It is the place for a great outing to escape the urban buzz with your little ones!
Stanley Park Train for kids
Known best for the Christmas and Halloween trains, but also runs all summer, the Stanley Park Train is located on Pipeline Road in Stanley Park, via the West Georgia Street park entrance. Tickets for the Urban Forest Train are sold on site. Check out StanleyParkVan for more information about the trains.
Go whale watching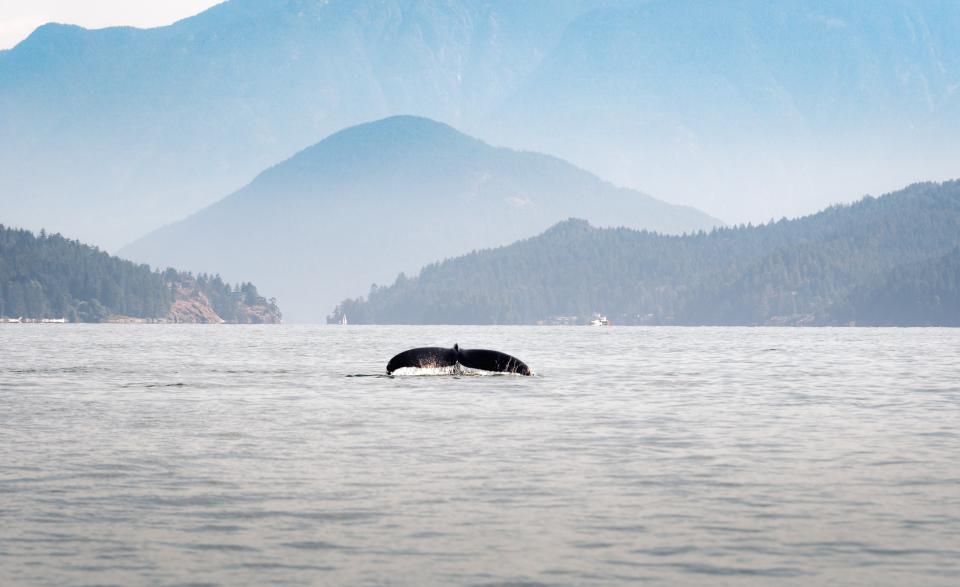 Vancouver is one of the world's best locations for whale watching, with humpbacks, orcas, gray whales and minke whales passing through our waters. It's also common to spot seabirds, seals ad other sea-faring mammals. Make sure you are well-dressed for the unpredictable weather, and bring snacks, water and binoculars for a closer look.  Keep your cameras ready!
>> Click here for a range of options for whale watching in Vancouver
The False Creek Aquabus in Vancouver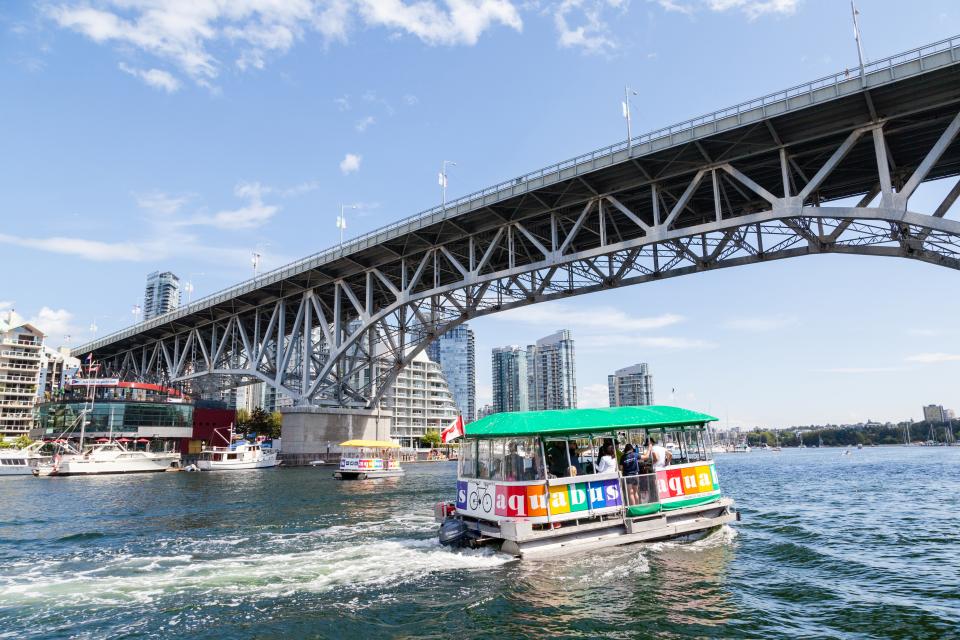 A ride on the Aquabus is fun and a great way to see the city, and to kids, taking the Aquabus is like a mini cruise to fun places like Granville Island or Science World. There are eight stops along False Creek aboard these colorful little boats and the boast makes stops up and down False Creek around every 15 minutes.
>> Book an Aquabus ticket here.