YWCA Hotel on Beatty Expansion
We're growing up!
Our hotel will be undergoing an expansion at the beginning of January 2019. The construction is projected to finish by September 2020, and upon completion, we will have 65 additional rooms in the new tower.
What should I know?
There is intermittent construction noise during the city-permitted construction hours, and we will be working with our contractor to lessen the effects as much as possible and ensure everyone a positive stay. It's a bit of noise for a lot of good.
Why is this cool?
As a not for profit hotel, 100% of our profits are used to support YWCA community programs and services, helping single mothers and families. So, this expansion will let us do even more good for our community!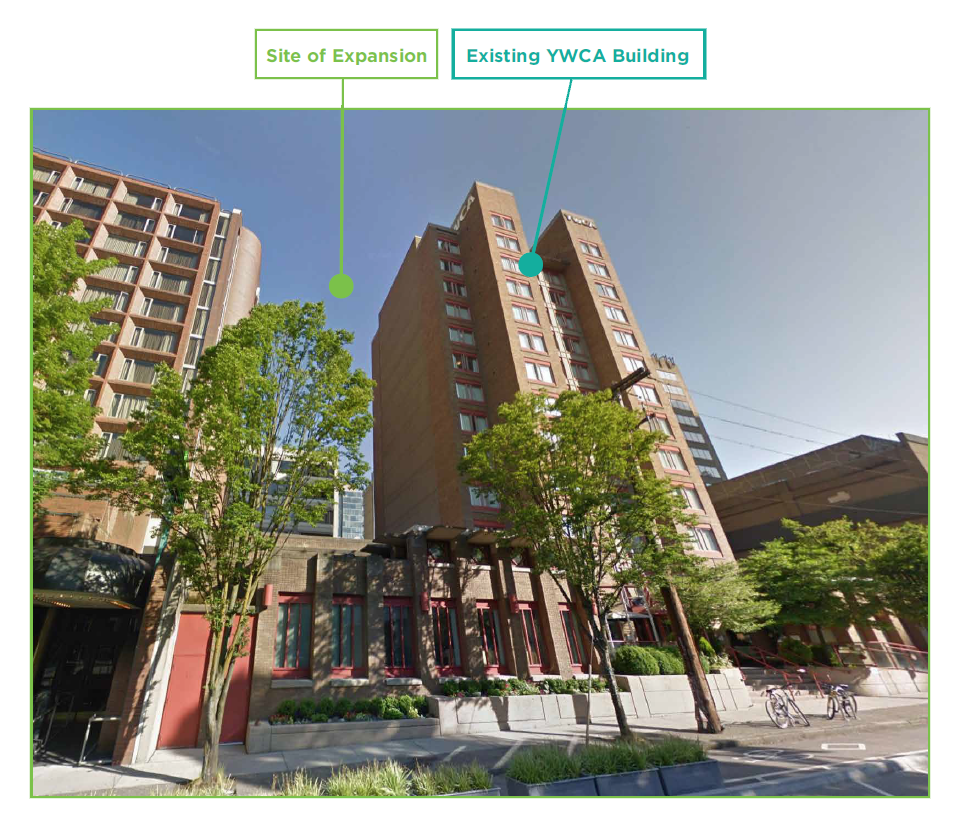 Photos of the progress
We're open and as friendly as ever! Come on in.
We are almost done all the heavy lifting! Our crane has left us in January. and we're now looking at interior framing. The next phase of the construction work will be focused on the interior and the rooms of our new tower.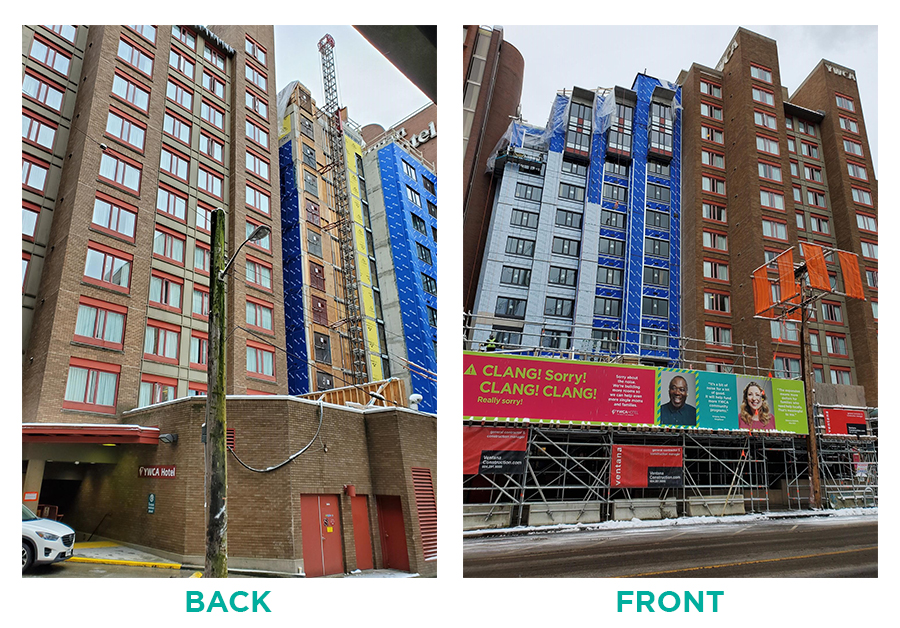 And of course, we are open and operating as per usual during construction. Here's what our current bedrooms and lobby look like inside the hotel still!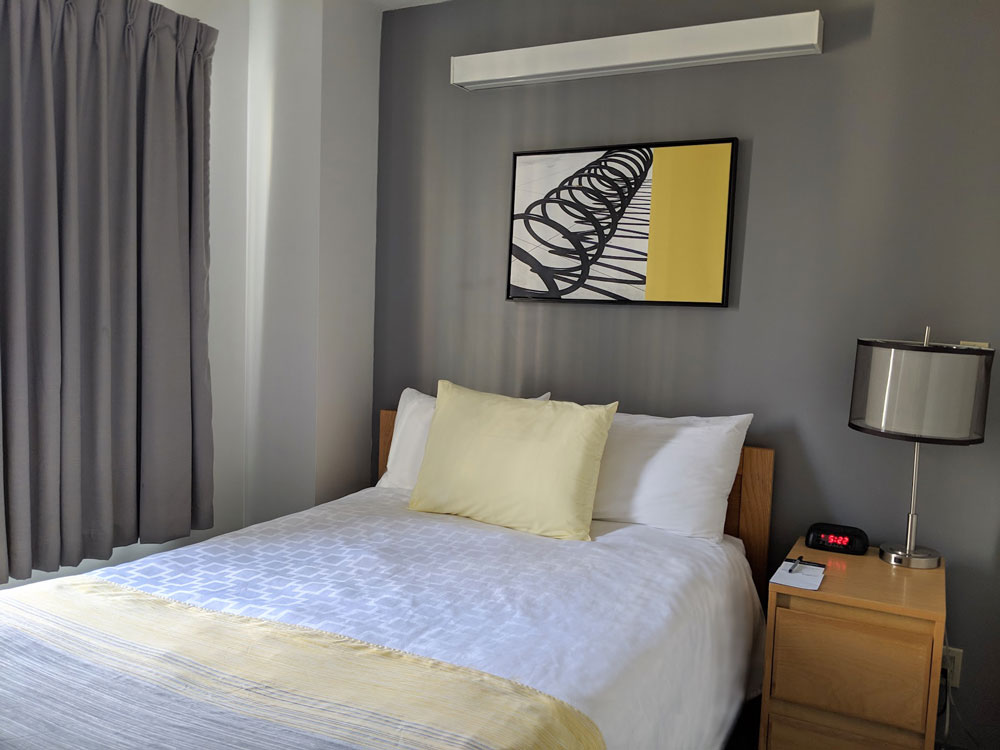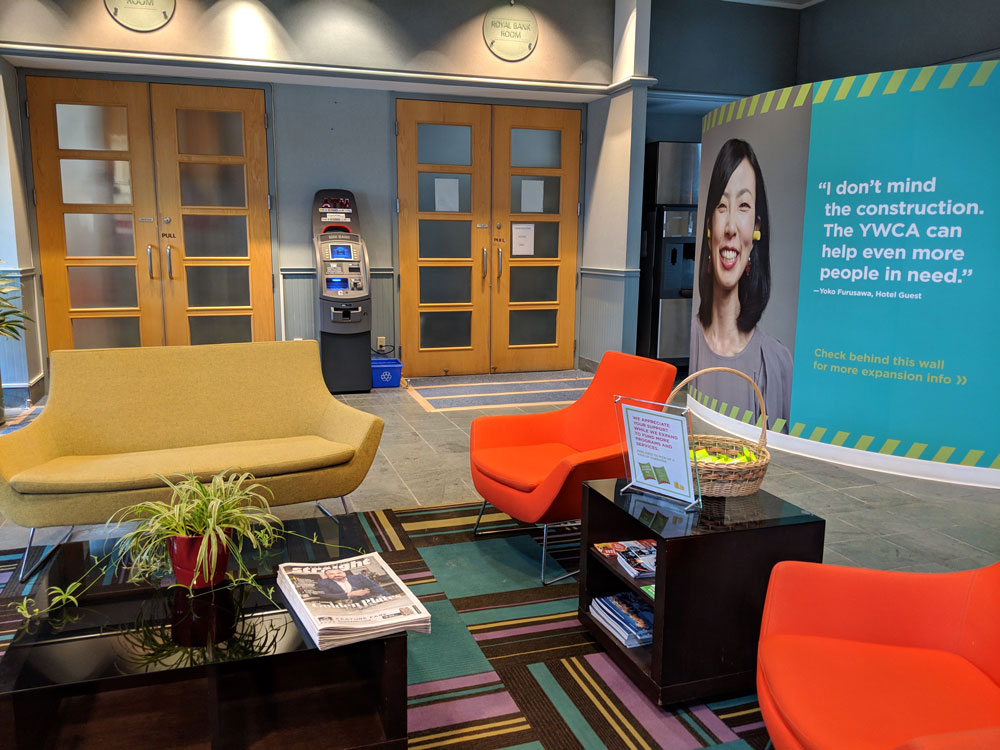 Wondering what our new bedrooms will look like? Here's a sneak peak!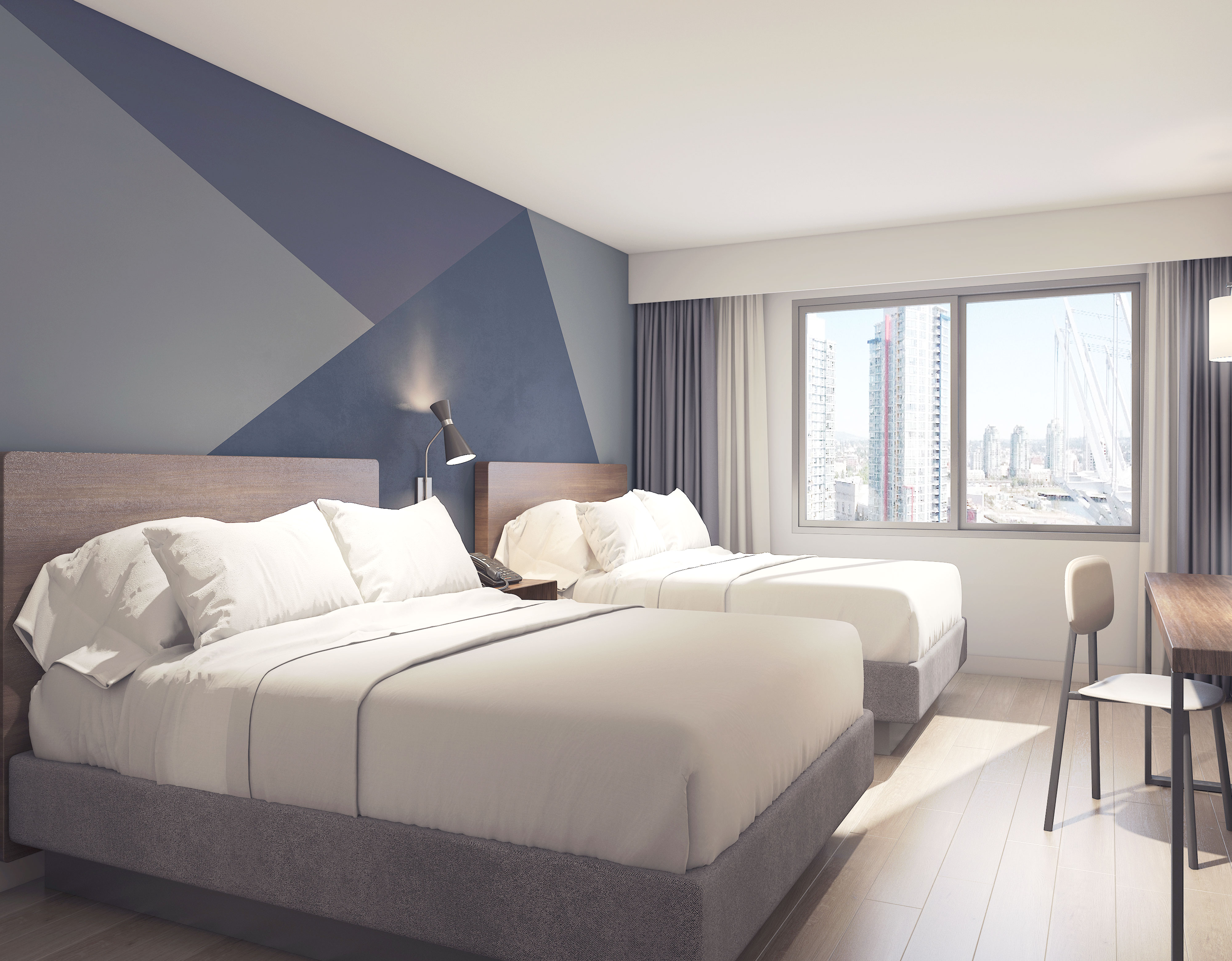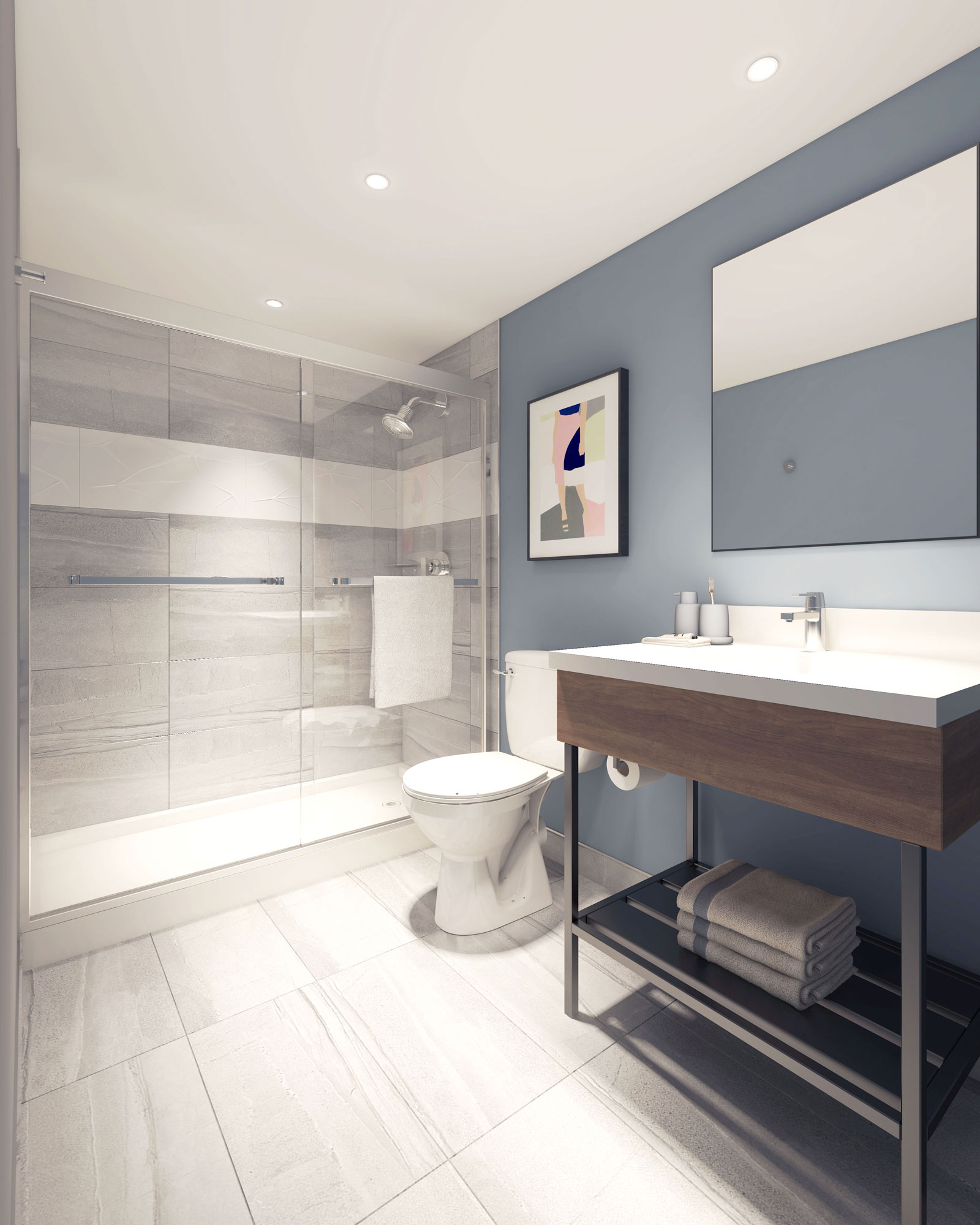 What's the timeline?
November 2018- December 2018
Hoarding and scaffolding, crane installation
January 2019
Dowel drilling
January 2019 - September 2020
Construction
September 2020
Project complete!
Thank you for your understanding and for your support. We look forward to welcoming you to our hotel.