Best Convenient Picnic Spots In or Around Downtown Vancouver 
Looking for the perfect picnic spot to enjoy Vancouver's gorgeous scenery? If you're hoping to gather outside with your picnic pals while staying close to the city centre, we know just the place! Here are some awesome, convenient recommendations that the YWCA Hotel team gathered for you! 
_________________ 
During COVID-19, please stay in accordance with the latest guidelines. 
_________________ 
Grassy picnic spots with waterfront views 
Coal Harbour / Harbour Green Park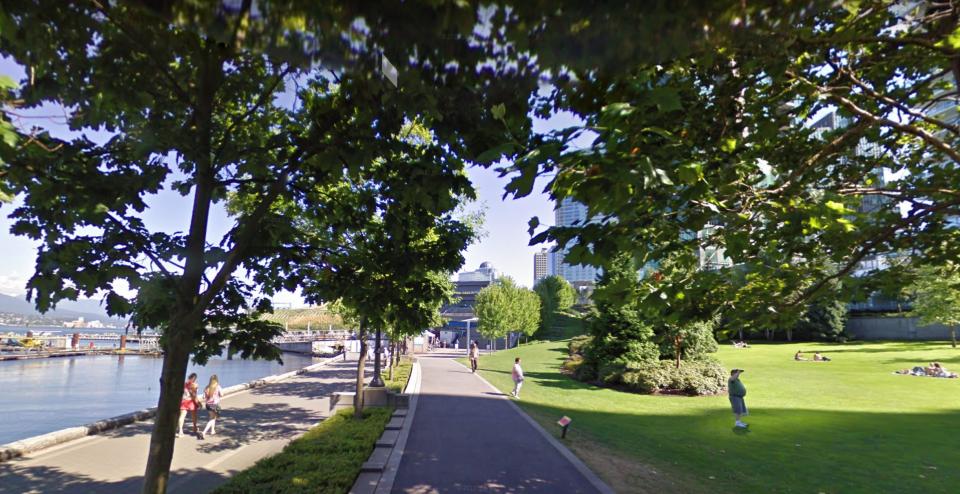 Close to the water and minutes away from the Convention Centre, Harbour Green Park is one of the most relaxing picnic spots right in the heart of Downtown. The grassy area right by the waterfront offers some of the best picnic spots in town, with restaurants and a playground close by. 
>> Directions from YWCA Hotel Vancouver. 
English Bay 
Feel like picnicking at the beach right in the heart of downtown? Head down to English Bay! Sit either on the grass or throw a towel over the sand to enjoy picturesque backdrop of English Bay and the mountains, while enjoying the convenience of restaurants and amenities nearby. 
>> Directions from YWCA Hotel Vancouver. 
Creekside Park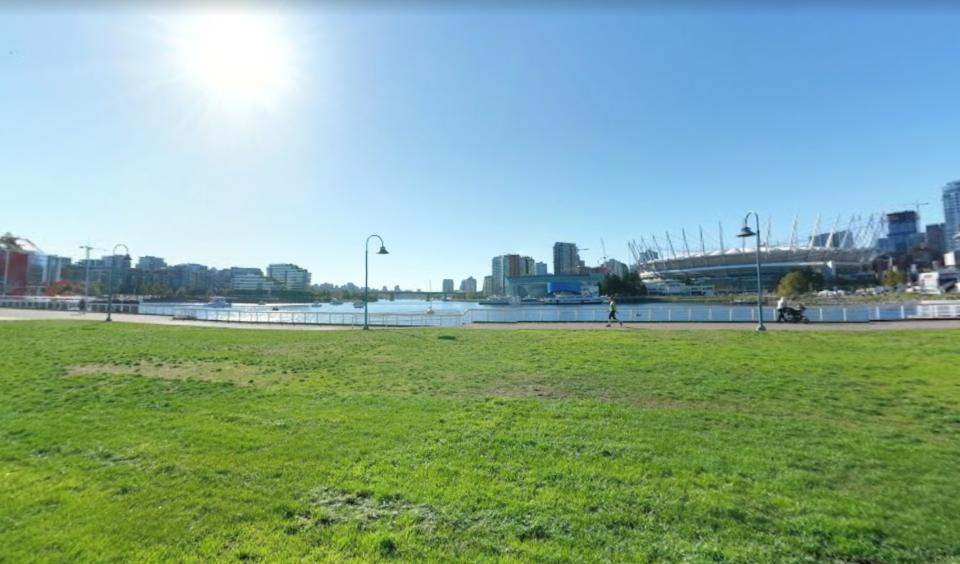 A quick Skytrain stop away at Main Street – Science World, Creekside Park offers grassy lawns, fantastic waterfront views of False Creek and a playground. It is also a quick walk away from restaurants, Science World, kayak rentals and the Olympic Village.  
>> Directions from YWCA Hotel. 
Stanley Park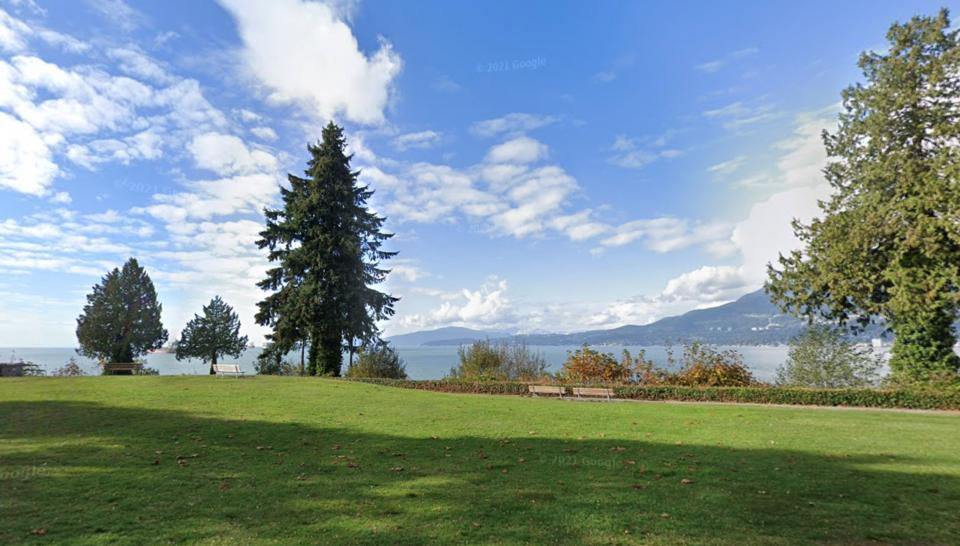 There are multiple picnic areas in Stanley Park, but our favourite waterfront, grassy spots are near Brockton Point or Ferguson Point with views of English Bay. There are tons of space to plop down on a blanket, or chill on one of the benches overlooking the water. 
>> Directions from YWCA Hotel. 
Convenient spots for people-watching 
Vancouver Art Gallery 
One of the Central Business District's largest public spaces, the Vancouver Art Gallery's North and South Plazas and the attached Robson Square are some of the best places to plop down to eat your lunch, get some sun, or just people-watch. With restaurants and food trucks nearby, you don't have to worry about bringing your meal.  
>> Directions from YWCA Hotel. 
Granville Island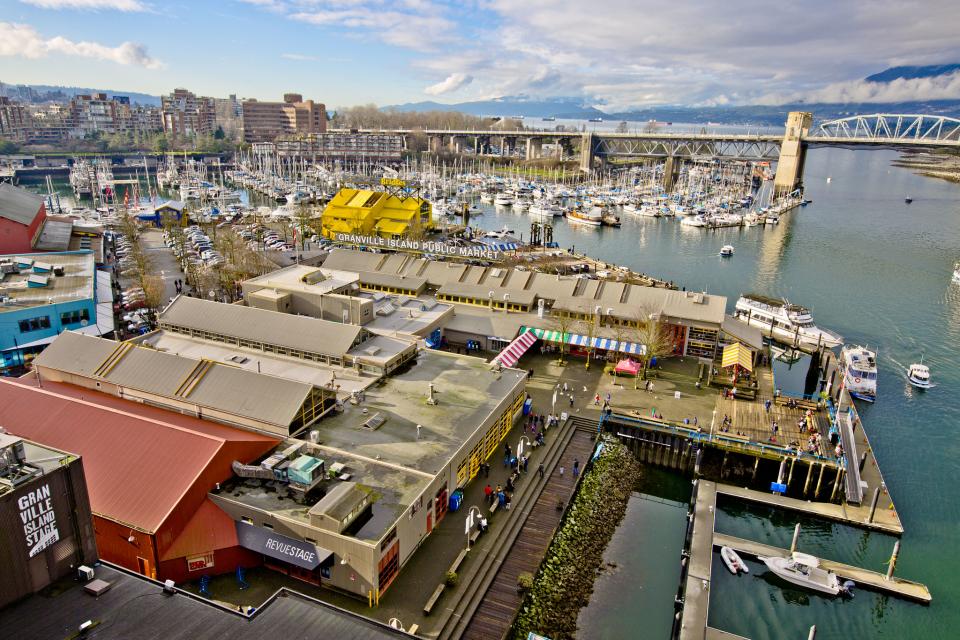 Aerial shot of the Granville Island Public Market Courtyard on Flickr by GoToVan. 
Granville Island is stacked with local staples, specialty foods and delicacies. Locals often grab fresh food from the Public Market and have an open-air snack at the Public Market Courtyard – a plaza surrounded by the market on three sides, with ample seating, and frequent performances by buskers. 
>> Directions from YWCA Hotel. 
Picture-perfect spots in scenic parks and gardens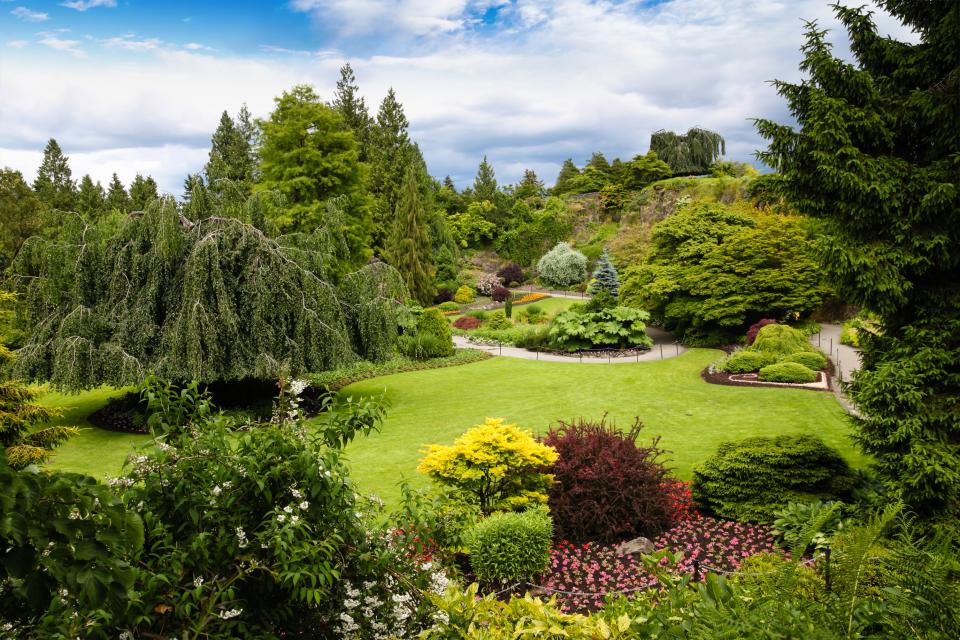 If you're looking for a space surrounded by greenspace and florals trimmed to perfection, look no further than our beautiful parks and gardens in the city. Here's a list of our top recommendations. We highly recommend visiting Queen Elizabeth Park's highest point, surrounded by fountains, green space and stunning views of the city.