Things you can do in the Winter in Vancouver during COVID-19
With many shops, restaurants and attractions still open, Vancouver is plenty of fun if you plan on visiting this winter with restricted capacity! Need some recommendations? Here are some suggestions from our hotel team:
1. Visit Vancouver's Famous Attractions
Take A Stroll Along Our Famous Seawall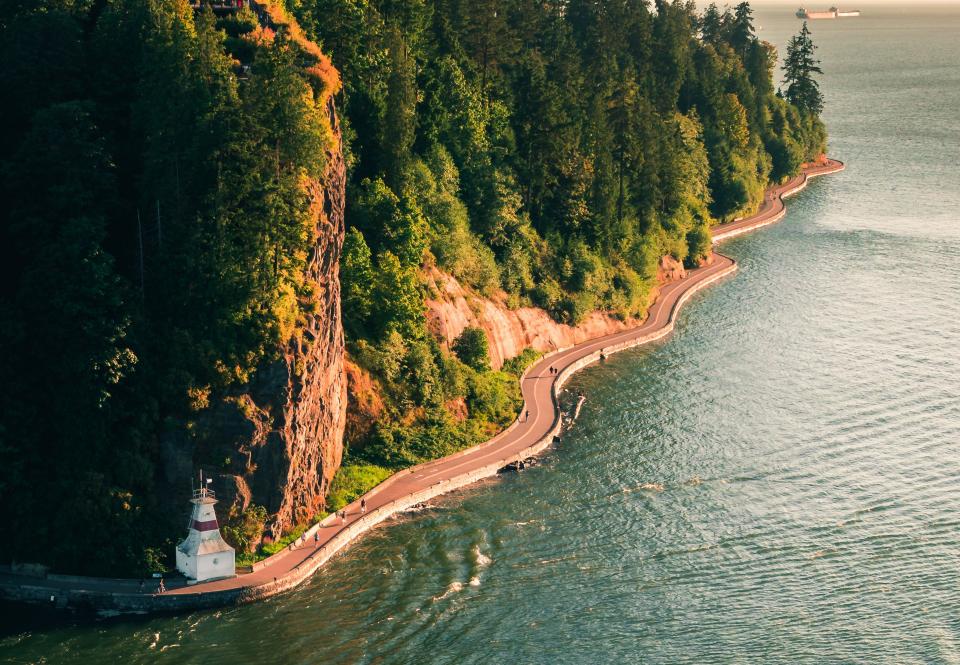 The Seawall is an activity every visitor must experience in Vancouver no matter the season. While this is a great path to walk (2-3 hours), cycling is still the best way to experience this attraction, with a multitude of bike rental options nearby. This 9km track wraps around Stanley Park to offer 40-60 minutes of breathtaking views of the Vancouver Harbour, Lions Gate Bridge, totem poles at Brockton Point, Lighthouse at Prospect Point and the Georgia Strait. The path is very accessible with no notable incline or decline along the route, making this a pleasant outing for all ages and skill levels. Just remember to dress appropriately, as the trip can become windy! To get there, head down W Georgia St 2.4 km (7-minute drive, 30-minute walk) or check with our front desk staff!
Click here for directions to the Seawall from YWCA Hotel.
Explore Granville Island's Farmer's Market and Artisan Shops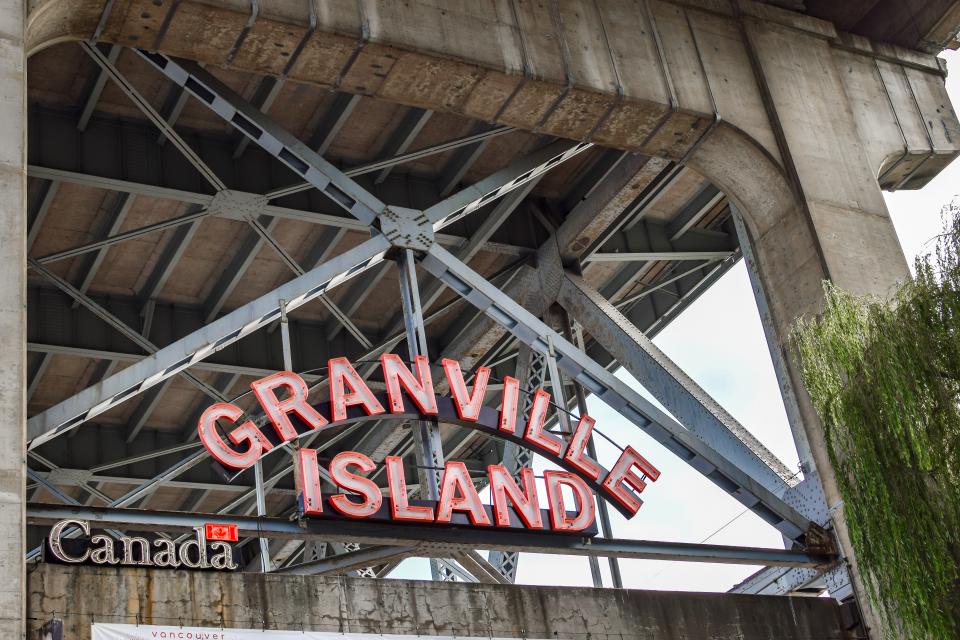 A short 2 km from our hotel, Granville Island is home to the Public Market. If you are a fan of artisan shops and unique and nifty places, then you must pay this gem a visit! This indoor shopping zone is full of fresh local foods and handcrafted delights to get your senses on overdrive.  Continue exploring the island to see the multitude of theaters, cultural centres and boutique shops. For the adventurous types, you will also find kayak and paddleboard rentals. Rain or shine, there is truly something for everyone here! Click here for directions to Granville Island from YWCA Hotel.
Snowboard/ Ski/ Snow Shoe/ Fantastic Views On Grouse Mountain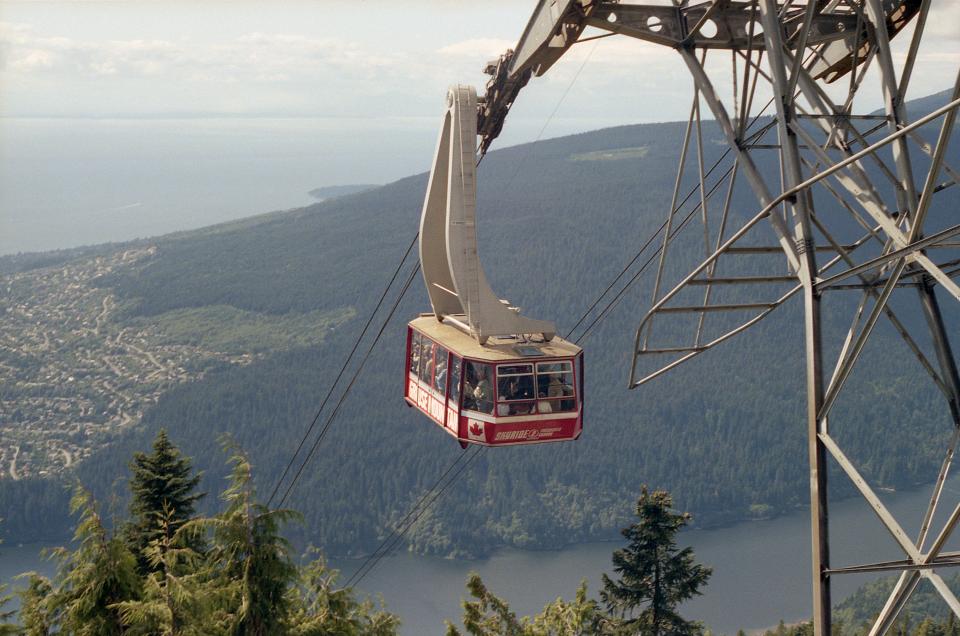 From just about anywhere in the city of Vancouver you will be able to see our fantastic mountain skyline; if you are set on getting up there, we definitely recommend heading to Grouse Mountain, one of our local mountains. Just a 30-minute drive from the hotel (also accessible by transit), there are a variety of activities and attractions in all seasons. In the winter season it is a popular ski/snowboard destination, but there is much to do year-round. We absolutely recommend taking the gondola up to get an unparalleled view of the Lower Mainland, and once you're up there, make sure to check in on Grinder and Coola, the resident grizzly bears of the Endangered Wildlife Refuge. Stop at the Altitudes Bistro to sit and absorb the breathtaking vista over a meal or a hot drink.
Click here for directions to Grouse Mountain from YWCA Hotel.
Click here for a list of outdoors mountains and Snow/ Winter Activities in Vancouver
Conquer Your Fear of Heights at the Capilano Suspension Bridge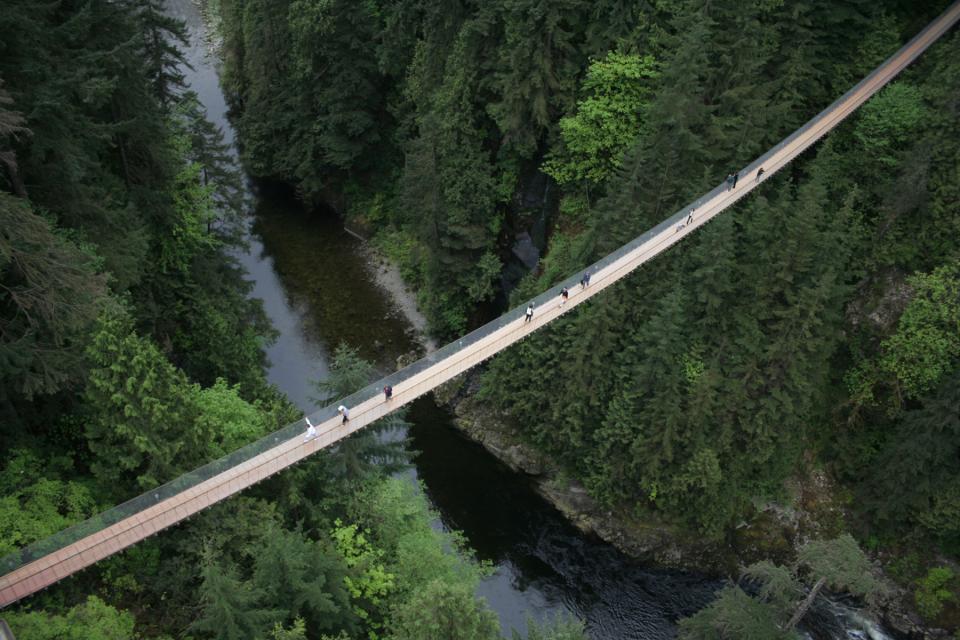 Open during this season, Capilano Suspension Bridge Park* is one of the most popular tourist attractions in Vancouver. The 450 ft (137m) long, 230 ft (70m) high Capilano Suspension Bridge has thrilled visitors since 1889. Though Canyon lights will not be resuming during COVID-19, the suspension bridge, rainforest and canyon is one of the most spectacular sights in the city.
*Booking ahead may be required.
Click here for directions to Capilano Suspension Bridge from YWCA Hotel.
2. Explore Vancouver's Neighbourhoods Like a Local
Check out "The Drive"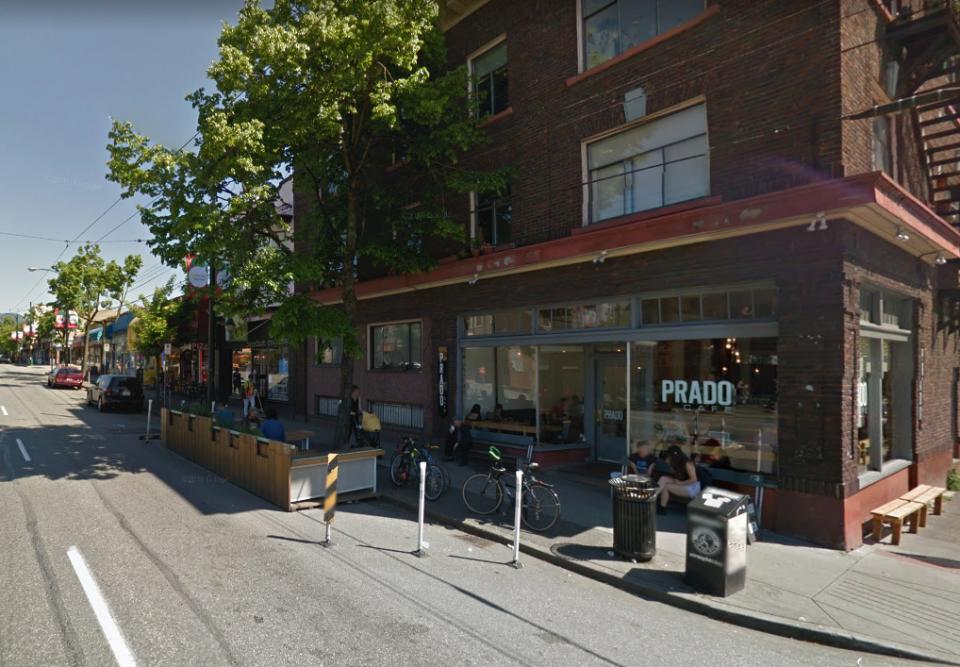 Looking to experience some of Vancouver's local cultural vibes? We recommend heading to Commercial Drive! This 22-block stretch is filled with over 300 different merchants, including 8 blocks of the city's "Little Italy" neighbourhood. Known locally as "The Drive," you can be sure to find all sorts of unique places here, from restaurants, pubs, bakeries, to arts, music and cultural hubs. No matter how many times you explore this hot spot of culture and activity, you can be sure you'll find something new! It's far to walk from the hotel (45 minutes), the Commercial-Broadway Skytrain station is just two stops down from the Stadium-Chinatown station, about 15 minutes travel time.
Click here for directions to Commercial Drive from YWCA Hotel.
Shop, Dine, Watch A Movie and Have Fun at Metrotown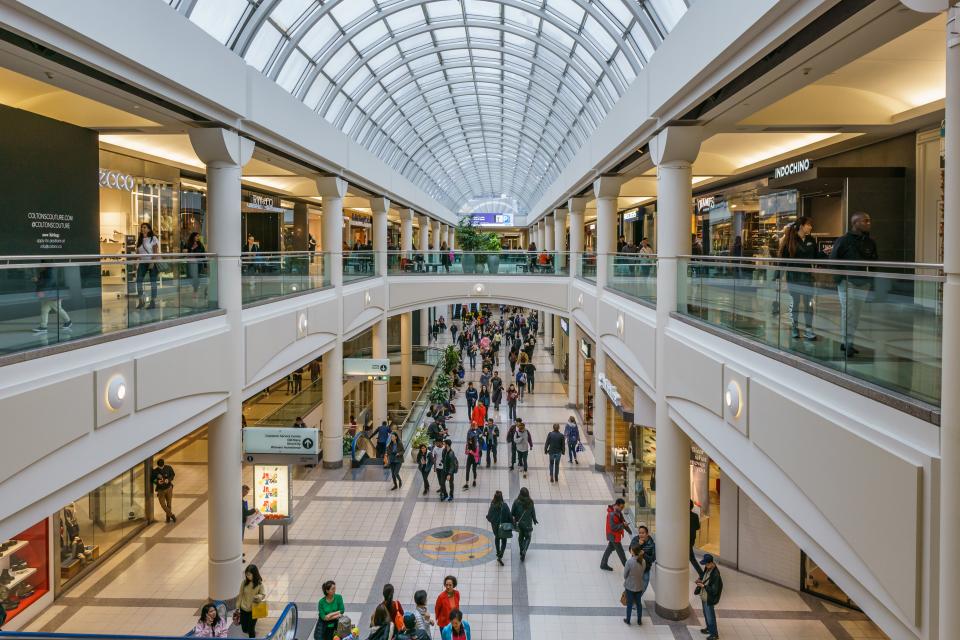 If you are looking to stay indoors and do some shopping, Metropolis at Metrotown is the place for you! As the third largest shopping mall in all of Canada, there's enough space to make sure everyone is physically distanced. With 400 stores to explore, restaurants, arcade, photo studio and a movie theater, you will certainly have plenty to do and see here! Metrotown is also conveniently located along the Expo Line Skytrain with its own dedicated stop, just 30 minutes from the hotel.
Click here for directions to Metrotown from YWCA Hotel.
Explore Vancouver's Main Street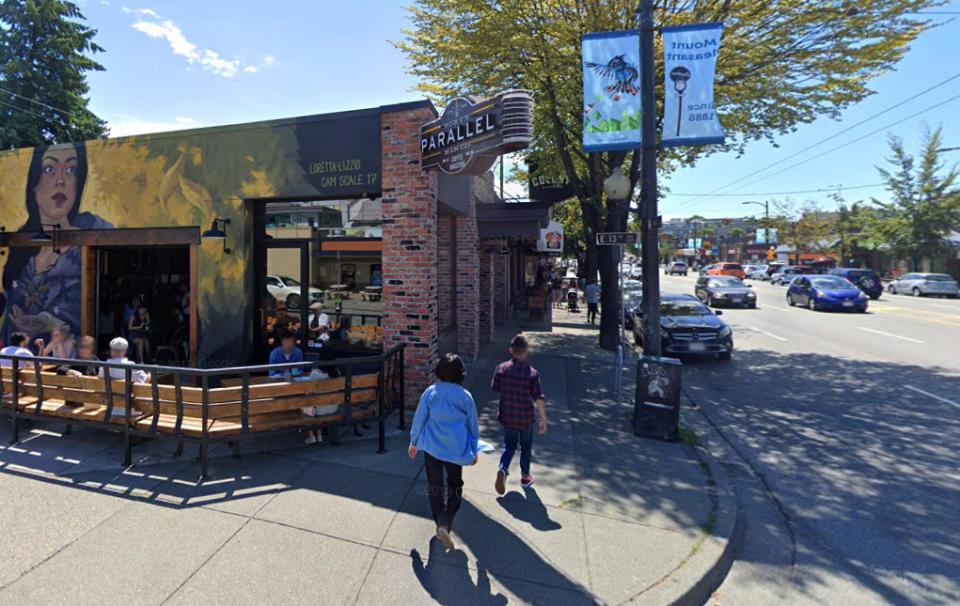 Main Street is another area jam-packed with local culture and famous attractions. The north end starts in Vancouver's historic Chinatown district, before passing alongside the iconic Science World at the end of False Creek. False Creek is definitely a spot worth exploring by itself! If you continue south down Main Street and 16th you will undoubtedly encounter craft breweries, unique restaurants, boutique shops and a great deal of options for nightlife. We recommend visiting this area for some good local craft beer and artisan coffee. For vegans and vegetarians, the many options are an absolute must.
Click here for directions to Main Street from YWCA Hotel
3. Immerse Yourself in Nature
Take a Stroll at Stanley Park
Ranked as the best park in the world by TripAdvisor, Stanley Park is a must-see destination for all visitors. Enclosed by the world-famous Seawall, this 405-hectare park is full of hiking trails, beaches, ponds and gardens. For those looking to explore with leisure, horse drawn tours are a very romantic way to see the key features of the park. One could easily spend an entire day getting to know this area, and there are certainly cafes and restaurants to stop at along the way. Stanley Park is also home to the Vancouver Aquarium, but unfortunately it has had to close temporarily due to COVID-19. Nonetheless, it is a beautiful building worth passing by for the architecture anyway! Just 2.5km from the hotel, there is much to see in Vancouver on the 30-minute walk to the park.
Click here for directions to Stanley Park from YWCA Hotel.
Head Down to English Bay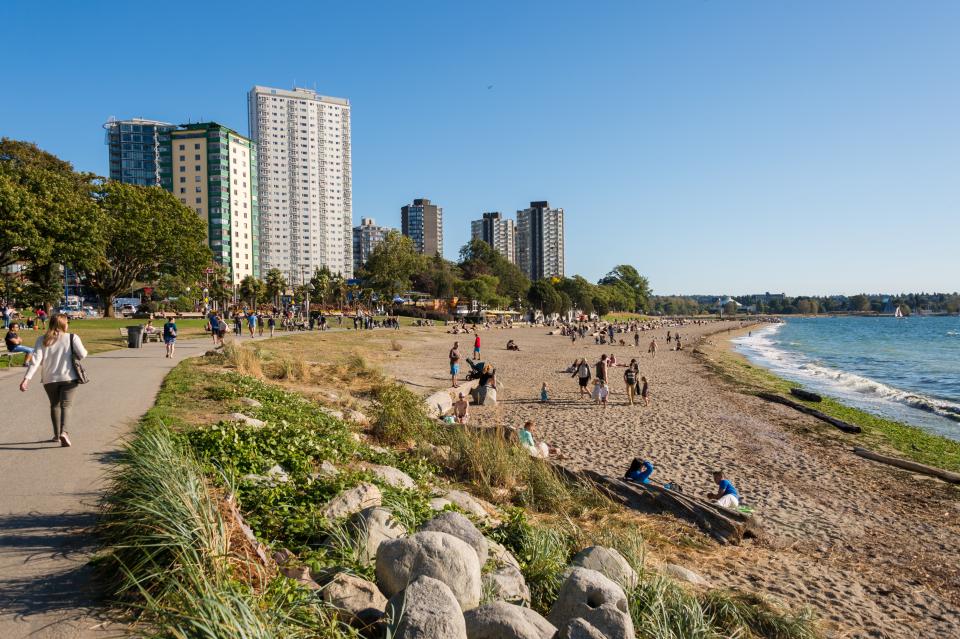 While you're outside, you should definitely consider visiting English Bay. This beach is a magnificent stop even in the middle of winter. You'll definitely want to bring your camera on this trip, both for the spectacular view of the Burrard Inlet and for the iconic sculptures and inukshuk. Keep heading south along Beach Avenue and you'll find yourself at Sunset Beach, often be used for local events. You'll get a great view of False Creek and of Vanier Park across the water. The south end of Sunset Beach is just 2km from the hotel, about a 25-minute walk.
Click here for directions to English Bay from YWCA Hotel.
Visit Vancouver's Many Beautiful Park and Gardens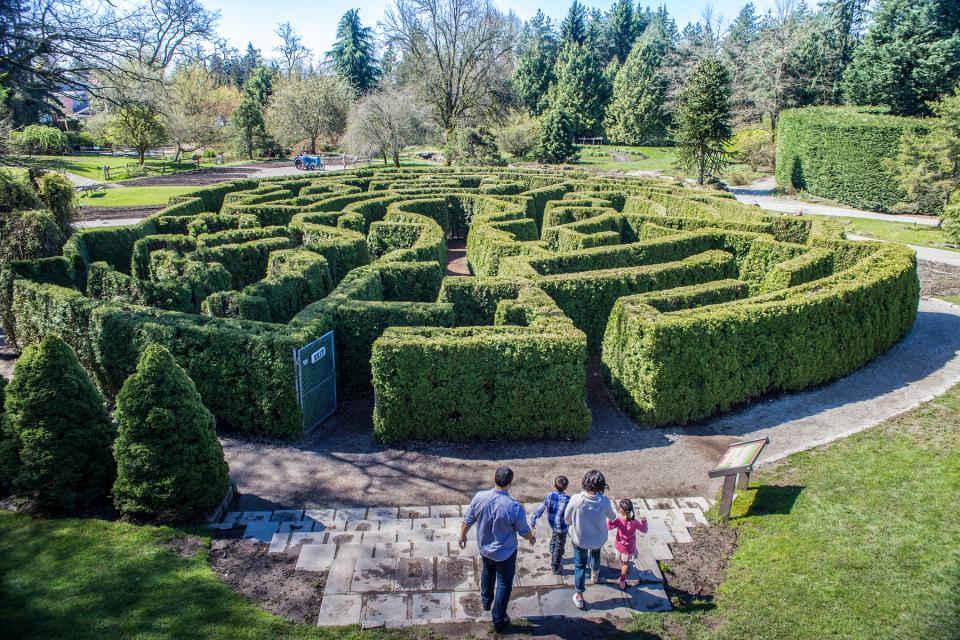 No matter the season, there is always something beautiful to see in beautiful British Columbia. Here are some of our recommendations of beautiful parks and gardens in Vancouver. One of our top recommendations is VanDusen Botanical Gardens. This 55-acre oasis is just a 15- minute drive south from the hotel and is home to over 7,500 different species of plants. It is also just a couple blocks away from the Bloedel Conservatory in Queen Elizabeth Park (another one of our recommendations), which is home to a wide variety of exotic plants and birds. If you are a nature lover, you won't want to miss this attraction!
Click here for a list of beautiful parks and gardens in Vancouver. 
Enjoy a Half-Day out at Port Moody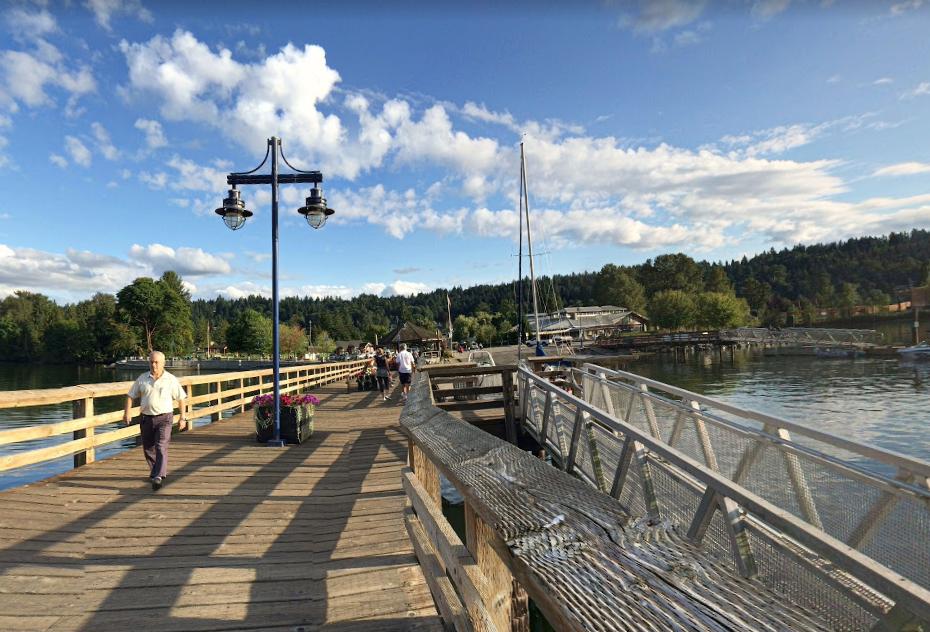 Photo of Rocky Point Park at Port Moody
If you're willing to adventure out a bit further, hop on the Skytrain and head to Port Moody. Get off at the Moody Centre Station, just 50 minutes from the hotel, and you will find yourself next to Rocky Point Park. Perhaps the most popular spot in Port Moody, Rocky Point has hours of hiking trails outside, famous homemade ice cream and an entire community of craft breweries. The view of the Burrard Inlet is spectacular, and folks who make their way to the water may be treated with rich wildlife, including seals, birds, and occasionally the odd black bear. If you're looking to escape the hustle and bustle of the city for a day, make sure to put Port Moody on your list!
Click here for directions to Port Moody from YWCA Hotel.