Top 7 things for visitors to do in Vancouver during the Spring
Guests often find springtime in Vancouver to be overflowing with beauty and overwhelmingly underrated. Birds are singing, cherry trees are blossoming and other flowers are blooming and lining our streets; visitors and locals alike are graced with lovely sunshine and a light breeze – there's no better time to get outside and explore the natural wonders in the areas surrounding the city. 
We've narrowed down the options and put together a handy guide to help you check out some of the best activities during those blissful spring days.    
Go for a bike ride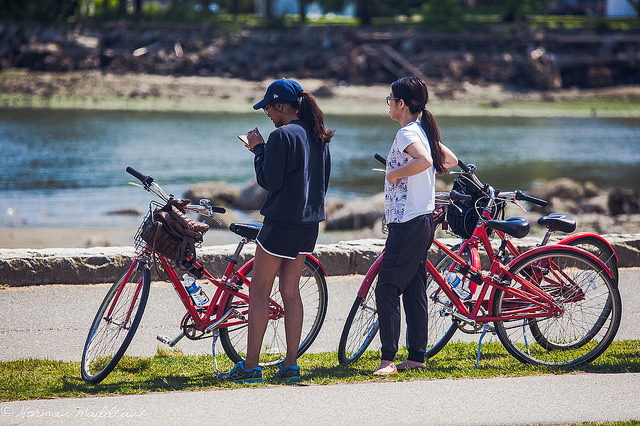 Photo of visitors biking along the Stanley Park Seawall by Norman Maddeaux on Flickr.
Vancouver is an extremely bike-friendly city with designated bike lanes on many streets and an extensive network of trails to discover. For popular scenic bike rides try cycling along Vancouver's Stanley Park Seawall or False Creek area. Here are six scenic walking or biking paths close to downtown Vancouver that we recommend.
Want to do it all yourself? That's wonderful because the City of Vancouver has created a cycling routes map which can be found here.
If you are looking for a bike to rent, Vancity's got you covered. The city offers a bike-sharing program called Mobi, or travellers can rent a bike from one of the city's bike rental shops. You can check out where a Mobi bike is near you on their website.
If you're hoping to ride along on a tour, we recommend checking out Cycle City Tours and Bike Rentals at 648 Hornby St. downtown. They offer guided bike tours of the city passing by popular areas including Stanley Park, Granville Island and Gastown. Find out more on Cycle City Tours' website.
Cherry blossom viewing and events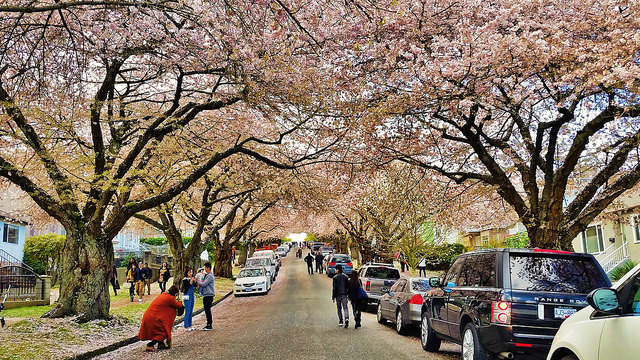 Photo of Cherry Blossoms in Vancouver by Mike on Flickr.
Streets lined with flowering pink trees are a photographer's dream, and you can find these waves of pink and white cherry blossoms bloom across the city every year starting from February to April.
One of the most notable highlights is the Vancouver Cherry Blossom Festival, which runs in early April with a variety of events including a community picnic, free musical performances at Robson Plaza and guided tree walks. Catch the Spring Lights Illumination, which allows visitors to experience the blossoms after dark by illuminating the trees with multi-coloured lights accompanied by sound and performances.
Not sure where you can check out Cherry Blossoms? Don't worry because you can check out the festival's online map listing the locations of the cherry blossom trees, grab a camera, and go explore.
Vancouver Cherry Blossoms online map: http://maps.vcbf.ca/map/
Join in the hockey frenzy or soccer craze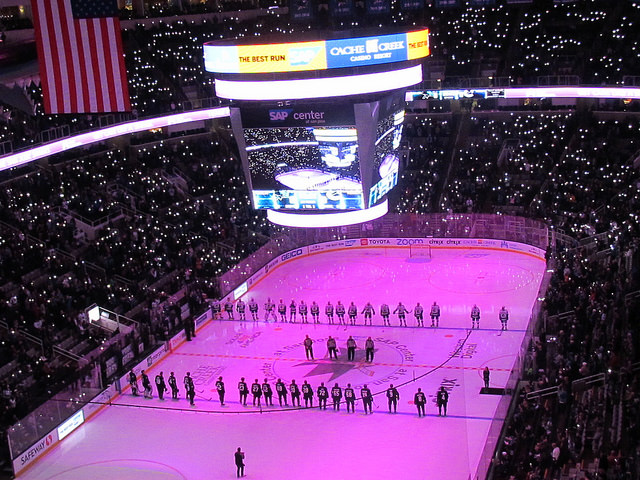 Photo of a canucks game by Dinur on Flickr.
Get in on the sports-craze and grab a ticket to see a Professional Vancouver team play as local teams are deep into their seasons during spring. Here are two of our most notable home teams during this period:
Ice Hockey
The Vancouver Canucks are the professional NHL ice hockey team that plays home games at Rogers Arena in Vancouver (5 minute walk from YWCA Hotel) and a local favourite. When the Canucks are playing, you'll find many Vancouver bars and restaurants, and not just sports bars, will be showing the game. Pull up a stool and make friends with the rabid Canucks fans that surround you.
The Vancouver Canucks website: https://www.nhl.com/canucks
Soccer
Established in 1974, Vancouver Whitecaps FC is the city's professional soccer (football) club, playing in North America's Major League Soccer (MLS) competition. Fans and supporter groups chant, drum, and cheer on their team passionately through 90 minutes of action at BC Place Stadium in downtown Vancouver located right across from the YWCA Hotel. The MLS season runs from March through October.
Vancouver Whitecaps FC website: https://www.whitecapsfc.com/
Granville Island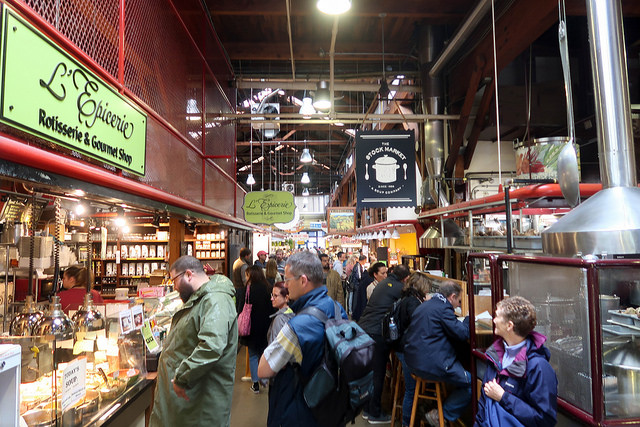 Photo of Granville Island Public Market by Keith Murray on Flickr.
Both a locals' favourite and a huge draw for visitors, Granville Island is one of the city's most important cultural districts with theatres, artisan workshops and craft studios. There is certainly something special around this neighbourhood. Though businesses and tourism thrives, the destination still retains an old-fashioned, timeless feeling. Quaint shops, outdoor market, artists corner and shops and plenty of food makes the neighbourhood a must-visit. And the food, friendly faces, live music and atmosphere make for an enjoyable destination. Granville Island is only a bus ride or a ferry ride away from the YWCA Hotel.
Granville Island website: https://granvilleisland.com/
Explore one of the city's gorgeous gardens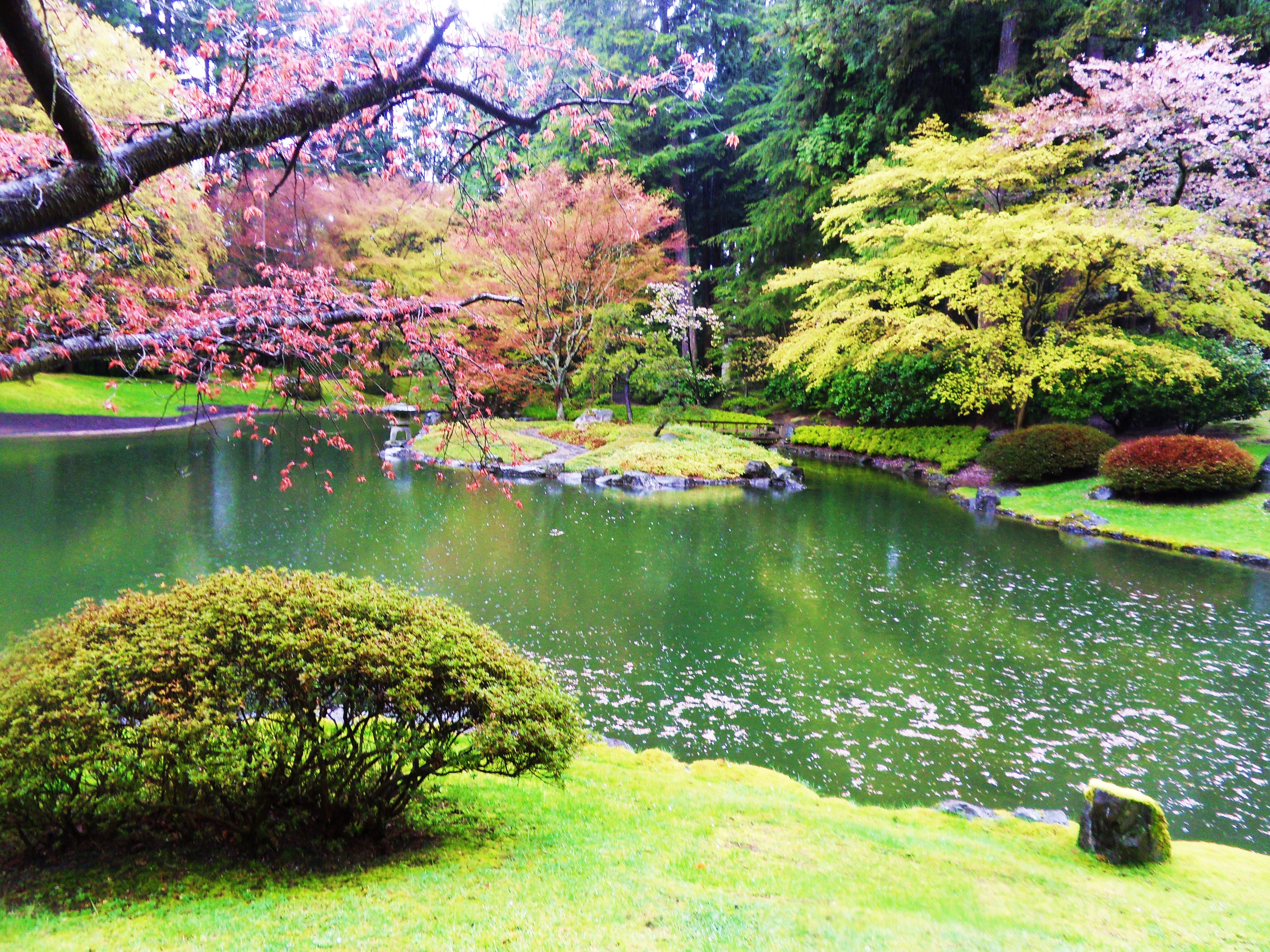 Photo of Nitobe Memorial Garden by Jennifer C. on Flickr https://flic.kr/p/9MWG9C.
Wander along the paths at the VanDusen Botanical Garden and check out their bloom guide to learn more. Enter the Dr. Sun Yat-Sen Classical Chinese Garden in the city's Chinatown neighbourhood to experience the beautiful architecture and design of an authentic Chinese garden. The garden often hosts art exhibits and you can watch koi swim gracefully in the garden pond. Or you can visit a tropical rainforest at the Bloedel Conservatory, an indoor tropical garden in Queen Elizabeth Park atop the highest point of the city.. The conservatory contains over 200 free-flying birds including macaws and Chinese pheasants plus 500 exotic plants and flowers.
For details on these parks and gardens, our top seven recommendations, and how to get there from the YWCA Hotel, check out our post here.
Food trucks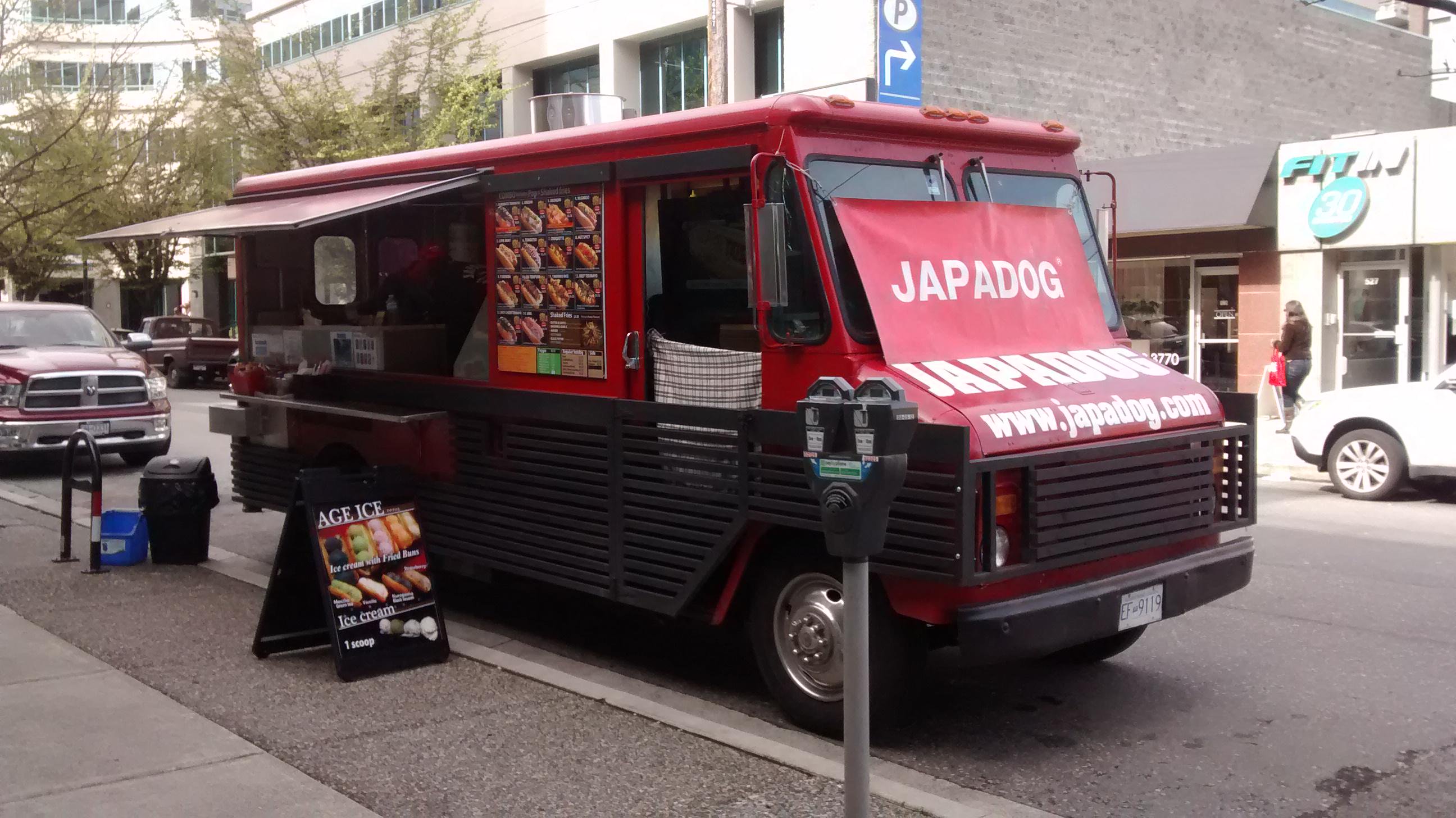 Photo of a Japadog food truck. Source: Japadog.
With a food truck scene that quickly rivals Portland and Los Angeles, Vancouver's no stranger to some gourmet meals on the streets. Downtown is where you will bump into the majority of these mobile deliciousness from mom's grilled cheese, butter chicken cchnitzels, Korean tacos to the Mediterranean goodness of chickpea. Don't miss the delicious Japadog truck and their creatively-topped hot dogs! Whether it's a cheesy homestyle grilled cheese or a spicy Pan-Asian bowl, you can find pretty much anything your heart desires.
Trying to locate a food truck? Here's a quick Vancouver Food Truck Map for you: https://streetfoodapp.com/vancouver/map
Take a hike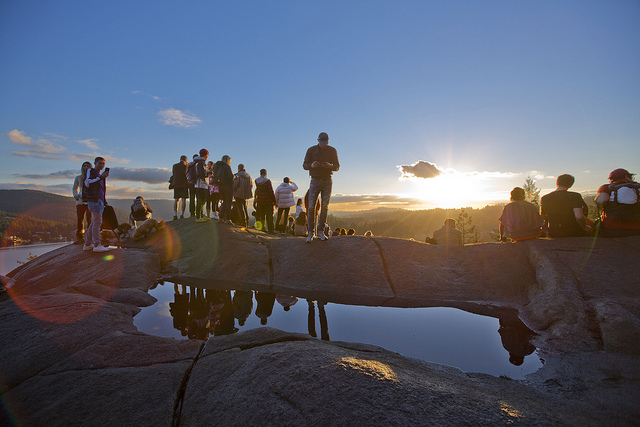 Photo of the Quarry Rock viewpoint by GotoVan on Flickr.  https://flic.kr/p/2dPDqnU
Hiking on Grouse Mountain? Walking through the trails at Lynn Canyon? Whatever you choose, you can be sure that your room at the YWCA Hotel is never far from the action. From the two well-known, close-by hikes on the city's North Shore such as [sample], to a day-trip out to Squamish [name of the place and the Garibaldi Highlands [sample/link], this city has got it all.
If you have never hiked before or if you're looking for a quick hike, visit the quaint community of Deep Cove to hike Quarry Rock (20-30 minute ride from YWCA Hotel). The popular trail starts with a steep set of stairs then gradually slopes upwards to end with a breathtaking view of the ocean and the mountains. Quarry Rock takes about one to two hours in total to complete.
For those who don't want any steep inclines and who want to enjoy the views without much uphill hiking, we highly recommend the scenic Lynn Canyon trails. Lynn Loop is a short trail that takes you up through the forest before looping back along the waters of Lynn Creek. From the parking lot (30 minute ride from YWCA Hotel), walk past the yellow gate towards Lynn Creek and over the bridge and take in the fresh air.
Fitness advocates and those looking for a great workout should try the extremely steep Grouse Grind, which starts at the base of Grouse Mountain (20-30 minute ride from the YWCA Hotel) and takes about two to three hours to complete.
For those seasoned hikers who love nature, we highly recommend heading out to the Squamish area for an amazing day trip and stunning views of the majestic West Coast alpines. There are tons of trails that starts in the Spring, and the hike we will recommend is The Chief. The Stawamus Chief is one of the few mountains you can climb as early in the year as March, without much trace of snow. Starting from the base near Shannon Falls (55 minute ride from YWCA Hotel), with just over 2km (4km round trip from the parking lot) to the First Peak. (There are three, you can hit them all) In our opinion, the First Peak boasts the best views, but it's also the most popular. Bring snacks, lots of water, and don't forget to leave yourself lots of time to take in the 360 degree views at the top. The view is UNREAL, and so quintessential BC!

Photo of Stawamus Chief's view point by Christopher Porter on Flickr. https://flic.kr/p/obvByB