Fun Outdoor Activities You Can Do in Downtown Vancouver
Vancouver is an outdoor enthusiast's paradise! Exploring fun outdoor activities and enjoying the outdoor scenery are a must-do for locals and visitors alike. If you are hoping to enjoy some outdoor activity without venturing off too far, here are some awesome suggestions for you whether it's your first, fifth or fifteenth time in the city!
Explore a Trail in Stanley Park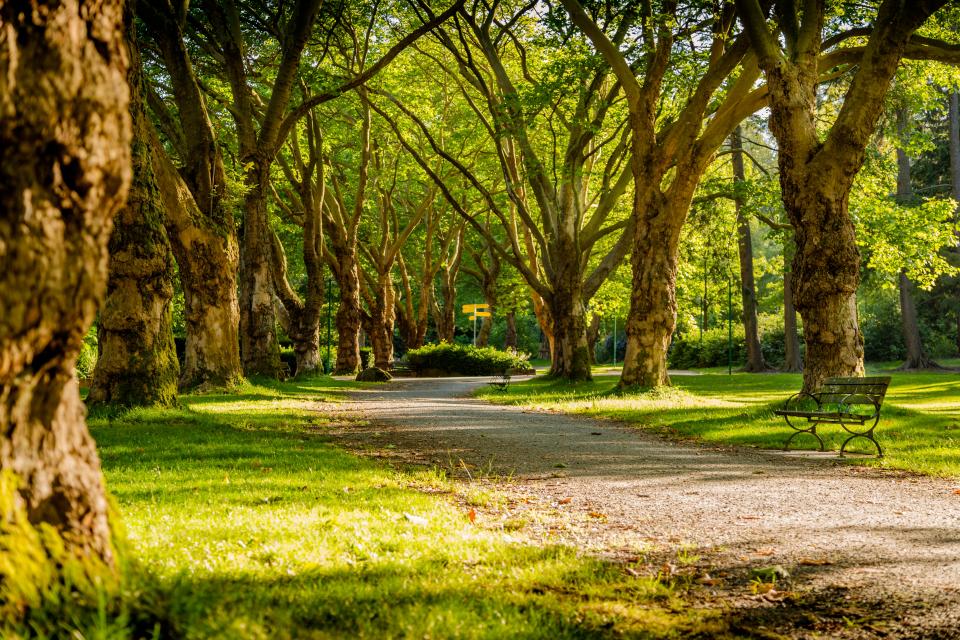 Though Stanley Park is ringed by the seawall bike path, where most activity in the park takes place, there are magically beautiful forests ready to be explored on foot in the interior of the park. If you take the time to explore, you'll be awestruck by the majesty and scale of the forest in the interior of the park.
Here are the directions to Stanley Park from YWCA Hotel Vancouver.
Check out our guide to some of the best parks and gardens in town.
Try paddle boarding or rent a canoe or kayak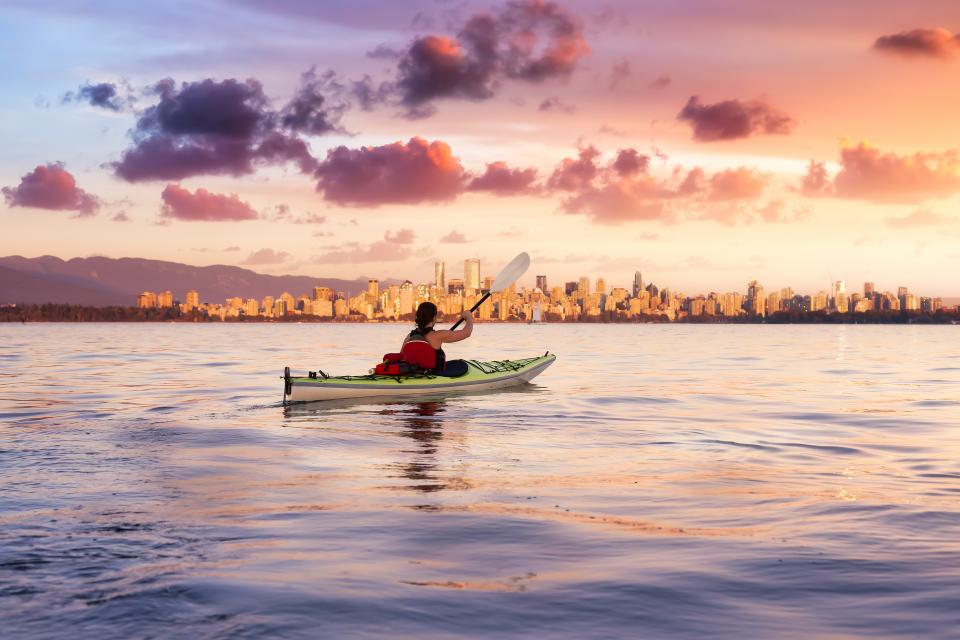 Paddle among the boats moored in False Creek, watch the ferries that shuttle people around the city, explore our shorelines and look up to see stunning views of Vancouver's mountains. You're likely to spot wildlife too - look out for harbor seals, cormorants, fish, and geese enjoying the waters.
Check out some of YWCA Hotel Vancouver's recommendations.
Bike (or walk or jog) along Vancouver's extensive network of bike paths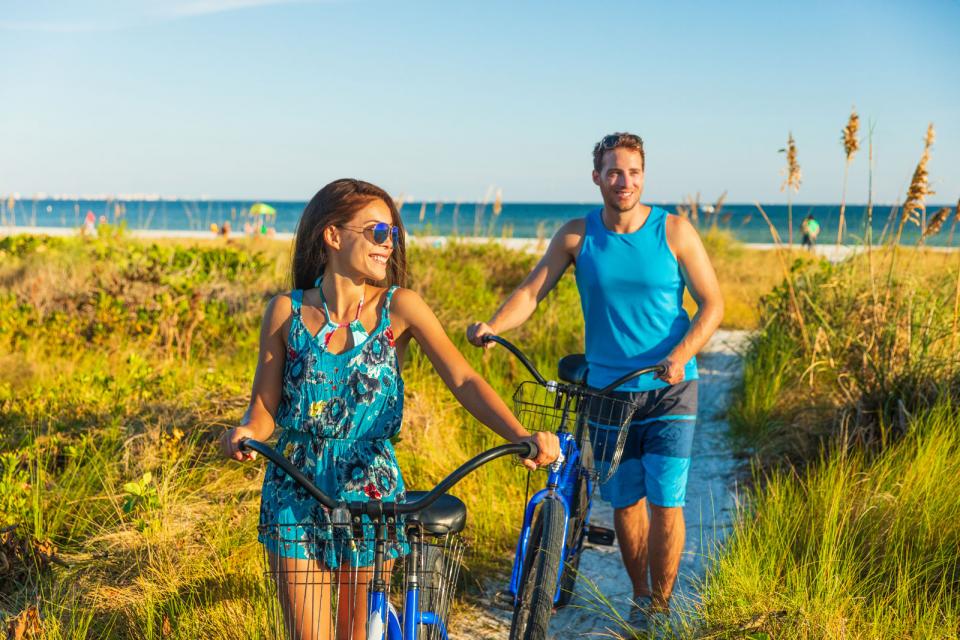 The flat, paved routes that wind around the city offer scenic views and are popular year-round. Bike around a park or jog along the waterfront. There are plenty of spots in town! Check out some of these paths in downtown Vancouver.
Check out some of these paths in or near downtown Vancouver.
Head to a beach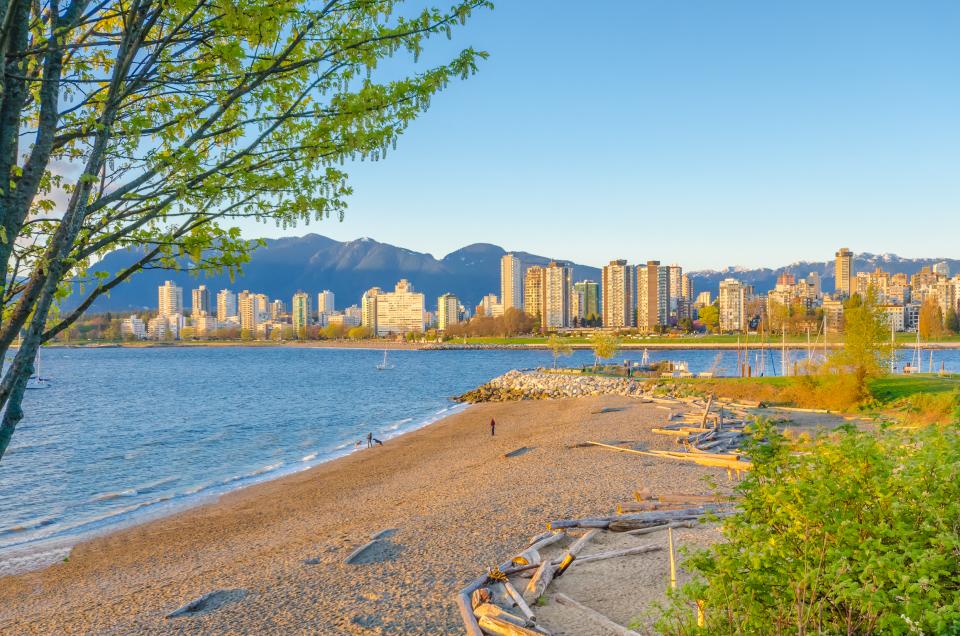 Vancouver has many gorgeous beaches - Sunset, English Bay, Kitsilano, Jericho, and Spanish Banks all offer unbeatable views of the Pacific.
Here are some of YWCA Hotel Vancouver's recommendations.
Splash in one of Vancouver's outdoor public pools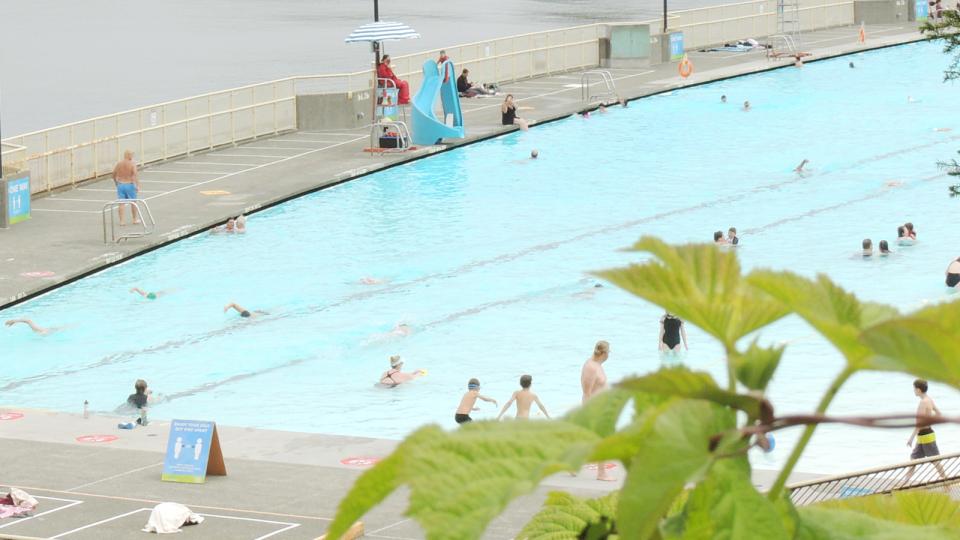 Vancouver's outdoor pools are reopening for the summer with extra safety measures, and there's no better way to beat the heat than a refreshing dip. Kitsilano and Second Beach are the closest options to the hotel, and are both located near some of Vancouver's best beaches.
Here are the directions to Kitsilano or Second Beach from YWCA Hotel Vancouver
Go whale watching
Leaving from Granville Island, whale-watching tours last 3-5 hours and are designed to find spectacular marine wildlife like orcas and humpback whales. The summer months are the best time for spotting orcas as they return to the area to hunt spawning salmon.
Here are the directions to Granville Island from YWCA Hotel Vancouver
Grab tasty treats at Granville Island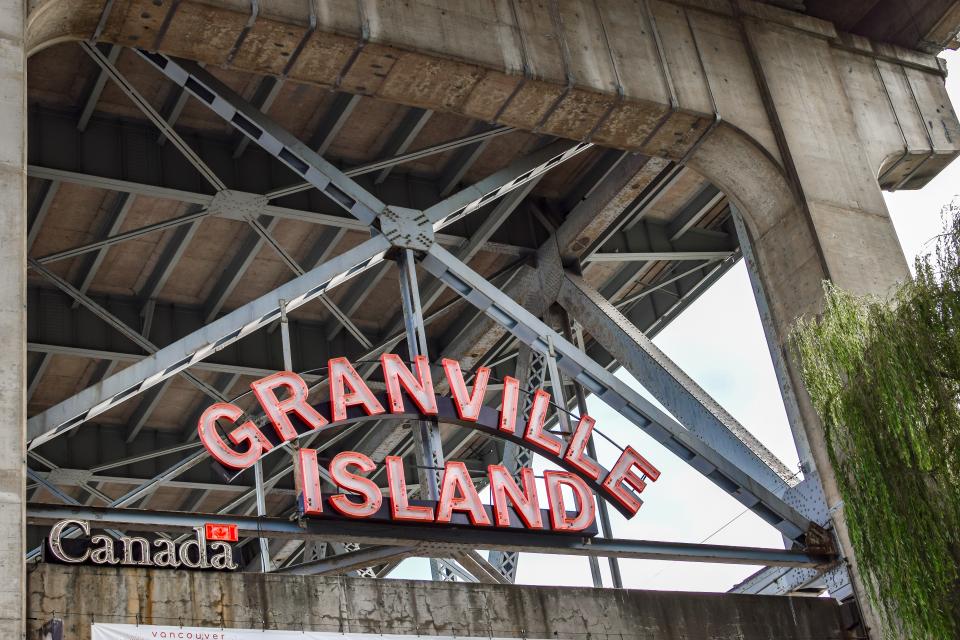 Public Market close to the downtown core, the Granville Island Public Market, open from 9AM to 6PM every day of the week, features a farmers' market, day vendors, and artists offering local goods. Stop by to enjoy locally-made goodies or just window shop and enjoy the market's bustling atmosphere.
Here are the directions to Granville Island from YWCA Hotel Vancouver