What to Expect When Eating and Shopping in Vancouver During COVID-19
UPDATE MARCH 29, 2021: Restaurants, pubs and bars are closed for indoor dining. Outdoor patio seating and take-out or delivery is allowed. Visit the BC Government website for more details.
Want to shop or eat out in Vancouver but not sure what it is like during COVID-19? Our staff has ventured around downtown to bring you our observations, what you can expect and what you need to know the next time you head out to eat or shop!
Shopping
Since mid 2020, business and services have reopened with measures in place to adhere to the province's guidelines! Shoppers can still have their sufficient doses of retail therapy while feeling safe and protected! Officials also announced that British Columbians must also now wear masks in all indoor public places.
You may see plexiglass barriers installed at checkout tills, and adequate spacing throughout stores. Shoppers are asked to allow for adequate physical distance with other shoppers (6ft apart except for members of the same household). Wireless forms of payment are also highly encouraged.
Here are some measures that we saw around Pacific Centre: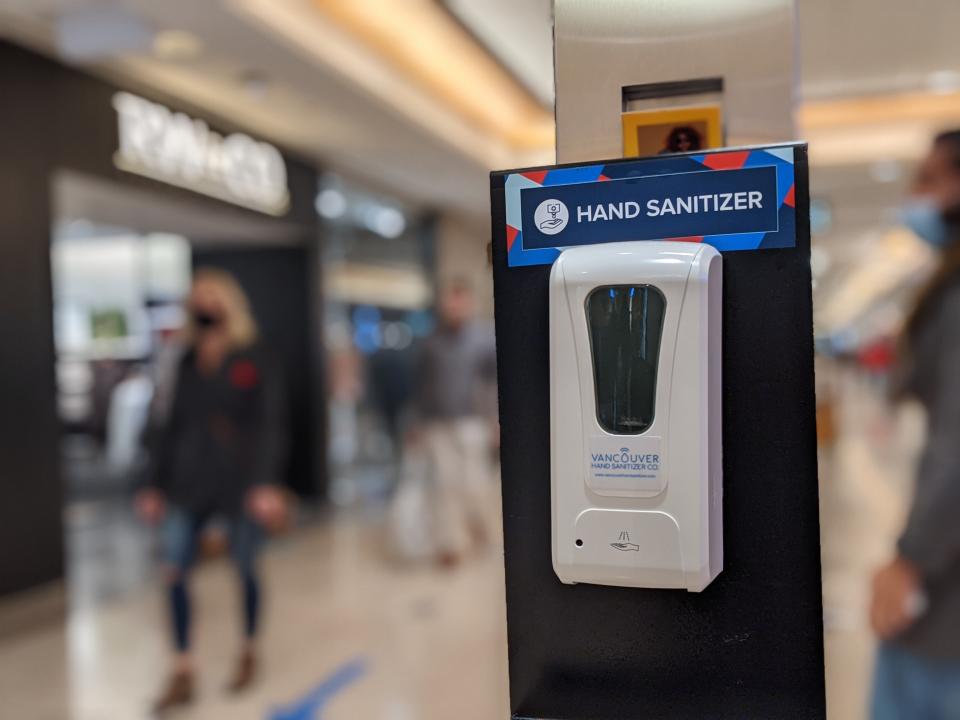 Hand sanitizers are readily available on premise.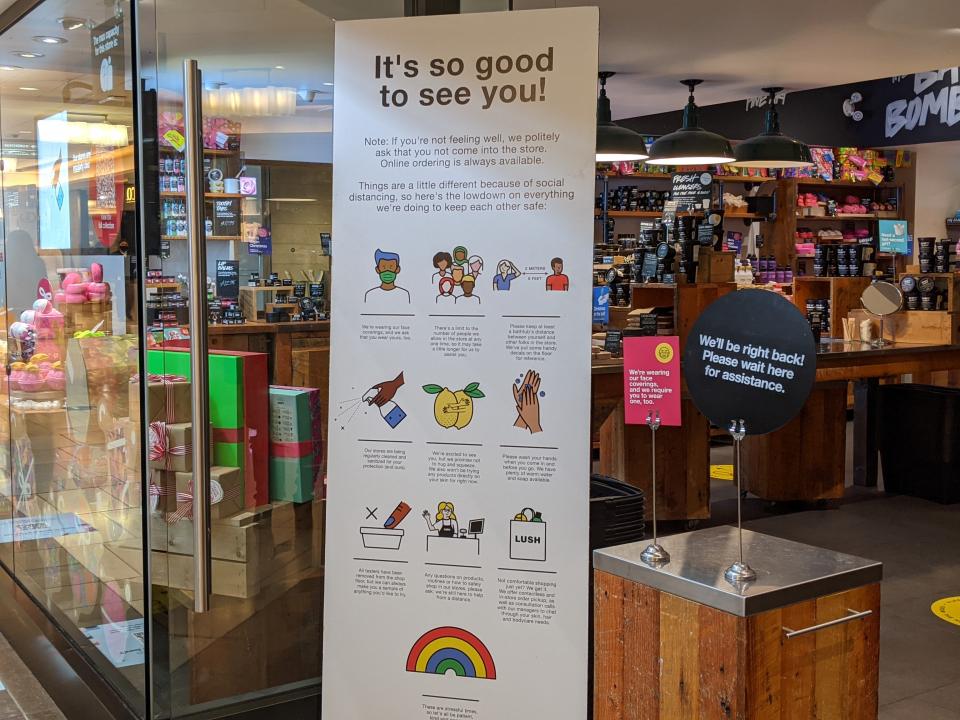 Some stores will be required to check customers in to adhere to store capacity limits.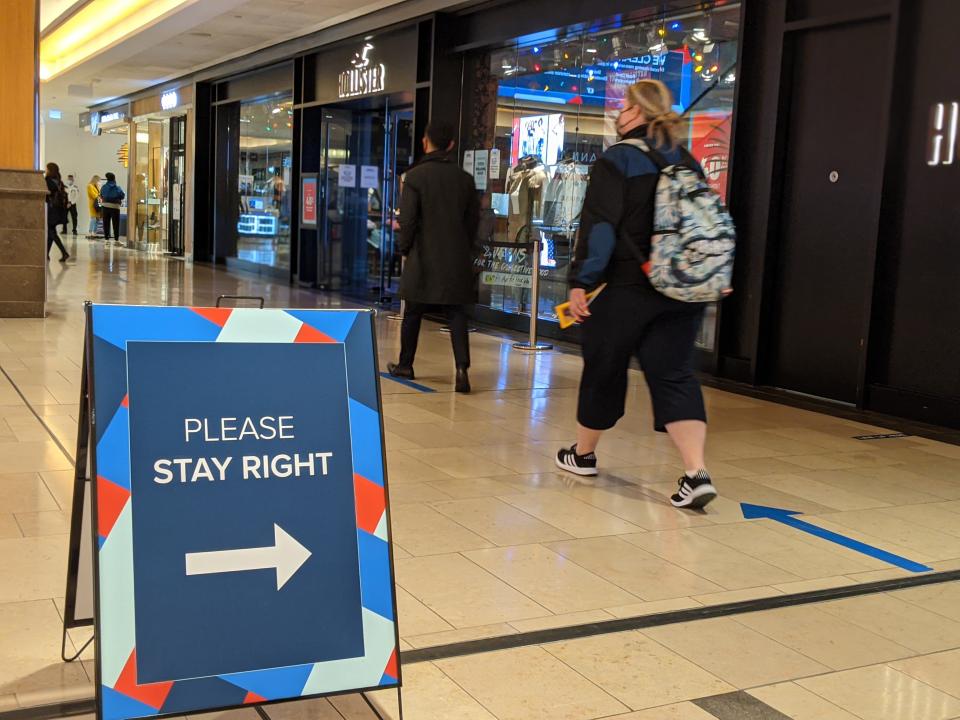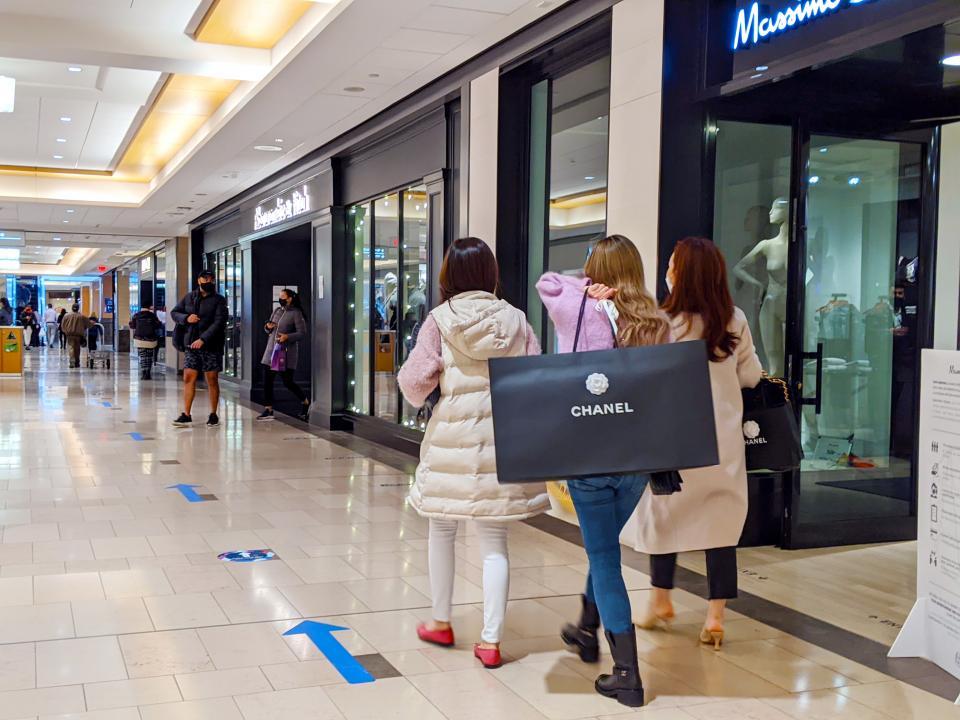 Stores and malls are required to direct traffic and shoppers are advised to follow one-directional walkways that have been created.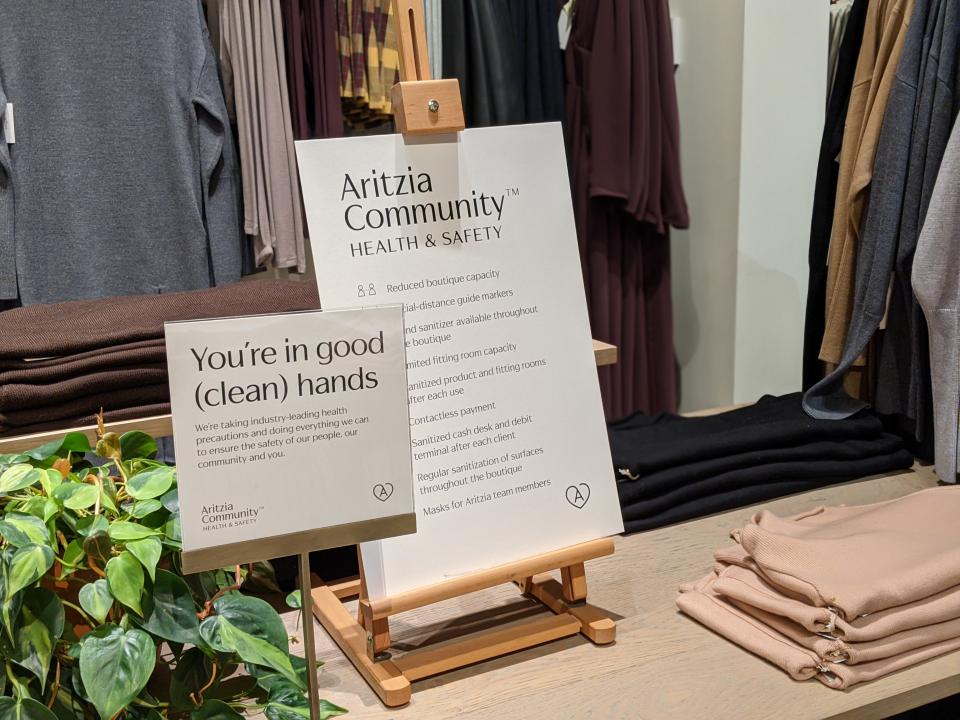 Friendly reminders and signage of store protocols are displayed throughout the stores.
You may have to wait a bit longer for a fitting room! Stores are being advised to limit the number of people into the area or close every other stall. Cleanings will take place in-between each customer so be patient!
Overall, shopping out is still a very pleasant experience. Shoppers are following store and mall protocols and everyone is happily shopping while being physically distanced!
Eating out
During Phase 2 of BC's Restart Plan, restaurants, cafes, and pubs with sufficient distancing measures and safety protocols are being allowed to re-open. Many locals have already enjoyed the delights of eating out safely during this season. Our public health officials ask restaurant patrons to follow all of the restaurant's rules and guidelines during dine-in.
Restaurant rules include a maximum of six people per group from your household (or pandemic social bubble), requirements for staff to weak mask, no intermingling with other tables, and wearing masks indoors when you're not eating, to name a few.
Our staff have visited many premises around town and found it a very enjoyable experience.
Here are some common trends we saw: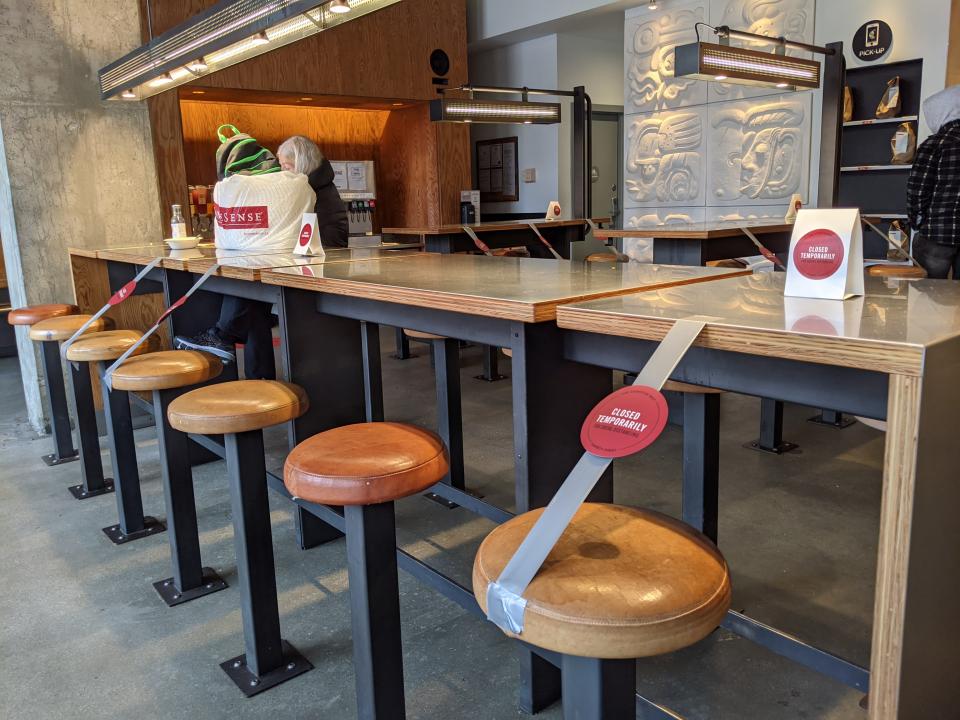 Restaurants like Chipotle are blocking seats to ensure adequate physical distancing and the limit of six people per group.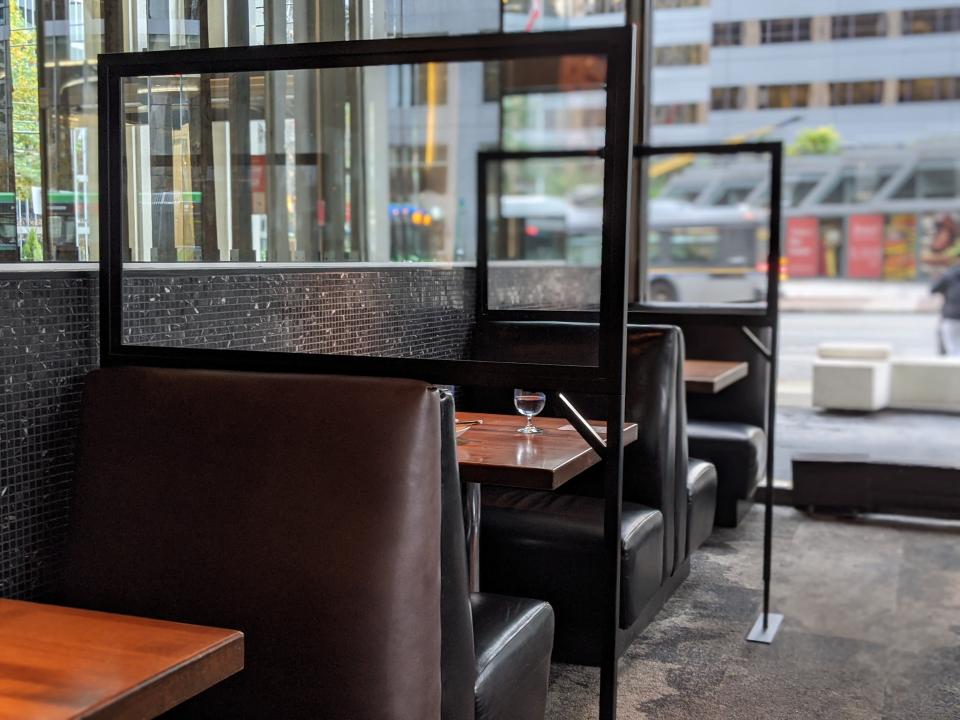 Joey Restaurants have clear plexiglass barriers between tables that creates a safe atmosphere for diners.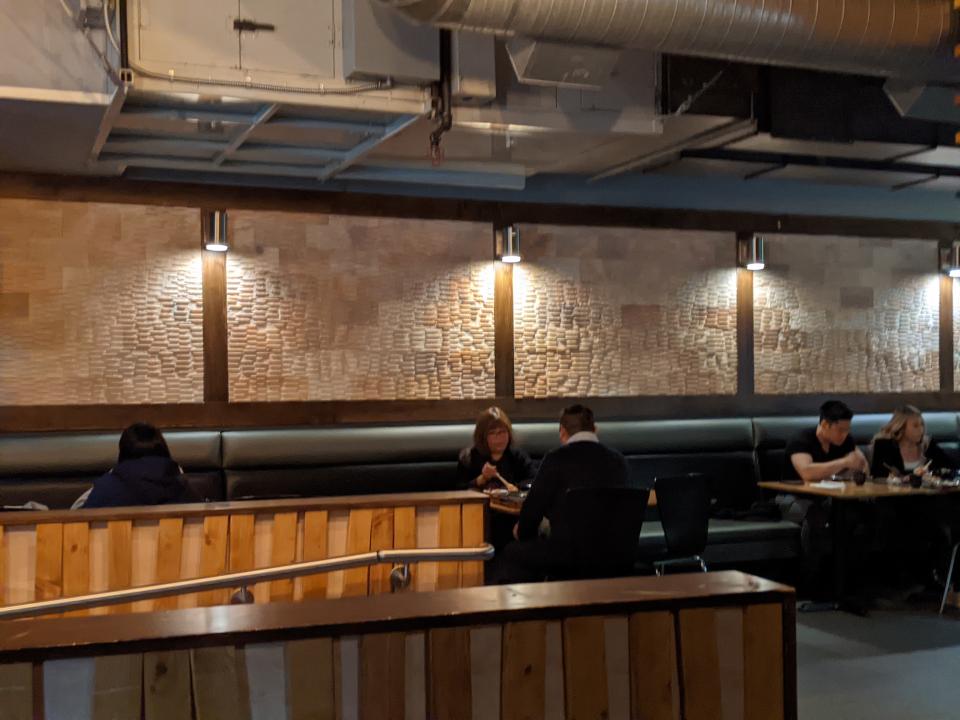 Restaurants like Black Rice have tables between parties spaced out more than six-feet apart.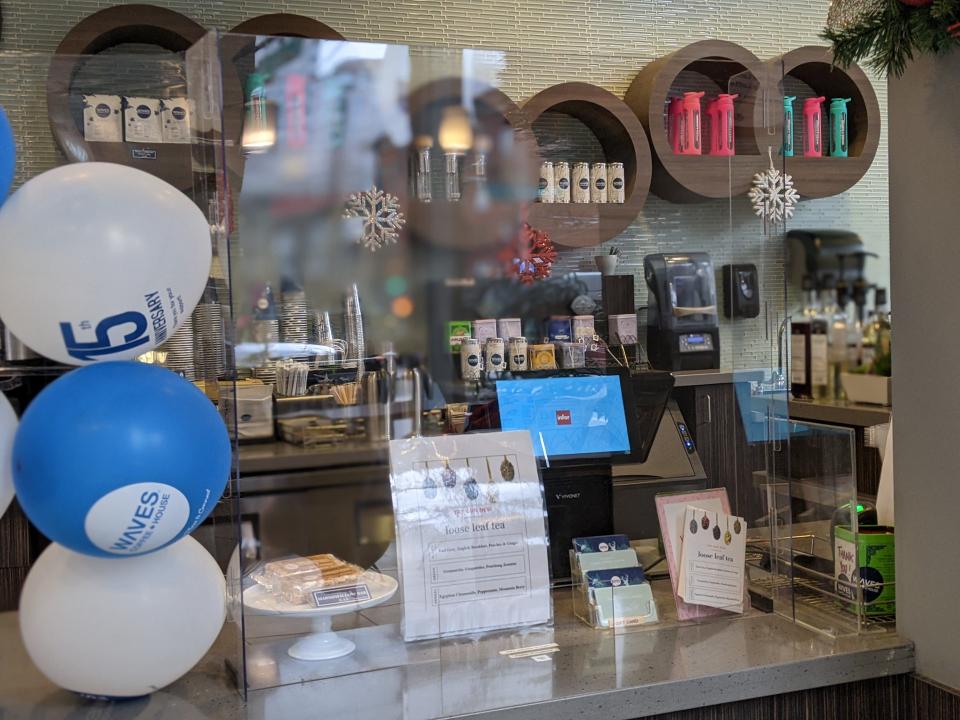 Payment areas often have a plexiglass barrier to protect guests and staff.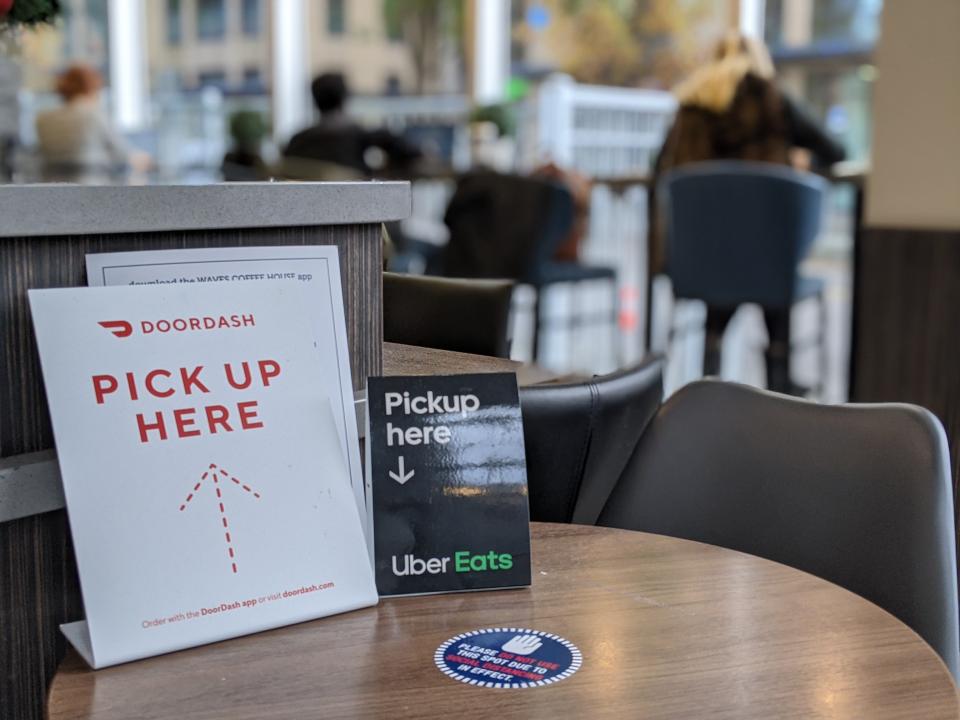 Most restaurants, cafes and bars have a pick-up/ waiting area to make sure dine-in capacities are being followed. Diners are required to register their phone or contact methods.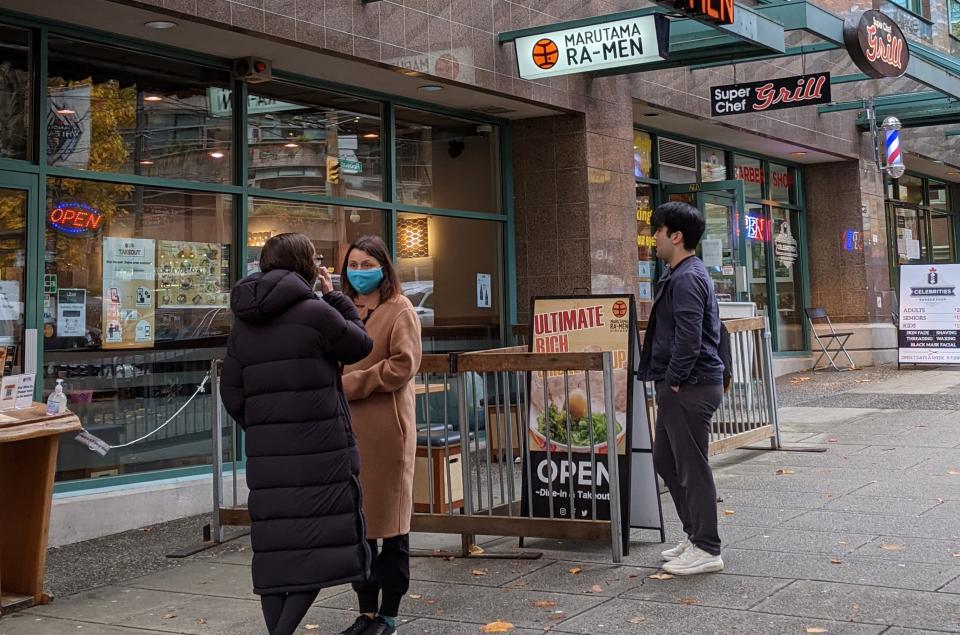 If the restaurant is a local favourite, you might see lines like this forming during peak hours!
Have a fun time!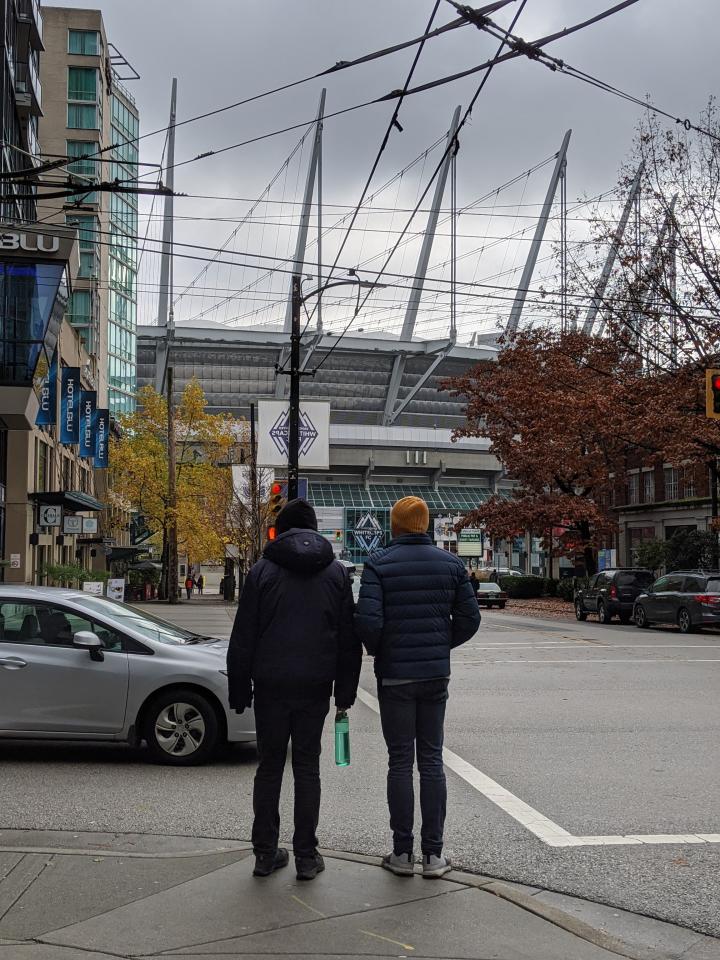 Have a safe and fun experience in Vancouver and don't let fear take over during these uncertain times.
Wash your hands often and keep your social contacts limited to those that are within your bubble. Keep a safe distance from everyone else. Wear a mask when you are out, and wear it indoors as advised by mall and restaurant operators – especially if you cannot maintain safe physical distance from others.
We wish you well and look forward to welcoming you when travel restrictions are lifted!