Body Composition
Assessment
The YWCA Health + Fitness Centre offers body composition assessment with the InBody 570 analyzer.
Our trained staff will walk you through the InBody test and results, giving you a comprehensive understanding of your current fat, muscle and water levels, as well as how they relate to one another to affect your health and physical performance. All this information will help you train more efficiently and effectively for your body.
The InBody test is quick and precise, in fact, the whole procedure takes generally less than 15 minutes!
Only impedance is used to determine your body composition results.
Simply stand on the device and hold the hand electrodes to test. Upon completion, a full-page results sheet will be printed to review with you.
The InBody 570 analyzer not only measures how much fat and muscle you have, but it also measures your intracellular water and extracellular water (combined for your total body water). Understanding your fluid distribution is valuable in medical, wellness and fitness contexts.
Learn more about why you need to know your body composition.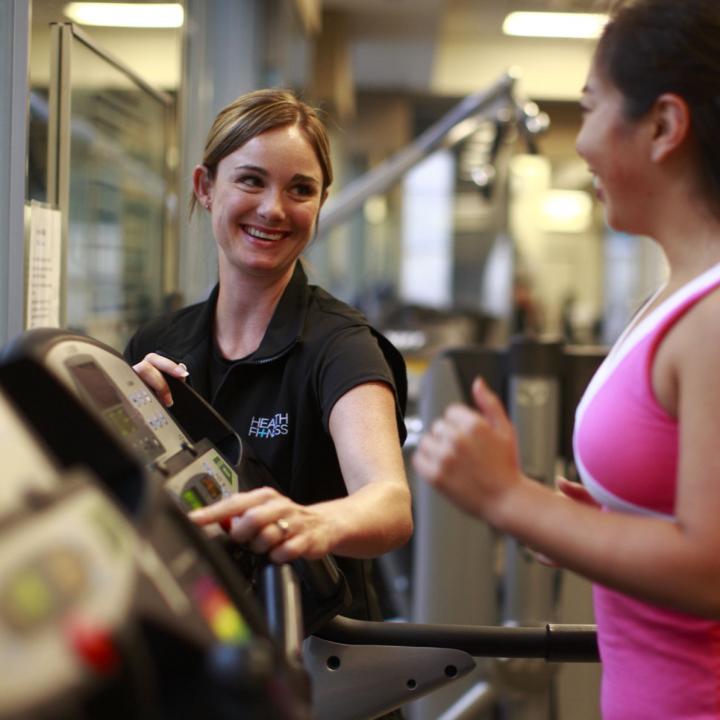 Book Now!
Book your 15-minute Body Composition Assessment for $40 (includes the InBody test and review) now via our mobile app! Appointments are available on Saturday, Sunday and select weekday mornings and can be found under both the "schedule" and "classes" icons. 
Our app is available for members on both Apple and Android mobile devices. Just search for YWCA Health + Fitness Centre in the app or play store and download. After downloading the app, simply click "Register Now" to create your account. 
Before scheduling your appointment, please read the InBody Protocol.
Not a member? Please contact 604-895-5777 to book your appointment. All InBody sessions must be pre-paid in full. 24 cancellation policy applies.