While indoor classes are suspended until May 25, as per the latest provincial health order, you can join us online for weekly pop-up live streaming classes or Fit on Demand for all your favourite classes on the schedule!  Rooftop classes are also available while weather permits.  Please check group fitness - rooftop classes when booking online via MyClub. 
We've been through this temporary restriction before (more than once!) so we'll get through it again. As soon as we're able to resume classes safely, we'll do so swiftly. Thank you for holding on with us through this pandemic rollercoaster.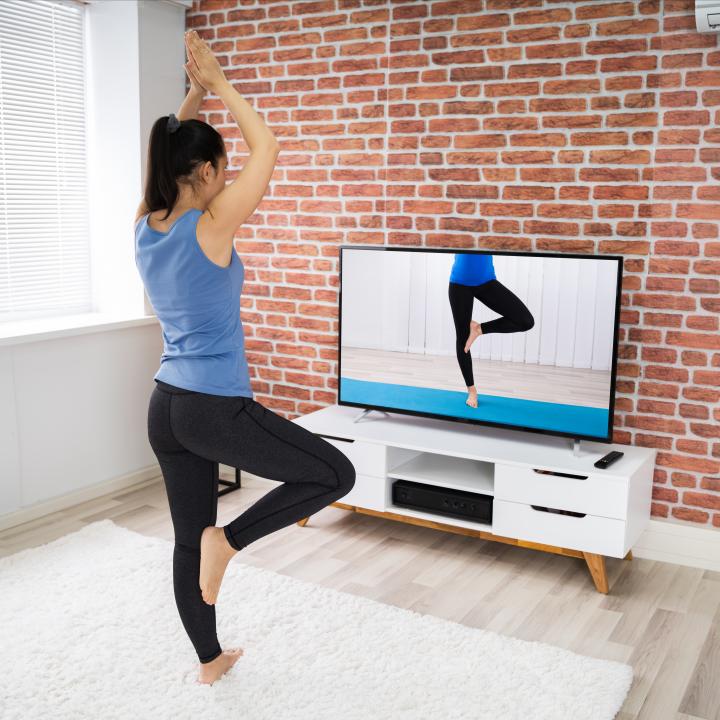 Pop-up
Live Classes
Members join us for this upcoming live-streaming class on Zoom. Register via email to receive the Zoom link. 

Wednesday, May 19
1:15 - 2:00 PM DanceFit with Johanna
Join us for classes outdoors on our 5th floor rooftop garden! Classes will be limited to 5 participants. Please book in advance online via MyClub. 
With outdoor classes you will not need to wear a mask but you must maintain a physical distance of 2-metre and comply with all other COVID-safety protocols. Please resume mask-wearing when indoors.
Outdoor classes can be cancelled in inclement weather in which case your reservation will be valid for a 3rd floor gym workout. 
To access the rooftop take the elevator to the 5th floor (max 2 person/elevator).