Back to (Almost)
Normal Operations
Our fitness operations have returned to near-normal as per below. For a full update, see Member Alerts. 
Group Fitness Classes
Bookings for fitness classes will continue for now with a maximum of 20 participants per class. This class size will provide a more comfortable transition for members/instructors. The capacity will increase over time
Drop-ins will be permitted if space is available
You can book up to one week before any class by emailing bookings@ywcavan.org or as a member you can register online via MyClub
No limit to the number of class bookings 
 
PHO Guidance & Best Practices at Health Fitness Centre/Fitness Racquet Club 
Masks once again are mandatory in indoor public spaces throughout BC regardless of vaccination status (effective August 25, 2021). For our fitness facilities this means, masks must be worn at all times in common areas. Masks can be removed when exercising, showering, swimming or using the steam room (with a limit of one person at a time)
Stay home when you are feeling unwell
Wash hands frequently 
Return and sanitize equipment after use
Respect personal space - 2m physical distancing no longer required 
Consider other people's situation - be kind, be calm 
Let us take care of conflicts. Things won't always be perfect and conflicts can arise, the rule of thumb is to walk away from the situation and let us know through Member Services or comments@ywcavan.org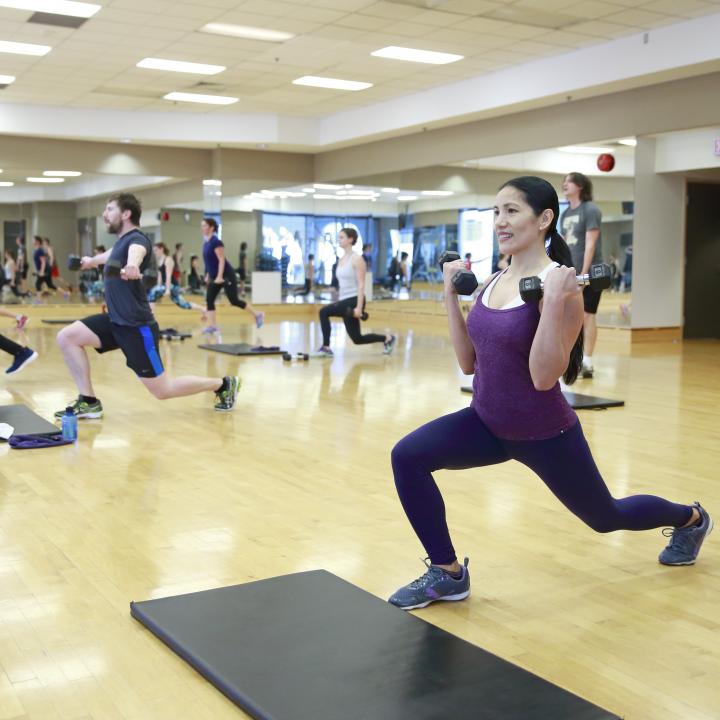 FALL CLASS
SCHEDULES
The Fall class schedules are in effective September 7 - December 19, 2021.

Get back into your routine with all your favourite classes including HIIT, Bootcamp, Bollywood Workout, Aquafit and more. Court Fit is a new addition that will surely be a hit, especially for our racquet sports enthusiasts!
The booking process will continue for classes in the Fall. Members can book online via MyClub or requests can also be made through bookings@ywcavan.org. Drop-ins will be accepted based on availability.