Mandatory Mask
& Proof of Vaccination
MASKS MUST BE WORN AT ALL TIMES IN COMMON AREAS. MASKS CAN BE REMOVED WHEN EXERCISING, SHOWERING, SWIMMING OR USING THE STEAM ROOM.
As of October 24, 2021, by order of the PHO, proof of full vaccination will be required to access our facilities.  
proof of full vaccination via the BC Vaccine Card
a government issued photo identification (driver's license, BC Services Card, or passport)
NON-MEMBERS (including punch card holders)
Please be prepared to provide the following with EACH facility visit until the proof of vaccination requirement is lifted by the provincial government. Please allow extra time with your visits for the verification process. We thank you for your understanding and patience.
For more information on BC's proof of vaccination requirement and/or to obtain your BC Vaccine Card, please visit gov.bc.ca/vaccinecard.  
Currently our pool and courts are open. Starting Thursday, January 20, 2022, our fitness areas re-open and fitness classes resume!
 

Registered Programming and Personal Training
YWCA Swim Programs, Swim Lessons, Squash Training, Pilates Reformer, and personal training are available
Gym & Pool Access
Booking is not required, drop-in at your convenience. We are monitoring capacity.
The steam room is open and limited to one person, or one household, at a time for a maximum of 10 minutes.
 
Group Fitness Classes
Booking for fitness classes will continue with a maximum of 22 participants per class
Drop-ins will be permitted if space is available
Booking for Aquafit classes will continue with a maximum of 8 participants per class
You can book up to one week before any class by emailing bookings@ywcavan.org or as a member you can register online via MyClub!
No limit to the number of class bookings 
 
Court Access
Game play for singles and doubles in effect, booking is required
For Squash Programming and Drop-in Squash, please see our website
 
Best Practices at Health + Fitness Centre/Fitness + Racquet Club 
Stay home when you are feeling unwell or if you should be isolating
Wash hands frequently 
Return and sanitize equipment after use
Respect personal space - 2m physical distancing is encouraged
Consider other people's situation - be kind, be calm 
Let us take care of conflicts. Things won't always be perfect and conflicts can arise, the rule of thumb is to walk away from the situation and let us know through Member Services or comments@ywcavan.org 
Hours of Operation
Health + Fitness Centre regular hours
Fitness + Racquet Club

until January 20th: 12 PM - 8 PM Monday to Friday, 9 AM - 3 PM Saturday, CLOSED Sunday
starting January 20th: regular hours, CLOSED Sundays for now
We hope to see you soon!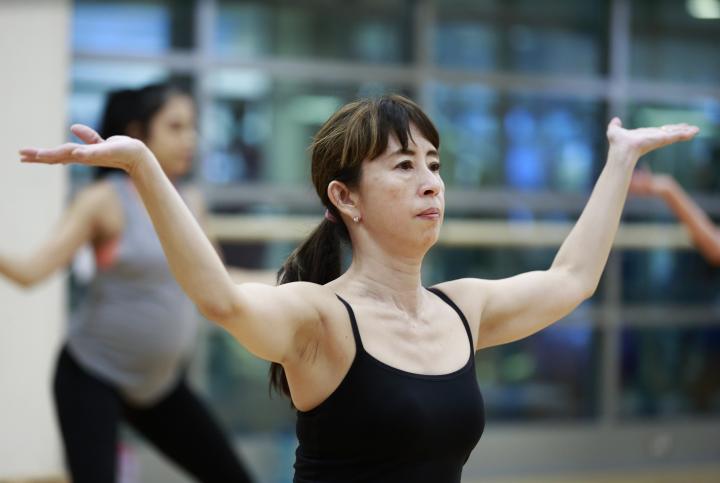 Class/Instructor Changes
For temporary changes e.g. substitute instructor or class for the day please check the specific date on the schedule.  Changes will be posted as soon as possible.  We recommend checking before your visit.