Workout to win is back! Come in for a workout between August 2 - August 31 and enter the draw to win a great prize from one of our beloved business partners, LadySport & Fit First Footwear. Check out our flyer for more information.
Volunteer with us at the 2022 Vancouver Triathlon!
We are seeking 25 volunteers for the 20th annual 2022 Vancouver Triathlon on Labor Day in Stanley Park, 6 AM - 1 PM. A great opportunity for those who may be interested in doing a future triathlon or who want to cheer on the participants. Check out our flyer for more information.
New member software and mobile app coming this fall!
Our new membership software is expected to go live on September 20th with new member portal and app to be released this fall. All group registered series programming will begin and be available to sign up after we're live. Multiple single/drop-in sessions for Aquatics and Pilates Group Reformer will be available at the start of September. Stay tuned!
READY, SET, SUMMER SERIES
YWCA Health + Fitness Centre is proud to present the summer group fitness workshop and class series, Ready, Set, Summer! The workshops are great for those new to exercise or wanting to focus and improve technique. Classes are your chance to try something new!
The booking process for this series is the same as regularly scheduled classes. Members can book online via MyClub or requests can also be made through bookings@ywcavan.org. Drop-ins will be accepted based on availability. 
See the series schedules here!
Annual Pool Closure & Shower Flooring Refresh
The pool area will be closed for annual cleaning and maintenance from Monday, August 22nd - Monday, September 5th.
During this closure, we'll take the opportunity to complete a shower flooring refresh in the 1st floor men's and 1st floor women's showers at YWCA Health + Fitness Centre. Unfortunately, during these two weeks, there will be an inconvenience to our members as these areas will be under construction as the old tile is removed and new tile laid.
The men's showers will be closed, however, the locker area and washrooms will be open.
The women's 1st floor showers and washrooms will be closed. Women's 1st floor changing area, totes, and lockers will be accessible for those with mobility issues. Women's second floor locker area and showers will be open.
We would like to remind you that there are more showers and great workout spaces at YWCA Fitness + Racquet Club, just a few minutes' walk from H+F!
Check back here for more info closer to Monday, August 22nd. Sorry for the inconvenience and thank you for your patience!
Steam room operations at FRC have been inconsistent, we are looking for solutions. Please feel free to try, it may or may not work as expected. Sorry about this, we'll keep you updated.
In the meantime, please visit our steam room at YWCA Health + Fitness!
As of May 2nd, 2022:
Group Fitness Classes
Booking for land group fitness classes will continue with a maximum of 30 participants per class in Studio 1 and 20 participants in Studio 2
Drop-ins will be permitted if space is available
You can book up to one week before any class by emailing bookings@ywcavan.org or as a member you can register online via MyClub!
No limit to the number of class bookings 
  
Best Practices at Health + Fitness Centre/Fitness + Racquet Club 
Stay home when you are feeling unwell or if you should be isolating
Wash hands frequently 
Return and sanitize equipment after use
Respect personal space - 2m physical distancing is encouraged
Consider other people's situation - be kind, be calm 
Let us take care of conflicts. Things won't always be perfect and conflicts can arise, the rule of thumb is to walk away from the situation and let us know through Member Services or comments@ywcavan.org 
We hope to see you soon!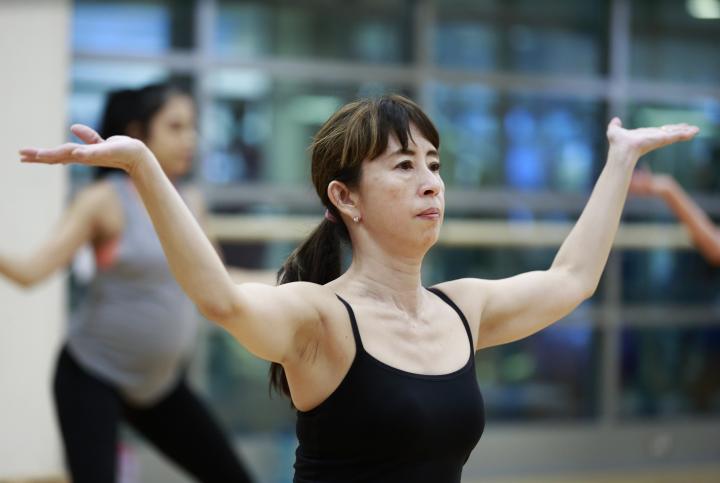 Class/Instructor Changes
For temporary changes e.g. substitute instructor or class for the day please check the specific date on the schedule.  Changes will be posted as soon as possible.  We recommend checking before your visit.