For important information and updates on facility operations, events, and other timely matters please visit Member Alerts daily. 
Online booking through MyClub is currently not working. The developer is looking at the issue and hope to resolve it as soon as possible.  In the meantime please submit your booking requests to bookings@ywcavan.org.  Thank you for your patience and understanding. 
We regret to inform you that the women's steam room at the Fitness + Racquet Club continues to be closed. We're waiting on a new thermostat.  Thank you for your patience. We'll keep you updated on the progress.  When it reopens, this notice will be removed. 
COVID-19
Active Screening
If you have any symptoms consistent with COVID-19, even if symptoms are mild, please remain at home and contact your family physician, primary care provider, or HealthLink BC at 811.
Please be reminded that as part of our active screening protocol, when you enter the facility and tap your membership card, you acknowledge and respond "NO" to the following health screening questions.
Do you have any symptoms of COVID-19?
Have you or a close contact been directed to self-isolate?
Have you travelled outside of Canada within the past 14 days?
Symptoms of COVID 19 include new or worsening cough, shortness of breath or difficulty breathing, temperature equal to or over 38 degrees Celsius, feeling feverish, fatigue or weakness, chills, muscle or body aches, new loss of taste or smell, headaches, gastrointestinal symptoms (abdominal pain, diarrhea, vomiting), feeling very unwell.
Maintenance work is being done to the exterior of the building until the end of March.  There will be no impact to your facility access.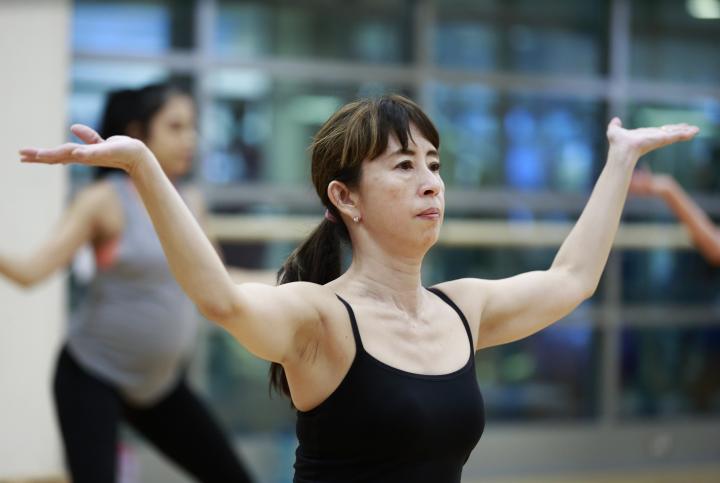 Class/Instructor Changes
For temporary changes e.g. substitute instructor or class for the day please check the specific date on the schedule.  Changes will be posted as soon as possible.  We recommend checking before your visit.