For important information and updates on facility operations, events, and other timely matters please visit Member Alerts daily. 
The Health + Fitness Centre and the Fitness + Racquet Club will be closed on Monday, May 24 for Victoria Day.  Enjoy your day off with family and friends. 
YWCA Rooftop
Workouts
You can now work out outdoors on our 5th floor rooftop garden! These workouts are available Mondays, Wednesdays, and Fridays (weather permitting). You can do an individual workout or attend a class on the rooftop without a mask, but you must maintain a physical distance of 2-metre and comply with all other COVID-safety protocols. Please resume mask-wearing when indoors.
The following equipment are available for an individual rooftop workout: dumbbells, kettlebells, steps, cycle bikes, foam rollers, smart toners, skipping ropes, and outdoor mats.  For outdoor classes, check out the Rooftop Schedule and book online through MyClub (under group fitness - rooftop classes). 
The rooftop space is limited and must be booked in advance for both classes and individual workouts. To access the rooftop take the elevator to the 5th floor (max 2 person/elevator). In inclement weather, rooftop access will be cancelled and your reservation will be valid for a 3rd floor gym workout.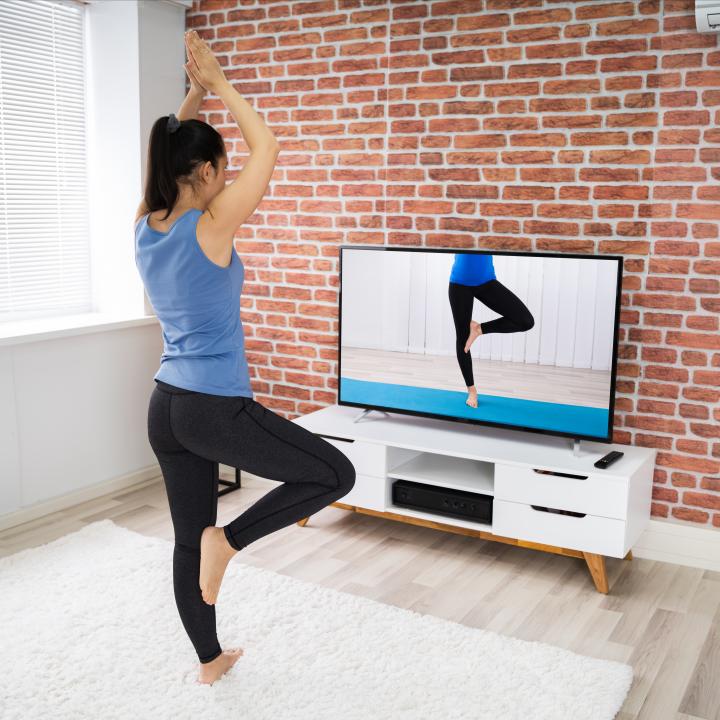 Pop-up
Live Classes
Members join us for this upcoming live-streaming class on Zoom. Register via email to receive the Zoom link. 

Wednesday, May 19
1:15 - 2:00 PM DanceFit with Johanna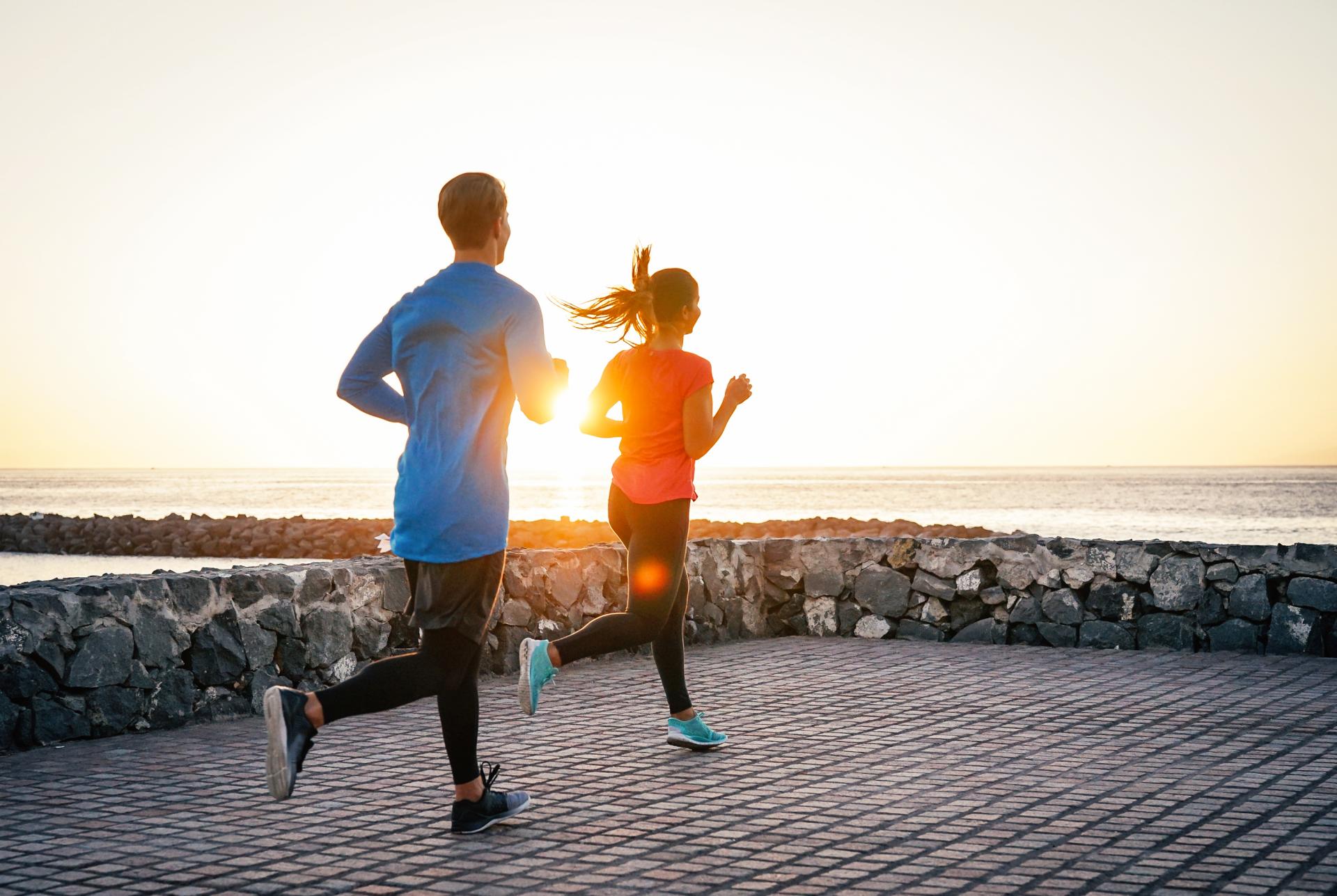 0-5K in 8:
Learn to Run Program
Join Al Trinidad in this learn-to-run program.  In 8 weeks, you'll be able to do 5km run!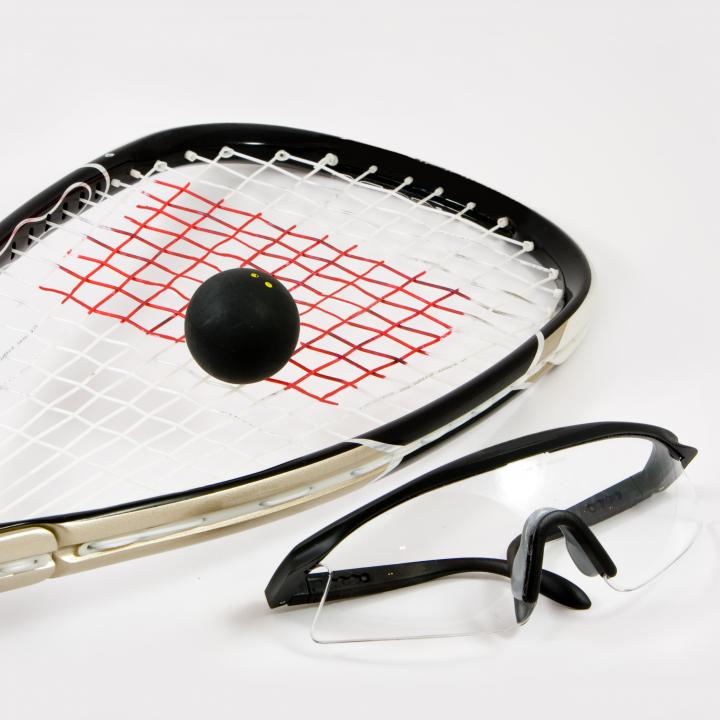 Court Gear Sale
For the month of May get 20-40% off on your court gears including shoes, racquets, bags, and eye-guards at the Fitness + Racquet Club Pro-shop.  Don't snooze, act now! 
Indoor Classes
Temporarily Suspended
As per the updated provincial health order to halt all indoor classes until May 25, we continue to suspend our in-person classes accordingly, including small group reformer sessions. Pool and gym access, as well as personal training, will continue as usual.  
During this time you can join us online for weekly pop-up live streaming classes or Fit on Demand for all your favourite classes on the schedule!  Rooftop classes are now available while weather permits.  Please check group fitness - rooftop classes when booking online via MyClub. 
We've been through this temporary restriction before (more than once!) so we'll get through it again. As soon as we're able to resume classes safely, we'll do so swiftly. Thank you for holding on with us through this pandemic rollercoaster.
Masks must be worn at all times including when you're exercising and using the hot tub.  Masks can be removed when showering, swimming or using the steam room.  

This updated mask policy as of March 31, 2021 is mandated by the provincial government and is required for all gyms and recreation facilities. 
People who are unable to wear a mask due to a health condition or a physical, cognitive or mental impairment, and people who are unable to put on or remove a mask without the assistance of another person are exempt from the mask requirements.
People who are unable to wear a mask should identify their exemption to the staff upon entry, and must maintain a 3-metre ( 9 ft 10 inches) distance from others at all times when in the facility 
People who are able to wear a mask but who choose not to as a matter of preference are not exempt.  People who are not exempt but refuse to wear a mask in the facility could be subject to a fine.
Court-use is categorized under Sports therefore the use of a mask is not required at this time.  
 
COVID-19
Active Screening
If you have any symptoms consistent with COVID-19, even if symptoms are mild, please remain at home and contact your family physician, primary care provider, or HealthLink BC at 811.
Please be reminded that as part of our active screening protocol, when you enter the facility and tap your membership card, you acknowledge and respond "NO" to the following health screening questions.
Do you have any symptoms of COVID-19?
Have you or a close contact been directed to self-isolate?
Have you travelled outside of Canada within the past 14 days?
Symptoms of COVID 19 include new or worsening cough, shortness of breath or difficulty breathing, temperature equal to or over 38 degrees Celsius, feeling feverish, fatigue or weakness, chills, muscle or body aches, new loss of taste or smell, headaches, gastrointestinal symptoms (abdominal pain, diarrhea, vomiting), feeling very unwell.
Maintenance work is being done to the exterior of the building until the end of June.  There will be no impact to your facility access.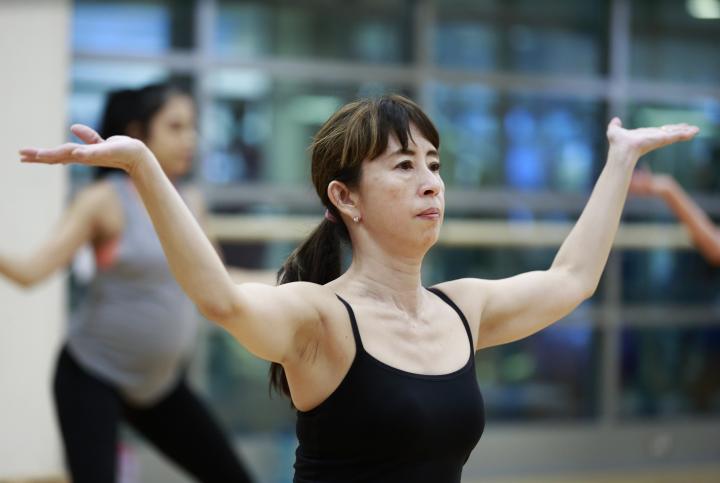 Class/Instructor Changes
For temporary changes e.g. substitute instructor or class for the day please check the specific date on the schedule.  Changes will be posted as soon as possible.  We recommend checking before your visit.