Exclusive one-on-one training. You will receive a personalized swim lesson/coaching in your own lane.
Private lessons are great for any skill level. Learn to swim or improve your stroke technique for a more enjoyable and streamlined swim workout. A consultation will be conducted before the session to assess your needs and skill level.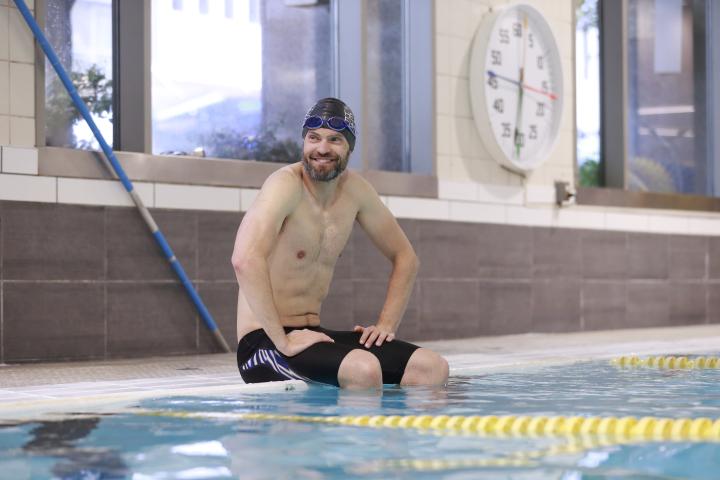 PRIVATE SWIM LESSONS
Single Private 45-Minute Session
Member $55/Non-member $63.50
 
Registration opens on Wednesday, January 4th at 11:00 AM
Non-members may register by phone or in person. Members may register through our mobile app or member portal. Our app is available for both Apple and Android mobile devices. Just search for YWCA Health + Fitness Centre in the app or play store and download. After downloading the app, simply click "Register Now" to create your account. Please email bookings@ywcavan.org for any booking issues.

For group swim programs, please see Registered Aquatics.
Winter 2023 Schedule |
Jan 3 - April 30
DAYS
TIMES
Mondays

9:30 AM

12:15 PM

Tuesdays

7:30 AM

9:15 AM 

11:00 AM

1:30 PM

5:15 PM

Wednesdays
4:00 PM
Thursdays

7:15 AM

4:00 PM

5:15 PM

Fridays 

7:45 AM

11:30 AM

3:00 PM

5:15 PM

Saturdays

11:00 AM

2:00 PM

2:45 PM

3:00 PM

Sundays

11:00 AM

2:00 PM

2:45 PM

3:00 PM
Payment is required at the time of booking.
Lessons expire one year from date of purchase.
A minimum of 24 hours notice is required to cancel or reschedule a private lesson. There are no refunds. Cancellations or rescheduling must be made through emailing bookings@ywcavan.org. 
We cannot guarantee a specific instructor or the same instructor for all of your lessons. All instructors are trained to teach to lesson plans and can pick up from your previous session. 
Lesson availability is subject to change.
The facility is closed on Statutory Holidays.