More than 120 businesses and associations benefit from preferred rates with a corporate membership at the YWCA Health + Fitness Centre.
Find out if your company has a corporate group by contacting our Member Care Specialist, Mackenzie Lott. 
To qualify for a corporate membership you need five or more employees in the group and a corporate champion.
The champion will receive facility updates and promote the corporate membership to new employees. For spearheading the group, they will receive complimentary towel service, valued at $120/year!
With the following services we can help you to make a difference in the health and well-being of your employees.
LUNCH & LEARN
Looking for inspiration at your workplace? Choose from the workshops below or let us customize one for you!
Stress Management  

Fitting Fitness into your Life 

Best Strength and Stretches for the Office Worker 

Healthy Workplace Habits 

Working Out on the Go 

Check the State You're In 

Wellness Initiatives
TEAM BUILDING
Treat your staff to a corporate team workout! Classes are a great way to engage your employees and have fun. Choose from a variety of classes, including:
Cycling
HIIT
Meditation 
Pilates
Strength
Yoga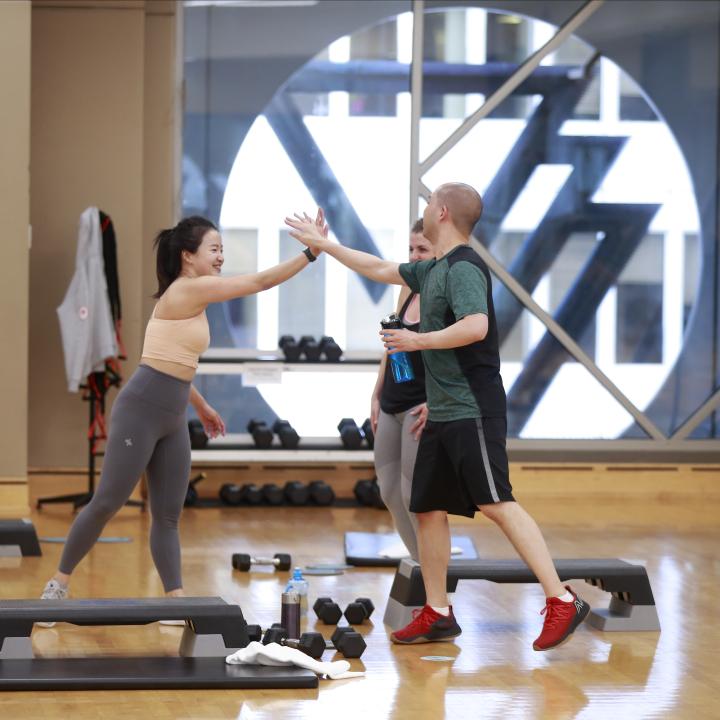 Want to create a more balanced workplace?
Our team is available to assist you with your company's internal wellness initiatives. 

Contact corporate@ywcavan.org | 604 895 5815