| Times | Classes | Instructor | Location |
| --- | --- | --- | --- |
| 12:15pm - 1:00pm | | Johanna Ward | Studio 2 |
| 1:30pm - 2:15pm | | Emily Gonzales | Studio 2 |
| 5:15pm - 6:00pm | | Jill Metheral | Studio 2 |
| Times | Classes | Instructor | Location |
| --- | --- | --- | --- |
| 12:15pm - 1:00pm | | Miriam Redford | Studio 2 |
| 1:30pm - 2:15pm | | Irene Lo | Studio 2 |
| 5:15pm - 6:00pm | | Johanna Ward | Studio 2 |
| Times | Classes | Instructor | Location |
| --- | --- | --- | --- |
| 11:00am - 11:45am | | Sara Allan | Studio 2 |
| 12:15pm - 1:00pm | | Lisa McDougall | Studio 2 |
| 1:30pm - 2:15pm | | Alesya Bogaevskaya | Studio 2 |
| 5:15pm - 6:00pm | | Adina Spivak | Studio 2 |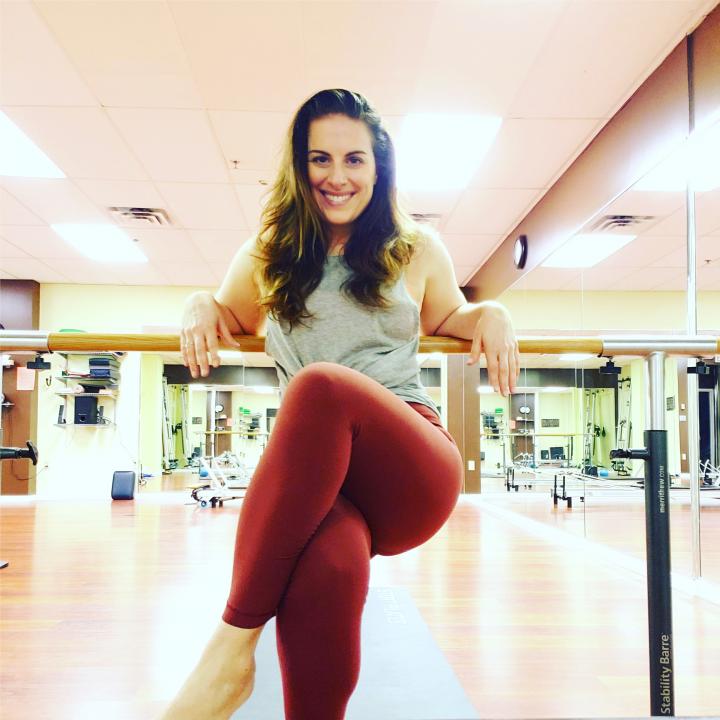 NEW! Barre Lite
With Sara Allen
Sara is a driven, motivated and enthusiastic barre instructor looking to make her mark and inspire others with movement.

After 15 years as a competitive synchronized swimmer and coach, she found barre and quickly became obsessed with the combination of fitness, movement and music! Sara completed her Level 1 and Pre/Post Natal barre training with IBBFA in 2018. In 2019 she continued the training in Montreal with Move Barre under her mentor, Alissa Perzow. She also holds continuing education credits with Barre Intensity.

Sara loves keeping her classes upbeat, challenging and creative while providing a positive and supportive environment for participants.  Join Sara on Fridays at 11 AM starting February 12!