Reformer Training
is for everyone
Reformer training is not just for those with experience in Pilates—it's for anyone looking to take their fitness to the next level. If you're feeling tight and stiff, this apparatus will open up your posture and realign your body. You'll feel the difference in your core, balance and breathing!
Our experienced and certified Pilates instructors will guide you through the exercises, teaching you to engage muscles that you may not even know you had!
Explore
Reformer Training
PRIVATE TRAINING
Individual and semi-private sessions are available in our beautiful Pilates Studio, located on the 3rd floor at Health + Fitness. Using the STOTT Reformer, Tower and/or Stability Chair, you will get a personalized workout by our certified Pilates instructors.
DUET TRAINING
This personalized session for two allows you to train on the Pilates equipment at your preferred time and at a reduced private rate. Duet participants will work at the same level.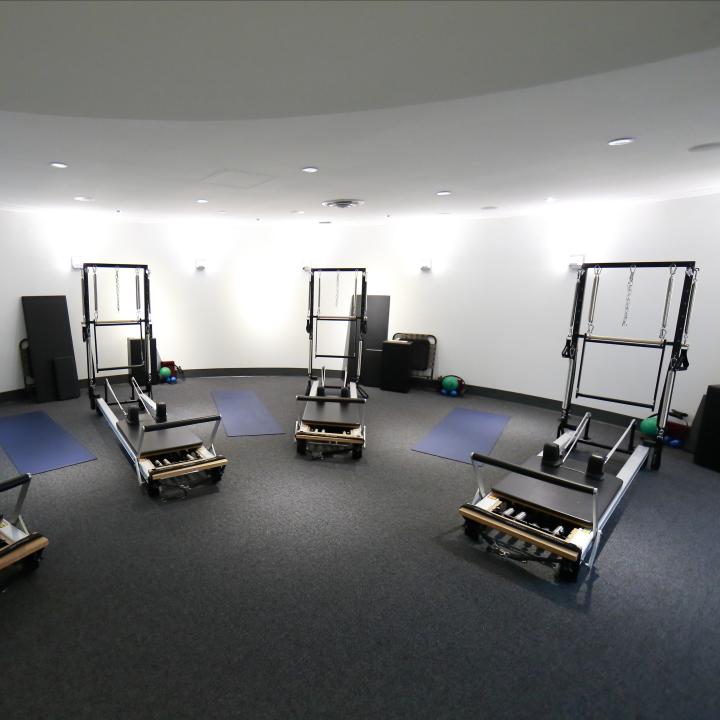 Private or Duet Training
Rates vary based on the instructor, check out their profiles for details. Please complete our consultation form prior to participating in private and duet training. Packages are available, please enquire. 

To book private or duet training contact pt@ywcavan.org. 
SMALL GROUP TRAINING
Registration opens on Wednesday, January 4th at 1:00 PM
Non-members may register by phone or in person. Members may register through our mobile app or member portal. Our mobile app is available for both Apple and Android mobile devices. Just search for YWCA Health + Fitness Centre in the app or play store and download. After downloading the app, simply click "Register Now" to create your account. Please email bookings@ywcavan.org for any registration issues.
The Reformer is easy to use and adds a whole new level of training, improving your strength, balance and flexibility. On the Reformer you can practice Pilates with progressive resistance. You'll feel the difference in your core, posture, balance and breathing.
Our group training programs on the STOTT reformers are held in the Fitness + Racquet Club. Programs run on specific dates, see below. With up to four people in a group, you'll receive personal attention while sharing the workout experience. Once the program has begun, missed classes are non-refundable. Note that there are no cancellations 24 hours before the class starts.
Class reminders:
Please arrive 5 - 10 minutes early so that the class can start on time
Due to safety concerns, late arrivals are unacceptable
Personal belongings and bags must be stored in a facility locker