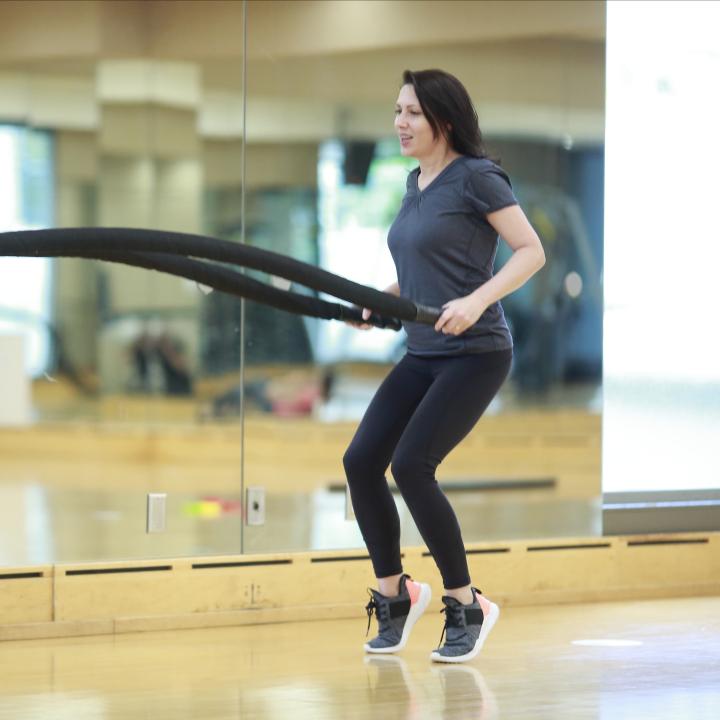 Our Trainers Assess, Design And Train
Our educated trainers will assess your current fitness level, design a personalized program and provide coaching as you train to get results.
For any external personal trainer enquiries, please contact pt@ywcavan.org.
Our trainers are knowledgeable in the following areas:
General fitness & well being

Sport-specific training

Weight loss/gain

Functional training

Nutritional support
Reaching Your
Fitness Goals
With more than 20 qualified and knowledgeable trainers on the team, you're sure to find the right fit! Check out the trainers' bios and select your top choice.  
To better meet your needs, please confirm your health status and let us know your training goals using our consultation form. If you are pregnant, please also complete the ParMed-X for Pregnancy form. 
We'll contact you to discuss your needs and goals. We can also help you select a trainer. 
Your trainer will contact you to book your sessions and set up your training program. 
Please pay for your session(s) at Member Services before your training session.
Enjoy your training session. You're on your way to reaching your health and fitness goals!